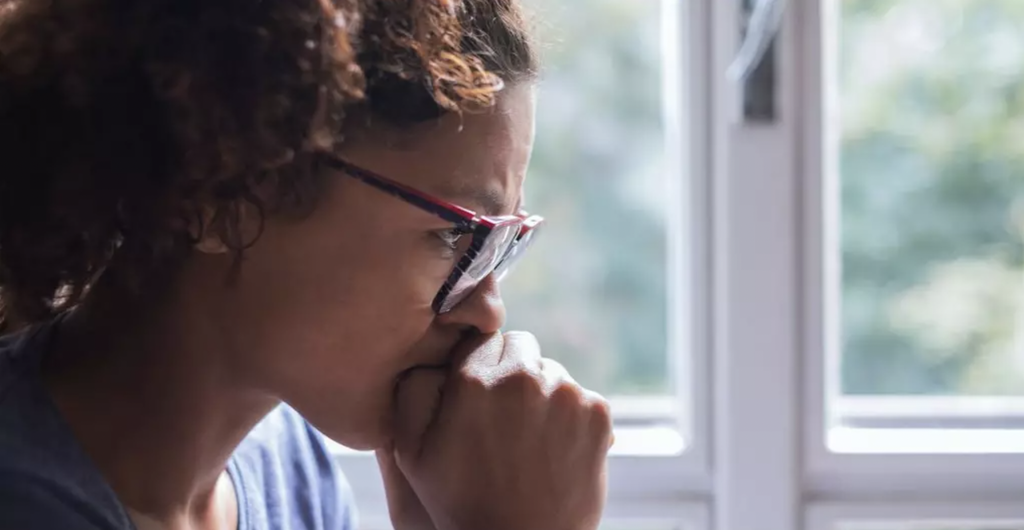 Do you know the three best words to say when someone is hurting? I recently heard a radio host answer that question with these three words: you're not alone.
There's such deep comfort when someone sees our pain and, even more, sits with us in it when they show up not just that first week, but for the long haul – through our complex emotions and hard questions.
As I thought about the radio host's answer, I immediately saw these are the very words God tells us: you're not alone.
Psalm 34:18 says God is "near to the brokenhearted and saves those crushed in spirit" (Psalm 34:18, ESV). This is a promise that reveals both who God is and what He does. It's a promise we can count on when life falls apart, and we find ourselves navigating deep grief.
Photo Credit: ©Thinkstock/tommaso79
Slide 1 of 4
My Own Life Fell Apart One Night
My own life fell apart one night when I went to bed happily married to my high school sweetheart and woke up the next morning a widow and single mom to our seven children. In the early hours of that morning, I woke to my husband's deep breathing on the pillow next to mine. Jumping out of bed, I flipped on the overhead light and could see immediately something was very wrong.
As I prayed for God's mercy on our family, I also went into crisis management mode. I called 9-1-1, started CPR, and then watched as paramedics rushed into our bedroom and took over. When the paramedics took Dan to the hospital by ambulance, I quickly changed and followed.
Arriving at the ER in the still dark morning, the waiting room was eerily quiet. I wanted to hear the rush of patient care but could sense this was not going the way I wanted. Before long, I was taken to a small room where the ER doctor gently relayed they'd worked on my husband for two hours but had been unable to revive him.
In one night's sleep, life forever shifted. My life felt like a beautiful Venetian glass that had been cruelly dropped, shattering my heart and our family along with my future, our rhythms, hopes, and dreams.
Maybe you've had your own shattering loss. Maybe it's a heart-wrenching miscarriage or the unthinkable loss of your child. Maybe it's a spouse you should have been able to trust who's walked out. Or maybe it's a diagnosis or even the loss of a dream that has changed life as you knew it – or wanted it.
In that place of deep pain, we often ask: where is God? He is with us in it. Let's look at 5 ways God is near to the brokenhearted:
Slide 2 of 4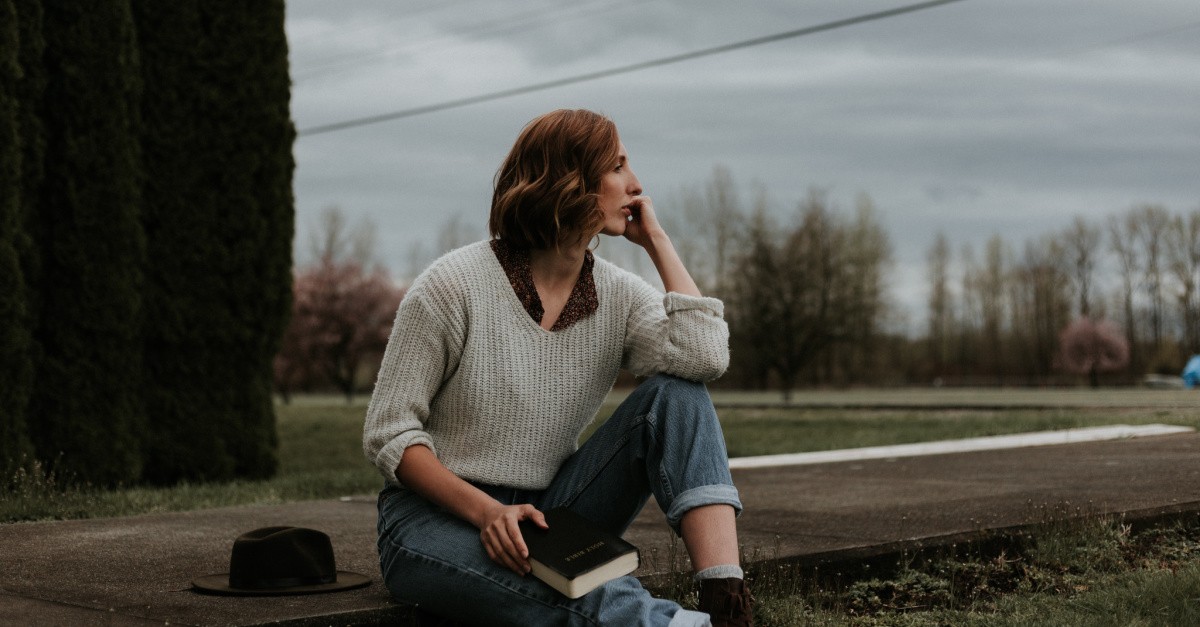 1. God Sees Us in Our Pain
Only 16 chapters into the Bible, God is revealed as El-Roi, "The God Who Sees." This name appears in the narrative of Hagar, Sarah's servant who'd run to the wilderness after being harshly mistreated. In her suffering she found God – or God found her.
The angel of God called her by name, gave her clear next steps, and told her God had heard her cries of deep pain (Gen 16:11, ESV). "You are the God who sees me," Hagar replied. "I have now seen the One who sees me."
You too are seen. God knows your circumstance, your losses, and your longings. He knows every sleepless night and every tear you've cried. "You have…put my tears in your bottle" (Psalm 56:8, ESV). In fact, your tears are a gift from God to help process deep pain.
2. God Welcomes Our Hard Emotions
While we often try to stuff, escape, or even self-medicate our pain away, the only way to manage our hard emotions is to process through them. But the emotions of loss like loneliness, sadness, disappointment, regret, and anger are too much for us. Where do we take these emotions that overwhelm our mind, body, and soul?
We can take every hard emotion to Jesus. While we may be uncomfortable with hard emotions, God is not. God who created us also created our emotions. When God created us fearfully and wonderfully, it included our emotions.
We don't have to hide our pain or fake that we're fine. God tells us to come to him with our weariness and burdens, our pain and despair, our struggles and fear.
We see all through scripture, but especially in the Psalms, that God makes space for our hard emotions. In the Psalms of lament, the Psalmist took his sadness, despair, fear, and questions to God, laid them there, and then chose to trust God.
Photo Credit: ©Priscilla du Preez/Unsplash
Slide 3 of 4
3. God is Our Help in the Valley
Psalm 46:1 tells us that God is a "very present help in trouble." How stunning that the all-powerful God of the universe is also tenderly present with us in difficulty.
When we use the word "help," we often mean coming alongside to assist. But God's help isn't a little support while we continue to control the situation. God provides His divine help and as such, it's unlike anything we could ask or imagine. His wisdom, provision, rescue, and restoration are beyond what we can see and think.
I saw this over and over in my own grief. We'd been a one-income family and lost that income when my husband died, and yet God has provided every need in the years since. As I've single-parented and navigated hundreds of decisions without my husband, God has given me His wisdom. In a future that was a bleak, black hole, God has led me step by step with hope. And in moments when pain and loneliness were too much, God has sustained me with His grace.
"There is no one like the God of Israel. He rides across the heavens to help you, across the skies in majestic splendor" (Deuteronomy 33:26, NLT).
4. God is Compassionate to Us
Pity stands far off while compassion steps in to feel with the person in pain. And the Bible tells us that God is compassionate. In fact, He's the "Father of compassion and God of all comfort who comforts us in all our troubles." (2 Corinthians 1:3-4, NIV).
The Hebrew word translated as compassion is racham, and it can also mean "womb." God's compassion is like the constant, protective nurturing and cherishing care a mother has for her child in her womb.
God's compassion is actively for us, and it never fails (Lamentations 3:22-23). Because it's part of God's character, we will never go through a circumstance where God's compassion isn't towards and for us.
Slide 4 of 4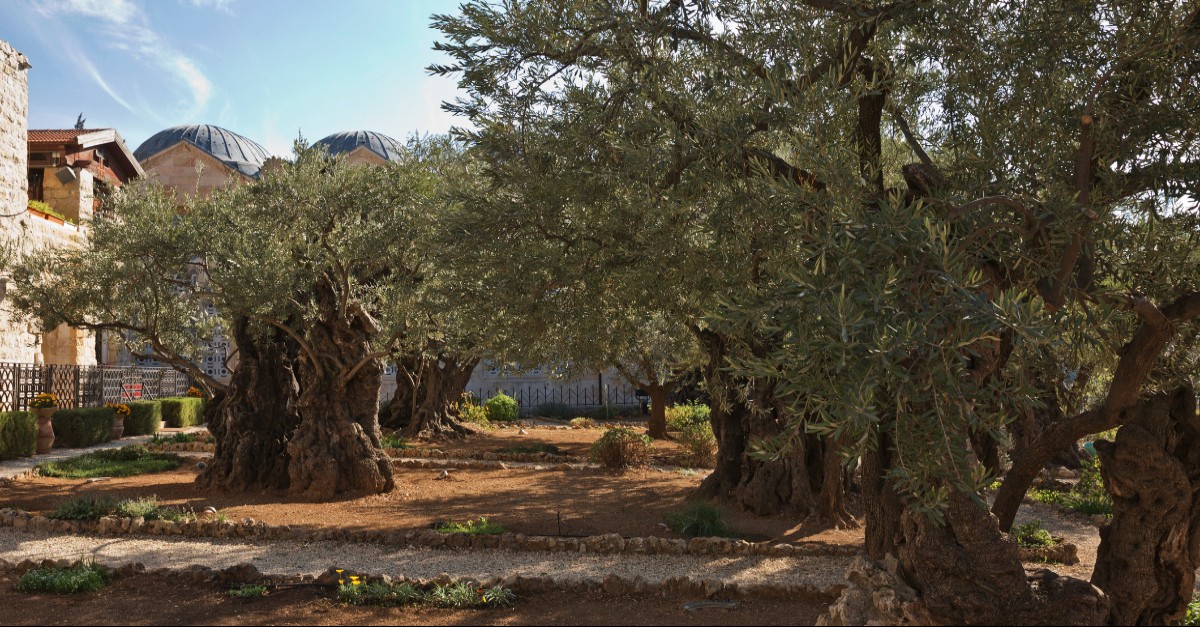 5. Jesus Experienced Our Pain
Jesus didn't insulate himself from difficult emotions. Scripture shows us Jesus experienced pain, anger, anguish, oppression, rejection, sorrow, weakness, loneliness, betrayal, and exhaustion. Jesus left the glory of heaven, the perfection of fellowship with the Father and Holy Spirit, the beauty of undefiled worship and honor, to dwell with us on this messy, messed-up earth. Jesus not only took on human flesh but human emotions as well.
He experienced devastating loss to the point of tears when Lazarus became sick and died. John 11:33 says, "When Jesus saw [Mary] weeping, and the Jews who had come along with her also weeping, he was deeply moved in spirit and troubled." The Bible then gives this profound verse: "Jesus wept" (John 11:35). Jesus was about to raise Lazarus, yet before He ever changed the circumstance, He entered their grief.
Jesus also experienced agonizing emotions the night before His crucifixion in the garden of Gethsemane. As Jesus prayed for God to take the cup of suffering from Him, He became sorrowful, praying "with loud cries and tears, to him who was able to save him from death" (Hebrews 5:7, ESV).
God who is near to the brokenhearted gets our hard emotions because He both created them and experienced them.
When our hearts are broken, God is close whether we feel His presence or not. We can choose to disregard God's comforting presence or pull away from Him, but God's character is always to draw near to us in difficulty.
Where is God in our pain? He is with us in it. Believers don't get a pass from the hard valleys of suffering, but we do have the promise that God our Good Shepherd walks with us through them.
*adapted from Life Can Be Good Again: Putting Your World Back Together After It All Falls Apart by Lisa Appelo
Photo Credit: ©GettyImages/jirivondrous
Originally published Monday, 23 May 2022.