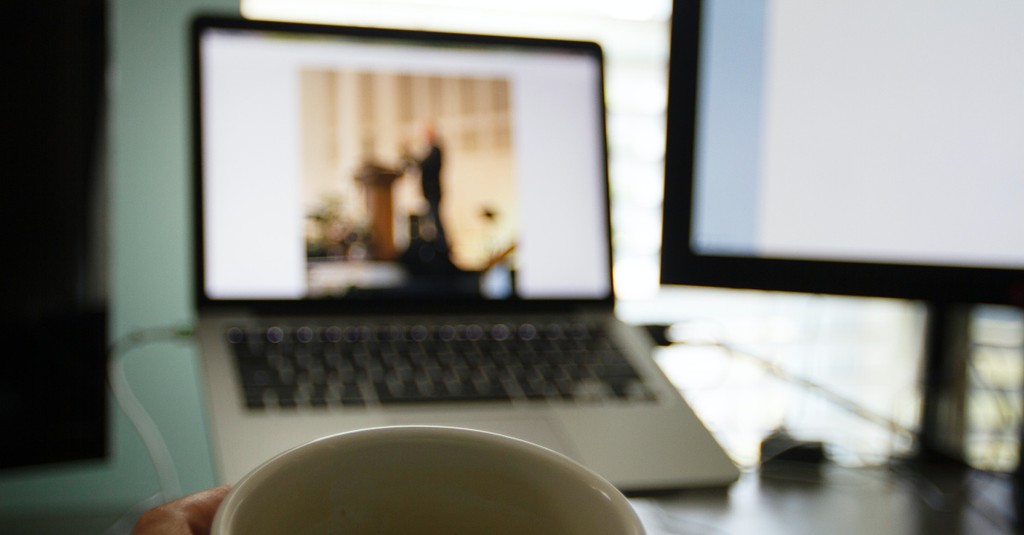 Pop-culture trends are relevant in the modern-day, and some of these dangerous trends are sneaking into today's church. While it is vital to use contextualization, one cannot compromise the Scriptures for the purpose of looking "cool". Here are five pop-culture trends creeping into today's church:
Photo Credit: ©SparrowStock
Slide 1 of 3
1. Meeting Online
During the COVID-19 pandemic, it became common to meet virtually for church each Sunday, and for a long time, no churches met in person. This was for the safety of the people during the worst times of the pandemic; however, even now that the pandemic has gotten better over the course of the few years, some Christians are still choosing to meet virtually rather than in person.
Meeting online has many great benefits and is popular in Christian pop culture, yet meeting online is not the same as meeting in person. The pop-culture trend of doing everything online is enticing because you can do everything from the comfort of your own home, but how are you to be involved with the church if you are not there in person? The COVID-19 pandemic is still out there today, yet there are safety measures one can take, such as wearing masks, social distancing, and getting updated vaccines. Try your best to meet in person to stay involved with the local church.
2. Obsession with Famous Christians
A second pop-culture trend sneaking into the church is the fascination with famous Christians. While it is good to read the works of famous Christian authors and poets, we should not obsess over them. In the same way, it is good to listen to Christian music, but we should not obsess over the singers or the bands. Anything we place above God becomes an idol in our life, even if it is something good such as a fellow Christian.
God needs to be our number one, and we need to always turn to Him. Many famous Christians have become household names, such as John Piper, C. S. Lewis, and J. R. R. Tolkien; however, we do not want to fall victim to the pop-culture trend of having an intense fascination with famous Christians. No matter how famous a person is, they are still human just like you and me.
In pop-culture society, there is a strong fascination with various actors, actresses, films, artists, singers, and social media personalities. This pop-culture trend can turn quite obsessive rather quickly. While it is perfectly fine to read books by well-known Christian authors and to listen to the music of Christian musicians, we need to understand that they are just humans like us and we do not need to become obsessed with them. Pop culture wants us to become obsessed, but we don't have to fall into its trap.
Slide 2 of 3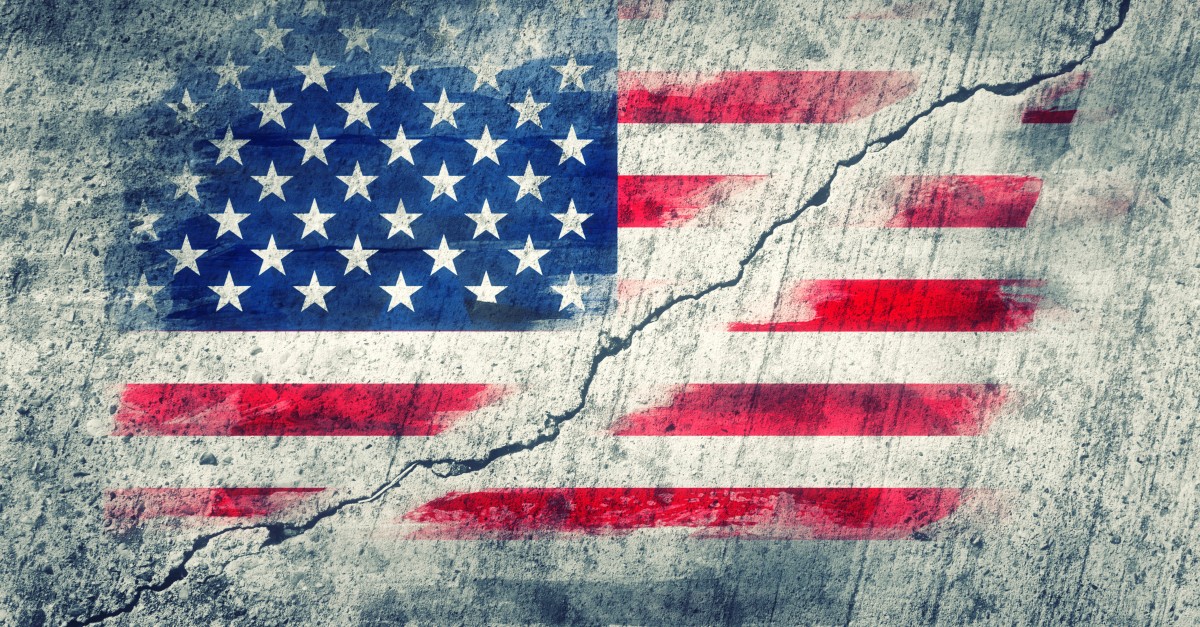 3. Politics
A third pop-culture trend that has snuck into the church is politics. Politics are extremely popular in the United States to the point that the country's citizens can be divided and pitted against one another because of their political affiliation. The truth is that Jesus is not political. The Lord doesn't love one person over another because of their political affiliation. Politics have caused major division among the believers in daily life and in the church. The separation of church and state is a great thing as it protects both the church and the state. If you are passionate about politics, that's fine, but don't bring it into the church. The church is a place of unity—not a place to voice your opinions on political matters.
4. Consumer Culture
A fourth pop-culture trend that has snuck into the church is consumer culture. Consumer culture has snuck into the church, most notably Conspicuous Consumption. Conspicuous Consumption is defined as "Consumption motivated by a desire to signal social status such as wealth or fashionableness." In the church, you have probably noticed the more expensive churchgoers who spend more time getting ready than they do reading the Bible and praying to God. Consumer culture is popular within pop culture, but it has no place in the church. My cousin was told by a church that he and his family could not attend because they were not wearing the "right" socks. In these forms, consumer culture is out of hand in the church. The church has to be focused on Christ—not the things of this world, such as social status, what car you drive, or how expensive your socks are (1 John 2:15).
Photo Credit: ©Getty Images/natasaadzic
Slide 3 of 3
5. Gossip
A fifth pop-culture trend that is sneaking into the church is gossip. Gossip is extremely prevalent within the pop culture scene with headlines on various magazines containing lies and twisted truths. Sadly, gossip has become normalized within the walls of the church. As Christians, gossip has no place in our lives. The Bible tells us, "Do not let any unwholesome talk come out of your mouths, but only what is helpful for building others up according to their needs, that it may benefit those who listen" (Ephesians 4:29).
Talking bad about people is always wrong as well as telling lies about others is always wrong. If you have found yourself gossiping about those inside and outside the church, make the decision to be honest and only say good things. My mother used to tell me, "If you have nothing nice to say, don't say anything at all." I think we would all do well if we listened to her advice. This is in line with what Jesus tells us, "So in everything, do to others what you would have them do to you, for this sums up the Law and the Prophets" (Matthew 7:12). Would you like it if someone gossiped about you? Most of us wouldn't. In the same way, don't gossip about others.
Living for Jesus
Without a doubt, the modern-day is obsessed with pop culture. While pop culture in and of itself is not completely bad, we do not need to become obsessed or lost in its current. Pop culture can advocate for many anti-Christian behaviors, viewpoints, and beliefs that we should not endorse or support. In our daily life, we need to live for Jesus and glorify Him. Within the church, we need to follow after Jesus, not pop culture.
Pop culture will lead us away from God if we allow it. Strive after Jesus and seek Him above all else. The pop-culture trends sneaking into the church are not limited to the topics mentioned in this article. There are many more pop-culture trends sneaking into the church that we need to be aware of, and there will be more to try to sneak in. As Christians, we can be prepared by being active in Bible reading, active in prayer, and consistent in meeting together as a church.
Ephesians 6:18 tells us, "And pray in the Spirit on all occasions with all kinds of prayers and requests. With this in mind, be alert and always keep on praying for all the Lord's people." If you have witnessed pop culture trends sneaking into today's church that are not in agreement with the Bible, pray to God and ask for His help. You can also talk to leaders at your church and discuss your concerns with them. Most Christian leaders will listen to your concerns and ask how they can fix the issues at hand. Thus, if you have seen any of these pop-culture trends sneaking into your church, you can do things to help the problem by praying and talking to the leaders in your church.
Originally published Tuesday, 03 May 2022.