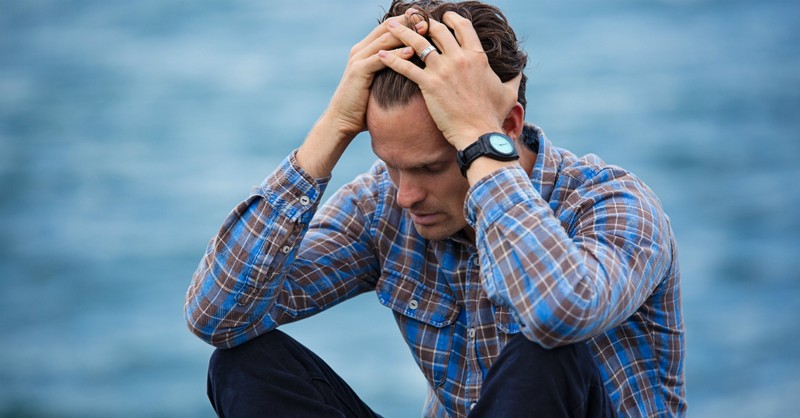 3 Ways to Stop Imagining the Worst This Year

Even the best we can imagine is no match for what our Lord can do.
As a young mom, I often battled my own imagination. If my son wanted to try out a new skateboard ramp, I calculated how long it would take to get to the nearest emergency room. If he invited a friend over, I worried myself sick about keeping someone else's kid safe on my watch.
My mind automatically concocted the most awful thing that could happen, and I made daily decisions based on those worst-case scenarios. It took years for me to realize living under a cloud of all the bad things was negatively impacting me and my family.
Lately, I've heard that familiar enemy's voice once again. I've fallen back into the trap of imagining the worst. Maybe you have, too. And who could blame us? Because the hard reality is that many of us have experienced our worst-case scenarios firsthand. Illness, loss, and solitude have plagued our lives in recent months as we've tried our best to navigate grief and anxiety. We're seeing circumstances we never thought possible, which is affecting our ability to hold on to hope.
So what's the answer when we can't stop imagining the worst? We know it's not healthy to let our minds lure us into terrible things that might happen. But we also don't want to pretend "everything is okay," and that we're just fine. How do we deal with the harsh realities we're facing and still live with hope for the upcoming year?
Thankfully, God readily gives us the help we need when we can't stop imagining the worst. Ephesians 3:20 says, "Now to him who is able to do immeasurably more than all we ask or imagine, according to his power that is at work within us…" (NIV). When we learn to use our imaginations for good and focus on God's promises, we will rediscover hope and abundant living through Him. Let's explore 3 ways to stop imagining the worst and start looking again at God's best for us.
1. Trust in the promise of God's presence, even in your worst-case scenario.
The terrain of life is filled with dark valleys. I've heard it said that we're either in the middle of a valley, just coming out of a valley, or about to enter another valley. A sobering thought when you're trying to demonstrate hope and joy to others. That's why it's important to remember God is always with us, even when the worst happens.
A few years ago my worst-case scenario became real when my son was in a life-threatening accident over a thousand miles away. All the terrifying ideas I'd conjured up in the past came flooding back, and I had to make a choice. I could let fear control my thoughts or trust God to be with him. God's presence provided the strength and peace we both needed to make it through that dark valley.
"Even though I walk through the darkest valley, I will fear no evil, for you are with me; your rod and your staff, they comfort me." (Psalm 23:4)
God will be with us in the struggle. Calming us, bringing clarity, and offering peace. But sometimes we let the pain of the moment cloud our minds. We forget to invite God to be present with us. The next time we find ourselves standing at the edge of the valley, let's invite God into our worst-case scenario. Whatever happens, we can trust the promise of His gentle presence.
2. Trade analyzing outcomes for remembering that God is at work.
I've been known to over-analyze a thing or two. I'm a go-getter who likes being busy and figuring things out on her own. That may be why my thoughts tend to veer toward the worst because I look at every possible outcome. Over and over. Giving the outcome to God then letting go is hard for us analytical thinkers. We want to be prepared for the unknown so we can make a solid plan.
Overthinkers can be vulnerable to what-if questions. What if something bad happens? What if this doesn't work? What-if questions are a natural part of our thought process. But rather than fixating on those questions, we need to live in expectation that God is working on our behalf.
In his letter to the church at Ephesus, Paul revealed the great truth about God's gift of salvation. He closed a prayer with this tribute to our all-knowing Father. "Now to him who is able to do immeasurably more than all we ask or imagine, according to his power that is at work within us..." (Ephesians 3:20). I love how the apostle Paul referred to "God's power at work" in these Holy Spirit-inspired words. What an encouraging reminder that God is always working! Even the best we can imagine is no match for what our Lord can do.
"When we come face-to-face with unexpected circumstances, we sense our self-sufficiency slipping away. We lose control, and that scares us. God wants us to release our need for answers to the what-if questions and trust Him completely" (Cinched, Brown). When we trade analyzing outcomes for remembering that God is working, we will be amazed at how our outlook changes. Because there are no what-ifs with God.
3. Read stories of hope in Scripture.
One of my favorite stories of hope in Scripture is Hannah's answered prayer for a son (1 Samuel 1). Hannah struggled with infertility for years while being taunted by her rival wife (1 Samuel 1:6-7). Yet, God's goodness prevailed. Even in the midst of her despair, Hannah didn't give up hope. She cried out to God, and He answered.
We know what it's like to be in the midst of despair. Our battle may not be the longing for a child, like Hannah, but we can still relate to the hopelessness she felt. She was described in 1 Samuel 1:8 as "downhearted." When circumstances leave us downhearted too, a story from God's Word may be just what we need to instill a spark of hope back into our lives.
Sarah and Abraham also longed for a child. They didn't imagine God would keep His promise at their age! Joshua, too, saw God's faithfulness in a powerful way. After 40 years of wandering in the wilderness, God gave him the courage to lead the Israelites into their Promised Land. Paul is another favorite example. He experienced a miracle transformation through his encounter with Jesus. The list goes on and on.
What story encourages you to keep choosing hope? Maybe it's time to read that story again. Let it turn your imagination toward all the possibilities of the coming year. Proverbs 23:18 reassures us, "There is surely a future hope for you, and your hope will not be cut off." God was faithful then, and He is the same for us today.
We may be apprehensive about the year ahead, and that's okay. We know from our life experiences that difficulties will come our way, but we can decide right now to use our imagination for good. To let it point us toward God's promises, knowing He is in control. Instead of lingering in what-ifs, we can choose truth like this one in Jeremiah 29:11, "For I know the plans I have for you," declares the Lord, "plans to prosper you and not to harm you, plans to give you hope and a future."
Whatever those plans are, we can live today knowing our hope is in Him, and that's the most wonderful thing we can imagine. May the abundance of God's lovingkindness be yours as you imagine His best for you this year.
Photo Credit: ©Pexels/Nathan Cowley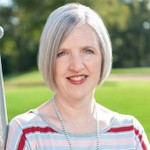 For more spiritual growth resources, check out the free Bible study Walking with Hannah: A 4-Day Study for Busy Women by today's devotion writer, Kristine Brown. You'll find weekly encouragement to help you "become more than yourself through God's Word" at her website, kristinebrown.net. Kristine is the author of the book, Cinched: Living with Unwavering Trust in an Unfailing God.
---