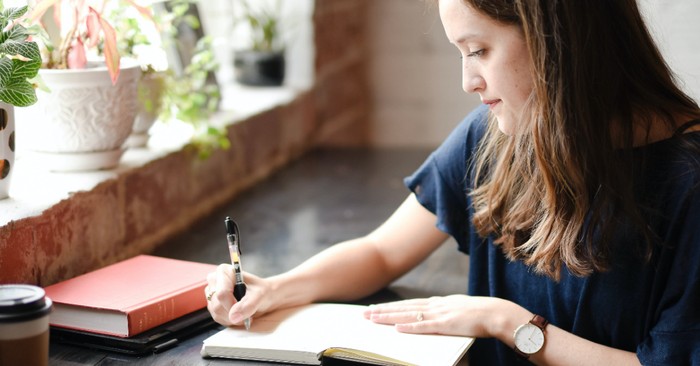 The world teaches us to "never let them see you cry," yet God wants us to come to Him.
Hannah is a woman in 1 Samuel known for calling out to God in her time of distress. She was one of the two wives of Elkanah. While Elkanah's other wife didn't have a problem conceiving, Hannah could not have children. Since Hannah had trouble becoming a mother, she grew depressed. The other wife, Peninnah, was cruel to Hannah, which deepened her despair. Despite her trials, Hannah was a strong, wonderful, and faithful woman we can learn many lessons from.
Here are three lessons Hannah teaches us:
1. Call Out to God
The first lesson Hannah teaches us is to call out to God. In her hopelessness, she chose to bring her troubles to God. The Bible says, "In her deep anguish Hannah prayed to the Lord, weeping bitterly. And she made a vow, saying, 'Lord Almighty, if you will only look on your servant's misery and remember me, and not forget your servant but give her a son, then I will give him to the Lord for all the days of his life, and no razor will ever be used on his head'" (1 Samuel 1:10-11).
While Hannah was praying to the Lord, Eli thought she was intoxicated. Hannah was praying, but she was just moving her lips rather than saying her words out loud (1 Samuel 1:12-14). Hannah tells Eli that she is not intoxicated, but rather that she has been praying out of "great anguish and grief" (1 Samuel 1:16b). After Eli understands that she is not intoxicated, he tells her to go in peace (1 Samuel 1:17). Hannah goes home, ears something, and her face is no longer depressed (1 Samuel 1:18).
The Lord hears Hannah's prayer and answers it. Hannah is soon pregnant and gives birth to a son (1 Samuel 1:19-20). Hannah names her son Samuel. Since Hannah had devoted Samuel to the Lord, Samuel lived in the Temple at Shiloh with Eli. Samuel later became a devoted follower of the Lord and became a prophet. Years later, Samuel had the honor of anointing David as King of Israel (1 Samuel 16:1-13).
As we can see from Hannah's life, we are taught the importance of calling out to God. Whenever we are in deep anguish, pain, or grief, we must bring our hopelessness to God. The Lord doesn't want us to keep our feelings bottled up. He wants us to come to Him and pour our hearts before Him. God understands the pain we are feeling, and He wants to wrap us in His love.
Sadly, we often turn to prayer as a last resort when we should turn to it first. Choose today to talk to God and pour out your heart genuinely. God knows we have these feelings, and He wants to soothe them. The world teaches us to "never let them see you cry," yet God wants us to come to Him. He is not afraid of our tears. God can bring us relief from our troubles, though it might not always be in the way we expect. Just as God was there with Hannah, He will be there with you too.
2. Weakness is Strength
A second lesson Hannah teaches us is that weakness is strength. Let's consider the lot cast against Hannah: scholars speculate she had depression, Peninnah ridiculed her, and Eli falsely accused her of being intoxicated. Despite these negative events aimed at Hannah, she chose to turn to God and find hope in Him. In her weakness, pain, and grief, she became strong because of God. The Lord was able to help her walk through this difficult season of life and drown her heart with His love.
Similarly, in our own lives, we must remember that our weakness is strength. It is through our weaknesses that we turn to the Lord and ask for His help. In our present society, we are taught to find our strength in ourselves, yet the Bible tells us our strength comes from the Lord. Psalm 59:16 tells us this truth, "But I will sing of your strength, in the morning I will sing of your love; for you are my fortress, my refuge in times of trouble."
The Lord is our strength, and we can rest in the hope He gives us. Hannah was met with overwhelming grief and anguish, which caused her to become weak, yet God was her strength. No matter what you go through today, know that your weakness is strength. We can do nothing without Christ. Yet, when we turn to God in prayer and ask for His help, He lifts us up and carries us through the painfully dark days.
3. Grief is Normal
A third lesson Hannah teaches us is that grief is normal. After my mom passed, many asked why I was grieving so much, making me feel guilty for grieving. Let me tell you, friend: grief is normal. There is nothing wrong with grieving. Grieving is a normal, unavoidable part of life. All of us will process grief differently, yet we need to respect one another when we are processing our grief.
After a loved one dies, a relationship ends, or a major traumatic event happens, it is normal to mourn what was lost or what could have been. Hannah was filled with grief because she couldn't have a child, and Peninnah was worsening it by pouring salt into the wound. Those around Hannah didn't understand her grief. Her husband Elkanah questioned her and asked, "Hannah, why are you weeping? Why don't you eat? Why are you downhearted? Don't I mean more to you than ten sons?" (1 Samuel 1:8). While Elkanah was most likely trying to help, he didn't understand her grief.
In the same way, Eli didn't understand Hannah's grief as she was praying. He thought she was intoxicated when she was only praying out of genuine grief and anguish. In our own lives, others most likely will not understand the grief we are walking through. Some understand if they have experienced similar circumstances, yet nobody can fully understand your grief as God does. Do not feel guilty for your grief because it is normal. Grief shows how much you cared about the person.
There is no timeline for grief. You may grieve for a few weeks or months, but often, the grief sticks around longer. My mom has been gone for six years, and I am still grieving, as is my family. While it may sound depressing, some grief never goes away. Does it become more manageable? Sure, often with time. Yet, have I changed since my mom passed? Yes, I've changed a lot. Grief changes people. The person who used to fill the room with warm and bubbly energy may now be more reserved and prefer to be left to their own thoughts.
Grief is inevitable because we live in a fallen world. However, we do have hope at the end of the tunnel because there will be a day when the Lord restores all things. There will be no more sickness, pain, or death (Revelation 21:4). Therefore, grief is a normal part of healing after a painful experience or event. Just as Hannah shows us, God can help us with our grief and cover us in the shelter of His great love.
Photo Credit: ©Unsplash/Hannah Olinger
---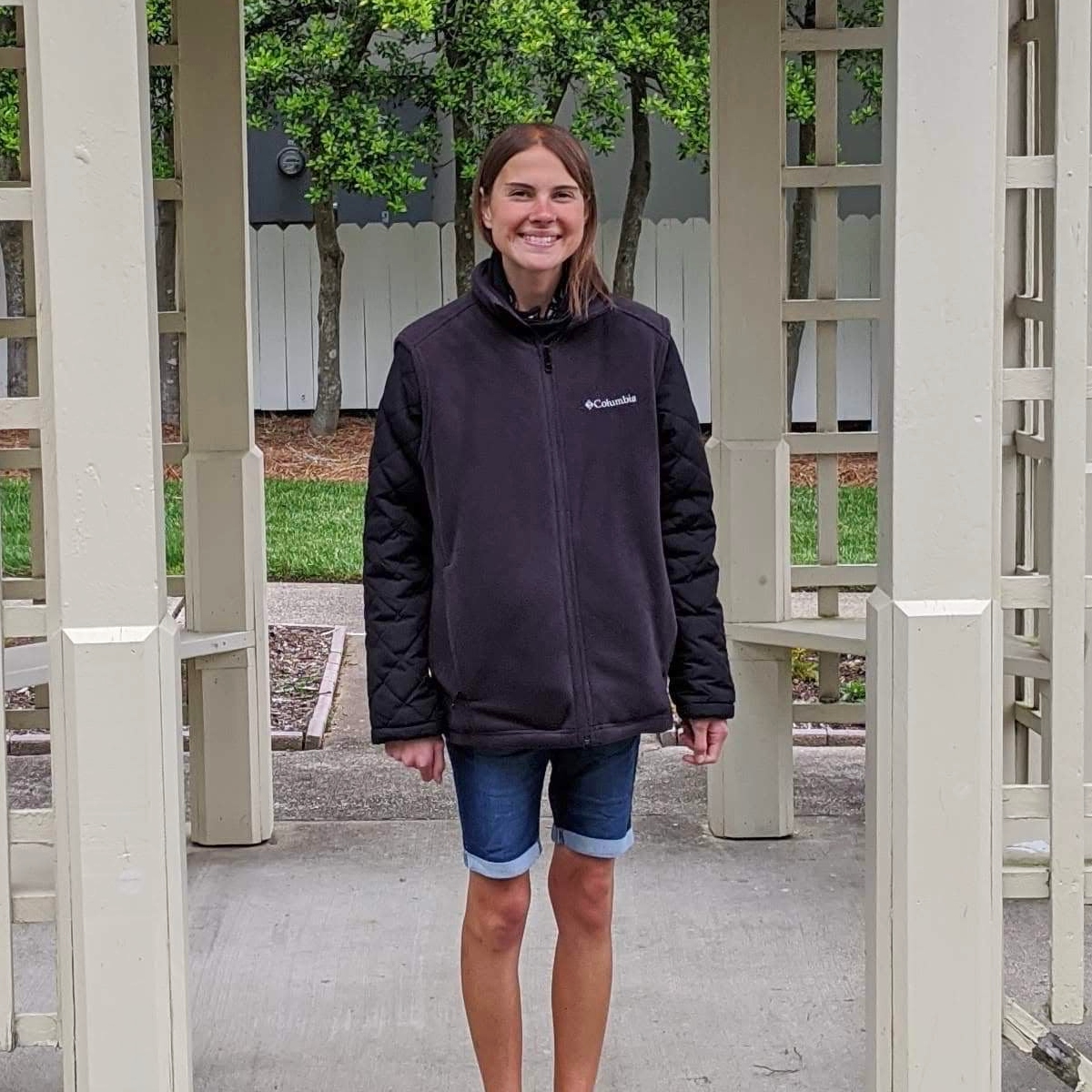 Vivian Bricker loves Jesus, studying the Word of God, and helping others in their walk with Christ. She has earned a Bachelor of Arts and Master's degree in Christian Ministry with a deep academic emphasis in theology. Her favorite things to do are spending time with her family and friends, reading, and spending time outside. When she is not writing, she is embarking on other adventures.
LISTEN: Being Complete in Jesus (Understanding Matthew 5:21-48)
Hearing Jesus is a devotional journey through the gospels, where we explore the teachings of Jesus chapter by chapter. If you're seeking to live a life that reflects God's, this podcast is for you.
The views and opinions expressed in this podcast are those of the speakers and do not necessarily reflect the views or positions of Salem Web Network and Salem Media Group.
WATCH: 10 Sins Christians Downplay (and Why They're So Destructive)
Stock Footage & Music Courtesy of Soundstripe.com Thumbnail by Getty Images

---
---