A Prayer in the Presence of a Loving Father
By Michele Cushatt
"The Lord is close to the brokenhearted and saves those who are crushed in spirit," the Bible says." (Psalm 34:18).
Friend to Friend
The second the bus stopped at the corner, my little girl climbed off and ran as fast as she could toward where I stood.
 Something wasn't right. She was crying.
Immediately my mind jumped to worst-case scenarios.
Not quite so dramatic, someone told her they didn't like her anymore. In typical grade-school fashion, the mood of the relationship had turned sour on the playground. As a result, my girl fell out of the other girl's affection.
There on the street corner, I held her close while she cried. I was glad she told me. But what made me most proud is what she said next: "When we get home, can we cuddle?"
For years I've been working with my girl to learn how to ask for what she needs. It's hard for her, tough girl that she is. Typically she either guts it out or reverts to theatrics. Instead, we've discussed how to use words to communicate needs.
That day, on the street corner, she did just that.
If only I could learn to do the same.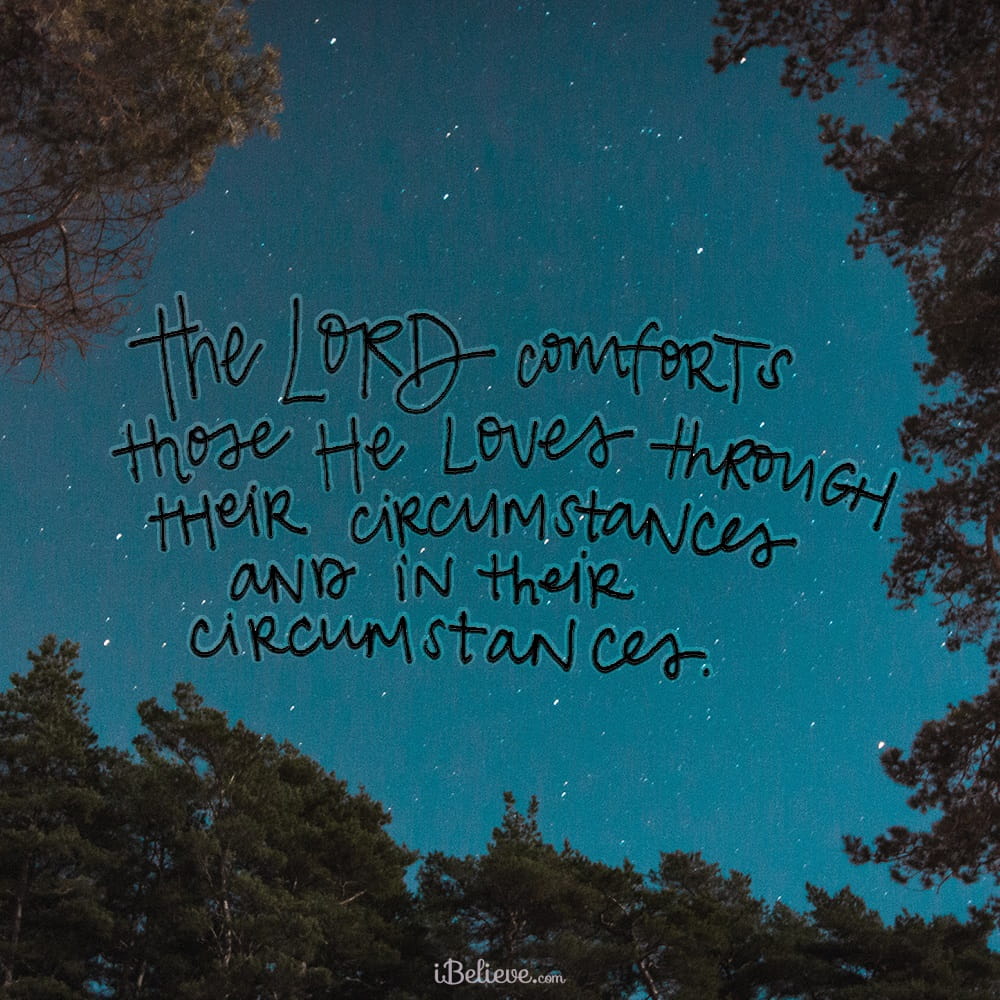 Most days I'm glad to be an adult. I mean, really. Who wants to travel back to the days of diapers or pimples?
When I'm hurt or discouraged or afraid, however, my adult skin wears thin.
When bills demand paying and parenting proves impossible. When marriage is hard, friendships struggle, and doctor's appointments fill a calendar.
Then I wish to travel back in time, when a girl's greatest fears could be soothed in a mama's arms. Held close, all was well. To a child, there's nothing greater than a parent's ability to comfort.
But comfort doesn't come so easily to us grownups.
Where do you and I go when relationships wound and the injustice of life stings?
We adults carry such responsibility, don't we? Such blunt knowledge of the unfairness and volatility of this life. Even if we avoid news and media, fear and pain still have a way of finding us. We can't escape them.
Ourselves, more often than not. We either erect a false front of strength or cave in to a pattern of complaining. But neither brings much relief.
There's a better way.
The Bible is rich with examples of men who voiced their needs and asked God for His comfort.
Even better, the Bible nearly explodes with examples of God's corresponding tireless affection.
At times He comforted those He loved through their circumstances, and other times He comforted them in their circumstances:
To the leader Joshua, overwhelmed by his new task: "Do not be afraid; do not be discouraged" (Josh. 1:9). 

To the Israelites enslaved by ruthless Egyptians: "I am concerned about their suffering" (Ex. 3:7). 

To the widow who'd lost her only son: "Don't cry" (Luke 7:13). 

To the adulteress caught in her shameful sin: "Neither do I 
condemn you" (John 8:11).
To the blind man longing to see: "Receive your sight; your faith has healed you" (Luke 18:42). 

To the disciples, who ached because their friend would be leaving them, Jesus said: "And surely I am with you always, to the very end of the age" (Matt. 28:20). 

And to those of us who wade through the deep waters of this modern life, longing for a world we've heard about but have not yet seen, Jesus promises: "I am going there to prepare a place for you" (John 14:2).
Regardless of your pain—whether physical, emotional, or spiritual— you don't have to pretend to be strong, nor do you need to succumb to your tears. Become a child in the presence of a comforting Father.
Don't be afraid to expose your need and ask God for comfort.
Then, count on Him to deliver.
Dear Lord, I come into Your presence with my broken heart. Instead of building walls and lashing out, I give my hurts and fears to You and seek Your comfort. As I read the scriptures, let me hear Your words through the ages, as words meant for me in my struggles.
In Jesus' Name,
Amen.
This content was originally published in the Girlfriends in God devotional – you can read "As a Child in the Presence of a Loving Father" in full here.
Teach Us to Pray is a FREE prayer podcast hosted by iBelieve writer Christina Patterson. Each week, she gives you practical, real-life tips on how to grow your faith and relationship with God through the power of prayer. To listen to her episode on What to Pray in the Morning for a Worry-Free Day, click below!


Now that you've prayed, are you in need of someone to pray for YOU? Click the button below!
Visit iBelieve.com for more inspiring prayer content.
Originally published Sunday, 28 June 2020.