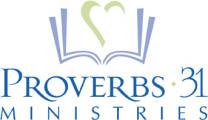 January 29, 2004
Encouragement for Today
Committed
Micca Campbell
Key Verse:
Trust in the Lord with all your heart; and lean not on you own understanding. In all your ways acknowledge him and he shall direct your paths. Proverbs 3:5, 6
Devotion:
Most newlyweds enter marriage with false expectations. When I first got married, my husband expected "June Cleaver" to see him off to work each morning - then greet him at the door, with slippers in hand and sweet aromas of dinner filling the air. And that is exactly what happened - for about four days.
The first three mornings of wedded bliss, I rose early to cook my husband breakfast, make his lunch, and kiss him good-bye with freshly brushed teeth. But then came day four! I rolled out of bed, threw on my housecoat, ran my fingers through my hair, and informed hubby that the honeymoon was over. Needless to say, I've grown since then. In fact, I'm looking more like June everyday!
Whatever our fantasies about marriage may be, they are formed at an early age. Enjoy these testimonies from a few kids who were asked to share their ideas on romance.
Q: When is it okay to kiss someone?
A: "When they are rich!"
Q: Is it better to be married or single?
A: "It's okay for girls not to marry, but boys definitely should. They need someone to clean up after them."
Q: How do you decide whom to marry?
A: "You don't, God does. Then, you find out who you get stuck with."
Q: What do you do on the first date?
A: "Tell enough lies to get a second date."
Marriage is not what I think it should be, but what I make of it. My marriage is not based on what I think, feel or even what I want at times. It's based on God's holy plan for marriage and my commitment to that plan. It takes commitment when the "warm fuzzies" are not always there. It takes commitment when we don't see eye to eye. It takes commitment when the storms of life come through sickness, job loss or tragedy. It takes commitment to keep the romance of marriage alive.
The same is true about our relationship with the Lord. It takes commitment. It takes commitment when we don't feel His presence or when we don't understand the storms He allows. It takes daily commitment to set aside time for cultivating the personal relationship between Father and child.
Don't live under a false impression of God formed from your own ideas. Don't make Him out to be what you want when you want it. Someone said it best, "You can't simply date God. You have to marry Him." It takes commitment. Your commitment will make all the difference in both your marriage and your relationship with the Father.
My Prayer for Today:
Dear Lord, in my relationship with my husband and with you I have been demanding my own way. Today, I commit to doing it your way. No matter what I think or feel, I vow, with your help, to stick it out and grow in both my relationships. In Jesus' name. Amen.
Application Steps:
Ask God to reveal to you the ways you have been self seeking, areas where you have been wrong, and areas where you have been blind-only seeing things your way. Then, confess those ways to God and your spouse. This may seem hard, but I promise you it is freeing! And it will be the beginning of a beautiful relationship.
Reflection Points:
What misconceptions have you had about marriage?
What misconceptions have you had about God?
Are you willing to look inward instead of outward for a lack of commitment?
In what ways are you reacting to your feelings in marriage?
What new commitment will you make to your spouse and to God today?
Power Verses:
Ephesians 4:31, 32 Let all bitterness, and wrath, and anger, and clamor, and evil speaking, be put away from you, with all malice. Be kind one to another, tender hearted, forgiving one another, even as God for Christ's sake has forgiven you. (NKJ)
Genesis 2:18 And the Lord God said, it is not good that the man should be alone, I will make him an helper. (NKV)
Ephesians 5:21 Submit yourselves one to another in the fear of God.
I Peter 1:2 Seeing you have purified your souls in obeying the truth through the Spirit unto unfeigned love of the brethren, see that ye love one another with a pure heart fervently. (JKV)
Proverbs 10:12 Hatred stirs up strife, but love covers all sins. (JKV)
Additional Resources:
Capture His Heart by Lysa TerKeurst
http://www.gospelcom.net/p31/resources/capturehis.html
Capture Her Heart by Lysa TerKeurst
http://www.gospelcom.net/p31/resources/captureher.html
How to Improve Your Love Life by Mary Southerland
http://www.gospelcom.net/p31/resources/lovelifeset.html
P31 Woman Magazine
http://www.gospelcom.net/p31/resources/p31woman.html
Originally published Thursday, 29 January 2004.