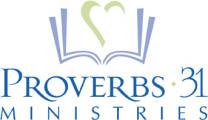 March 12, 2004
Encouragement for Today
 
"Seeking God through Adversity, Part III"
Micca Campbell
Assistant Director of Certified Speakers
Speaker/Writer

Devotion:
 
When gold is taken from the coal mine, it is usually still covered with coal and other impurities. Left in this state, the gold is hard and less workable, just like a hardened heart left alone remains full of pride, anger, and self-will. Therefore, the refiner places the gold into the fire in order to remove all impurities from the gold. This is a delicate process because left alone the gold could be destroyed.  So the refiner stays with the gold, carefully watching over it because he does not want to destroy the gold but purify it. When gold is purified, the refiner can see his own image reflected in the gold. It also becomes soft and flexible much like a pure heart is soft, tender and flexible too.
 
Likewise, God is much like the refiner who purifies gold and sliver. God is at work purifying you and me.  However, the prophet Isaiah explains that God's refining process is not done by fire, but through adversity. "I have refined you but not in the way sliver or gold is refined. Rather, I have refined you in the furnace of suffering." So why do you and I encounter sufferings and hardship at the mercy of the Refiner?  Not to be destroyed, but to be re-created. God picks us out of the coal mine of this dirty, sinful world to make that, which is hard and impure-holy, useable, and Christ-like. And He stays near through the process until His image can be seen in us. It is through the refining process of adversity that God works "good" in our lives. 
 
We can never know all the ways God works "good" in our life because they are beyond measure and our limited understanding.  However, we can know some of the ways He uses adversity.
 
First: Our adversity draws us closer to God and His grace. When we are faced with a difficult situation it doesn't take long to realize we are not enough. The apostle Paul understood this. He had been given a thorn in the flesh and cried out for God to remove it three times, but God did not. What have you been desperate for God to remove in your life? Whatever it is His grace is sufficient. Our Father knows you want Him to fix your situation, but what He is offering you is way better. He's offering you His power, His strength and His grace. God wants you to experience Him doing through you what only He can do while teaching you to trust Him to make impossible things possible. Adversity is the door to knowing that God's grace is enough for whatever we encounter in life.
 
Second: Our adversity develops Christ-like character. The first chapter of James tells us to "let patience have its way when faced with trials so that you will become perfect, complete and lacking in nothing." While I want to be perfect and complete, I don't want to go through a trial to get there. Yet, suffering is what makes us strong and able to face the next trial that comes our way. Remember, there will always be another one on the way. Each time we mature from our hardships, we become better equipped to face life's storms with patience, gentleness, and self-control. Before long, you'll be on your way to becoming perfect, complete and lacking in nothing.
 
Third: Our adversity silences the devil while bringing glory to God. The Bible tells us that Job was a righteous man. For that reason, God blessed Job. Satan, however, accused Job of serving God for his blessings only. So the Lord allowed Satan to torment Job. God knew Job loved Him simply because He was God. This was a test of Job's faith. Through much suffering, Job was faithful. When his wife and friends gave up, Job trusted God. By doing so, his faith was proven genuine and Satan was silenced. I wonder, would God allow adversity in our lives in order to test our faith? Would your faith silence the devil and bring glory to God?
 
Finally: Our adversity expands our ministry. I once heard a story about a little piece of wood that complained bitterly because its owner kept whittling away at it, cutting it, and filling it with holes. He was making a flute out of that piece of ebony, and was too wise to stop even though the little wood complained bitterly. He seemed to say, "Little piece of wood, without these holes, and this cutting, you would be a black stick forever; just a useless piece of ebony. What I am doing may make you think that I am destroying you, but instead, I will change you into a flute, and your sweet music will charm souls and comfort many a sorrowing heart. My cutting you is the making of you, for only then can you be a blessing to the world."
 
It's when we receive the will of God in our lives that we have won the victory! Our circumstances may not change, but our anger will turn to peace, our sadness to joy, and satisfaction will replace fear as we receive and live out our life's purpose.
Purified like gold, we will become God's trophies of grace. And He will display our beauty before all of heaven and earth.
 
To book this conference, "Seeking God through Adversity",
contact Micca Campbell at www.proverbs31.org
(Tape available)
My Prayer for Today:
 
Dear Lord, help me to yield to your refining process so that I can be all you created me to be. Forgive me for when I rebel against your work in my life. Help me to remember that you are with me and will help me as I grow through suffering. In these times, may my life bring glory to you.
 
Application Steps:
 
Look to God for comfort. His grace is sufficient. As you trust Him and yield to His work in your life, you'll discover God doing through you what you can't do in your own strength. Look to see how each struggle is making you perfect, complete and lacing in nothing. Trust God, He's working for your best.
 
Refection points:
 
Do you allow God to be your strength where you are weak? How?
 
When trials come, do others witness Christ's life, power and character in you?
 
Do you shrink in adversity or allow it to make you strong for the next trial that comes?
 
When your faith is tested, how is it proven genuine?
 
In what ways can you be a blessing by comforting others in times of suffering?
 
Power Verses:
 
John 15:2 Every branch in me that does not bear fruit he takes away and every branch that bears fruit he prunes, that it may bear more fruit. (NKJ)
 
Psalms 66:10 For you, O God have tested us; You have refined us as sliver is refined. (NKJ)
 
II Corinthians 1:3-4 Blessed be God, even the Father of our Lord Jesus Christ, the Father of mercies, and God of all comfort. Who comforts us in all our tribulation, that we may be able to comfort them who are in any trouble, by the comfort which we ourselves are comforted of God. (NKJ)
 
Isaiah 43:2 When you pass through the waters, I will be with you, and through the rivers they shall not overflow you; when you walk through the fire, you shall not be burned nor shall the flame kindle upon you. (NKJ)
 
Matthew 5:4 Blessed be those who mourn, for they shall be comforted. (NKJ)
 
Additional Resources:
 
P31 Woman Magazine
http://www.gospelcom.net/p31/resources/p31woman.html
Coming Out of the Dark, by Mary Southerland
http://www.gospelcom.net/p31/resources/outofdark.html 

Where is God When Bad Things Happen, by Mary Southerland
http://www.gospelcom.net/p31/resources/badthingsset.html 

The Art of Helping, by Lauren Littauer Briggs
http://www.gospelcom.net/p31/resources/helping.html
Originally published Friday, 12 March 2004.