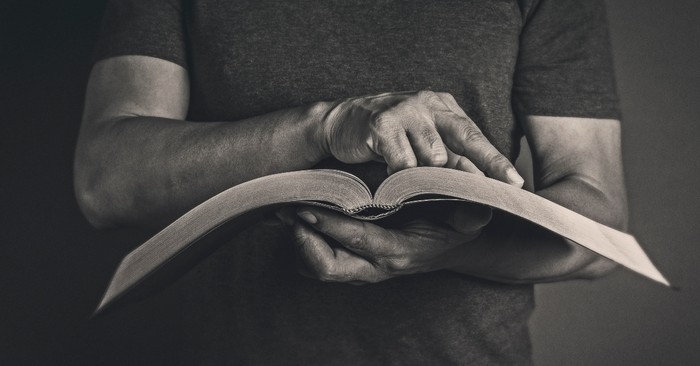 The phrase came from 1 Timothy 3:2, in the middle of Paul's instructions regarding qualifying for a leadership position. So, let's unpack what it means to be above reproach.
Pastor Matt Chandler, from the Village Church in Texas, is on a leave of absence.
I may not know him, but it doesn't stop me from skimming the article with bated breath. A part of me worries I'll soon discover another pastor has been snared in some sort of sexual sin.
As it turns out, he and a married woman had been direct messaging each other on social media. The messages were neither romantic nor sexual in nature.
My worry dissipates. At least he didn't cross physical or sexual lines, right?
But wait a minute. The church elders placed the pastor on disciplinary leave because "the frequency and familiarity of the messages crossed a line" and because "he did not use language appropriate for a pastor."
The Village Church elders concluded that pastor Chandler failed to remain above reproach in this instance.
The italicized phrase came from 1 Timothy 3:2, in the middle of Paul's instructions regarding qualifying for a leadership position: "Now the overseer is to be above reproach, faithful to his wife, temperate, self-controlled, respectable, hospitable, able to teach."
But what does it mean to be above reproach?
Please understand that while Paul intended for church leaders to be this way, it doesn't mean we—who may not play an active leadership role in a church or ministry—are exempted from the requirement. If we are routinely rude to others and use profanities when we're upset or snub those we disagree with, why would the world want to emulate us? One minister I often listen to said it this way, "many don't want to become Christians because they know someone who is."
So, let's unpack what it means to be above reproach.
What it Doesn't Mean
When I was little, my mom taught me how to distinguish left from right. "Audrey," she said, "your left palm has two moles on it. Your right palm doesn't have any."
Thanks to her observation, distinguishing my left from right has been easy ever since.
Because learning about a topic can be facilitated by first understanding what it is not, let's begin by discussing what above reproach does not mean.
1. Societal Standards
Living above reproach does not refer to observing human-made guidelines. This may seem obvious, but hear me out. God created us to be inherently social. Thriving is impossible when done alone.
This is why group norms can influence us. Sure, collectivistic countries may have a firmer grip on it, but group values play a significant role even in individualistic societies. Would you like a mini test? Imagine showing up in a yellow sundress while everyone in your Bible study wears black pantsuits. Chances are, you'd be acutely aware of how different you look. This obvious difference may even make you feel uncomfortable.
If wearing something that sets you apart can make you squirm, imagine knowingly bucking an unwritten norm in your group.
That's why it's important to stress how being above reproach doesn't equate to toeing the line.
This leads us to the next point.
2. Criticism-Free
Jesus forewarned us of people's hatred because of Him and His name (Matthew 10:22, Mark 13:13, Luke 21:17). Paul proved the potency of this warning again and again. He was stoned (Acts 14:19-28), thrown into prison (for instance, Acts 16:16-34), and eventually martyred.
This expert at being persecuted went on to add his own version to Jesus' original warning: "everyone who wants to live a godly life in Christ Jesus will be persecuted" (2 Timothy 3:12).
Like Paul and Stephen (Acts 7:54-8:3), other Christians have lost their lives for standing firm for God. Modern-day missionaries and scores of Christians living in hostile areas are still under persecution as we speak.
But sometimes—depending on where you live—persecution might look more like a verbal attack by those who vehemently despise your position.
Or an unceremonious unfollow by friends across your social media platforms.
Or glaring eyes at church.
But just because others criticize you doesn't automatically mean you've failed to live above reproach. It might mean the opposite, in that your pure desire to represent God faithfully has stirred up a hornet's nest.
3. Letter of the Law
On the one hand, the Bible is our final authority on everything. Living according to the Bible should make us above reproach. On the other, the Bible contains more than 31,000 verses. Which one(s) should guide our behavior at any given moment? And what about the ones which appear to be contradictory? For instance:
"Do not answer a fool according to his folly, or you yourself will be just like him" (Proverbs 26:4)
"Answer a fool according to his folly, or he will be wise in his own eyes" (Proverbs 26:5).
Let's say there's an atheist you'd like to evangelize. One of the biblical definitions of a fool is someone who says there is no God (Psalm 14:1). Based on these two Proverbs, therefore, apparently, you can treat the atheist either way and still quote the Bible to justify your decision.
So then, how do you strive to be above reproach when it comes to dealing with a foolish person—or with any issue in life, for that matter?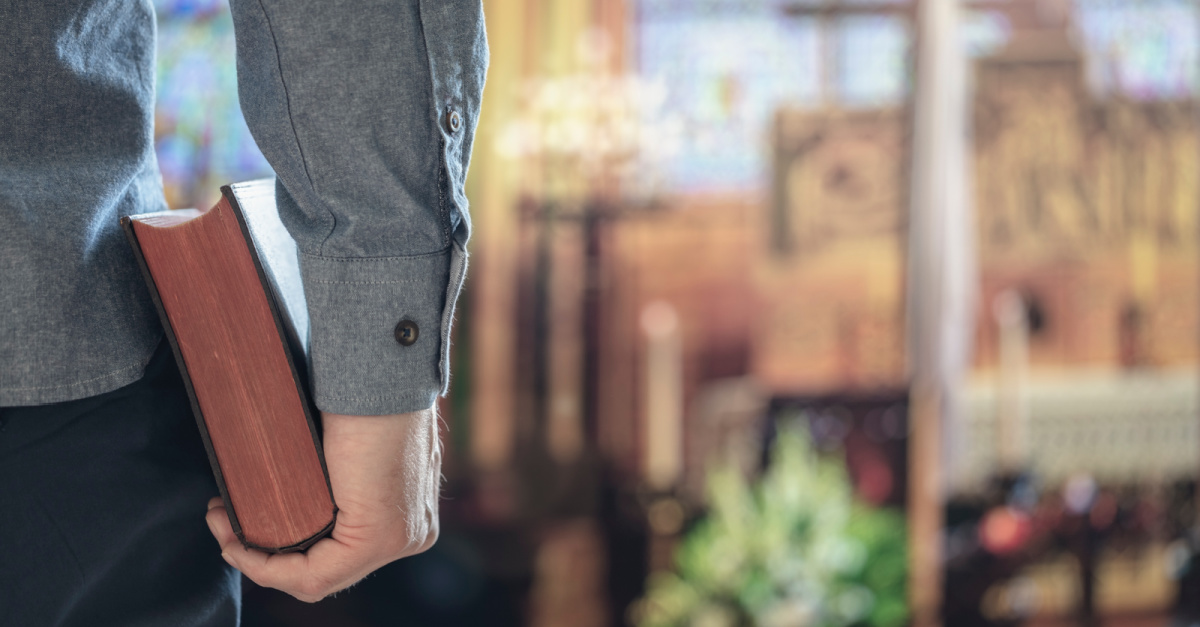 Photo Credit: ©Getty Images/Brian A. Jackson
What Above Reproach Means
1. Prioritize the Spirit of the Word
The answer rests on knowing what to follow: not the letter, but the spirit of the Word. As Paul put it, "He has made us competent as ministers of a new covenant—not of the letter but of the Spirit; for the letter kills, but the Spirit gives life" (2 Corinthians 3:6).
Wait until you read how the Aramaic Bible in Plain English translates the same verse: "He who made us worthy to be Ministers of The New Covenant, not in The Scripture, but in The Spirit, for The Scripture kills, but The Spirit gives life."
The Scripture? Kills?
Sadly, yes. A misappropriation of Scripture has been known to restrict some from living their calling, impede lost souls from seeking Jesus, and drive traumatized Christians from the faith.
To live above reproach, therefore, consult with the Author of the Word—the Holy Spirit, who also indwells us (John 14:17) and is tasked with leading us to all truth (John 16:13). He knows which verse applies to your specific situation.
For instance, regarding the two Proverbs about fools we inspected before, ask the Holy Spirit for the one which applies to the particular atheist you're dealing with.
2. Partnering with God
Even after you gain an understanding of what your stance should be, there's still the matter of delivery. How should you express yourself to the atheist? What words should you use? Should you quote the Bible at all? When should this conversation take place—and where?
To live beyond reproach is to partner with God every step of the way. Pray about the right time to express yourself (Ecclesiastes 3:1, 11). Pray for the wisdom to know what to say (James 1:5). Pray for wise answers the atheist won't be able to resist (Luke 21:15). Pray for the soil of his or her heart to absorb your word (Matthew 13:8-9).
Even if the atheist curses you out for broaching spiritual matters, you're still above reproach if you seek God closely at every turn.
Especially if you practice the next point.
3. Peaceful Heart
Check your heart in light of every decision you're contemplating making. A reliable acid test for whether a decision or behavior is beyond reproach is whether peace permeates your heart. As Colossians 3:15 instructs us, "Let the peace of Christ rule in your hearts, since as members of one body you were called to peace. And be thankful" (Colossians 3:15).
A heart at peace indicates all is well.
Bonus Point
What happened with pastor Matt Chandler can happen to any number of us. We have to stay vigilant to represent Christ well, especially in this day and age.
So how about one more checkpoint? In every circumstance, ask the Holy Spirit if there's anything else you must do to remain above reproach.
Here's the key. 1 John 5:14-15 guarantees that if we ask anything according to God's will, He will grant that request.
So, get ready to receive a download from heaven.
Because why would God ignore your and my petition to be above reproach?
Photo Credit: ©iStock/Getty Images Plus/Javier_Art_Photography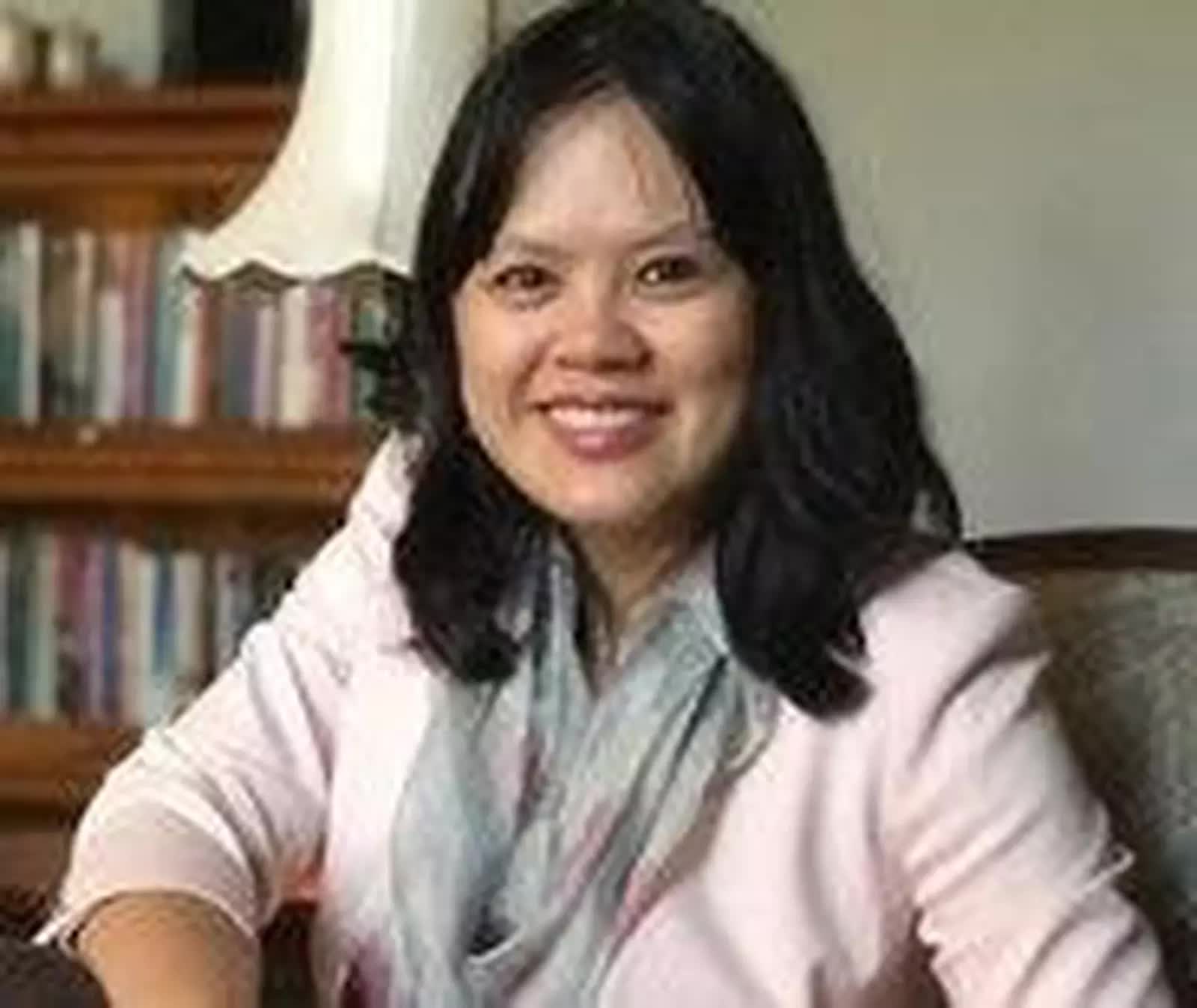 Audrey Davidheiser, PhD is a California licensed psychologist, certified Internal Family Systems (IFS) therapist and IFSI approved clinical consultant, as well as author of Surviving Difficult People: When Your Faith and Feelings Clash. After founding and directing a counseling center for the Los Angeles Dream Center, she now devotes her practice to survivors of trauma—including spiritual abuse. Visit her on www.aimforbreakthrough.com and Instagram @DrAudreyD.
---
---