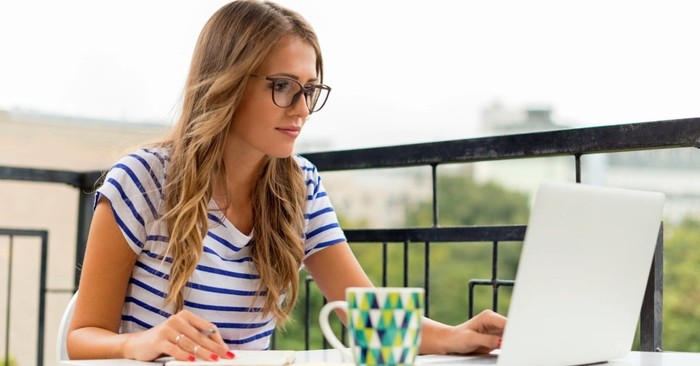 Generally, clicking "Buy Now" shouldn't make your hands shake. It shouldn't make your stomach tie in knots or pump adrenaline through your body. You shouldn't feel so jittery you want to run screaming from your computer.
But that's exactly how I felt the morning I sat down to purchase a web domain name for a blog.
It wasn't a difficult task. My programmer husband had recommended a hosting company. I had enough money for the purchase. Besides, no one would know or care that I owned a domain name.
Even as I added the registration and hosting fees to my shopping cart, I could not understand what I was so afraid of. Purchasing web hosting was the easy part of my plan. The rest of it—figuring out what kind of blog I wanted to create, trying to attract an audience, taking my dream of being a published author seriously—all that was infinitely harder.
How in the Lord's name would I manage to write a blog or publish books if I could barely enter my credit card information?
Looking back on that moment nearly six years in the past, I'm still bemused by how frightened I was. But I'm also filled with a tender awe that I stuck with the purchase despite my fear.
Most of all, I'm grateful. That day, God brought many good gifts into my life. Not only did I begin to build my writing career liked I'd hoped, but my relationships, identity, and even my relationship with the Almighty began to transform the moment I finally made that purchase.
I could not understand why I was so afraid of buying that website. But that small, simple act of courage was a hinge on which my entire life turned.
Photo Courtesy: Thinkstock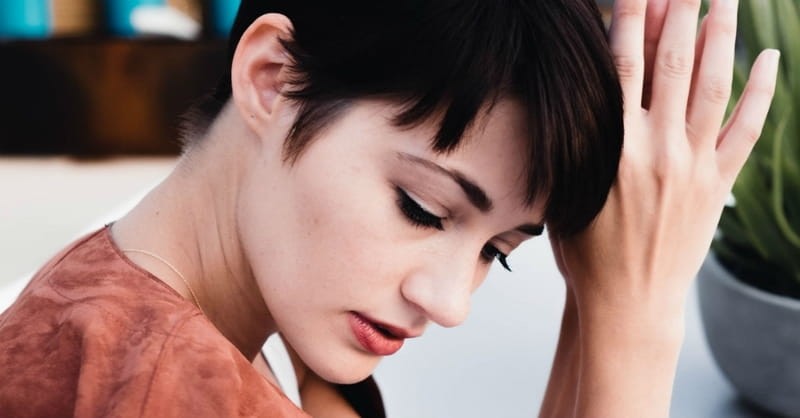 When Your Hopes Feel Like Pipe Dreams
By the time I sat down to purchase a web domain, I'd been writing for a decade. I'd gone to grad school for a master's degree in writing, published in some literary journals, and committed thousands of words to various stories and essays. But quite honestly, I felt as though I were no closer to being an "author" than I was ten years before.
"Authors" wrote books, and I hadn't pulled off anything longer than a short story. "Authors" had literary agents and contracts with publishers; I had no idea how to land either. "Authors" had readers who were eager to read their work, and I had never met anyone who had read anything of mine, unless you counted my husband or my writing buddy, Melissa.
It's embarrassing to work towards something for a decade and feel you haven't moved an inch.
Photo Courtesy: Unsplash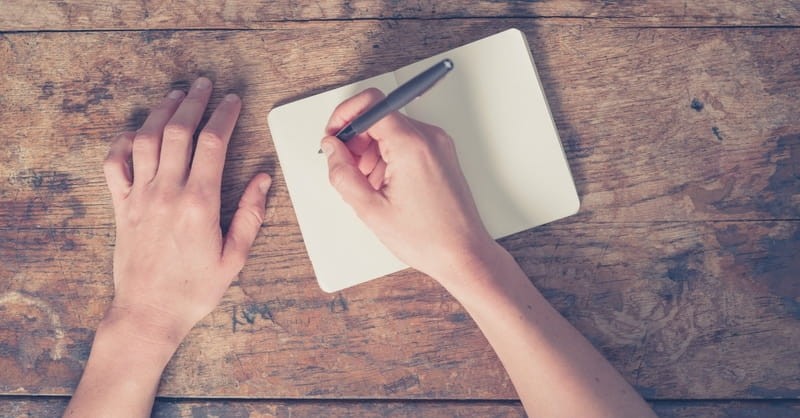 Setting Goals
Then Melissa started talking about how she was seeing bloggers get book contracts; she'd blogged for years by then, and had a growing audience. Inspired by her encouragement, I wrote down a goal: in March, I would purchase a website, and from there set up my very home on the Internet.
On the surface, the purchase was routine, but underneath, it meant everything. It meant hoping (again) I could actually become the kind of writer I wanted to be. It meant facing my fear that I would fail. It meant learning a different kind of writing, since blogs were very different than hoity-toity literary journals no one read. It knowing that no one would read what I would wrote and I could track that lack of audience with blog statistics. It meant experiencing all that scary-newness publicly—with a blog literally branded with my name.
I thought I was being silly when my hands shook, but I wasn't. Buying a website was a terrifying risk, and my body knew it.
Photo Courtesy: Thinkstock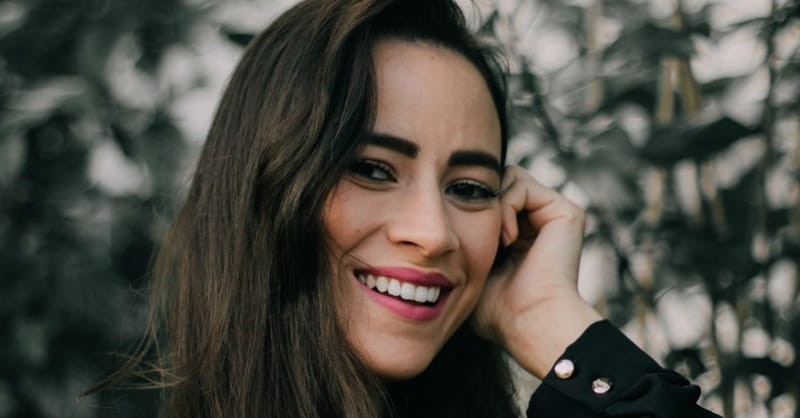 The Lie I Didn't Recognize
This is easy, I kept thinking as I put in my billing address. How can I possibly keep going when the going really gets tough?
I really thought this was true, and it certainly seemed true. Purchasing a website isn't tricky. It's certainly not harder than writing a book proposal, speaking in front of a group of strangers, or getting interviewed live on the radio, all of which I've done since then. Objectively speaking, it's a cake-walk.
But nothing has terrified me quite so much as buying that domain name. It makes no sense, but it's true.
The longer I've practiced taking small steps of bravery, the more I've realized that the first step, no matter how easy it appears, is always the hardest.
I thought that if my anxiety and terror were overwhelming on the first step, they would increase with each forward movement. Instead, the opposite was true. Conquer the first silly task, and every step afterwards grew more manageable.
Photo Courtesy: Unsplash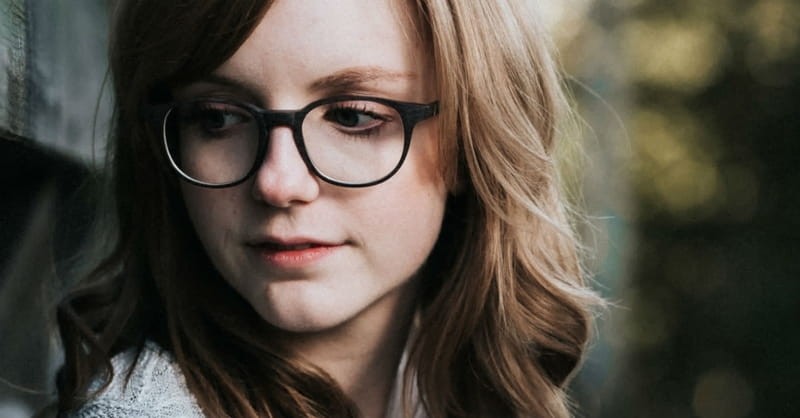 A Scary New World
The first step has a lot riding on it. You don't know if it will work, if it's worth it, or if you'll embarrass yourself. If you're anxious and perfectionistic like me, and grew up avoiding anything that frightened you, you're also not used to trying new things or taking risks. It's a scary new world.
Being a beginner is a lot harder than being someone with some experience, and by definition, you're a rookie when you take a new step forward. Keep going, and you begin to get your sea legs, even if you're not particularly agile.
I thought the way I felt that day at my computer was the way I'd always feel. It was a big lie, and I'm thankful God helped me keep going despite my fear.
Photo Courtesy: Unsplash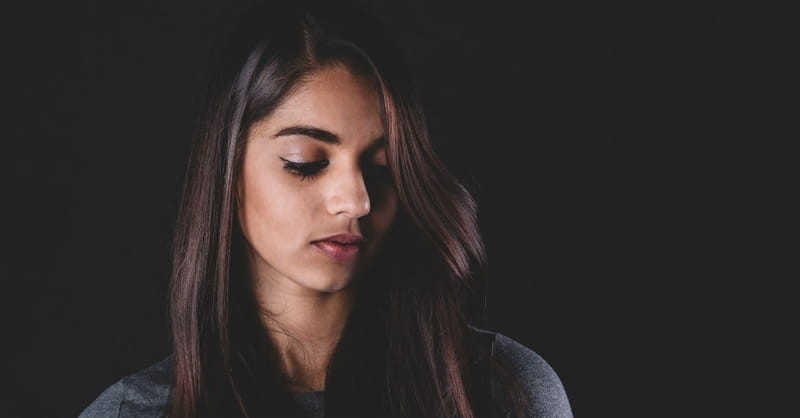 A Mustard Seed of Bravery Grows Exponentially Tall
Before that day at my computer, I felt bewildered about how God could use me. I had some talents, and a lot of hopes and dreams, but I felt useless, sidelined, and frustrated by my incompetence. God asking me to "live out my calling" felt like asking me to jump across a chasm to a far-away, hazy paradise.
If I'm honest, Jesus' words about mustard seeds and talents made me angry. I was so afraid all of the time—how could I possibly have faith? A mustard seed might as well have been an elephant. Use your gifts, Jesus said. Don't hide your light under a basket. Well, clearly, I had already failed.
The day I clicked "Buy Now," I didn't just feel like a failure. I felt like a lousy Christian to boot.
The day I faced my fear, however, something started to shift in my heart. I bought the website even though I was afraid, and the next day, my fear had lessened. Not only that, but I felt proud of myself, and grateful that God had helped me. The confidence helped me to face down the next fearful day, and the next, Over time, that faithful persistence began turning into a pathway forward that gave me hope—not just with writing, but everywhere.
That tiny act of courage quite literally changed my life.
Photo Courtesy: Unsplash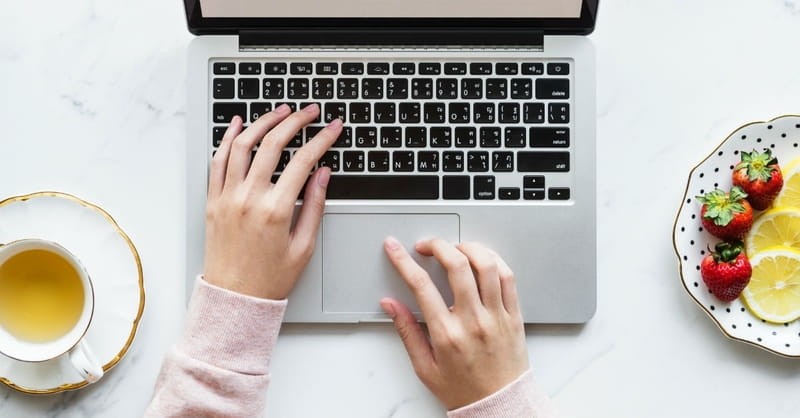 Despite My Smallness
Over the next few years, I began getting my writing out into the world, connected to other writers of faith who encouraged me, and connected with readers who found my words helpful. Not only that, but the courage and bravery I'd practiced at my computer screen spilled into my marriage, my parenting, and my faith.
I'd thought a "mustard seed" was a big amount, but the longer I witnessed the crazy transformation that sprouted from one mouse-click, I realized I'd been blind to God's real game-plan. I thought I was deficient, but Jesus had never asked me to power my own transformation. I thought God was disappointed in me, but instead, I witnessed divine blessing in the middle of my fear. I'd been so focused on my shortcomings, my fear, my failures, I had turned my eyes away from what God was able to do despite my smallness.
I'd been blind to how God's power worked, angry at how I thought it asked too much of me. But now, I had to laugh at Jesus' sense of humor. Of course buying a silly domain name could change everything. Of course a mouse-click could transform my calling, marriage and faith.
Photo Courtesy: Unsplash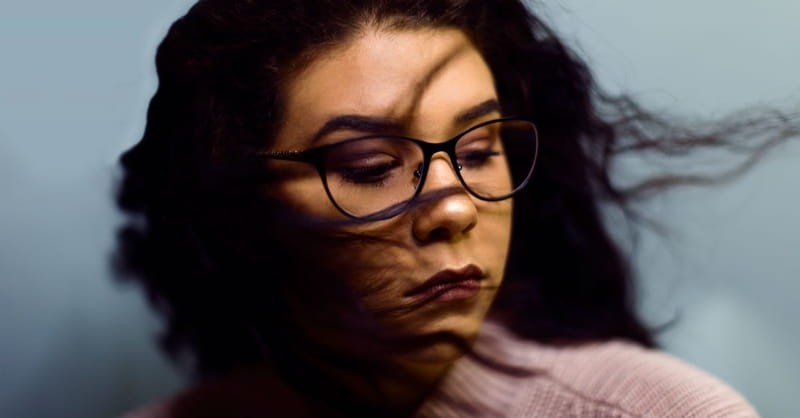 Opening Ourselves with Imperfect Bravery
Silly me—I thought I was in charge. The Divine laughed at my chutzpah, accepted my speck of faithfulness, and showered me with healing, forgiveness, freedom, and empowerment.
I once felt embarrassed that a simple web transaction filled me with fear and trembling, but I now stand in awe of the potential of incompetent faithfulness to transform our lives. When we open ourselves with imperfect bravery to reach for something scary, the Holy Spirit can use our seed of faith to grow something new in the world.
---
Heather Caliri is a writer from San Diego who uses tiny, joyful yeses to free herself from anxiety. Tired of anxiety controlling your life? Try her mini-course, "Five Tiny Ideas for Managing Anxiety," for free here.
This article is part of our courage theme for the month of August on iBelieve. What is courage? Usually, we associate courage with heroic and brave deeds. But this definition fails to recognize the inner strength and level of commitment required for us to actually speak honestly and openly about who we are and about our experiences -- good and bad. We believe this kind of "ordinary courage" is what God calls us to live into every day of our lives.
Check back here throughout August for a new story of courage as our writers tackle what it means to be faithful, courageous women in a culture that values comfort and conformity.

Photo Credit: Unsplash
Banner Design Credit: Rachel Dawson
Originally published Wednesday, 15 August 2018.
---
---