10 Things You Can Do to Simplify Your Life this Month
September is full of new beginnings. Kids are back in school and when the stores start selling back-to-school supplies, the allure of freshly sharpened pencils means change is in the air.
Usually the beginning of the fall season can mean it's a time to make a change or transition — whether it's a new job, new friendships, or new schedules for you or your children. And with all new beginnings, we generally get inundated with stuff — packets of papers from kids' teachers, new workout regimes and healthy eating cookbooks, new fall styles or pumpkin spice lattes.
We also long to simplify — not just with our stuff but also in our schedules, and in doing so, create space for us to grow in our faith. Simplifying allows us to focus our attention on God and what He says matters rather than with all that needs doing, or whatever catches our eye.
Fall can be a time where instead of getting overwhelmed, we simplify our lives. Here are 10 simple ways to simplify your life this month. You might want to pick just a few to get started.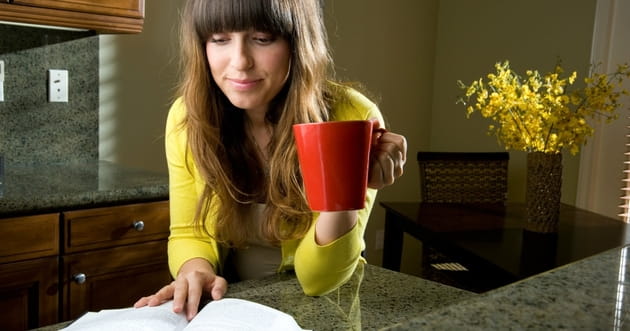 1. Make time for spiritual disciplines
We can't expect a more simplified life if we're not turning to the God who promised us that His yoke is easy and His burden is light. Schedule time to pray and read your Bible, even if it's for just a few minutes a day. Put an alarm on your phone to create new habits. Create daily, weekly, and monthly habits (like going to church, praying with others, giving, fasting, feasting, practicing service and hospitality) that will bring you closer to God, his people, and the world around you.