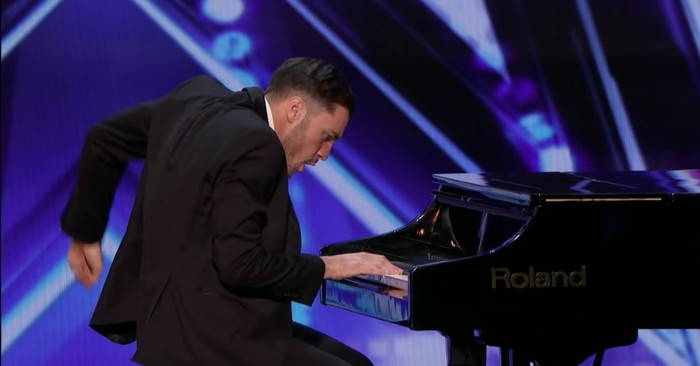 Nervous contestant Patrizio Ratto turns his classical piano audition into a spectacular dance performance on America's Got Talent. When Patrizio first arrived on stage, he was visibly nervous.
This classical musician started playing the piano at a very young age and he's hoping that his passion will turn into a winning audition. "As a child, I was very quiet and shy. So my mother put me in piano class and I fell in love with it."
As Patrizio shared his story, the judges looked at bit perplexed. Judge Simon Cowell was very hesitant about the upcoming audition and wasn't sure if a piano performance would be enough to impress them. But this young man wasn't going to let nerves stop him from following his dreams. "I'm a little bit nervous but I think this is a chance to show the judges, to America my music and my passion."
Originally published Monday, 11 July 2022.