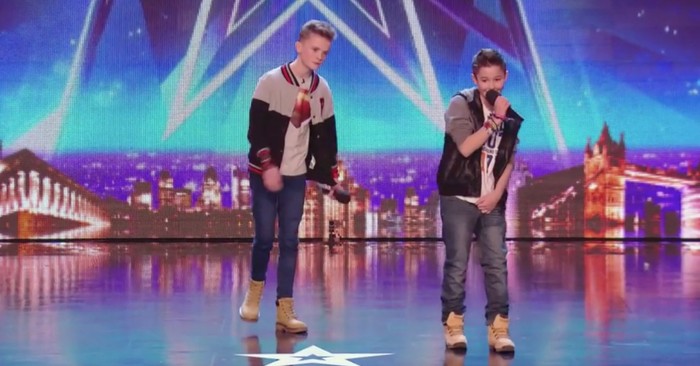 Two talented boys that call themselves Bars & Melody sing an anti-bullying duet on Britain's Got Talent, and Simon gives their performance the golden buzzer!
"The first time we met, we really clicked. It was just an automatic connection," says Charlie, one of the two boys of Bars & Melody.
The young boy who raps in the group shares how he used his experience from being bullied to write the emotional lyrics for his music.
His mother goes on to share how hard it was to see her son struggle in that way. "As a parent, it's one of the hardest things to see your child upset and going through emotional turmoil."
"I think music has made him a lot stronger," shares Charlie. "If it wasn't for his music, he wouldn't be as confident and as cheeky, you know. It just helps him a lot."
During the performance on Britain's Got Talent, one of the boys sings the chorus of the song and the other boy raps the verses.
The audience and judges love their performance so much and gives them a standing ovation! Simon also gives the pair the golden buzzer after hearing the cheers from the audience, and the two boys embrace on the stage while they take in this spectacular moment.
"For two young kids like yourself to come out and sing about something that really affects you, do it in a style that's completely yours, is a really rare thing. That's why you got that golden buzzer today," says one judge to the boys on stage.
"I really, really like you two," says Simon to the boys while they are celebrating their golden buzzer moment.
What a great Britain's Got Talent audition by these talented young boys who had a great message to share with their music!
Source: Godtube
Credit: Britain's Got Talent
Originally published Wednesday, 09 February 2022.