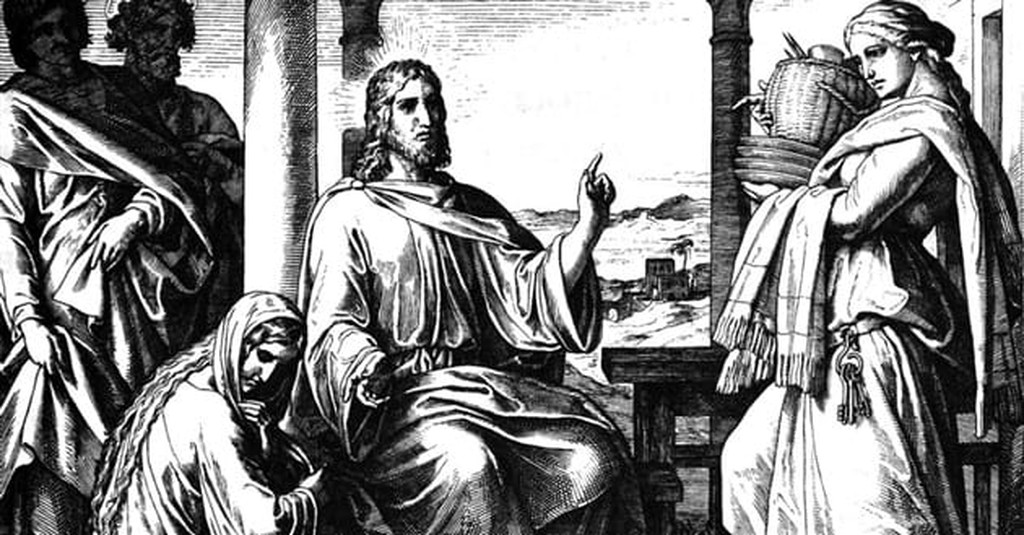 Throughout the journey of Jesus' life on this earth, we see story after story in the Bible of His great care and love for all people.
Yet in Biblical times, it was very common, and expected, for women to be treated as "less than." That's one reason that the miracles of Christ healing women, spending time, reaching out, sharing truth with them is so important, even today. And why it was significant that the first people recorded as praying for and praising Him before He was born, giving financially to His ministry, lingering at the foot of the cross in His final moments, visiting the empty tomb after His death, and being the first to see Him again after the Resurrection were all women. These women followed and loved him, from birth to the cross.
Jesus showed great respect and care for women. He broke the barriers of social expectations. He tore down walls of injustice and prejudice. He came to heal, forgive, and set free. As believers, He commissions us for His service, men and women alike, to share Truth with a broken world.
Here are the women who were influential in Jesus' life, from before his birth to after his death and resurrection.
Image Credit: Thinkstock.com.
Slide 1 of 10
Slide 2 of 10
Slide 3 of 10
Slide 4 of 10
Slide 5 of 10
Slide 6 of 10
Slide 7 of 10
Slide 8 of 10
Slide 9 of 10
Slide 10 of 10