The Top 10 Things Your Husband Needs from You (That You Might Not Realize)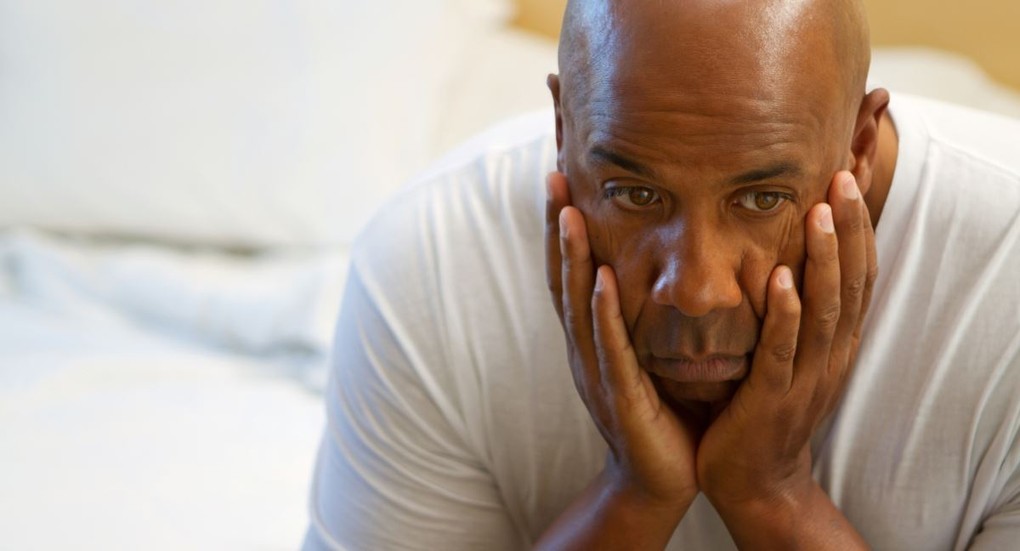 I took an informal survey of a few married men, asking them to share the attributes or characteristics they needed from their spouses, which their spouses may not realize. The top 10 attributes mentioned by the men I surveyed, were:
1. Communication
2. Patience
3. Unconditional/Non-Judgmental Love
4. Sex
5. Encouragement
6. Honesty
7. A Loving Ear
8. Respect
9. Understanding
10.Support
Let's go through each of these in detail to understand more clearly how we can meet our husband's needs, even his unspoken ones.
Photo Credit: Thinkstock/digitalskillet
1. Communication

Slide 1 of 10

Although women are known to be talkative, some women aren't very talkative. Some women are hesitant to communicate with their husbands, choosing instead to hold things in or discuss marital problems with family and friends instead of with their husbands.

As wives, we need to be free to hold frank, open, and honest conversations with our husbands. We need to be careful about discussing personal matters with family and friends. If communication is a problem in your marriage, talk to your husband about it, while remembering, "A soft answer turneth away wrath: but grievous words stir up anger," (Proverbs 15:1).

Photo Credit: Thinkstock

2. Patience

Slide 2 of 10

Patience, or long-suffering, is a fruit of the Spirit and is one God shows toward us. I often find myself feeling impatient with my husband. Sometimes, he doesn't move as quickly as I'd like or in the way that I'd like.

Patience is essential in a marriage because it gives the spouse room to make mistakes and/or decisions, knowing we will still love and support them. Wives who love their husbands will exercise patience, remembering that God is patient with us in all our shortcomings.

Photo Credit: Thinkstock

3. Unconditional/Non-Judgmental Love

Slide 3 of 10

I found this response interesting because the respondent didn't just say, "love," he said unconditional/non-judgmental love. This kind of love is called "agape" in the Greek language and is the kind of love God has toward us. Love is also a fruit of the Spirit (Galatians 5:22).

Moreover, the Bible teaches, "Love is patient, love is kind and is not jealous; love does not brag and is not arrogant, does not act unbecomingly; it does not seek its own, is not provoked, does not take into account a wrong suffered, does not rejoice in unrighteousness, but rejoices with the truth; bears all things, believes all things, hopes all things, endures all things. Love never fails..." (1 Corinthians 13:4-8a).

I believe all wives should strive to show this kind of love to all people, especially to our husbands. God is love (1 John 4:8), and love is the glue that holds marriages together when storms blow against them. How are you doing in the love department?

Photo Credit: Thinkstock

4. Sex/Intimacy

Slide 4 of 10

I expected this entry from the majority of husbands. It seems men need sex more frequently than women. I don't mean to generalize here as I did not survey ALL men and women to come to this conclusion. However, many of the men I spoke with mentioned sex and intimacy.

I understand how difficult having sex can be after working all day, commuting home from work, putting a hot meal on the table, and taking care of all the other tasks wives have on their plates. Yet, we need to make time for intimacy with our husbands.

The Bible admonishes couples to, "Stop depriving one another, except by agreement for a time, so that you may devote yourselves to prayer, and come together again so that Satan will not tempt you because of your lack of self-control," (1 Corinthians 7:5 NASB). Coming together as one during intimacy helps couples draw closer and feel closer to one another.

*Please Note: Both of you should enjoy intimacy in your marriage. If sex doesn't feel intimate to you or if you feel pressured, I encourage you to speak with your husband and a trusted Christian counselor or therapist. 

Photo Credit: Unsplash

5. Encouragement

Slide 5 of 10

Husbands get discouraged and need encouragement just like wives. They need to be encouraged in their Christian walks and their work. They also need to be encouraged to get and stay healthy and fit. Husbands need to be encouraged that they're great husbands and fathers. And if they aren't or if they need help in that area, wives need to encourage them, according to my point above on communication. An encouraging tone is also important. I always say, "It's not what you say. It's how you say it."

Photo Credit: Unsplash

6. Honesty

Slide 6 of 10

Merriam-Webster dictionary defines honesty as "fairness and straightforwardness of conduct; adherence to the facts; sincerity."

As wives and as God's children, we are called to be honest or above reproach in everything we do. The Bible teaches us to, "Abstain from all appearance of evil," (1 Thessalonians 5:22). Therefore, our conduct should be such that pleases God. In pleasing God, we will please our husbands.

Photo Credit: Thinkstock

7. A Loving Ear

Slide 7 of 10

This one ties closely with communication. Christian wives should be "...quick to hear, slow to speak and slow to anger," (James 1:19). A loving ear is one that's attentive and listens to understand and encourage. A loving ear doesn't listen to criticize or judge.

Let's make sure we're listening to our husbands and providing Godly wisdom and counsel in our feedback.

Photo Credit: Thinkstock

8. Respect

Slide 8 of 10

It never ceases to amaze me when I see wives openly disrespect their husbands by cursing at him, raising their voices at him, or ignoring him. Proverbs 21:9 teaches, "It is better to live in a corner of a roof than in a house shared with a contentious woman," (NASB). Proverbs 21:19 reads, "It is better to live in a desert land than with a contentious and vexing woman."

As Christian wives, we are called to respect our husbands (see Ephesians 5:33). We should esteem him (see Philippians 2:3) and encourage him. The husband should find respect and peace in his home instead of contention.

Photo Credit: Unsplash

9. Understanding

Slide 9 of 10

No one wants a relationship full of friction and contention where they're competitors instead of partners. And yet, that's how some men feel in their marriages.

Instead of offering that type of environment, husbands and wives can foster unity in their marriages through understanding. Merriam-Webster Dictionary defines understanding, in part, as "a mental grasp; a friendly or harmonious relationship." These definitions are interesting because having a mental grasp of our spouse and what he's experiencing will help us develop friendly and harmonious relationships with them.

Our husbands want us to understand them, to have a "mental grasp" of what they're enduring. Having a mental grasp allows us to have compassion for them, deepening our marriages and leading to friendly and harmonious marriages.

Photo Credit: Thinkstock/jacoblund

10. Support

Slide 10 of 10

God didn't create man to navigate this world alone. He created man and woman to work together. In Genesis 2:18, God said, "...it is not good for the man to be alone; I will make him a helper suitable for him," (NASB). The word translated "helper" is a Hebrew word that means "aid" or "help." As we discuss the attributes husbands needs from their wives, we are reminded that God created Eve to be a "helper." Helper doesn't mean slave. Helper is one who aids in various forms.

As a matter of fact, that same Hebrew word, "ezer," is used in reference to God in many scriptures (see Psalm 33:20 and Psalm 70:5 for examples). Communication, patience, love, listening, understanding, respect, and all the other attributes I listed in this article ensures the wife provides the husband with the "ezer" he needs.

Christian marriages are under attack. Satan is doing everything he can to destroy marriages. As wives, we can't force our husbands to obey Scripture, nor can we make them better husbands. However, God can do a mighty work in our husbands, our marriages, and ourselves when we entrust them to Him.

Don't give up on your marriage. Don't throw in the towel. In other words, don't "...lose heart in doing good, for in due time we will reap if we do not grow weary. So then, while we have the opportunity, let us do good to all people, and especially to those who are of the household of faith," (Galatians 6:9-10, NASB).

Photo Credit: Thinkstock/monkeybusinessimages