How to Heal From the Pain Your Parents Caused You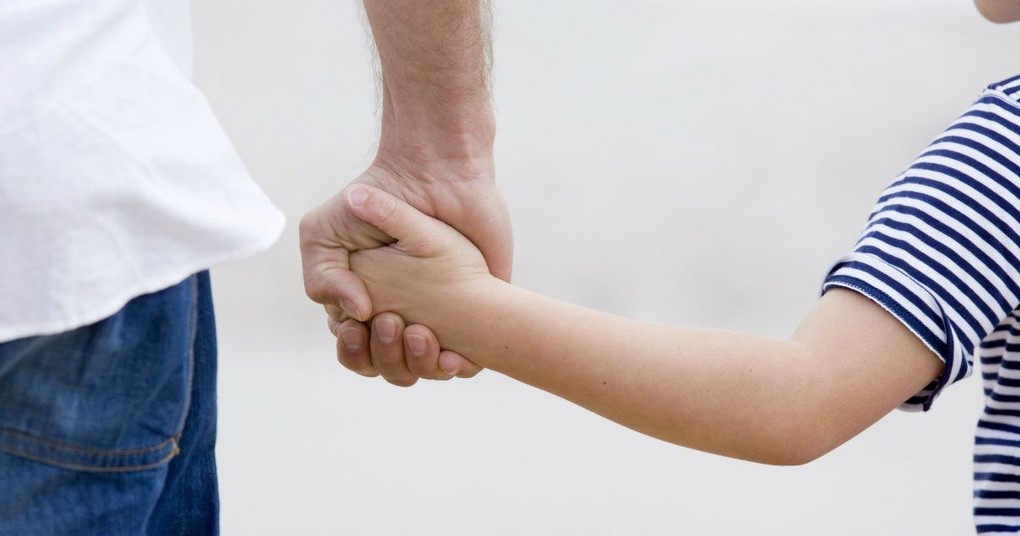 The early spring air was brisk that afternoon. My blue and white calico skirt flapped in the wind. All the fourth-grade classes had worked hard to master our square-dance number. Earlier that morning, I reminded my mother about my performance. We organized ourselves into eight groups. Soon, the audience trickled in and rows of chairs began to fill with parents and loved ones. I worried when I couldn't find my mom's face in the audience. As my teacher cued the performers, the joy of learning to square-dance was replaced with the pain and rejection. I was the daughter of a 'no-show' parent.
Tattered pages of pain are part of everyone's life story. Old memories. Flippant words. Indifference. Healing from the pain our parents have caused us is no easy feat.
In Forgiving As We've Been Forgiven, L. Gregory Jones tells us, "Bitterness and brokenness are real in every congregation, family, and community--because every one of us is broken." If we can view our parents from this outlook, we can learn the power of reconciliation. We can begin to heal from old wounds our parents inflicted.
1. Parenting Style May Affect Your Level of Inner-Pain

Slide 1 of 5

How your parents raised you may have impacted the level of pain you experienced. Perhaps a strict parents caused you to struggle with fear or stress. Any wrong move meant you'd be punished or even beaten. The uninvolved parent may have led you to feel neglected. You felt ignored, even invisible. If your parents were too permissive, you got away with almost anything. Guidelines weren't established. You wonder if they ever really love you.

Yet, old pain or new resentment can serve as a needed catalyst to create a healthier, emotional outlooks. Why? Because the Holy Spirit slowly nudges us to have important conversations with our Moms or Fathers. God does lead us to healing.

2. "Be The Change You Want To See"

Slide 2 of 5

They say children repeat what's been modeled. As Christians, we are to end old behaviors and actions and be renewed in our spirit, in our minds, and through our actions. We are to "put on the new self, which in the likeness of God has been created in righteousness and holiness of the truth," (Ephesians 4:24).

We can unknowingly parent our own children the way we were raised. It's essential you're aware of your own parenting style, because you may unintentionally begin to parent in ways your parents raised you. Some churches offer mentoring programs for mothers. Check out MOPS: Mothers of Preschoolers

Your parents may notice how well you interact with your own children. So love your children well. You may be the very example your parents need to see and your actions may soften your parents' heart. Our parents need patience and grace. Time itself can heal old wounds.

3. Be A True Reconciler

Slide 3 of 5

The hurt or offended doesn't always want to be the person who moves towards reconciliation first. But haven't we been on both ends ourselves? We've given pain to others and we've been at the receiving end. Pain really is the great equalizer of us all.

Yet Christ modeled actions to follow to re-establish right relationship: "All this is from God, who through Christ reconciled us to himself and gave us the ministry of reconciliation; that is, in Christ God was reconciling the world to himself, not counting their trespasses against them, and entrusting to us the message of reconciliation, (2 Corinthians 5:18-19)." 

4. Find Grace-Filled Ways of Healing

Slide 4 of 5

- Accept the past and grace your parents from past offense.
- Explain what hurt them to initiate a dialogue with the offender.
- Surrender your parents to God when they continue to cause pain.
- Set loving limits when parents refuse to change or accept fault.

Popular Christian psychologists Henry Cloud and John Townsend provide this insight, "Nothing clarifies boundaries more than forgiveness...when you refuse to forgive someone, you still want something from that person, and even if it is revenge that you want, it keeps you tied to him forever. (Boundaries, 2002, pg.140). 

5. Decide to Relinquish Your Hurts to God

Slide 5 of 5

The devil revels in hardened hearts. But God delights in healed and whole relationships. It won't be easy, but in time, we can move on from old hurts or recent family upsets. Will you decide to relinquish old pain for the healing power of reconciliation? May you be graced by God in order to heal and surrender marred memories for resilient hope, friend.

Noteworthy Books

Gentle Discipline: Using Emotional Connection-Not Punishment-to Raise Confident, Capable Kids. Sarah Ockwell-Smith, 2017.

How Can I Possibly Forgive? Rescuing Your Heart from Resentment and Regret. Sara Horn. Harvest House Publishers, 2014.

Forgiving as We've Been Forgiven: Community Practices for Making Peace. L Gregory Jones & Célistin Musekura. InterVarsity Press, 2010.

Boundaries: When To Say Yes. How to Say No to Take Control of Your Life. Dr. Henry Cloud & Dr. John Townsend. Zondervan, 2002. 

---

Jessica Galán encourages her readers to embrace malleability in the midst of life's difficult moments. She spends her day teaching amazing students from diverse backgrounds in Fairfield County, Connecticut. She's wife to a super-creative man and the proud mother of three resilient young women. She's served as a writing facilitator for Lysa TerKeurst through COMPEL Training. She enjoys daily cups of steaming hot café con leche and breaks out in sporadic salsa dancing when no one's looking. You'll find her stories at jessicagalan.net. Connect with her here: Twitter || Instagram ||Facebook