7 Things to Do When You Are Bored with Your Faith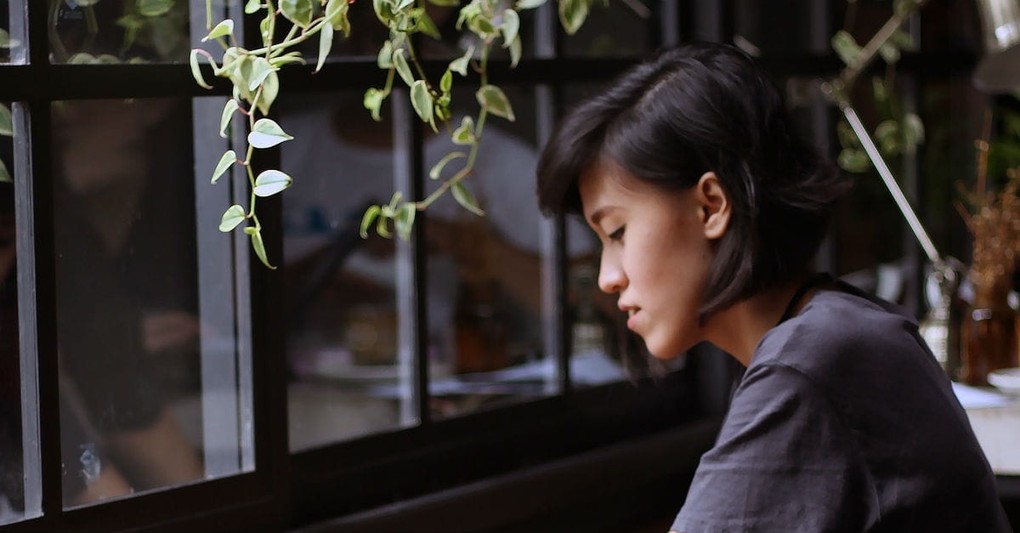 Sitting down for a moment of quiet with the Lord, I positioned myself to hear from Him. I opened my Bible to the designated chapter in my reading plan and closed my eyes. I sat in the silent room and listened to the sound of my breath. I was doing everything I had been taught to do to meet with God. But that day I realized something: it had been a long time since I had heard from God. I was doing all the right things—I read my Bible everyday, blurted out my prayer requests to God often and thought of Him often throughout the day.
But my relationship with God had grown stale. And it had been this way for quite some time. I couldn't pinpoint exactly when it had gone awry; it just had. I felt, in a word, stuck, and I didn't know how to get out of my spiritual rut.
Have you ever been in this place where you are doing all the right things in your Christian walk, but just not feeling or hearing his presence? Here are seven things I have done to rekindle my walk with God:
Photo Credit: Unsplash/Verena Yunita Yapi
1. Shuffle your spiritual disciplines.

Slide 1 of 9

Praying and reading my Bible are necessities for the Christian life, but sometimes I found I was just going through the motions. I was reading without applying and talking without hearing what the Lord had to say. I did it to check it off my "spiritual to do list," but I wasn't growing because of them. My spiritual routine needed a change. So I fasted, and every time I felt a pang of hunger, I clung to God and asked for his help. I fasted from media and TV so I could completely focus on Him. I journaled my feelings and counted my blessings by writing down everything the Lord had done over the past year. My attitude changed almost instantly! Once my attitude became more positive, I was able to pick up my Bible and heard from God again. Once I stopped demanding what I wanted, I was able to hear (and be obedient to) what He wanted. 

Photo Credit: Unsplash

2. Find a spiritual mentor.

Slide 2 of 9

Alcoholics Anonymous succeeds because all recovering addicts have a sponsor—someone who has been through the program and succeeded in their sobriety for a long time. The Christian life is similar. Partnering with someone who has walked around the spiritual block for a long time is essential in every Christian's life. Yet so often mentoring is a discipline not fostered within the Christian community.

Photo Credit: Thinkstock

"We all should be teaching people younger in the faith what a righteous life looks like."

Slide 3 of 9

Yet, Titus 2:3-5 is clear: "Likewise, teach the older women to be reverent in the way they live, not to be slanderers or addicted to much wine, but to teach what is good. Then they can urge the younger women to love their husbands and children, to be self-controlled and pure, to be busy at home, to be kind, and to be subject to their husbands, so that no one will malign the word of God."

We all should be teaching people younger in the faith what a righteous life looks like. This doesn't mean the mentors are perfect; it only means they are willing to guide and direct apprentices from not making the same mistakes they made. 

Photo Credit: Unsplash/Devin Avery

3. Lean on God's promises.

Slide 4 of 9

God's words given to us in the Bible are used to correct, challenge, and comfort us in times of trouble. Proverbs 3:5-6 is a great verse to live by: "Trust in the LORD with all your heart and lean not on your own understanding; in all your ways submit to him, and he will make your paths straight." 

Although not easy, learning to trust God and giving your cares and worries to Him is the best way to rekindle your relationship with God. When I am weighed down by taking on burdens that were never mine to bear, how can I hear from God when He speaks? Jesus said, "my yoke is easy and my burden is light," (Matthew 11:30). God wants us to live life in freedom—freedom from fear, burdens, and sin. He wants us to live like paradise here on earth. So, why don't we? Freedom is possible! Submit your life to God. Put everything in his hands. Act like a child who trusts her Father will take care of everything. You may find yourself more free moving forward.

Photo Credit: Unsplash

4. Adjust your expectations.

Slide 5 of 9

Often I come to God with my own agenda of what I want to see out of our time together. I would often leave frustrated because I didn't receive what I wanted: an answer to my prayers, a blessing, or a new revelation. But more than anything God just wants to be with me in fellowship with no expectations. I stopped pushing my agenda and started asking him for His. Soon my frustration ended because I stopped expecting things from God and received the sense of peace I was looking for. Then I was able to enjoy just being with Him. 

Photo Credit: Unsplash/Dan Chung

5. Simplify your life.

Slide 6 of 9

Have you ever gone away to spend time with God? With the burdens of life weighing heavily on me, it was easy to push God out of my life. Instead of letting the busyness of life distract me from a vibrant spiritual life, I simplified it. I made financial sacrifices so I didn't have to work so much, cut down on my kids' after school activities, and spent more time just doing nothing. I found I wasn't so stressed and susceptible to Satan's schemes to get me to worry about my life. It was a big turn around in perspective but once I viewed my world differently, I stopped laying down my burdens and putting on the mind of Christ. 

Photo Credit: Unsplash

6. Take a spiritual retreat.

Slide 7 of 9

If you have the time and finances to go away for a weekend, do it. We all need a break from time to time. Rent a hotel room or stay at a convent if you can. Take a vow of silence for the weekend. Do nothing but listen to nature and the world around you. Unplug from devices, eat healthy food, and get lots of rest. During the day, read the Word, pray by listening and praising him for all He has done. This will help you reprioritize your life and realize you have more time than you think and less obligations that you realize.

Photo Credit: Unsplash

 

7. Analyze your spiritual health.

Slide 8 of 9

Everyone needs a regular spiritual check-up. Just like your physical body needs to be analyzed to make sure it doesn't show signs of serious illness, your soul needs to be checked to make sure no sin is present that will eventually give way to serious stagnation in your growth. Ask yourself the following questions:

Do I harbor unforgiveness towards anyone?
Am I allowing fear to rule my life?
Do I have old wounds from past hurts that I am using to hurt other people?
Are there lies that Satan has told me that I believe and am allowing to skew my view of life?

Ask God to reveal anything that is hindering you from moving forward. It's refreshing for your soul and a great way to clean yourself from the inside out. 

Photo Credit: Unsplash

"It can be uncomfortable and scary, but it is only for a season."

Slide 9 of 9

We all get spiritually stuck every now and then. It can be uncomfortable and scary, but it is only for a season. Take a step back from your current circumstances and take a hard look at where you are as well as where you want to be. You don't have to stay stuck; you only need to find the right tools to get you out of your spiritual rut. Once you use the right tools, you'll find your spiritual life takes on a new vibrancy you didn't know existed. 

Michelle S. Lazurek is an award-winning author, speaker, pastor's wife, and mother. Winner of the Golden Scroll Children's Book of the Year, the Enduring Light Silver Medal and the Maxwell Award, she is a member of the Christian Author's Network and the Advanced Writers and Speakers Association. She is also an associate literary agent with Wordwise Media Services. For more information, please visit her website at michellelazurek.com.

Photo Credit: Pexels