How to Fight Sin in Our Lives: 5 Powerful Weapons God Gives Us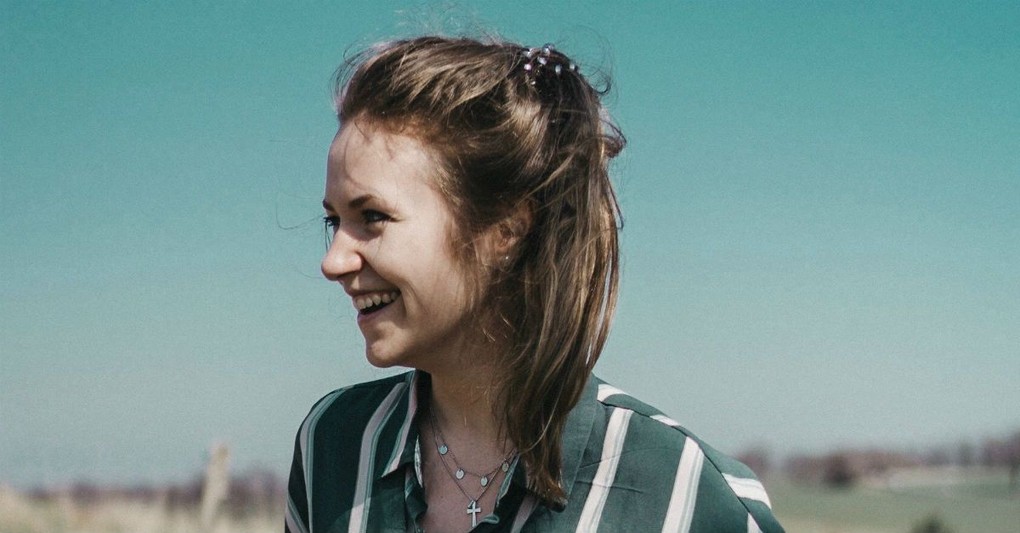 A few years ago, I realized I could not access my blog via the Internet. After much investigating I discovered my website had been hacked. Someone gained access to the files on my site and planted corrupt files in with the good files causing my site to crash.
As my husband helped to correct the problem, he asked me what type of security I purchased for the site. I said I did not buy any extra protection for the site. He then told me what I now know to be very true today: always invest in security.
I've also found this to be true in our spiritual lives. With temptation lurking just as fervent as a hacker and sin rampant as a virus, we as believers must be on guard to fight sin in our lives.
Photo Credit: Unsplash/Nicolas Schebitz
We are vigilant without fear.

Slide 1 of 10

Satan is like a hacker who wants to destroy our lives with the virus of sin. We are warned of this:

"Stay alert! Watch out for your great enemy, the devil. He prowls around like a roaring lion, looking for someone to devour. Stand firm against him, and be strong in your faith. Remember that your family of believers all over the world is going through the same kind of suffering you are." 1 Peter‬ ‭5:8-9‬ ‭NLT‬‬‬‬‬‬.

This warning is not to cause fear. Remember God has not given us a spirit of fear.

"For God has not given us a spirit of fear and timidity, but of power, love, and self-discipline." 2 Timothy‬ ‭1:7‬ ‭NLT‬‬‬‬‬‬‬‬‬‬.

Photo Credit: Unsplash/Jimmy Chang

We are fully equipped for combat.

Slide 2 of 10

Do you know what God has given us? He has equipped us with every spiritual weapon to combat sin and the attacks of the enemy to live victorious lives.

"His divine power has granted to us all things that pertain to life and godliness, through the knowledge of him who called us to his own glory and excellence, by which he has granted to us his precious and very great promises, so that through them you may become partakers of the divine nature, having escaped from the corruption that is in the world because of sinful desire." 2 Peter‬ ‭1:3-4‬ ‭ESV‬‬‬‬‬‬‬‬‬‬.

As a believer, you are not empty-handed. If you're struggling in your fight, I encourage you to pick up your weapons. Here are five weapons every believer has to fight with:

Photo Credit: Unsplash/Vidar Nordli Mathisen

1. The Holy Spirit

Slide 3 of 10

Early in my walk with God, I was very unfamiliar with the Holy Spirit and His role in our lives as believers. He seemed so mysterious and beyond my grasp. However, as I grew more in my relationship with God and read more of His Word to learn about the Holy Spirit, I realized what great power God has given us through the Holy Spirit.

The Holy Spirit gives us wisdom where we lack understanding so we are not misled or deceived.

"When the Spirit of truth comes, he will guide you into all the truth, for he will not speak on his own authority, but whatever he hears he will speak, and he will declare to you the things that are to come." John 16:13 ESV.

The Holy Spirit provides the comfort of His presence so we don't have to seek satisfaction where we shouldn't.

"And hope does not put us to shame, because God's love has been poured into our hearts through the Holy Spirit who has been given to us." Romans 5:5 ESV.

Photo Credit: Unsplash/Joanna Nix

"The most powerful weapon you have is the Holy Spirit."

Slide 4 of 10

And most of all, the Holy Spirit grants us the power to do things we could not do in the flesh, like avoiding sin and living holy lives.

"But you will receive power when the Holy Spirit has come upon you, and you will be my witnesses in Jerusalem and in all Judea and Samaria, and to the end of the earth." Acts 1:8 ESV.

"May the God of hope fill you with all joy and peace in believing, so that by the power of the Holy Spirit you may abound in hope." Romans 15:13 ESV

The most powerful weapon you have is the Holy Spirit. This is not just God's power dwelling WITH us; this is God's power dwelling IN us. This is huge!

So how do we access the power of the Holy Spirit? We simply ask for it. Luke 11:13 tells us:

"If you then, who are evil, know how to give good gifts to your children, how much more will the heavenly Father give the Holy Spirit to those who ask him!" Luke‬ ‭11:13‬ ‭ESV‬‬‬‬‬‬.

Photo Credit: Unsplash/Ben White

2. The Example of Jesus

Slide 5 of 10

The next weapon we have against sin is the example of Jesus. He humbled himself and came to earth in human form to show us how we should live. I know you're thinking: "How can I follow Jesus' example, He is God?"

It is true that Jesus is God, but He is also man. He faced the same temptation we do, and throughout the gospels, He shows us how to live a godly life, not just in word but more importantly in action. As we follow Him, He leads us away from sin and closer to the Father.

"For we do not have a high priest who is unable to sympathize with our weaknesses, but one who in every respect has been tempted as we are, yet without sin. Let us then with confidence draw near to the throne of grace, that we may receive mercy and find grace to help in time of need." Hebrews‬ ‭4:15-16‬ ‭ESV‬‬‬‬‬‬.

Photo Credit: Unsplash/Annie Spratt

3. God's Word

Slide 6 of 10

Another weapon we have is the Word of God.

"All Scripture is breathed out by God and profitable for teaching, for reproof, for correction, and for training in righteousness, that the man of God may be competent, equipped for every good work." 2 Timothy 3:16-17

We see this clearly as Satan tempts Jesus in Luke 4. For each temptation the enemy uses to try to trick Jesus into sin, Jesus combats it with the Word of God. The enemy will use lies to trick, distract, and pressure us to sin. Jesus tells us Satan is the father of lies and it is his greatest attack on our lives.

"When he lies, he speaks out of his own character, for he is a liar and the father of lies." John 8:44

The enemy may be good with lying and deception, but a lie can never stand against the truth. And God's Word is truth.

Photo Credit: Unsplash/James Coleman

"Just like a sword during battle, God's Word should be close at all times so we may always be ready."

Slide 7 of 10

This is why God tells us to keep His Word in our hearts, on our minds, and to pass it down to our children. His Word is true power, which is why it is also listed as part of the Armor of God:

"Take the helmet of salvation and the sword of the Spirit, which is the word of God." Ephesians 6:17.

Just like a sword during battle, God's Word should be close at all times so we may always be ready.

"Let the word of Christ dwell in you richly, teaching and admonishing one another in all wisdom, singing psalms and hymns and spiritual songs, with thankfulness in your hearts to God." Colossians 3:16 ESV.

So how can we use the weapon of God's Word? We do what it says. God's Word is no good to us if we only read it. However, when we take the Word to heart, study it, and do what it says, we are truly empowered.

"But be doers of the word, and not hearers only, deceiving yourselves." James 1:22 ESV.

Photo Credit: Unsplash/John Mark Smith

4. The Church

Slide 8 of 10

One of the most overlooked weapons we have to fight sin is the Church. Not the building you go to on Sunday mornings, but the believers that make up the Body of Christ – our brothers and sister in the faith. God has given us each other to help one another and keep each other accountable.

The Bible has a lot to say on this:

"Iron sharpens iron, and one man sharpens another." Proverbs 27:17.

"Share each other's burdens, and in this way obey the law of Christ." Galatians 6:2 NLT.

"Therefore, confess your sins to one another and pray for one another, that you may be healed. The prayer of a righteous person has great power as it is working." James 5:16 ESV.

Photo Credit: Unsplash/Vince Fleming

"Jesus has established His Church, and it will be victorious."

Slide 9 of 10

The enemy would love for us to fight in isolation, leaving behind the powerful weapon of fellowship with other believers. This leaves us more vulnerable as we overlook the truth that there is strength in numbers.

"If a house is divided against itself, that house cannot stand." Mark 3:25 NIV.

Jesus has established His Church, and it will be victorious. Your strength is the fact that you are not merely a part of the Church, you ARE the Church.

"And I tell you, you are Peter, and on this rock I will build my church, and the gates of hell shall not prevail against it." Matthew 16:18 ESV.

Photo Credit: Unsplash

5. Faith

Slide 10 of 10

When our faith is in God, anything is possible. Our greatest temptation, however, is to place our faith in ourselves, other people, and our circumstances. When we do this, we sin. The root of sin is choosing not to place our faith in God.

"In all circumstances take up the shield of faith, with which you can extinguish all the flaming darts of the evil one." Ephesians 6:16 ESV.

The enemy can't break through faith. He must sneak his way through doubt, insecurity, and fear. So when we choose to believe that God is who He says He is and will do what He says He will do, we are putting up one of our greatest forms of protection against temptation and sin.

Fighting sin and temptation can be daunting, and it may seem easier just to give in. Let me encourage you not to give in to sin. Jesus came so that we might be free from sin, and He has equipped us to do just that.

Christina Patterson is a wife and stay-at-home mom with a passion to encourage women in the love of Jesus Christ and the truth of God's Word. When she is not folding laundry or playing blocks you will find her with her head deep in her Bible or a commentary. She holds her masters in Theology from Liberty University and is the founder of Beloved Women, a non-profit providing resources and community for women to truly know who they are in Christ: His Beloved. She blogs at belovedwomen.org.

Photo Credit: Unsplash