7 Steps to Take When You Feel Spiritually Dry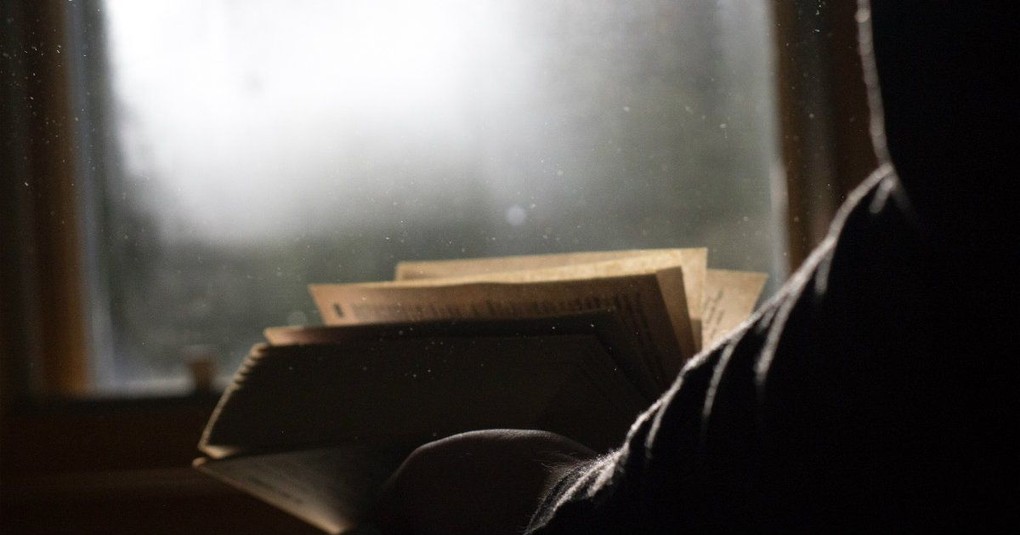 They called it the "Dust Bowl."
It stretched over 100 million acres, and affected tens of thousands of Americans. The 1930's brought more than a worldwide depression – it brought multiple waves of crippling drought to the heartland of America's bread basket. Without moisture, the dirt simply started to blow away in "black blizzards."
Do you ever feel that way? Like you're so spiritually parched, so dry, you could just blow away in "black blizzard" of your own? Let's get honest here. I have.
Dry seasons happen. And, although it can feel like it, a dry season doesn't mean you're a bad Christian. Quite the opposite, actually. It makes you a normal Christian.
When your prayers feel like ping pong balls bouncing off the ceiling of heaven, and your Bible time is as refreshing as a drink of hot desert sand, don't despair. You really are normal.
There's a few things to remember, before we talk about how to get through your own personal "dust bowl."
Image Credit: Unsplash.com
Dry seasons have a purpose.

Slide 1 of 9

More than anything else, a drought makes you dig deeper into your relationship with God.  It is often a precursor to big growth.

Also, the desert has a way of pinpointing things we otherwise miss.  Bitterness, hurts, wrong priorities…God can use the loneliness of dry times to surface issues that He wants to free us from.

Dry season have a beginning and an end.

It will not last forever. Promise. Although it might feel as unending as the Sahara, your desert experience is only going to last for a very specific, finite length of time. As we already discussed, God uses these experiences in our lives for a purpose, and when that purpose is accomplished, we will find ourselves on the other side. What seems interminable now will someday be nothing more than a punctuation mark (or maybe a short paragraph) in your story.

 Image Credit: Thinkstock.com

Dry seasons happen to everyone.

Slide 2 of 9

When you're in the middle of a drought in your walk with God, it can feel utterly isolating. Whether you're a new Christian or an old one, times like these can tip you off balance and take you by total surprise. Shame is quick to jump in, accusing you of being the only one to struggle, to wrestle, to feel…nothing.

The simple fact is, every Christian goes through at least one dry season. And, although God is quiet, it doesn't mean He's not there (He is) or that He's not working (He is.)

So, let's get practical, fellow desert travellers. Here's 7 simple steps to take when your relationship with God feels dry-as-dust.

 Image Credit: Thinkstock.com

1. Get honest with God.

Slide 3 of 9

Tell Him exactly how you're struggling. Chances are, there's some utterly unhelpful doubt niggling in the back of your mind that makes you wonder, "What did I do that made God wash His hands of me? Why doesn't He want to talk to me anymore?" It doesn't matter if you feel like you got in this quiet season by accident or through some fault of your own, it's important to remember that God isn't mad at you. Repent of anything you need to, but then move on. It's easy to get ashamed of feeling far away from God, but the truth is: He already knows, and He already wants to help you. He wants to use this time in a special way in your life. Keep the lines of communication open. (A journal is a great way to do this.)

 Image Credit: Unsplash.com

2. Get honest with a few trusted friends (and surround yourself with Godly people).

Slide 4 of 9

You might be surprised by how many others have had similar experiences. Not only will a few close friends be able to encourage you or give you some fresh ideas, they will also provide accountability. Discouragement is common in the desert, and having someone check in with you regularly will help keep you moving in the right direction.

 Image Credit: Thinkstock.com

3. Remember that feelings are only a part of any relationship

Slide 5 of 9

It's no different when it comes to your relationship with God. Your feelings, while important, are only part of the picture. When you're not feeling it, don't forget that not only have you made a commitment to God – He's made a commitment to you! And although your feelings indicate otherwise, He's not going to break His word. He is truly faithful, and He will bring you through any desert. This time is not wasted, and He will use it for some good purpose in your life!

 Image Credit: Unsplash.com

4. Dig deep into God's Word.

Slide 6 of 9

When you're in the middle of a dry spell, opening your Bible might seem like a waste of time. In fact, it's exactly what you need, whether it feels like it makes a difference or not. Here's a few things that might help: 1) Enlist accountability. Ask someone to check in on you regularly to make sure you're faithful in your daily devotions. 2) Join a Bible study, or start one that challenges and intrigues you. There are so many wonderful studies available – online, with a small group, or individually. (A few of my favorite Bible study authors are Beth Moore, Priscilla Shirer, and Kelly Minter.) 3) Refresh regularly. A few little bits of encouragement throughout your day can add up to making a big difference. You could spend some time in the morning with your Bible study, read an encouraging devotion or blog post on lunch break, and wrap your day up with a few more moments of Bible study. Figure out what works for you.

 Image Credit: Thinkstock.com

6. Memorize Scripture

Slide 8 of 9

Memorize Scripture that speaks to your season of struggle. Here's one to start with: "The righteous cry out, and the Lordhears them; he delivers them from all their troubles. The Lordis close to the brokenhearted and saves those who are crushed in spirit. The righteous person may have many troubles, but the Lorddelivers him from them all." (Psalm 34:17-19) 

 Image Credit: Thinkstock.com

7. Speak truth over yourself.

Slide 9 of 9

Similar to memorization, reminding yourself of the truth is crucial to changing faulty thinking patterns. When you're tempted to despair that God has left you for good, remind yourself instead that God will never leave you (Isaiah 42:16). When you feel like God's love for you is gone and over, remind yourself that nothing can separate you from His love (Romans 8:38-39). Identify what you're wrestling with, and work on replacing lies with truth.

There have been multiple "dry seasons" in my 26 year walk with God – some long, some short. I can tell you, though, that they have always had a purpose, they have always come to an end, and I am utterly convinced that they happen to every believer at some point or another.

So, if you're in the Dust Bowl, too…hang in there. Rain's in the forecast.

Grace, peace, and we're in this together,

Kelly

-----

Kelly Canfield is a stay at home wife, homeschooling mom, and recovering perfectionist. She is a passionate Jesus-lover, married to her best friend and hero, Joe.  Together they are raising 3 lively children (ages 6, 4, and 2). She enjoys strong coffee, great books, and quiet time (a rare commodity.) At nap time you can find her over at www.searchingformyeden.com, where she blogs about the trials and triumphs of marriage, motherhood, and following Jesus. Her first eBook, Tired: Living Fully Engaged Through The Weary Season is coming out soon.

 Image Credit: Thinkstock.com