3 Big Reasons Not to Leave Your Church (Even If You Really Want To)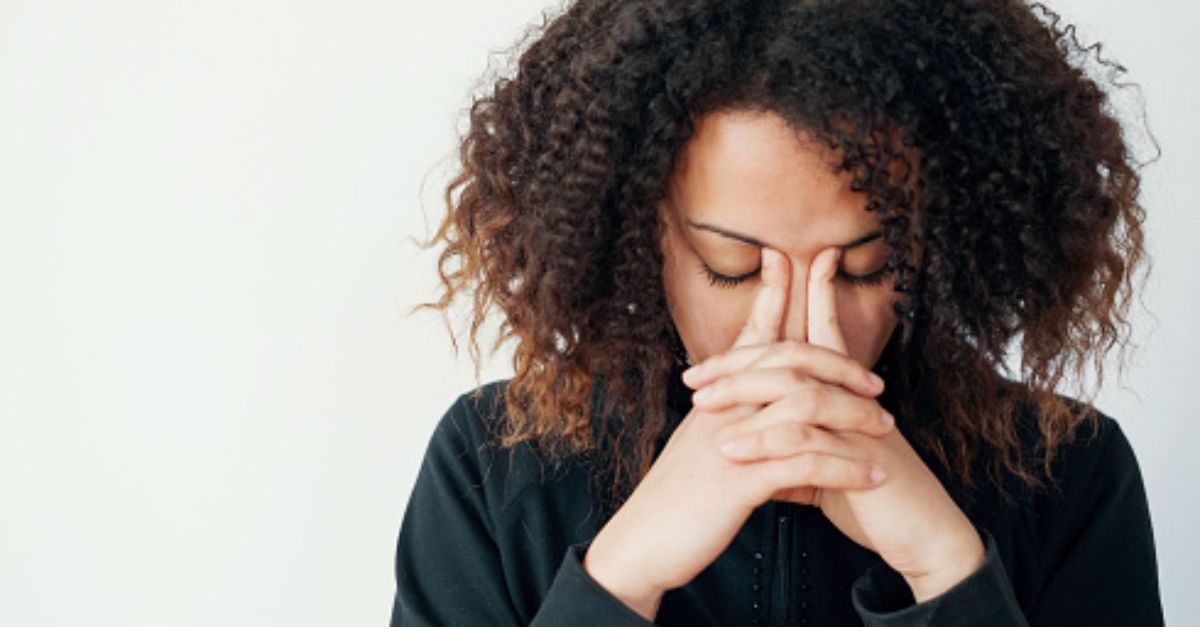 God places us purposefully. Sometimes, He calls us to make big moves for Him. I'm often inspired by those who are willing to pack up their lives and relocate to other states and countries out of obedience to God. So much so, at times I want that to be my story! I want to go! "I'm ready, God," I pray. "Send me!!!" However, God's plan isn't always to move our physical location. He can make big moves in our lives, right where He has placed us.
Before we decide to uproot from our church families, it's important to make sure that it's God's plan, not our agenda. Are we comparing the productivity of our journey with Christ to another's? Or, are we seeking refuge from conflict, discomfort, or an undue circumstance we'd like to avoid? If those reasons are at the top of the list for leaving, sit down and hand over the decision to go to God.
Photo Credit: Thinkstock/tommaso79
1. The people God has given you.

Slide 1 of 8

"Make me to know your ways, O LORD; teach me your paths." (Psalm 25:4)

A church family is put together by divine hands for divine purposes. But so often we seek out what church can do for us. We have qualifications of a church body that we feel comfortable amidst or welcome around. If we're not careful, the temptation of our flesh will have us searching for people that are most like us in many ways. But, I believe God calls us to be a church body of diversity, sharpening and teaching one another by the way He places us perfectly around each other.

Photo Credit: Thinkstock/monkeybusinessimages

"...God called us to rally around her..."

Slide 2 of 8

"Greater love has no one than this, that someone lay down his life for his friends." (John 15:13)

A young woman joined our Monday morning Bible study to be known and loved beyond the trying circumstances she had lived through. For years now I have faithfully opened my door on Monday mornings, sometimes unsure if more than one or two will walk through the door. As we recently mourned the loss of this young friend, I was given a brief reminder of why God has placed me in this church family. We stood in a row, mourning together, touched by our friend's life and forever changed by the way God called us to rally around her in what we had no idea would be her last days on this earth.

Faithfully amplifying God's voice above all others (even my own screams of doubt and discomfort) blessed my life with a friend I never would have crossed paths with otherwise.

It's just one story. When we walk through life with an outward perspective, those He puts in our paths to love become extensions of His story on this earth.

Photo Credit: Pexels
 

2. The place God has set you.

Slide 3 of 8

"And who knows but that you have come to your royal position for such a time as this?" (Esther 4:14)

Born and raised in the Midwestern United States, where everything is already brown, dead, and frozen this time of year, I have always dreamed of moving South. Some of us are purposed to pack up our lives and physically relocate for God. But for many like myself, we have already been placed to make an impact. Comparison and unrealistic expectations can sometimes steal the joy waiting to walk in our front door.

Photo Credit: Unsplash/Yu Fu

"...we can begin to follow God passionately wherever we are."

Slide 4 of 8

We'll never know the journey God has planned for our lives until we are brave enough and still enough to do what He has called us to do right where we are. Who knows where our faithful steps will take us, but we can begin to follow God passionately wherever we are.

A wonderful friend of mine passed on sage wisdom to apply to my restless spirit: Just do the next thing. Or, if we can't discern yet what that next thing is, just keep doing the last thing we remember God assigning to us.

Photo Credit: Thinkstock/enrouteksm

"God is faithful to provide us with work to do."

Slide 5 of 8

"And my God will supply every need of yours according to his riches in glory in Christ Jesus." (Philippians 4:19)

God is faithful to provide us with work to do. We are made to give of ourselves, to be living extensions of God's love for us. "Every need of yours," I believe, encompasses the need to walk in the purpose of service God has designed for us.

At times when I am restless to accomplish great things for God, He is faithful to remind me that most days the most powerful impact I am making is through motherhood. When I calmed my heart's inclinations to tune into His, it led me to volunteer in the children's ministry at my church. They have become an extension of family, and it has blessed my life to love and share the knowledge Christ has given me with those kids. And it was especially wonderful to serve alongside my daughters, who asked me to volunteer.

Photo Credit: Thinkstock/Sasiistock

3. The purpose God has given you.

Slide 6 of 8

"For I know the plans I have for you, declares the LORD, plans for welfare and not for evil, to give you a future and a hope." (Jeremiah 29:11)

Complacency can threaten to steal our joy. There are some days when we don't like the people that God has placed around us to do life or ministry with. We disagree and get annoyed with each other. Christians are not immune to irreconcilable differences.

The place we live in can seem suffocating and stale, especially for my fellow Midwesterners who look at a gray sky for so many consecutive days that we forget how blue it can be.

But the purpose God has pressed upon our hearts will come to fruition, regardless of placement and people, if we continue to pursue Him above all else.

Photo Credit: Thinkstock

"A simple act of faith to keep opening the door has enriched my life..."

Slide 7 of 8

"And we know that for those who love God all things work together for good, for those who are called according to his purpose." (Romans 8:28)

Could there be someone about to walk through your front door for Bible Study and mark your life forever, like what happened to me? A simple act of faith to keep opening the door has enriched my life with the most beautiful friends beyond what I could have prayed for.

Or, have your kids asked you to help serve in the kid's ministry, like mine? I simply opened my door and said "yes" to my daughter. God took it from there, giving me one step after the next to work at.

Photo Credit: Thinkstockmonkeybusinessimages

"We are the church."

Slide 8 of 8

I promise, there is most likely a reason you are seated in the body of believers that you rub elbows with every Sunday. But we may never know what that is if we are looking for reasons to leave instead of listening for God's next instruction.

The church doesn't close after Sunday service. We are the church. The living reminders of His love on this earth.

I believe God places us purposefully. Not to say that the call to physically move may never arise in our hearts. It certainly may. But before you leave your church, ask yourself what He has asked you to do right where you are.

Meg writes about everyday life within the love of Christ on her blog, https://sunnyand80.org.She is a stay-at-home mom, freelance writer, blogger, and author of, "Friends with Everyone …Friendship Within the Love of Christ." She resides in Northern Ohio with her husband of eleven years, two daughters, and their Golden-doodle.

Photo Credit: Thinkstock/digitalskillet