10 Ways to Honor Your Mom Today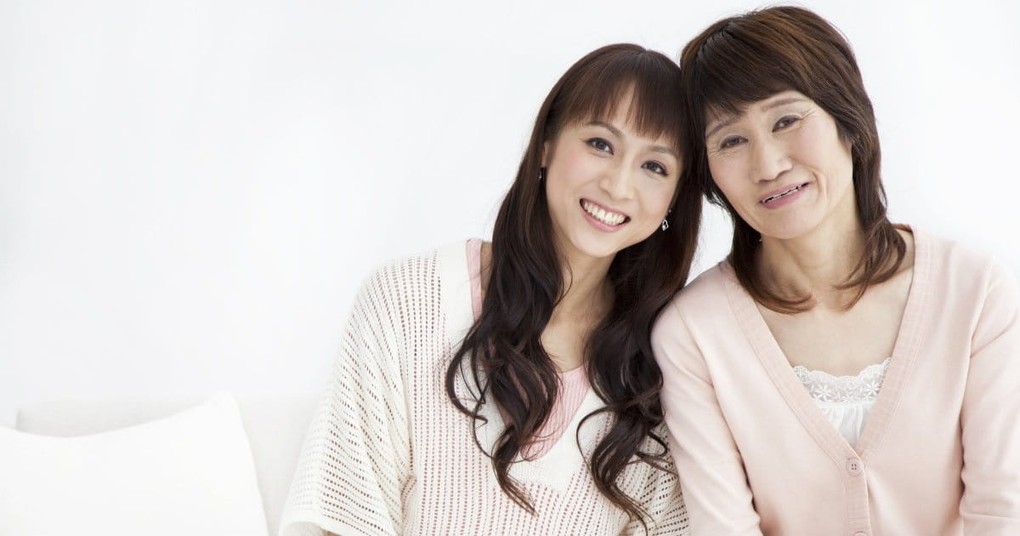 For the last ten days I've been graced with the love and support of my mother-in-law who took us in until our condo was move-in ready. It's been a blessing to come straight from work to home-cooked meals and clean laundry (she irons undergarments, people!) She's encouraged, exhorted, and remained neutral when my husband and I argued over something ridiculous. "Walk in love, even when you're right. Walk humbly. Don't give anger place," she says.
Mothers endure. Mothers battle on our behalf. They put their needs aside for their children's sake. Because of all of that, I'm challenging you to honor your mom (or those who are like moms in your life) in some special way today.
1. Give Her Your Time

Slide 1 of 10

Our lives are full. We work and parent. We cook and clean. For some of us, scheduling time with our mother isn't always easy. Yet, honoring Mom with your time tells her she's valued. From bringing her coffee or choosing Sunday for dinner, you are creating moments which will become poignant memories to remember. 

Image Credit: Thinkstock.com

2. Honor What's Nostalgic

Slide 2 of 10

I never knew my mother was sent to live with "family friends" in the late 60s. It shaped who she became. Now I understand why Mom's more "Greenwich Village Hippie" than second-generation Latina. Your mother's words are preserved when you take the time to listen. Funny or poignant. Difficult or Easy. Her words become your window into a bygone era rich with story.

Image Credit: Thinkstock.com

 

3. Absolve Her

Slide 3 of 10

The idea of honoring our mothers isn't easy for some of us. Maybe Mom wasn't available when you needed her most. Maybe you had to grow up a lot faster than your peers. If you're struggling with roots of unforgiveness, I want to tell you this—our Heavenly Father rejoices with your decision to absolve your mother from past offenses. Wear mercy and forgiveness on your sleeve and await the miracle of healing which comes when you decide to pardon Mom. (Of course, forgiveness doesn't always mean reconciliation. If abuse or other harmful issues are at play here, this advice might not apply).

4. Bless Her Desires

Slide 4 of 10

We sometimes fail to realize the dreams and desires our mothers have had to lay aside on account of raising us. Maybe Mom wants to start a degree. What if she'd like to sign up for a local class on decorating, but she's financially strapped? What could you do to honor the desires of your own mother's heart? I dare you to ask Mom about a dream she's like to rekindle; I challenge you to help her achieve it! Proverbs 16:3 says: "Commit to the Lord whatever you do, and he will establish your plans."

Image Credit: Thinkstock.com

5. Pray For Her

Slide 5 of 10

We assume because our parents our older they've got enough wisdom to pray. But what if Mom isn't a Christ-follower? What happen if you've met God's grace before she has? Friend—you pray! You cover her destiny still. You live as a living testimony instead of pouting that she hasn't surrendered to the things of God yet. Our King knows all things. He has plans for your Mom STILL."And I will give them one heart, and a new spirit I will put within them. I will remove the heart of stone…and give them a heart of flesh," (Ezekiel 11:19).

Image Credit: Thinkstock.com

6. Absolutely Amaze Her

Slide 6 of 10

It may be an old family photo she's been meaning to restore. A much-needed Spa Day. Organizing a room she's been meaning to paint and decorate. Amaze your Mom with kindness and love. Cook for her. Proverbs 3:3 tells us: "Do not let kindness and truth leave you; Bind them around your neck, Write them on the tablet of your heart," (NASB).

Image Credit: Thinkstock.com

7. Take Her On Tour

Slide 7 of 10

I don't know what your favorite place is, but when the weather's clear and warm I sneak off to Manhattan—alone. I'm an introvert at heart, yet it would honor Mom to offer her a tour of my favorite places in NYC: Juice Generation smoothies around Columbus Avenue. The latest art installation on top of the Metropolitan Museum of Art. Gorgeous roof-top views of verdant Central Park and New York City sky-scrapers. Be a foodie with mom and honor her with a day-trip in your favorite town or city today!

Image Credit: Thinkstock.com

8. Be Her Sous-Chef

Slide 8 of 10

Together-time around the family kitchen is meaningful. We all know the beauty of aromatic flavors and concoctions. We know how simple meals are meaningless unless our loved ones take part. Olive oil and sizzling fresh garlic. Italian folk music in the background. Maybe Mom will finally divulge the secret family recipe this year! "For we brought nothing into the world, and we can take nothing out of it. But if we have food and clothing, we will be content with that," (I Tim. 6:7-8, NIV).

Image Credit: Thinkstock.com

9. Worship God with Her

Slide 9 of 10

I'll never forget the time I stood between my parents and children during church. Together we offered praises. Together we sang. I placed my arm around Mom's waist and pulled her close. Varied generations tied through our faith alone while worshipping Our King. Nothing gets better than honoring our mothers by worshiping God together.

Image Credit: Thinkstock.com

10. Tell Her Why You're Grateful

Slide 10 of 10

Paul the apostle wrote, "I do not cease to give thanks for you, remembering you in my prayers, (Ephesians 1:16, ESV). What's one thing you can tell Mom you're thankful for? Spending time with your own kids? Was she the first person to introduce you to the Good News? Was she steadfast in prayer during trying times? Did she offers sage advice? Write Mom a love note today—not a text—a real, pen-to-paper note about all the ways your grateful to God for giving you Mom. 

Image Credit: Thinkstock/gpointstudio

Jessica Galán encourages her readers to embrace malleability in the midst of life's difficult moments. She spends her day teaching amazing students from diverse backgrounds in Fairfield County, Connecticut. She's wife to a super-creative man and the proud mother of three resilient young women. She's served as a writing facilitator for Lysa TerKeurst through COMPEL Training. She enjoys daily cups of steaming hot café con leche and breaks out in sporadic salsa dancing when no one's looking. You'll find her stories at jessicagalan.net. Connect with her here: Twitter || Instagram ||Facebook