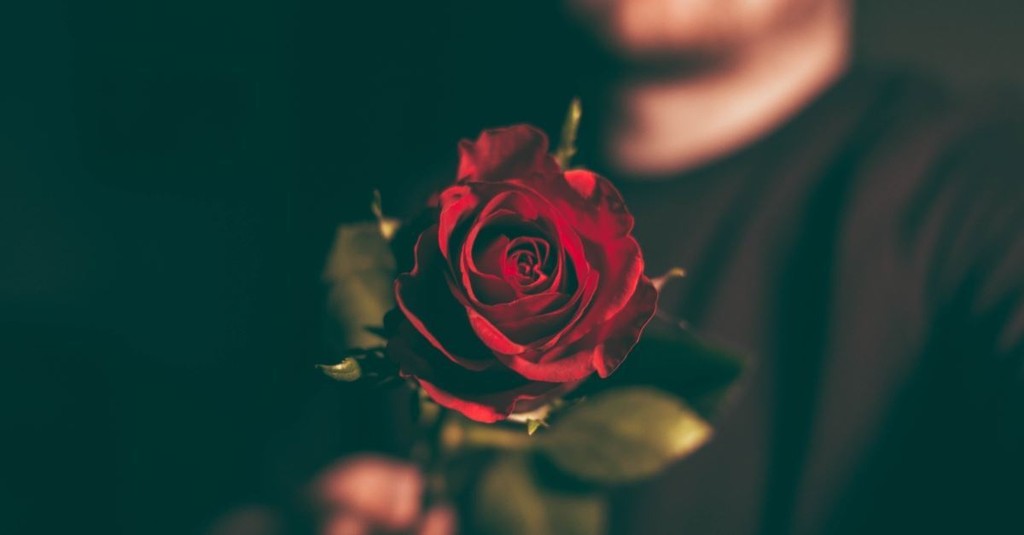 When it comes to figuring out what a man wants (especially on Valentine's Day), there is no shortage of information available. Whether coming from movies or the ever-growing list of self-help books, women have access to a wide variety of information about men. With so many resources inundating our minds it is easy to overlook consulting the most important source and deem it irrelevant, and not practical enough.
If we are honest, sometimes the Bible takes a back seat to grocery store magazines with irresistible titles. We are tempted to dismiss the infinite wisdom housed within the pages of Scripture, choosing instead to gravitate towards finite human understanding. Although turning to these sources may be a quick and convenient fix, they are no substitute to the time-tested truth found in God's word.
Scripture provides us with insight we may never have considered. If you are struggling to decide on something to give or do for your husband this Valentine's Day, below are 10 things he may not ask for but secretly wants.
Photo Credit: Unsplash_JamieStreet
Slide 1 of 10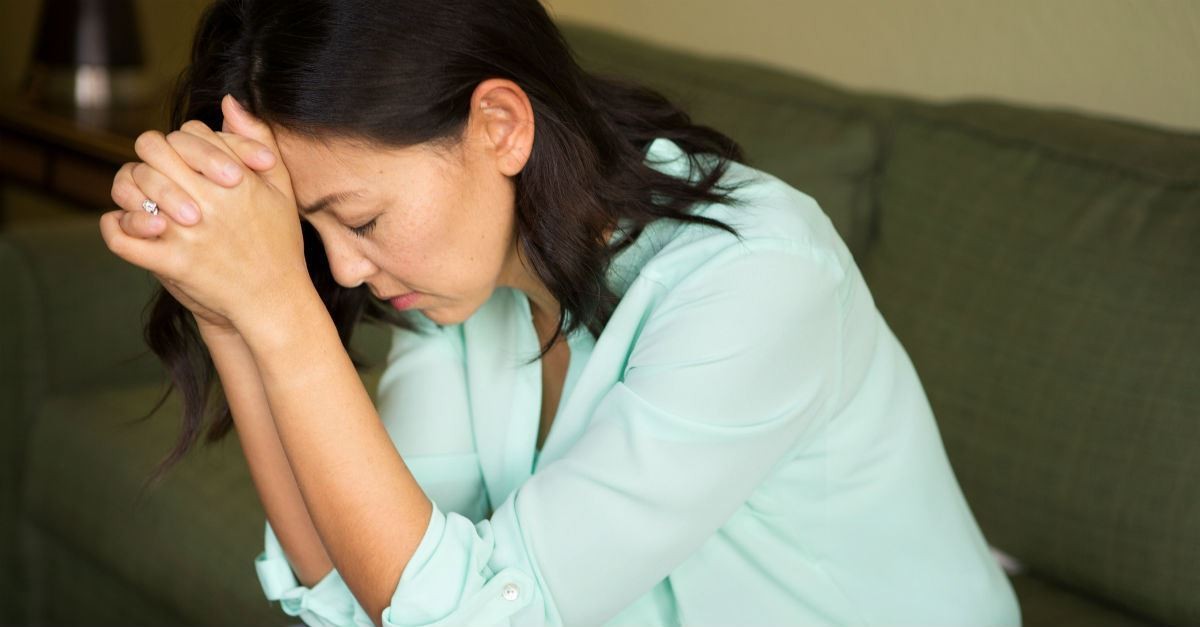 1. Prayer
Whether we realize it or not, our husbands experience spiritual battles every day. Stressors relating to work, finances, and his confidence may weigh heavily on his mind. For this reason, husbands need the prayers of their wives.
A wife can pray for her husband in a way no one else can because she is closest to him. She has a front row seat to his strengths and weaknesses. In prayer, a wife can petition her Heavenly Father on behalf of her husband.
This is good news! If there is an area of your husband's life that seems to have him stuck, this is a great opportunity to pray for him. God's word tells us, "The effectual fervent prayer of a righteous man availeth much" (James 5:16).
Prayer is one of the greatest gifts a wife can give her husband. She has the privilege of interceding on his behalf and asking God to do what her words cannot. Although he may never communicate it, this is one of his greatest needs and it only requires time and a sincere heart. By loving him in this way we submit our will to God and trust that He will do great things in his life. 
Photo Credit: Thinkstock/Digitalskillet
Slide 2 of 10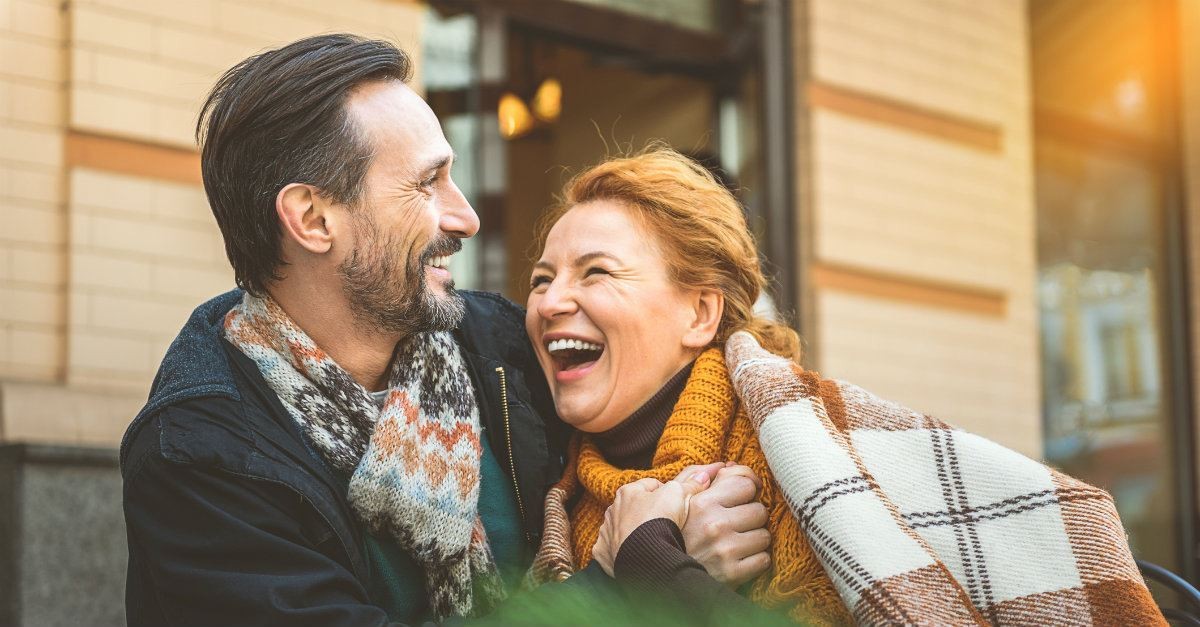 2. Encouragement
When our husbands are discouraged, they may not openly communicate their discouragement with us. We may notice it however in his countenance and body language. He may become irritable and moody.
The wise and timely words of a wife have the potential to lift the spirits of any husband. God's word reminds us of this in 1 Thessalonians 5:11: "Therefore encourage one another and build one another up, just as you are doing." Our words may be the very tools God uses to strengthen our husbands in their present circumstance. 
Photo Credit: Thinkstock
Slide 3 of 10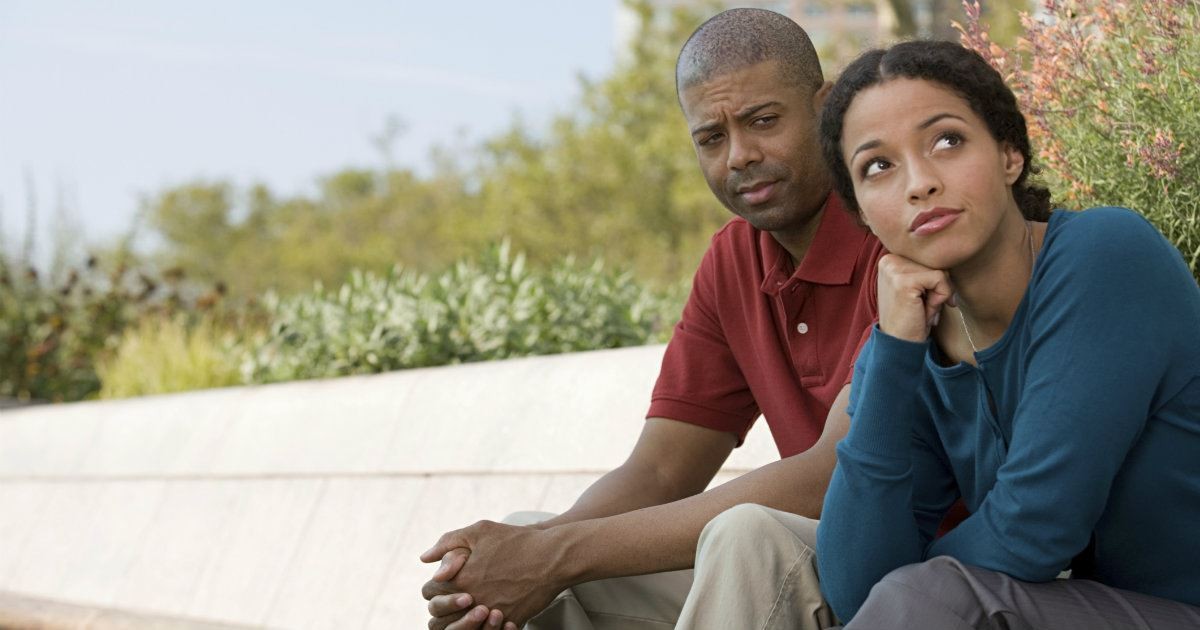 3. Grace
Grace is often defined as something that is unmerited or undeserved. Many of us know the overwhelming sense of gratitude that results when we are on the receiving end of grace. This is why the love of God is so compelling. God has heaped undeserved and unconditional grace on mankind and because of this generous gift we are empowered to bestow this same grace on others.
Sometimes it is tempting to withhold this gift from those we are closest too, but we should give this gift all the more to those we do life with every day. Although our husbands' mistakes may impact the family finances or our schedules, we can show them the same grace we are recipients of. Loving our spouse in this way will make our home a safe place where our husband will know he is accepted and loved unconditionally. 
Slide 4 of 10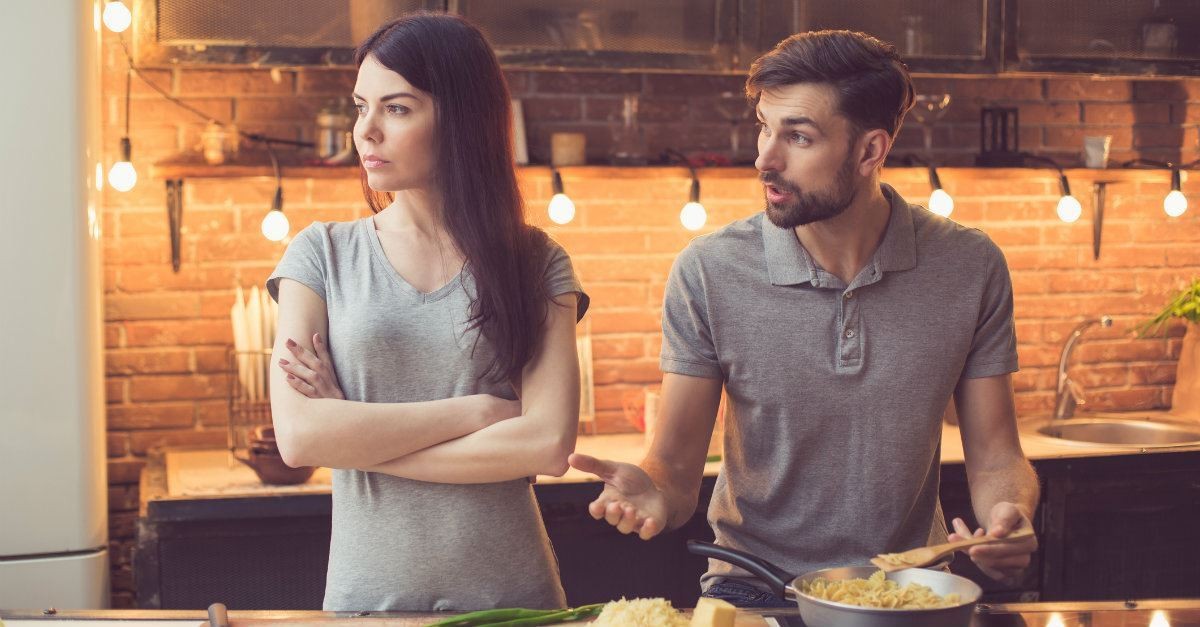 4. Respect
If a woman is disrespectful, whether unintentionally or on purpose, her husband will detect it. He will sense it in her mannerisms, tone, sexual rejection and her overall actions. This may lead him to shut down.
Withholding respect for one another is pervasive and becoming the norm. Whether in person, in small groups or online, I've witnessed women expose the growing angst in their hearts towards their husbands. And I get it.
It is difficult to love a man when he is unloving, rude, unkind, impatient, insensitive, or whatever you can fill in the blank with. But respect is not conditional and Ephesians 5:33 provides no caveat for the woman or the man: "However, each one of you also must love his wife as he loves himself, and the wife must respect her husband."
We are instructed by God to respect our husbands unconditionally. Primarily because there is a lot riding on our marriage relationship: our children, the family unit and the perpetuation of a godly legacy to name a few (In saying that, if you are in a physically or verbally abusive situation seek professional help immediately). Unconditional respect requires the power of God. When we surrender to God in prayer, he begins to break our stubborn will, enabling us to be used by him to supernaturally love our husbands. 
Photo Credit: Dima Sidelnikov/Thinkstock
Slide 5 of 10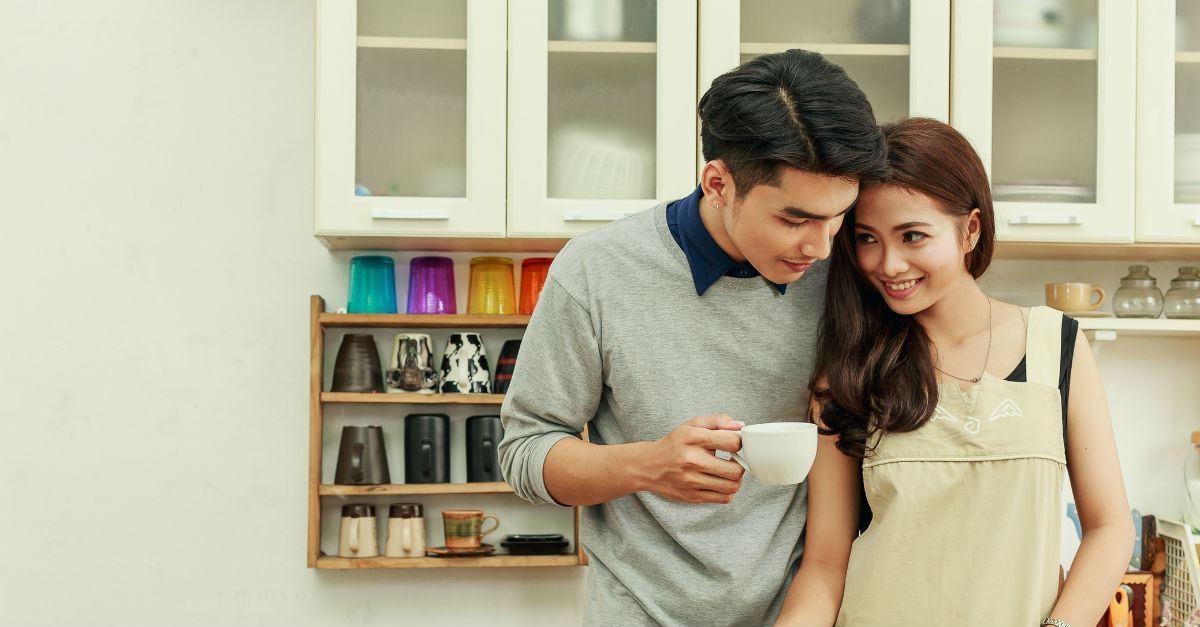 5. Intimacy
"All he thinks about is sex," is a familiar statement I have heard several wives say. It is common knowledge that many men have stronger sex drives than women, but it is not commonly understood how the lack of intimacy impacts a man. For some husbands, the absence of physical intimacy with his wife may affect his confidence and self-esteem.
For many men it may be difficult to communicate their desire for intimacy as well as how the absence of it impacts them. The apostle Paul gave this encouragement to married couples in 1 Corinthians 7:5, "Do not deprive one another, except perhaps by agreement for a limited time, that you may devote yourselves to prayer; but then come together again, so that Satan may not tempt you because of your lack of self-control." As wives, we may not understand a man's need for physical intimacy, but this is one way we can intentionally choose to love our spouse this Valentine's Day. 
Photo Credit: Thinkstock 
Slide 6 of 10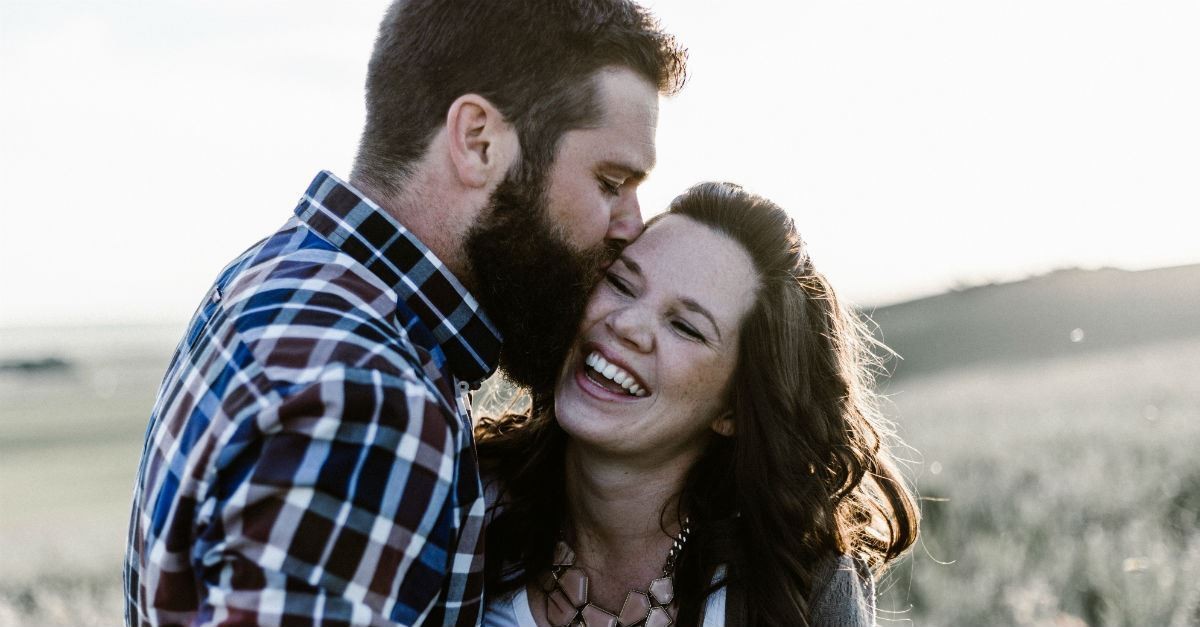 6. Gentleness
How do you communicate with your spouse? Are your words gentle or harsh? Although it can sometimes be difficult to gauge the way our words are received,
God's word reminds us of the importance to not only be mindful of what we say, but how we say it.
Proverbs 15:1 says, "A soft answer turns away wrath, but a harsh word stirs up anger." I have been guilty of living out the latter half of this scripture and as a result seen the devastating impact it has had on my marriage and my husband. This Valentine's Day, consider loving your husband with gentleness in your speech and actions.
Photo Credit: Unsplash
Slide 7 of 10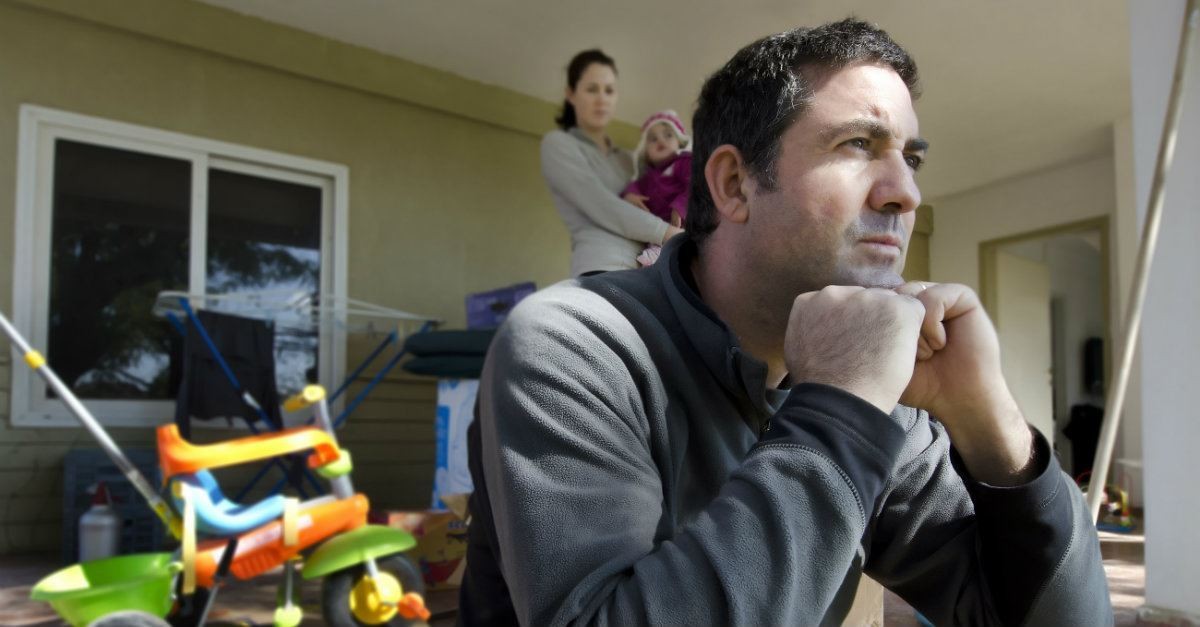 7. Time
Mark Gungor, pastor and marriage expert says that men and women have different brains. Gungor describes a man's brains as several boxes that never touch. Each box is representative of the various categories in his life: marriage, kids, finances, work and there is even a box with nothing in it. Known as the "nothing box," it typically explains how some men can immerse themselves in an activity like fishing or gaming for a long period of time. For wives who are anything like me, this may be a mammoth-sized pet peeve. Many women are the exact opposite in this regard; the boxes in our brains are all connected and every last one of them has something inside.
The challenge some wives face is allowing their husbands time to do nothing. A man may need free time after work, when he is under pressure, or just to enjoy a leisure activity. This Valentine's Day, consider giving your husband time to do absolutely nothing. 
Photo Credit: Chameloenseye/Thinkstock
Slide 8 of 10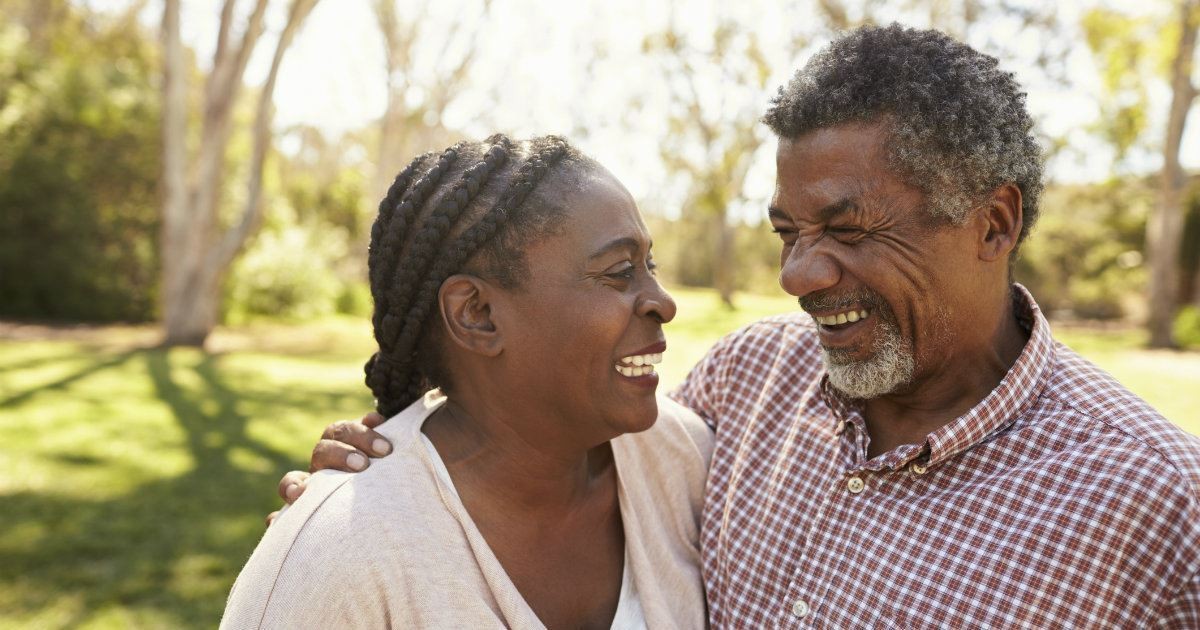 8. Praise
Have you ever watched a man receive a compliment? Instantly he stands taller, his chest sticks out and his head lifts a little higher. When a man is acknowledged for something he does, it is the equivalent to filling his love tank with premium unleaded fuel. Men flourish with praise.
We know this instinctively, but sometimes the pressures of life muddy our words with complaints and griping for all the ways we think our husband does not measure up. The truth is, if we are disappointed with our husband, he probably already knows it. He may be more aware with our unhappiness than what we are pleased with.
If this is the case there is no time like the present. Valentine's Day is a perfect opportunity to love on our husband with a bouquet of words. Scripture tells us that, "The wise woman builds her house, but with her own hands the foolish one tears hers down" (Proverbs 14:1).
Every time we speak to our husbands, we are presented with an opportunity to build them up. Choosing to compliment our husbands is a choice to build our homes. Maybe you can't find anything to praise or maybe your spouse makes it difficult to compliment him. If so, ask the Holy Spirit to help you do what, in your own strength, you feel you cannot. This Valentine's Day, God can enable you to offer life-giving praise to your husband. 
Photo Credit: Monkey Business Images/Thinkstock
Slide 9 of 10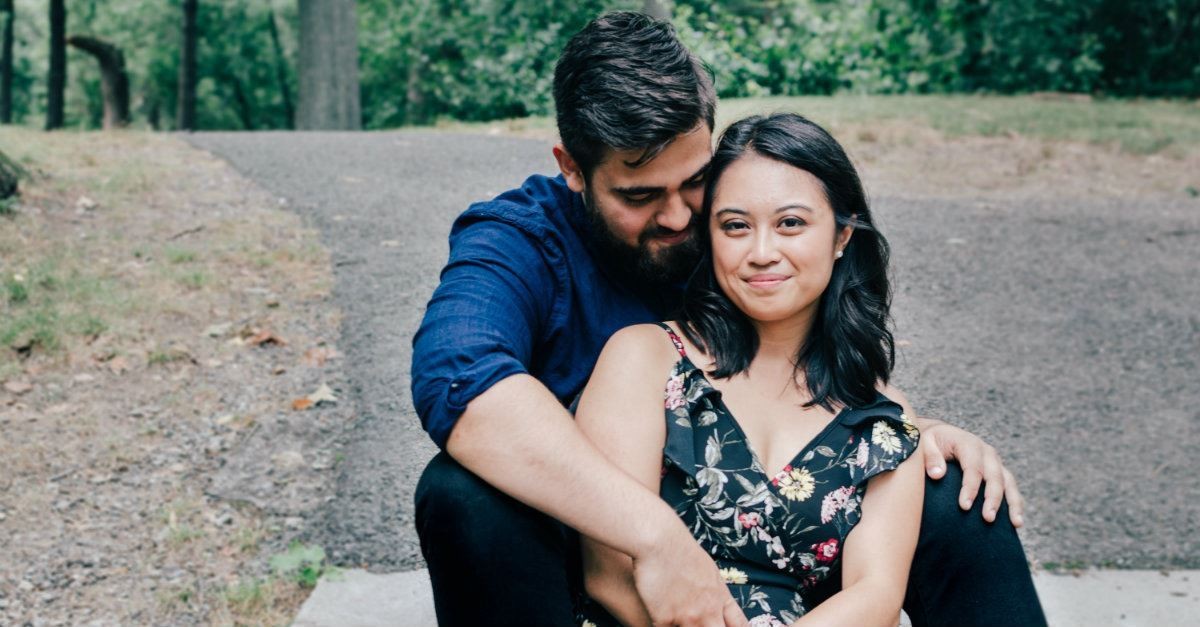 9. A Listening Ear
In the book of James, we are reminded that ". . . Everyone should be quick to listen, slow to speak and slow to become angry." One of the best places to walk this Scripture out is in marriage. There are times in marriage when our husbands need sound advice but sometimes what they need is a listening ear.
The information our husbands need to know doesn't have to come from us. It may be that God wants them to learn a lesson on their own. He may desire to communicate to them through his Word or a message. If it is tempting for you to speak first and listen second, try offering your husband the opposite this Valentine's Day. It may be the gift he secretly wants but is afraid to ask for. 
Photo Credit: Kelly Sikkema/Unsplash
Slide 10 of 10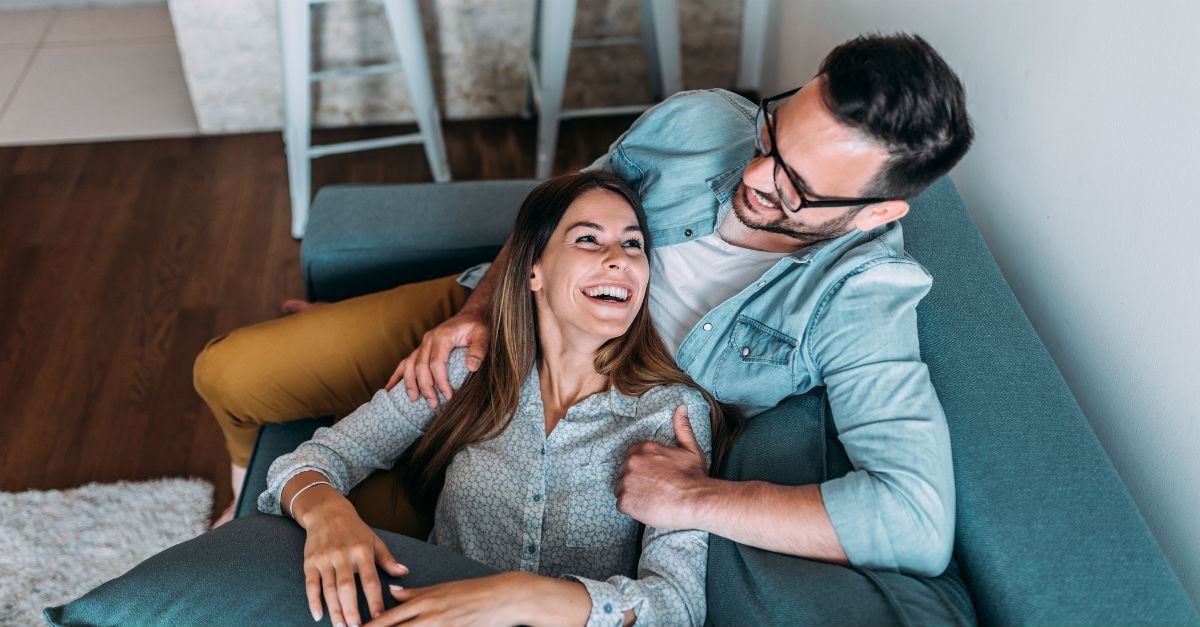 10. Belief in His Abilities
Paul paints a beautiful picture of love in 1 Corinthians 13:4-7. Many people can recite the first few lines from memory, "Love is patient and kind." The latter portions of this segment of Scripture are the ones we sometimes forget. Nestled in verse seven, however, is something our husband may desire this Valentine's Day.
The Scripture says, " Love… believes all things." This single phrase has the potential to completely change the trajectory of a marriage. The belief of a wife in her husband may be the difference between his success and failure. It may determine whether he tries again or simply gives up. Husbands need a cheerleader in their wives. They need her to believe all things about him. If it is difficult to do ask God to help you love your husband in this way, it may just be the gift he silently wants but will not ask for.
Photo Credit: Nortonrsx/Thinkstock
Originally published Friday, 03 February 2023.