10 Simple Ways to Pray Intentionally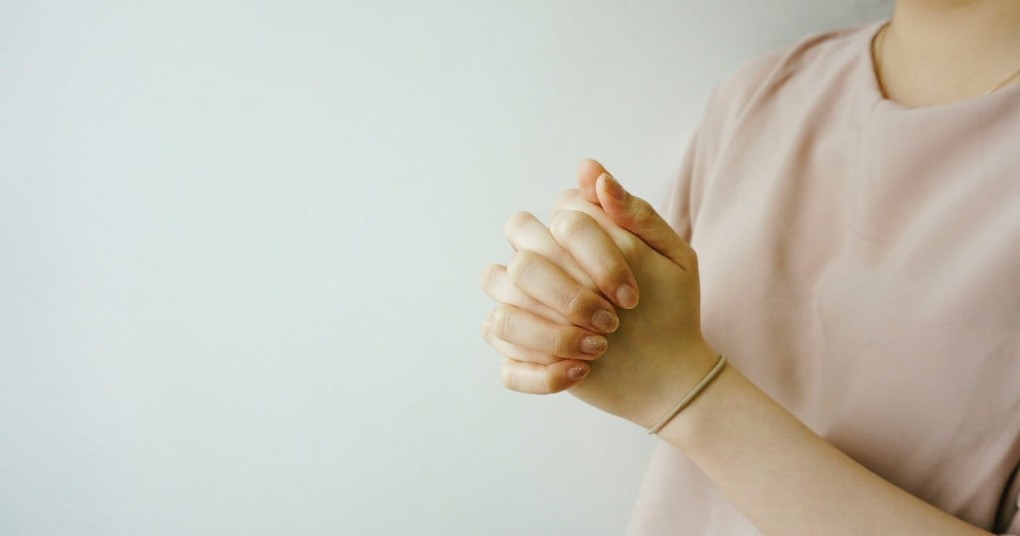 What comes to mind when you think of intentional praying? Is it getting up at four a.m. and spending two hours in prayer before you get ready for work? Is it booking yourself in at a monastery for a weekend prayer retreat? What about praying from a long list of needs every day? It all sounds like hard work, doesn't it?
These ways may work for some people, but not so much for me. I need my prayer life to be an integral part of my everyday life otherwise I will find myself giving up, especially if it involves getting up before dawn and praying for a couple of hours. I must say, that I haven't closed the door on that possibility. If God woke me up and impressed on my heart to pray for someone or something then I would do it, of course. But I want my prayer life to be an everyday lifestyle. A rhythm of living. An intentional awareness of God's presence in every moment. Purposefully turning my thoughts towards Him throughout the day -- that's intentional praying.
Here are 10 simple ways that you can pray intentionally…
Image Credit: Unsplash.com
1. Start with this Simple Prayer

Slide 1 of 10

"God, please turn up in my messy real life today. Show me that you exist. Show me that you are in the middle of the messy details of my life." I dare you to practice praying this prayer. But make sure that you remain watchful during the day for God's fingerprints. They will be there.

Image Credit: Unsplash.com

2. Bookend Your Day with Prayer

Slide 2 of 10

Start and end the day in prayer. The minute your eyes open in the morning say, "Hi God, thanks for the sleep last night. Thanks for being my God. Help me today with…".  Then bookend the end of your day by falling asleep thanking God. It's a simple but powerful habit. It's the first habit that transformed my prayer life into a prayer lifestyle where God turns up in my daily moments. You will become more aware of God working in your encounters with people and life becomes an adventure where miracles can happen.

Image Credit: Unsplash.com

3. Cultivate a Habit of Talking with God All Day Long

Slide 3 of 10

A praying lifestyle starts with forming a habit, intentionally, by consulting with God in everything we do in our day. This habit needs to be practiced, just like any new habit, until it becomes a natural activity like brushing your teeth. Once this habit becomes second nature, you will start to experience His presence without effort. Start with your worry thoughts – as soon as they appear in your mind – cast them over to Jesus.

Image Credit: Thinkstock.com

4. Immerse Yourself in the Word

Slide 4 of 10

Meditation on God's Word warms our heart and makes it ready for prayer. Take one verse for the day, ponder it, soaking all the juice out of the words. As you turn the words over in your mind you will naturally turn your attention to God and start talking to Him. John Piper says, "The Word of God inspires prayer". Pondering a Bible verse is listening to God, the very act of praying. There is something inherent in God's words that propel us to respond by talking with Him.

Image Credit: Thinkstock.com

5. Actively Watch for God's Response

Slide 5 of 10

This is the fun adventurous part. God wants to work in your life and through your life. Most of the time our lives just flow along without us being aware of God's actions. We may even pray for a need and then don't even recognize that God has answered! Actively watching throughout the day is essential to your personal growth prayer plan. This also involves listening to the Spirit that is dwelling inside you. He will impress on you, different notions and ideas that will bring you wisdom for a situation or answers to problems. If you are unsure whether the impression is of the Spirit ask God. "God, is this notion or idea from you? Please confirm it to me". Don't be scared to ask for confirmation.

Image Credit: Unsplash.com

6. Pray More for People

Slide 6 of 10

I'm not talking about a quick – "Please God, bless my children today…". But a more in-depth, asking God what to pray for first and following the Spirit's lead. This includes random people that you pass on the street. You could be the only person in their life that talked to God on their behalf. What a responsibility. "I urge you, first of all to pray for all people. Ask God to help them; intercede on their behalf, and give thanks for them." 1 Timothy 2:1 NLT

Image Credit: Unsplash.com

7. Pray before Every Activity

Slide 7 of 10

God wants to be involved in our whole life not just our morning devotions or church on Sundays. This includes our day jobs, household chores, our leisure time, exercise time, our eating, our going in and going out.

"Commit everything you do to the Lord. Trust him, and he will help you. He will make your innocence radiate like the dawn, and the justice of your cause will shine like the noonday sun." (Psalm 37:5-6 NLT).

This involves creating a new habit of deliberately stopping before the start of a new activity in your day and committing it to the Lord. 

Image Credit: Thinkstock.com

8. Pray before Reading the Word

Slide 8 of 10

I love studying the Word; it's my way of worship to God. But sometimes, I neglect to pause before I read and ask for God's direction, for God to open His Word and my eyes to see His ways and His truth. Dwight Edwards said in his book Releasing the Rivers Within, "When we read our Bible without pleading for the Spirit's illumination, we betray a lingering confidence in our flesh that we can understand God's eternal truths through the medium of our finite, earthbound minds."

Image Credit: Thinkstock.com

9. Read about Prayer

Slide 9 of 10

10. Journal Your Conversations with God

Slide 10 of 10

Prayer is a two-way communication with God. Journaling is recording your listening and talking to God. Prayer journaling simply describes your spiritual life. They are a running commentary of your relationship to God. Record today, your daily interactions with God, what you have heard Him say through His Word, through nature and through what others have said to you.

According to James 5:16b, intentional praying has a powerful effect – "The earnest prayer of a righteous person has great power and produces wonderful results." Intentional praying is not complicated but simply developing a lifestyle of talking and listening to God.

To discover more practical ways of developing a prayer lifestyle check out Rachel Larkins new book Simple Prayer: The Guide for Ordinary People Seeking the Extraordinary. 

Rachel Larkin is an author, speaker, chartered accountant and home-school mum. She lives in New Zealand with her husband and their three young adult sons. She is the author of Simple Prayer: The Guide for Ordinary People Seeking the Extraordinary.She has a passion to see believers growing in faith and prayer as well as developing their potential for Jesus. She blogs at rachellarkin.com . To find out more on seeing God turn up in your daily life, Rachel has a free eBook available for download - The Untold Story: 7 Steps to Seeing God in the Midst of your Real Messy Life.

Image Credit: Unsplash.com