10 Short Prayers to Keep our Christmas Sanity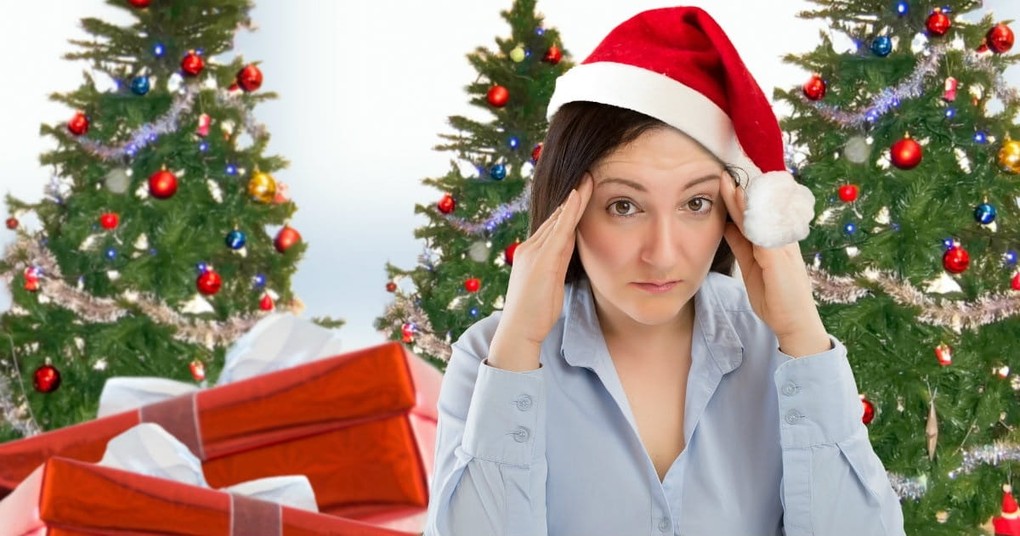 "Pray continually." 1 Thessalonians 5:17
The holiday seasons lends new understating to God's command to pray without interruption. The minute we break ties with His peace, calamity and worry seep in through the cracks in our psyche. It's difficult to maintain a prayerful discipline amidst a normal routine, but the holiday hustle makes it even harder to concentrate our focus on Him.
"Pray continually."A simple way to stay centered on Christ throughout the holidays is by placing this verse within eyesight. Write it out on notecards, in red and green for the season. Start a simple word doc and type this verse out a number of times, pasting Christmas inspired images before printing them. Stick each copy of this Scripture in visible places passed often throughout the day. On coffee grounds containers, as bookmarks, stuck in wallets or vehicle cup holders, or attached to the computer screen. Write it on mirrors or decorative chalkboards with craft markers to interrupt our business with a pause to pray.
1. A Prayer for our Prayer Life

Slide 1 of 10

By asking God to help us remember to keep Him in the front of our thoughts, we honor His desire to have a relationship with us. His love doesn't start and stop with our prayers, but permeates all of our minutes. We can ask the Holy Spirit make us more aware of Christ this Christmas. In a special way, each day, we can know Him in a new way. Ever learning of His character, until He calls us home.

Father, we praise you for your ever-permeating presence, and your omnipotence over our lives. You have been where we are going, and because you know what lies ahead, you now what's best for us. God, You have surrounded us with so much at which to marvel. The winter snow and Christmas lights, the sounds of carols and excited kids. Thank you for blessing us in abundance, and forgive for rushing past all of the good that you bring to our daily path. Fill our hearts with reminders to stop and pray this Christmas season. As we hustle and stress, let your Holy Spirit help us to remember you and recall your promise to love us always. In Jesus' Name, Amen.

2. A Prayer for Our Homes

Slide 2 of 10

It's easy to overlook the simple blessing of a roof over our heads. There are many that will spend this holiday seasons longing for more than just a Christmas tree. When we want to allow our patience to snap, a walk through a warm front door is enough to silence our complaint. Having a home is a blessing, and could be the only thing someone else asks for Christmas this year. Let's take the time to be thankful, and ask God to keep it safe.

Father, we praise you for protecting us and providing for us. We are able to sleep in warm bed and close our door to the cold, while others dream of shelter and safety that a home provides. We thank you for our home, and pray that you bless it and keep it safe from fire, flood, wind, and intruders. May it be a place that reflects your grace. Bless those who are homeless. Come to their aid, Lord. Protect them and keep them safe while they are exposed to the elements, and may their heads find a warm place to rest this holiday season. In Jesus' Name, Amen.

3. A Prayer for Parents

Slide 3 of 10

Parenting is a tough job. We constantly wonder if we're measuring up, and almost always feel like we're missing something. When the wonder of whether we are leading our kids properly to His feet is overwhelming, pray. Our concerns do not surprise God, and He can handle our doubts and our fears. Lay them upon His shoulders as we seek to explain Christmas to our children, and pass down the tradition of paying Him homage for coming to earth to save us.

Father, we praise you for parenthood. Though the hours are long and the worry is overwhelming, we know that you placed our children with us purposefully. Thank you for equipping us to raise them and guide them to you, and forgive us for taking sole possession of their lives as we cling to them in love. Guides us, as we guide them, this Christmas. Help us to steer around the commercialism of the season to reflect upon your Son, Jesus. Father, we pray that we represent your love as their parents the best we humanly can. Bless and fill our hearts with patience this holiday season. In Jesus' Name, Amen.

4. A Prayer for Financial Provision

Slide 4 of 10

God provides for us in many ways, but the pressing balance of our finances peaks at Christmastime, when we seek to spoil the ones we love. Our perspective can be overtaken by advertisements if we're not careful to reconcile our spending in prayerful consideration. In a season that is supposed to be centered around Christ's birth, we sometimes find ourselves buried in lists that have nothing to do with what He came to accomplish on this earth. We can keep our cheerful giving in check by prayerfully asking God to guide our daily spending habits.

Father, we praise you for providing for us. We know that you give us what we need, and that it doesn't always come in the form of dollar signs. Father, help us to see Christ first above all else this Christmas. Help us to put the lists down and pick up your Word. Guide our giving towards others that need to experience the love of Christ-inspired generosity. Help us to give gifts out of the love we have for you and each other, not out of requirement or competition. Bless those who have nothing to give this Christmas, and who are suffering financially. Comfort them, and uphold them. In Jesus' Name, Amen.

5. A Prayer for Safety

Slide 5 of 10

Travel can be treacherous during the holiday season. We are rushing from place to place, and state to state, to see family and friends and to take vacations away from the hectic schedule of daily life. The cram to finish what we have to do at home, to pack, and load up into the car or onto an airplane can have a logistics list that induces holiday nightmares of "what ifs." The only way to put our minds at ease is to pray out the scenes that our minds spin out of control in prayer to God. Taking the roads or the air this Christmas can be a prayerful reminder of whose hands we're in, and just how capable they are.

Father, we praise you for travel, and holiday reunions. You are not surprised by the weather or the delays in our travel. The world rests in your hands that created and sustain it. We confess our tendency to worry about whether we will make it to where we are going, and worry about relative and friends that we are expectantly awaiting the arrival of. Just as sure as Jesus came to earth when you said it was time, our lives will run according to your plan. Help us to remember the gospel truth not to worry, and increase our trust in you as we travel. Protect us as we go to and fro, and layer us in blankets of security as we pass through bad whether and harrowing road conditions, flight delays and emergencies. Bless us and protect us, Lord. In Jesus' Name, Amen.

6. A Prayer for Health

Slide 6 of 10

There are sick people who need our rallied prayers this holiday season. Be sure to have a list that is stuck in a purposeful place to remind you who it is in your life that needs daily prayer. As we are tempted to complain about an unavailable item or a delay in our schedule, someone is yearning for that to be at the top of his or her list of complaints. Instead, there are children that will spend Christmas in hospitals, and cancer patients that will barely hang on. Gratitude for good health, and prayer for their healing, keep our holiday hearts in check.

Father, we praise you for the human body, and all of it's amazing capabilities. Though we can accomplish great things, our frailty is a stark reality. For those that lie in hospitals and hospice care this Christmas, we pray a special blessing over their ailments. Heal them, Lord, in your will and your way. Comfort them when they are lonely, and encourage them when the pain threatens to steal their sanity. Be with them in a special way this Christmas. Thank you for our good health. Sustain us and heal us, Jesus, with your authoritative hand over humanity. In Jesus' Name, Amen. 

7. A Prayer for Our Kids

Slide 7 of 10

Children bring Christmas to life through the simple and innocent joy they possess. Parents of young children are pressed for patience as their littles wind up tighter anticipating Santa's coming to town. The thrill of magic in the air around the holidays coupled with first snows and special actives turns the everyday routine that kids thrive off of into an absolute tailspin. They are eating sugary treats that have them bouncing off the walls, and springing to life over magical stories. Advent countdowns have them in a hurry to open the next window and talking ears off about baby Jesus. It's all so precious, but parents need prayers of patience while their kids bounce off of their holiday walls.

Father, we praise you for the innocent hearts of children. May they be filled with the excitement and glory of Christmas. Let them hear your voice over all others, especially our patience stricken sharpness. Forgive us for snapping on their tiny Christmas spirits, in our impatience to get our lists checked twice. Help us to enjoy the magic of Christmas with our children, so that they will pass it down to the next generation. Though there are many fun holiday traditions, let Christ reign over them all. Let them know He is the reason for the season, and let them come to Him with their hearts surrendered. Bless parents to be a flashlight for their kids this Christmas, lighting the way to Jesus' feet for them. In Jesus' Name, Amen. 

8. A Prayer to Stretch Time

Slide 8 of 10

God is the Creator of all that we see, and all that remains a mystery. That includes time. The elusive element that seems to shorten, though we continue to live within the confines of the same twenty-four hour day that has always been. Whether in the car traveling, or in angst wondering how we will possibly accomplish everything, pray about time. Scripture tells us to pray about everything, even the things we don't know how to pray about. Time eludes us, but not it's Creator.

Father, we praise you for time. Your creation amazes us. You know how long to make each day, week, month, and year. Nothing eludes you. You're creations and your plan are perfect. Forgive us for blocking off our days into controlled increments, when you are the one who holds the key to our time. Bless our minutes, especially this Christmas. Help us to release our grip on how we think the days should be, and let you intervene with your sovereign hand by lifting our minutes up to you in prayer. Stretch them when we are rushing haphazardly, and slow them when we need a moment to marinate. Let all of the time we spend celebrating Christmas, reflect Christ. In Jesus' Name, Amen.

9. A Prayer for Family Gatherings

Slide 9 of 10

Family gatherings can inflict painful anxiety. Prayerfully prepare to see people that might bring problems with them. It's helpful to go into the holiday season in reflection of where our hearts need to lend forgiveness, without demanding apology. God places us in our families for a reason, and although some boundaries are necessary for very serious reasons, most family skirmishes can be squashed through a little humility and big chunk of prayer. Those without family, or mourning those who have passed, would trade their loneliness for a holiday feud in a heartbeat.

Father, we praise you for our families. We pray for those who do not have anyone to share the holiday season with. Will you make them evident to us, and stir our hearts to include them in our celebration this Christmas. Help us to be the reach of your arm to love someone who is experiencing the pain of loneliness this year. Bless our family gatherings to be peaceful and Christ-centered. Bless our lives to reflect your light, especially to those who do not believe in you yet. Help us to reflect on our own hearts, and reveal anyone we need to forgive, without waiting for an apology. Bless us to forgive as you forgave, and embrace the gift that is our family this Christmas …and always. In Jesus' Name, Amen.

10. A Prayer for the Point of it All

Slide 10 of 10

Advent is a season for reflection and preparation. Let us take the time, this year, to revisit a familiar story about the events leading up to Jesus' birth. There are many books and family oriented activities to guide families and individuals through a reflection on why we celebrate Christmas. Keeping the holiday's purpose at the center of our days and hearts helps us to have less anxiety about the other things that threaten to steal the joy of Jesus at Christmastime. When the Savior was born to us, the world was flipped on it's heals. Stay prayerfully aware of what a huge deal His birth really is.

Father, we praise You for Christmas. Thank you for leaving us your Word. Teach us to treasure it, and through the power of the Holy Spirit that lives in us, reveal more of your character to us each time we turn over a new page. Show us our purpose in this life as we seek you each day in Scripture. Thank you for sending your Son to earth to save us. He is the Word. Born to Mary in a stable, a vulnerable baby boy, He walked the earth that we trod. God, Himself, among us. Emmanuel. Bless our hearts to be filled with the awe and wonder that surrounded the shepherds as the angles sang of Jesus' birth. Help us to know you a little better than we did before this Christmas. Through the stories and the lessons in the Bible, you reach out to us, to teach us who we are. Praise you for loving us so personally and perfectly. Thank you, Jesus, for coming to save us and promising never to leave us. In Jesus' Name, Amen.

----

Meg encourages others to seek Him first through her life as a stay-at-home mom, career as a freelance writer, teaching Emoti-moms Weekly Bible Study, and leading the kids worship teams at her local church. She resides in a small, Northern lake town with her husband of ten years, two daughters, and their Golden-doodle. Meg writes about everyday life within the love of Christ on her blog, http://sunnyand80.org.