10 Questions to Ask Yourself at the Beginning of a Relationship (Romantic or Friendship)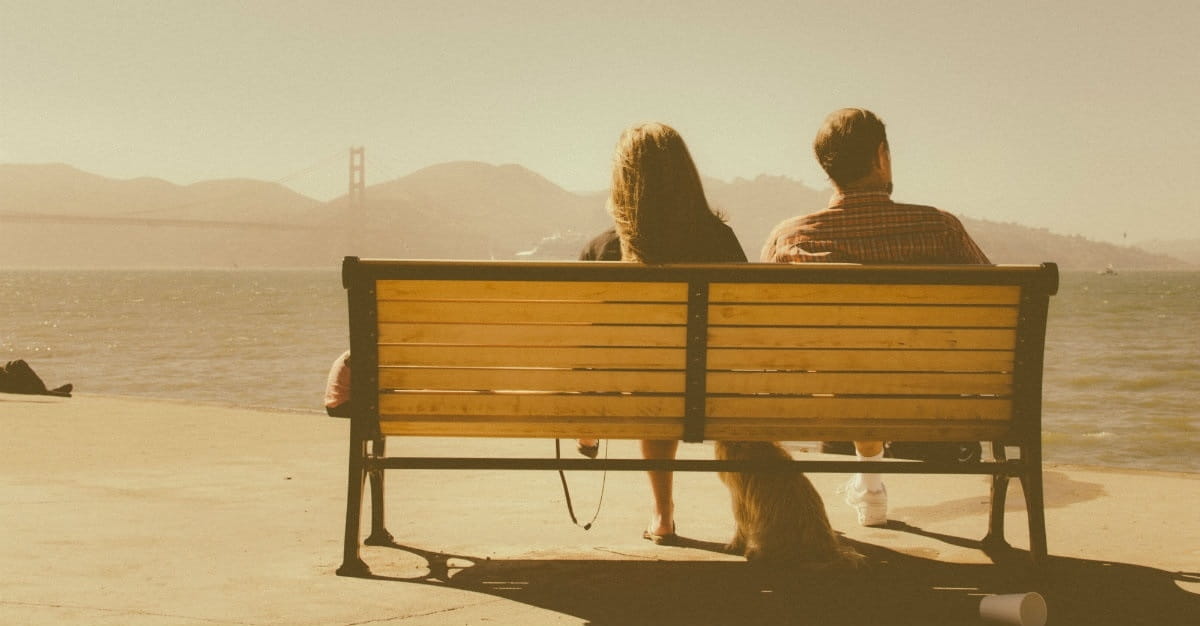 Would you believe it if I told you that once upon a time I was in a relationship where each one of my answers to these questions would have given me pause?
If I had asked them, that is.
In all honesty, I've had romantic relationships AND female friendships where if I really pondered these ten questions, it would have served me well and saved me from some very potent toxicity.
While it's true that God wants us to love all people and show kindness to those who cross our paths, a deep, intimate relationship with all is not only impossible, but also detrimental.
If God leads us away from someone, we can trust there is good reason. How do you know? Here are ten places to start.
1) How do I see God moving in this relationship?

Slide 1 of 10

God desires us to have real connections with others. He also knows what it takes to create and keep healthy relationships. When you feel the desire to strengthen a particular relationship, it's wise to check in with Jesus about it. We have limited time and energy and we want to steward it well, not only so we can be productive for the Kingdom, but also to avoid overextending ourselves. God also has the incredible advantage of knowing ahead of time which relationships will refine and improve us…and which ones will be devastating. When it seems a new relationship is on the horizon, talk with Him about it and be open to His wisdom. Is He giving you red flags or opening doors?

Image Credit: ©Thinkstock

2) Do I recognize myself when I'm with him?

Slide 2 of 10

When we are particularly hungry for relationships, we can sometimes find ourselves morphing into who others want us to be instead of who God created us to be. There's nothing wrong with trying on new personality aspects (we're always changing), but we don't want to feel like we're wearing something that was never meant to fit. Sometimes, we won't even notice this is happening, so listen with an open mind if others bring these changes to your attention.

Image Credit: ©Thinkstock

3) Am I proud of who I am when I'm with her?

Slide 3 of 10

Some new relationships will lead us down paths that make us incredibly uncomfortable. If we're continually in a spot where we doubt that what we are about to do is good for us or for our relationship with God, our character will ultimately suffer. Ultimately, if we choose to continue in this relationship, we will spend less and less time with Jesus, as continual sin usually makes us want to hide.

So ask yourself – am I proud of who I am when I am with this friend, or when I go out with this guy?

Image Credit: ©Thinkstock

4) Do we have something in common?

Slide 4 of 10

In essence, in a new relationship, you have to start somewhere. Besides initial attraction (to looks or personality), it's so helpful to have some common activities you can pursue together while building a foundation for the relationship. Do you enjoy the some of the same activities, hobbies, books, TV shows, etc.? The time spent together pursuing mutual interests provide a great launching pad for connection, affection, and trust-building.

On the other hand, having nothing in common isn't necessarily a red flag, but it can be hard to create a foundation to build upon. The most important commonality you should have is a relationship with Christ. Particularly if you are considering a dating-relationship, this is a must-have commonality between you both. 

Image Credit: ©Unsplash

5) Do we challenge each other?

Slide 5 of 10

While you want some commonality, being the same in all areas can be detrimental. One of God's purposes in both romantic and platonic relationships is that we would be as iron sharpening iron. We want to be challenged to see things from different perspectives, to grow in our knowledge and compassion, to experience things we may not have considered or been too afraid to try.

Image Credit: ©Thinkstock

6) Do I have a voice in this relationship and is it heard?

Slide 6 of 10

You may think you're being honoring by acquiescing to what he/she wants to do and being selfless when you're continually deferring to the other's preferences. This goes for romantic relationships as well as friendships. But God has given you a voice to bring His life, love, and a sense of boundaries to any relationship. You have something to offer the other person. Otherwise, what's the point? If you're afraid to give your opinion or your opinion is derided, this is not a safe space where you will be able to be vulnerable and authentic. 

Image Credit: ©Thinkstock

7) Is there emotional space for me?

Slide 7 of 10

We are created to have needs. No one is designed to be completely self-sufficient. God meets many of our needs through connection with others. Thus, when people invalidate our healthy needs and consistently prioritize their needs, we find ourselves always giving and not receiving. This leads to an imbalance in the relationship and co-dependent behaviors. I love the line from Fools Rush In—"Love is a gift, Alex, not an obligation." God loves a cheerful giver and it's hard to be cheerful when you feel like you are always having to give.

Image Credit: ©Thinkstock

8) Am I trying to rescue?

Slide 8 of 10

It makes us feel good when we can swoop in and save the day. Often, God asks us to help those around us. But He never asks us to be the savior for another. If you're entering this relationship because you think you can save him/her, you must quickly remember that though we are called to be like Jesus, we are not Jesus. To step into the role is to rob God of His rightful position in someone's life.

Image Credit: ©Thinkstock

9) Is what he says consistent with what he does?

Slide 9 of 10

Time tells us a lot about a person, so this may not be a question you can answer right away. But it's definitely one you need to keep in the back of your mind as you're getting to know someone. It's easy to say what sounds good and much harder to actually follow through, but following through is exactly what God has called us to do. If your new friend consistently fails to match his behavior with his words, it's going to be impossible for trust to develop. What is a relationship without trust?

Image Credit: ©Thinkstock

10) Is this relationship meeting a need or filling a hole?

Slide 10 of 10

Again, we're created for community and relationship. However, like anything on this earth, we can misuse God's intended purpose for it. Sometimes, we seek out new relationships to replace old, unresolved ones. Sometimes we use people to replace the "high" we got from certain behaviors we can no longer engage in. Sometimes, we use people to replace God. None of these reasons are a good reason to begin a relationship and will often bring more harm and pain—to you and your new friend.

Already in a committed relationship with a spouse? Download your free copy of 12 Questions to Ask Your Spouse at least Once a Year when you sign up for The {K}not Project's monthly newsletter.

Image Credit: ©Thinkstock
Contact Us
Get iBelieve.com