How to Show Empathy (Without Internalizing Everyone's Negative Emotions)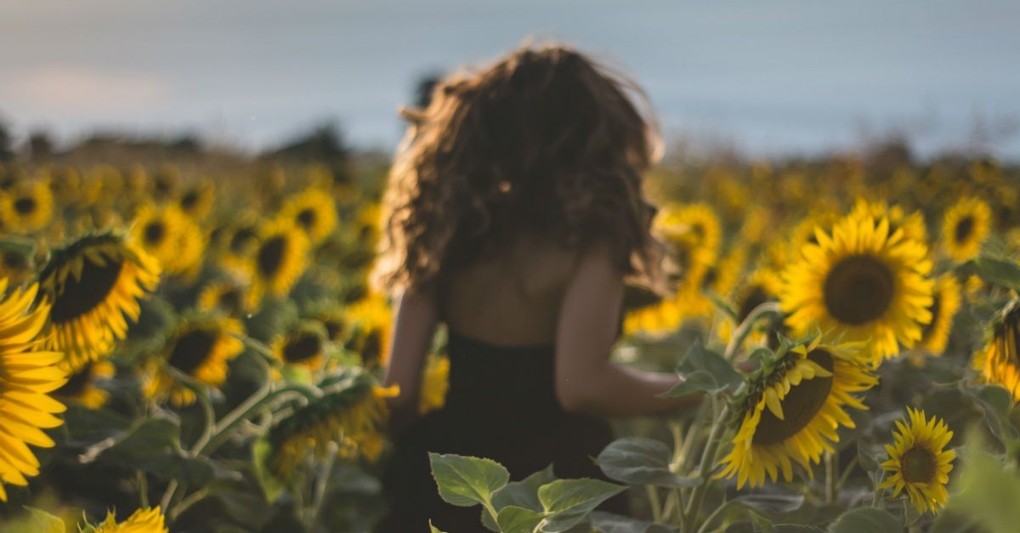 One of my nicknames in high school was "Queenie," short for "Drama Queen."
I understand that not all women are this way, but I guess I have always been an emotional person by nature. Of course, there were many times where my emotions got the best of me. I was pulled under and tossed to and fro by anxiety, chaos, worry, and drama. I would eventually find a place to release all of those emotions – the theater.
My emotions negatively affected many of my relationships because I didn't know how to experience and process them in a healthy manner. My feelings controlled me when it should have been the other way around. Perhaps, this drama queen was attracted to drama, or perhaps, I simply wanted to help others weather the storm of their own emotions. Yet in addition to my own mess that I would find myself in over the years, it seemed my life got even more dramatic and chaotic when I allowed others' junk to pile onto mine. Suddenly, I was carrying others' baggage including my own. After a while, that starts to get heavy!
Thankfully, there came a point in my life where I cried out to the Lord that I couldn't do it any longer on my own; it was just too heavy to carry anymore. Jesus found me in my mess, under all of my heavy suitcases, and He set me free from all of the unnecessary burdens that weighed me down. He showed me how to trust Him and surrender my emotionally-out-of-control/control-freak-ways all to Him.
Photo Credit: Unsplash/Matteo Vistocco
Lay Down Burdensome Baggage

Slide 1 of 10

We truly weren't meant to carry around all this baggage!

Then Jesus said, "Come to me, all of you who are weary and carry heavy burdens, and I will give you rest. Take my yoke upon you. Let me teach you, because I am humble and gentle at heart, and you will find rest for your souls. For my yoke is easy to bear, and the burden I give you is light" (Matthew 11:28-30, NLT).

It took time, but I learned how to find rest in Lord. The Holy Spirit helped me cultivate the fruit talked about in Galatians 5:22-23 (especially self-control) and taught me how to tell my emotions who's boss. Take that, anxiety! Take that, anger! Take that, bitterness! Take that, depression!

Photo Credit: Unsplash/Erwan Hesry

"I still found myself taking on their negativity and anxiety."

Slide 2 of 10

Although I knew to run to Jesus when I was emotional, weary, or anxious, if I was around others (whether one-on-one, or my family, or people I encountered at work, or even things I would hear in the news or on the internet) who were going through a dark time or just needed to vent, I still found myself taking on their negativity and anxiety. Why? Because:

I wanted to help them through the struggle.

I wanted to bear their burdens like the Bible says we are to do (Galatians 6:2).

I wanted to show them empathy and put myself in their shoes.

All good things, right? As long as you don't lace up those shoes and run off with them!

Photo Credit: Unsplash/Allef Vinicius

"We react to it all and keep our own emotions in check."

Slide 3 of 10

Ultimately, we cannot control the sadness or destruction going on in the world or in others' lives around us, nor can we control others' behavior or actions. But we can control how we react to it all and keep our own emotions in check.

Before we become involved in someone else's problem or emotional experience, I believe the most important thing we must do is to guard our own heart. 

Proverbs 4:23 tell us "Above all else, guard your heart, for everything you do flows from it" (NIV).

Photo Credit: Unsplash

Guard Your Heart

Slide 4 of 10

We don't want our heart to become someone else's dumpster. Considering the heart as the soil in which we bear good fruit (Luke 8:15), we must protect it from negativity, worldliness, worry, bitterness, and anxiety. Those things will only act like weeds and choke out the growth of the seed of the Word of God in your life.

When it comes to healthy interaction in relationships, our involvement in others' personal problems, and exuding empathy, I think people can fall in certain categories: those in mourning, the pessimists, and the toxic. Depending on which category the person may fall under, I believe we can better understand how the Lord may be able to use us as an instrument of healing through walking in empathy in a healthy manner as well as what our role in their life may be during the hard time.

Photo Credit: Unsplash/Avi Richards

1. Those Who are in Mourning

Slide 5 of 10

We have all experienced loss and pain in our lives. It could be from a loved one passing away, divorce, infidelity, miscarriage, infertility, financial crisis, or losing a job. Really, the list could go on and on. Since no one is exempt from encountering tragedy and difficult seasons, we all have this common bond. That's why when the news breaks about a tragic or traumatic event in the world like a mass shooting or the sudden death of a dear friend, (normally) it cuts us deep in the heart. Often, a part of us hurts for those who are hurting.

Photo Credit: Unsplash/Ben Coles

"We lend our ear and our shoulder for them to cry on."

Slide 6 of 10

The pain may hit closer to home than what popped up in your Facebook newsfeed, or Instagram, or in the breaking news on TV. It might have happened to a co-worker, a best friend, or even your spouse. In this instance, we mourn with them. We lend our ear and our shoulder for them to cry on. Sometimes we find ourselves crying with them; our hearts are heavy because we see them suffering in some way, and everything in us wants to either take the pain away or fix their situation.

Photo Credit: Pexels

"Allow God's Word to keep you filled up with His hope so that others' difficulties do not drain you."

Slide 7 of 10

The best thing we can do is simply stand with them in their pain and point them to the only One who can bring wholeness, peace, and comfort. Encourage them with Scripture because it will be an anchor of hope to them in their storm. Pray with them and for them any time the Lord prompts you to. Walk with them in their trial and grief so that they know they are not alone in their suffering. Of course, if they are a believer, they will always have the Lord's nearness, but God will also put you in people's lives to just be near.

Through this time, you can encourage them in Matthew 11:28-30 (as referenced above) and 1 Peter 5:7: "Cast all your anxiety on him because he cares for you" (NIV). These passages of Scripture, along with many others, are there in the Bible to remind them (and you) to always turn to the Lord when you are in need. Allow God's Word to keep you filled up with His hope so that others' difficulties do not drain you. Yes, we are called to carry one another's burdens, but mostly importantly, we help them carry those burdens to Jesus, the One who strengthens us on our journey and promises true peace and rest.

Photo Credit: Thinkstock

2. Those Who are Quickly Pessimistic

Slide 8 of 10

This person sees the cup as half empty, no matter the circumstance. He or she might walk around with a chip on their shoulder because they were hurt or offended in the past. Being around a person like that can become exhausting, even somewhat depressing, especially if you typically have a positive outlook on life.

If they are someone you encounter on a regular basis, ask the Lord for an opportunity to speak the truth in love (Ephesians 4:15). Most likely, there is a deeper issue going on that they are masking with a bad attitude. After all, hurt people often hurt people. Instead of allowing their offense to become your offense too, or becoming offended by their moodiness or hurtfulness, perhaps you can ask them if you can pray with them. If they are uncomfortable with that, at least pray for them in your own time at home.

Photo Credit: Pexels

3. Those Who Choose to Remain Bitter

Slide 9 of 10

This last group of people are those who perhaps have been corrected in a loving way or even given encouragement countless times, but do not want to change. They want to exist in negativity and despair. This person is someone who chooses to remain bitter and offended and treat others wrongfully constantly. They are people who want to gossip and judge others and just spew hatefulness. You can always pray for these kinds of people, but you should seek the Lord for wisdom if you are to remain in relationship with them.

"Make no friendship with a man given to anger, nor go with a wrathful man, lest you learn his ways and entangle yourself in a snare" (Proverbs 22:24-25, ESV).

Photo Credit: Unsplash/Christian Fregnan

"Be quick to pray about anything and everything..."

Slide 10 of 10

No matter the circumstances or the type of person you encounter, it is so important to be a student of God's Word. Be quick to pray about anything and everything, especially when it comes to walking in empathy with others. There are many around us who are hurting and weighed down by the cares of this life. Being an empathetic person is beautiful because God made you that way and He is the One who will give you the right words and the right actions when walking with others through their valleys. Above all, guard your heart and keep Jesus at the center of it!

Emily Rose Massey began writing short stories and poetry as a little girl, entered the blogging world in her early 20's, and recently released her first book, Yielded in His Hands (eLectio Publishing). She enjoys being a stay-at-home momma and serving in her local church with her husband in television, worship, and youth ministry. Believing she has been forgiven of much, she loves much, and desires to point others to Christ and His redemptive and transforming power. If you would like to connect with Emily or learn more about her book, you can visit her website: www.emilyrosemassey.com

Photo Credit: Unsplash/Church of the King