10 Hard (but Helpful) Lessons I've Learned from Being Lonely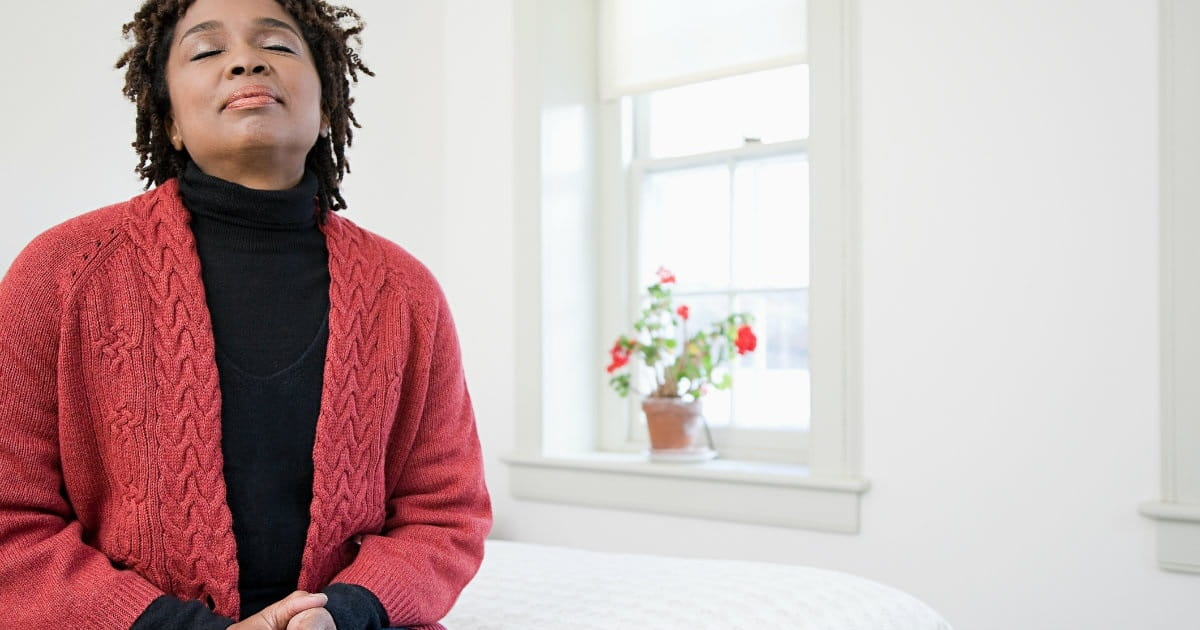 No one likes to be lonely. In fact, people try to avoid it all costs. But sometimes, there are seasons in our life where a little loneliness is unavoidable.
It could be that you're single and are struggling with loneliness while watching your friends date. Or perhaps you recently moved to a new city and haven't plugged into a new church yet. Maybe you changed jobs and haven't made friends with your new-coworkers. Or maybe you are navigating your way through a divorce and feels like no one understands what you are going through.
No one wants to be lonely, but there are many valuable lessons that lonely can teach us if we have eyes to see and ears to hear. Sometimes, the only way out is through.
If you're currently in a season of pushing through the loneliness, let these ten lessons inspire and encourage you.
1. Lonely doesn't mean you're alone.

Slide 1 of 10

We need to make clear that lonely doesn't mean being alone. God is always with us. He promises us in Deuteronomy 31:6 (ESV) "Be strong and courageous. Do not fear…for it is the Lord your God who goes with you. He will not leave you or forsake you." The Lord is a constant presence with His children, and we can always rest in His company when we might not have human company nearby. 

Image Credit: ©Unsplash

2. Lonely is necessary.

Slide 2 of 10

Sometimes, lonely is necessary for a priority shift. Perhaps you've been struggling with your priorities being out of order. A pinch of loneliness helps us reminder what we really value and care about in this world, and can serve as a much-needed re-set if we let it.

God can use our loneliness to force our gaze back to him when we find ourselves with nowhere else to look for affirmation or companionship.

Image Credit: ©Unsplash

3. Lonely is motivating.

Slide 3 of 10

Sometimes, we need a little push in life. Lonely can serve as that nudge to get out of our comfort zone and try something. Going to church, signing up for a class, or volunteering for a local charity not only will offer a distraction from the blues, it'll help us meet people and potentially make new friends. 

Image Credit: ©Thinkstock

4. Lonely makes us empathetic.

Slide 4 of 10

2 Corinthians 1:3-5 (ESV) says "Blessed be the God and Father of our Lord Jesus Christ, the Father of mercies and God of all comfort, who comforts us in all our affliction, so that we may be able to comfort those who are in any affliction, with the comfort with which we ourselves are comforted by God. For as we share abundantly in Christ's sufferings, so through Christ we share abundantly in comfort too." We can all stand to be more compassionate. It can be challenging to properly encourage someone if we haven't been in his or her shoes. Think of your season of loneliness as training for blessing someone later. 

Image Credit: ©Unsplash

5. Lonely makes us dependent on the Lord.

Slide 5 of 10

When we're lonely and not filling our schedules with relationships and tasks, we're forced to slow down and depend on the Lord to meet our needs. When we're not rushing around to the next thing and cramming our day with meetings and dates and obligations, we can connect with the Holy Spirit and hear His still, small voice leading us. Take this time to be still, and listen. He'll guide you. 

Image Credit: ©Thinkstock

6. Lonely teaches us to be content with ourselves.

Slide 6 of 10

There's nothing like a little Lonely to help us realize that our own company can be very worthwhile. Reading, painting, writing, window shopping or hiking alone can be refreshing and therapeutic. Being content with ourselves is a crucial lesson for our identity and self-esteem. It's good to learn how to be alone, and not need other people for entertainment 24/7. 

Image Credit: ©Unsplash

7. Lonely prepares us for what's next.

Slide 7 of 10

Lonely is often preparation for the future. Sometimes when we find ourselves in a season of stillness, it's to get us ready for what's ahead. We need to trust that process. One of my dear single friends told me last year that she was not going to sign up for several commitments that she normally participated in, because she didn't feel peace about doing them (even though they were good things, like group Bible study) She felt the Lord telling her to make white space in her life. This was scary, because she didn't like to be bored and alone. But she obeyed, and several months later, met her current fiancé, who is a pilot and has an odd work schedule. We never know what the Lord has planned!

Image Credit: ©Unsplash

8. Lonely makes us thankful.

Slide 8 of 10

A season of loneliness can remind us to be grateful for what we have. It's easy to take spouses, boyfriends, friendships and even family relationships for granted when we have the mindset that they'll always be there. Lonely can teach us that we should make the most of our time and count our blessings while we have them on this earth—and not treat the people in our life like they are less than the gift they are. 

Image Credit: ©Unsplash

9. Lonely teaches us patience.

Slide 9 of 10

Patience is a virtue, and a slippery one! It seems patience is always wiggling out of my grasp. But being lonely teaches us that good things come to those who wait. When we pray for our desires—a friend, a spouse, a child—and wait on the Lord, we're surrendering our timeline for His, trusting Him with our lives, and learning patience along the way. This will never be wasted. 

Image Credit: ©Unsplash

9. Lonely doesn't last forever.

Slide 10 of 10

The most important thing to be remember about being lonely is that it won't last forever. We never know what a day will hold and what gifts it will bring. I remember chatting with a girlfriend a few years ago when we were both single, saying how one day, we'd wake up and that'd be the day we'd meet our spouse. Sure enough, I'll be celebrating a year of marriage in June and she's engaged! Lonely isn't hopeless—and its temporary. 

-------------

Betsy St. Amant Haddox is the author of fourteen inspirational romance novels and novellas. She resides in north Louisiana with her newlywed hubby, two story-telling young daughters, a collection of Austen novels, and an impressive stash of Pickle Pringles. Betsy has a B.A. in Communications and a deep-rooted passion for seeing women restored in Christ. When she's not composing her next book or trying to prove unicorns are real, Betsy can usually be found somewhere in the vicinity of a white-chocolate mocha. Look for her latest novel with HarperCollins, LOVE ARRIVES IN PIECES, and POCKET PRAYERS FOR FRIENDS with Max Lucado. Visit her at http://www.betsystamant.com./

Image Credit: ©Unsplash