I must admit, I'm a little nervous about writing this because I feel so vulnerable in sharing my heart on this subject. But, I think if I feel this way, then it's likely that others do, too.
I'm 29. I'm single. I know and interact with a large network of people, and yet, there's just no one in that network I'm dating or interested in dating. I don't really know if there is a reason why, other than the fact that The Lord is protecting my heart for someone else or a later time. Naturally, and like many others who have experienced a time of singleness, I've wondered if there's something wrong with me. If I'm unattractive or boring or socially awkward. These are the lies we start to believe when we aren't attached to someone in a world full of happily-ever-after's.
Another lie I've struggled with lately is the lie that finding a spouse is all up to me. Because that takes God completely out of the equation and makes me, the overly-analytical-Type-A-planner-who-agonizes-over-decisions-big-and-small, accountable for something that would drive me literally insane if I thought that I had to be the one to orchestrate this element of my life.
And that's where my frustration with online dating comes in. Before I get too far, I need to say: I think online dating is a great option. I have no issues with it on principle. I think it's an exceptionally relevant way to help many singles connect with one another, because I am well aware of how hard it is to meet other like-minded single people. I tried online dating for a brief time several years ago and make no promises that I won't do it again at some point. I have friends who have met their spouse or significant other as a result of online dating. It's a great tool and I have no doubt that God uses it to connect couples on the regular.
But just because it's a great tool doesn't mean it's the only one. Just because lots of couples have met using online dating sites doesn't mean that everyone does. My desire to write this article stemmed from an email exchange I had with an also-single reader who expressed that she isn't interested in online dating at this point. My heart went out to her because I'm not either. And that's okay. There is nothing that says God won't honor our desire to find a spouse if we don't have an online dating profile. He isn't limited to the Internet as much as we sometimes feel like we might be.
As a single person, I am accosted by well meaning friends, friends' parents, people at church, coworkers and so-on who suggest I try online dating because "their grandaughter's-best-friend's-roommate met her husband on there and they're really happy." I don't resent these people. If I were happily married I might (probably would) make the same suggestion. I'm certain they're attempting to offer help and practical advice. But finding a gracious and appropriate answer to these kind people has been difficult for me.
Most people aren't comfortable with the answer "Because I don't want to." But that is the answer, after all. I'm not online dating because I just don't really want to. I don't think it's right for me. I don't think it's in the Lord's plan for me right now.
We're a society who loves results and loves taking matters into our own hands. Sometimes we're supposed to. I believe that God compels us to take action when necessary. There have been times in my life in relationships, in planning my future, in my career and beyond where I have done just that and knew it was the right decision. I believe when it's time to take initiative and we're open to the Lord's prompting in our lives, we know it's time. It's hard to ignore when we're compelled to act.
But I also believe that sometimes we're not. As a culture, we seek instant gratification. Waiting is hard. Waiting for anything is hard. Waiting to share your life with someone when you're lonely is really, really hard. But sometimes it's part of the plan. And right now, I believe it's part of mine.
Over the past few years, the Lord has shut the door on several relationships that ended before they really began. I believe He has protected me, I'm grateful, despite my obvious frustration. But in the meantime, He really hasn't opened the door to any others, despite the fact that I'm interacting with a rather large network of peers on a fairly regular basis.
And the truth is, I don't want to open doors to relationships myself that are likely to just be closed again. Inevitably, online dating results in dates, and I just don't know that I'm willing to invest time and energy dating people, as a result of my own doing, with the knowledge that the Lord really hasn't encouraged me in it. I feel called to wait in this season of my life. I feel called to live my life and pursue my career and invest my energy in things that are going to bring me joy, not things that are going to be stressful and frustrating. And for me, right now, online dating would be stressful and frustrating.
Am I missing out on opportunities to meet single guys? Yes. But is there also a possibility that I'm going to meet someone at work, at church, in line at the grocery store? Certainly. I have to rest in the fact that my decision to not use online dating services right now will not impede the Lord from ensuring I meet the right person at the right time. I believe God created me with the desire for a spouse and that He intends to fulfill that desire at some point. I have to believe that if I were supposed to meet my spouse right now on an online dating site, He would compel me to sign up. I wouldn't feel such disinterest and indolence about the process.
I do not feel disinterest when it comes to finding a relationship. I would very much like to be in one. Singleness is hard and I've been a party-of-one for a long time. I am lonely often. I feel sad and wistful every time I see yet another engagement announcement on Facebook or find out that someone I've met and like is already in a relationship. I want a husband and a family the most in life and I don't understand why it's taking so long. By nature, I like results. I like to plan and execute. Waiting patiently for things to happen to me isn't really my style. And yet, I feel compelled to wait. I can only believe that this is the Lord's Spirit in me, giving me strength to wait quietly in a world that offers a myriad of ways to attempt to satisfy my deepest desires with just a few clicks on my laptop.
Someday, maybe it will be the right time to use online dating. But that time is not now. I believe wholeheartedly my future happiness will not be impacted because of this decision, and I'm resting in the fact that My Creator, with or without the Internet, has a plan for me that's bigger and better than anything I can ask or imagine.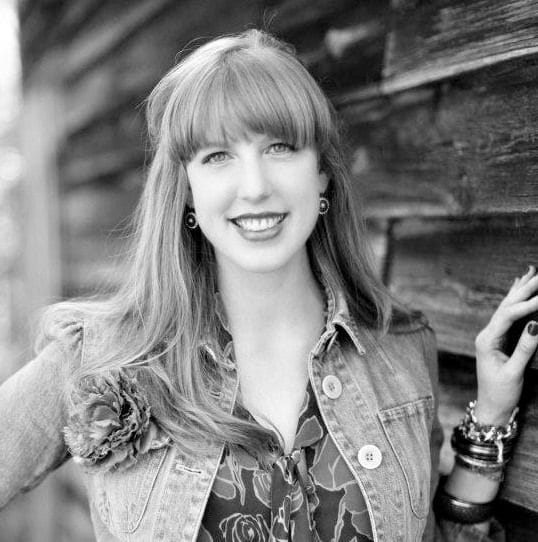 Chelsea Cote is a Type A twenty-something residing in Charlotte, NC. A non-profit development director by day, Chelsea loves Jesus, fashion, her family (including her giant cat Liam), decorating, art in all its forms, gummy candy, thrifting, liquid eyeliner, and watching The West Wing and Friends reruns. You can follow her on Twitter, Instagram and Pinterest and read her thoughts on faith, fashion and everything in between at www.bloomingbranchblog.com.