What Does the Bible Say about Neglecting Your Wife?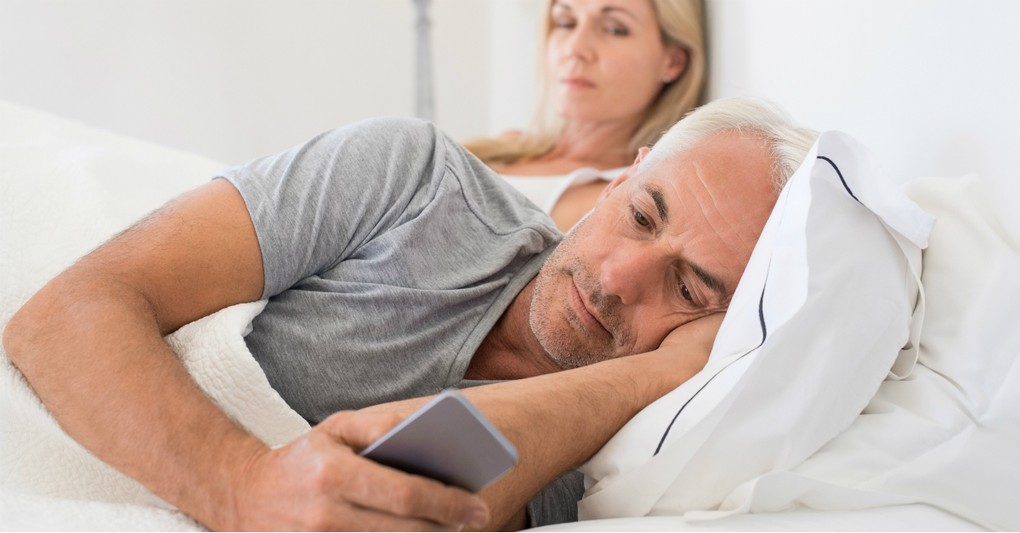 Is my husband neglecting me?
Women often wonder if they're being neglected by their spouse, or if they're just imaging things. Since women are often told they're "too sensitive" or "too emotional," it can be difficult to trust our instincts and recognize when a dynamic of our relationship isn't right. After all, we don't want to come across as needy, or anything else that has been deemed negative in our culture. But at the same time, we desire the love and respect that ideally should be shared between spouses.
Photo Credit: © Getty Images/Ridofranz
Am I expecting too much from my husband?

Slide 1 of 5

Sometimes we might wonder if the problem is just us. Perhaps we're expecting too much from our husbands. After all, they deserve a break from the office and from the kids, too, right? They deserve down time and a chance to veg out with their favorite television show or a few mindless phone games after a busy day at the office. But when does taking time for themselves cross the line into neglect?

What are some common signs of neglect?

To neglect someone means to "fail to care for properly." Neglect can look different in each marriage, but here are some common signs of neglect:

Avoiding eye contact: If your husband rarely looks you in the eye and resists this form of connection, that's a sign of emotional neglect. He's refusing, whether intentionally or unintentionally, to connect with you. It's a form of hiding.

Refusing to argue: Some couples might think that never fighting is a good thing, but it can often be a red flag. If your husband walks away during every argument or refuses to discuss conflict, it's a sign of neglect.

Constantly feeling lonely: If you're frequently feeling lonely, this is another sign of neglect.

Photo Credit: © Getty Images/Prostock-Studio

Prioritizing his phone/hobbies over you:

Slide 2 of 5

If your husband is constantly on his phone and never wants to talk or listen to you, that's a problem. If he's more interested in video games, reading, or spending time alone or with his buddies, and doesn't offer a chance to connect with you verbally, that's a red flag of neglect.

Never initiating dates/plans: Not all husbands are good at planning dates, but if they used to and stopped, or if they show no interest in spending time together, that's a sign of neglect. When your husband is consistently more interested in being alone than with you, that's a red flag.

Rarely showing empathy: If your husband doesn't seem to care or show any compassion when you're hurting or having a bad day, that's another sign of neglect.

Lack of physical intimacy: There's no formula for how often physical intimacy should occur in marriage. It's going to differ per couple, based on a variety of factors including stress, children, and health issues. But overall, a balance should be found between each couple that benefits both spouses. If the frequency in this area has drastically altered with no real explanation, this could be a sign of neglect. If your husband isn't interested in being physically intimate at all, that's a warning sign.

Photo Credit: © Getty Images/fizkes

What does the Bible say about neglecting your wife?

Slide 3 of 5

Abigail and Nabal are one example of marital neglect in the Bible. 1 Samuel 25 tells us that Abigail was discerning and beautiful, but Nabal was harsh and badly behaved. His very name meant "folly." Abigail, however, was wise and capable despite her husband's neglect. She handled a dangerous situation Nabal created in a way that saved lives and eventually ended with her becoming David's wife, after Nabal's sudden death.

Neglect is to be taken seriously. Emotional abuse is different than physical abuse, but equally damaging in a different way. This is not the way a husband is instructed to treat his wife.

How should husbands treat their wives?

The Bible is full of advice on how husbands should treat their wives—essentially, with love and respect.

"Husbands, love your wives, as Christ loved the church and gave himself up for her, that he might sanctify her, having cleansed her by the washing of water with the word, so that he might present the church to himself in splendor, without spot or wrinkle or any such thing, that she might be holy and without blemish. In the same way husbands should love their wives as their own bodies. He who loves his wife loves himself."
(Ephesians 5:25-29)

Husbands are to not only spend time with their wives, they're to "wash them with the word." meaning to cover them in Scripture. To do so means Scriptures must be read and discussed in the home. This could be via a family devotion or simply talking about the Word during dinner.

"And Pharisees came up to him and tested him by asking, "Is it lawful to divorce one's wife for any cause?" He answered, "Have you not read that he who created them from the beginning made them male and female, and said, 'Therefore a man shall leave his father and his mother and hold fast to his wife, and the two shall become one flesh'? So they are no longer two but one flesh. What therefore God has joined together, let not man separate."
(Matthew 19:3-6)

Photo Credit: © Getty Images-Monkey Business Images

What the Bible says about neglectful husbands?

Slide 4 of 5

A husbands is to stay faithful to his wife and not divorce her.

"Let your fountain be blessed, and rejoice in the wife of your youth…" (Proverbs 5:18 ESV)

Husbands are to be content and stay satisfied with their wives, even as they grow older and are less physically attractive, according to the world's standards.

"Husbands, love your wives, and do not be harsh with them." (Colossians 3:19)

"Likewise, husbands, live with your wives in an understanding way, showing honor to the woman as the weaker vessel, since they are heirs with you of the grace of life, so that your prayers may not be hindered." (1 Peter 3:7)

Husbands are to be understanding of their wives and respectful. This is so important that, if they are not, the Word says their prayers will be hindered.

"The husband should give to his wife her conjugal rights, and likewise the wife to her husband. For the wife does not have authority over her own body, but the husband does. Likewise the husband does not have authority over his own body, but the wife does. Do not deprive one another, except perhaps by agreement for a limited time, that you may devote yourselves to prayer; but then come together again, so that Satan may not tempt you because of your lack of self-control."
(1 Corinthians 7:3-5)

Husbands should be physically attentive to their wives, with love and affection, and engage in frequent physical intimacy.

Remember, no husband is going to get these biblical commands right all the time. He is still a sinner, and deserves patience and grace from you, his wife. Just as you need grace for the times you fail and sin, so does he. Marriage is full of sanctification and opportunities to forgive. There's a difference between a husband who loves you, loves the Lord, and is trying to please you, versus a husband who is shut down to the things of God and shows no interest in marriage. If the latter is your situation, it's best to seek counseling (individually or together) and see what can be done to get the relationship back on track.

Don't lose heart or be discouraged! Marriages are restored and revived every day. Pray for your spouse as you seek godly wisdom and trust the Holy Spirit to do the work that only He can do in your husband's heart. In the meantime, focus on being discerning and wise like Abigail.

Photo Credit: © Getty Images

A Prayer for a Husband to Love His Wife

Slide 5 of 5

Dear Lord,

Marriage can be very painful when we aren't in sync with each other. Please give us grace and patience as wives to love our husbands, even when we feel that they are failing to be attentive to us. Help us to be gentle and turn away wrath with a soft word. Equip our husbands to be the men of God they're called to be, and to show compassion, empathy, and affection to us as wives in the way that our hearts crave. And above all, Lord, please gift us with the joy of your presence, for our true fulfillment is only found in Christ.

Photo Credit: © Annette Sousa HW/Unsplash