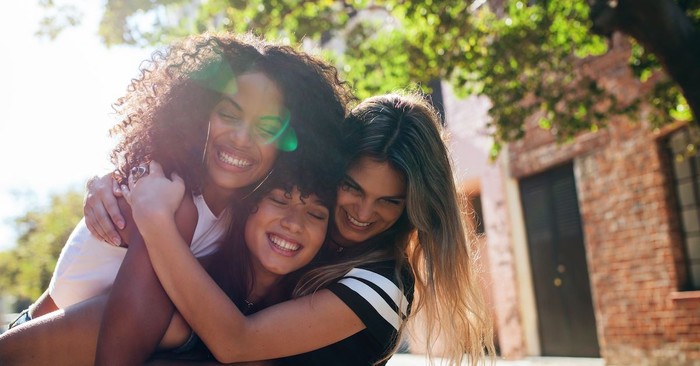 "A sweet friendship refreshes the soul." (Proverbs 27:9)
Friendship is life-giving and good. Our relationships have the potential to bring out the people God purposed us to be, and to save us from tripping over stumbling blocks that threaten to take our legs out from underneath us. Friends can sometimes see areas of our lives and pieces of our personalities that need tending to. Most importantly, in this hard world full of doubts, hardships, and pain, friendships provides us with the needed refuge and encouragement we need, reminding us who and Whose we are. God often sends the love and support we need through a caring friend.
Photo Credit: Jacoblend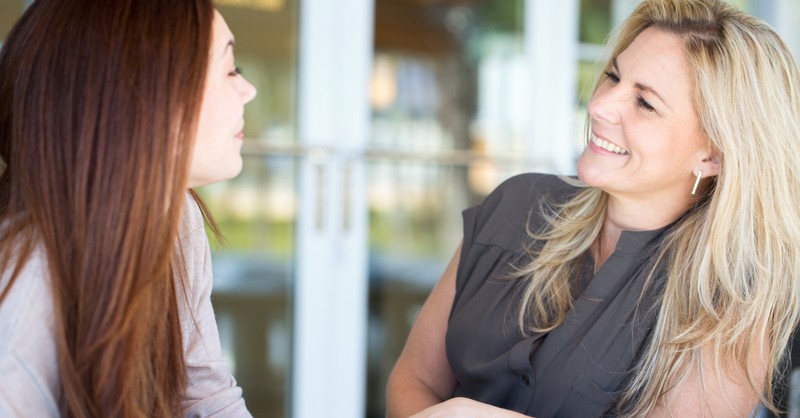 1. Identity
"Therefore encourage one another and build each other up, just as in fact you are doing." (1 Thessalonians 5:11)
Good friendships remind us of who and Who's we are. Though we find our identity in Jesus, and not by following others, Christ-centered friendships and relationships can help us to become the people God purposed us to be. Ecclesiastes 4:12 reminds us, "Though one may be overpowered, two can defend themselves. A cord of three strands is not quickly broken." The third strand is Jesus. Following Christ is not easy. When we join with someone who is also following Christ, He becomes inherently present in that friendship and relationship.
There is power in the name of Jesus, and in friendships that place Him in the center. Friends who help us solidify our identity in Jesus are lifelines when the going gets tough as we walk out our faith. There is comfort in knowing we aren't alone, even though we aren't part of the masses. We simply aren't going to fit into the world, but we are never alone. God is faithful to place people in our lives purposefully.
2. Care
"If either of them falls down, one can help the other up. But pity anyone who fails and has no one to help them up." (Ecclesiastes 4:10)
Self-care has become a pop-culture term and a double-edged sword. It's important to guard our hearts and health with God-guided boundaries and the care of our physical bodies. But we don't do any of this for ourselves. We were made to glorify God. To bring glory to Him, we must take charge of the vessel He has given us on this earth. Not only our physical bodies but our capacities for sensitivity, compassion and care for each other.
Friends allow us to express ourselves fully, artistically, and articulately. They help us recognize and foster these qualities. Introverted and Highly Sensitive people need more downtime to process and recharge, but still need companionship as much as anyone else. We cannot accomplish all God has charged us with alone. We need the people He places in our lives. When we reach out and take a step to become vulnerable, setting aside our own self-consuming circumstances, we are better able to connect with friends and family.
Photo Credit: © Getty Images/digitalskillet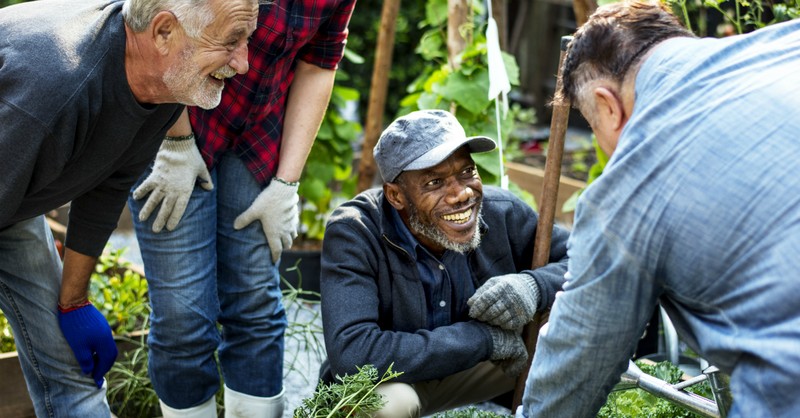 3. Social Change
"How good and pleasant it is when God's people live together in unity!" (Psalm 133:1)
God created us to bring glory to Him. We put His love on display when we team up with others to share the love of Jesus. "People are more likely to engage in helping at the urging of their close friends," Susan Krauss Whitbourne Ph.D. wrote for Psychology Today. Taking another with us to volunteer at a food bank, and after-school program, or raise awareness for a cause, can create social change. We are not just more comfortable in numbers, but we are stronger!
When Joshua marched around the walls of Jericho, those inside the city must have thought he was crazy for thinking it would make a difference. When we follow God's lead, together, we are stronger. Through Christ, we have the power of the Holy Spirit in us. Scripture promises in Psalm 91, God's army of angels is active on our account. We were placed in this generation, purposefully, to love others for Jesus. When we team up to do it together, it creates a powerful movement of the Spirit in the lives of those who witness His great love flowing through us.
4. Accountability
"As iron sharpens iron, so one person sharpens another." (Proverbs 17:17)
Friends are able to speak into the cracks of our lives we guard from other people. Faults and failures, sins and strongholds, struggles and trials. In our society, it's much more acceptable to light up our social media feeds with highlights and happy moments, but friends are able to see through to the real us. They see our mess and love us fully for who we are.
Dictionary.com's definition of accountable is: subject to the obligation to report, explain, or justify something; responsible; answerable. Biblically, the NIV Study Bible explains that to sharpen each other means to improve the other's character. We need to be confronted, and comforted, in our messes—in our strongholds. For someone to come alongside of us and love us as Jesus commanded. Not a condemning love, but an accepting, compassionate, and empathetic love for the fight we are all in together.
Photo Credit: © Getty Images/Rawpixel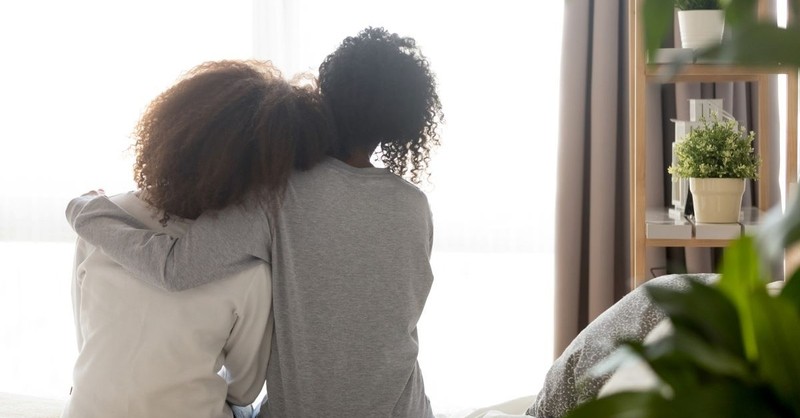 5. Friendship Can Lower Stress
"Above all, love each other deeply, because love covers a multitude of sins. Offer hospitality to one another without grumbling. Each of you should use whatever gift you have received to serve others, as faithful stewards of God's grace in its various forms." ( 1 Peter 4:8-10)
I rely on my vehicle's back-up camera. When it's covered in road salt, I lose the ability to see where I'm going! I'm terrible at keeping my car clean, so I often find myself wiping the lens of that camera clean with my fingers mid-way through backing into a parking spot. I need those lines to tell me where I'm going!
Silently stewing can send us into a downward spiral. Talking out our conundrum with trusted friends allows us a safe place to process challenging seasons. Our enemy is relentless, but he isn't creative. He seeks to lie and isolate, two things we can easily fall victim to if we yield to our pride and self-doubt rather than reaching out to a friend who can speak Truth into our situation. Daily time in prayer and the Word solo is essential, but godly friendships can provide important guardrails when the lines become fuzzy. Friendships can lower our stress levels, and thus our risk for other health problems that follow suit: heart disease, obesity, and depression (Good House Keeping).
6. Love
Friendship teaches us how to love and be loved. We were created by Love, saved by Love, and live in Love through Christ, yet we often struggle to love and be loved. Love has nothing to do with human perfection, but the perfect love of our Father, and perfect sacrifice of His Son, Jesus, out of love for us. The apostle Paul had a crash course with love when he ran into Jesus on the road that changed his life forever. Paul experienced the love of complete forgiveness, sustaining strength, and perseverance through difficulty. He knew the love of Jesus. This is what he wrote of love:
"Love is patient, love is kind. It does not envy, it does not boast, it is not proud. It does not dishonor others, it is not self-seeking, it is not easily angered, it keeps no record of wrongs. Love does not delight in evil but rejoices with the truth. It always protects, always trust, always hopes, always perseveres. Love never fails." (1 Corinthians 13:4-8a NIV)
This is the love available to us, through Christ. We often confuse deserving love with receiving love. There is nothing we could ever do to earn this perfect love. It's a gift from God through Christ. And in Christ, this love flows through us to others. Friendship isn't easy. None of us are perfect, nor do we execute love perfectly as Paul described it. This love is a gift, and following Jesus is accepting Love, and allowing our lives to be used as a conduit to let it flow out into all the people God's placed in them. Love, when we experience its flow in and through our friendships and relationships, teaches us how to forgive because we are forgiven, and extend the grace we walk in.
7. Inclusivity
"My command is this: Love each other as I have loved you. Greater love has no one than this: to lay down one's life for one's friends." (John 15:12-13)
The world wants us to cling to people for security, when the only safe refuge we have is in Christ Jesus alone. Society convinces us to put all of our hopes in having one best friend we can always count on, when Jesus is the only One who is capable of that kind of perfect love. True friendship reaches out to include those who are left out and alone, fighting the cliques and the pockets of isolation that exist from middle school classrooms to adult small groups.
We can follow Jesus' example in how to live as includers. Out of all those who followed Him, Jesus had twelve disciples He spent a lot of time with, pouring into specifically. Of those twelve, three were especially close to Jesus, and of those three, John was Jesus' best friend on earth. Jesus had a best friend. He had close friends, even a very best friend, but Jesus wasn't cliquey. He didn't make others feel unwanted and left out, or not good enough. This is the key to becoming inclusive people, after the heart of our Savior.
We were never meant to live life alone. Though our personal relationship with Jesus is the most important in our lives, the people God purposefully places in our proximity. If we are willing to be open and obedient to His voice and leading in our daily lives, we will find the encouragement we need to walk through each day, and have the opportunity to be that for others, too. God is in control, working through the friendships in our lives to draw us and others closer to Him. Glory to God, who knows our hearts, and where we need companionship to sharpen our hearts.
Sources:
Fifteen Reasons We Need Friends
The Importance of Friendship, According to Psychologists
Photo Credit: © Getty Images/fizkes
Originally published Monday, 19 April 2021.
---
---