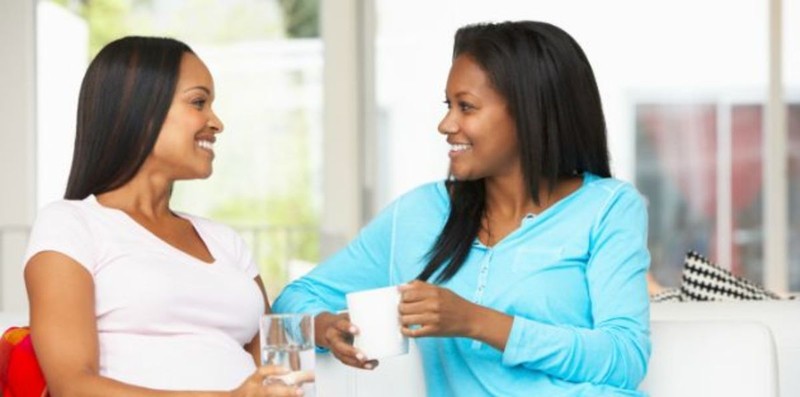 4 Important Ways to be an Intentional Friend
Chelsea Cote

Blooming Branch
Being an intentional friend takes work, but it's worth it.
If I've heard the phrase "loving someone is a choice, not a feeling" once, I've heard it one thousand times. And while it's cliché and annoying to hear – and while sometimes I fear it diminishes the importance of passion in a relationship, we all know that it's sometimes true.
I'm not yet married myself, but it would be unrealistic to think I will always be completely enamored with the man I end up marrying someday. I am quite certain there will be days when I will question my judgment when I said my marriage vows. But that's the thing about a vow – while our society may not always agree, they are generally binding. In my mind, when a couple says "for better or for worse" on their wedding day, this means "I will choose to love you even in the times I would prefer that you leave and never come back."
I think this type of intentional love is clearly much easier said than done. A few weeks ago, I sat in a hospital waiting room with my family, my brother's wife, and her family as we anxiously awaited the appearance of my brother's surgeon from the doors behind the waiting room desk. We prayed. We looked at our watches. We talked ourselves out of worse case scenarios as we discussed others who had received positive outcomes, and the notoriety of his surgeon in this particular field.
A year and a half into his marriage, a brain tumor was not the type of thing that my brother and his wife were expecting when they stood at the altar last May and said "in sickness and in health." And while these two are an extraordinary example of a couple that has chosen to love one another intentionally, what most captured my heart were the two other people who joined us in that waiting room.
They aren't connected to my brother by blood or marriage, but my brother's best friend and my own best friend took a weekday off work and put their own agendas aside to sit beside us. They didn't technically do anything. But by being there without the bonds of family or marriage, they did everything. They chose to love my brother and our families during a time when all we were able to do was wait and pray.
As I sat beside my best friend in that waiting room, I thought about the fact that the choice to love someone isn't just reserved for marriage. The choice to be a committed friend – without the fancy ceremony and the registry and the dancing and the champagne – might be even greater. Because you see, my friend and I have never officially committed to be friends forever. We haven't ever signed a friendship license or made any promises to one another. Our friendship has evolved like any other – we met in college and the circumstances of our lives have allowed our friendship to endure. I have never intentionally chosen to stay friends with her – it just sort of happened that way. We've had times where we weren't as close and when our decisions and our words hurt one another. We've had times where we were annoyed with each other or didn't communicate properly. I can't say that anything I've intentionally done has sustained our friendship. But I think after that weekend I realized something – I want to ensure it continues no matter what.
Lately, the Lord has been teaching me a great deal about what it means to intentionally love my friends. This doesn't necessarily mean every person on my Facebook feed or every individual I see on the weekend. But I've been realizing the friendships I consider to be the most special to me are worth choosing to maintain, even when it isn't always fun or easy.
When I look back on my relationship with my closest friends – most of whom I've known for at least eight years now – I can see how my relationship with each of them has evolved. There have been times where we talked every day and times when we just plain didn't talk. Times when we have been completely inseparable and times when we didn't see one another for months. And while some of these seasons are more pleasant to remember than others, I am so thankful none of these relationships has dissolved.
The thing I've learned through these experiences and what I've recently realized is that marriage relationships aren't the only ones we should commit to uphold and fight to maintain. In fact, I think there are four specific circumstances when we should ensure we are intentional about loving our friends:
1. When they hurt or annoy you.
I used to think conflict was a sign of an unhealthy relationship. Now I think it's actually just an natural part of interacting with another human being. We each perceive things differently, communicate differently and experience life differently. A disagreement or miscommunication doesn't mean that your relationship with your friend is a bad one. It just means you need to take the time to understand why the conflict has occurred and how to avoid it in the future.
2. When they make bad decisions.
People make bad choices. This does not give any of us license to walk away from a friendship. In fact, I think it's quite the opposite. Choosing to love someone when they make a choice you think will hurt them is one of the best things a friend can do. Rather than expressing your disapproval through the silent treatment, or discussing your friend's poor judgment with other mutual friends, it's best to intentionally (and diplomatically) discuss the situation. You may be surprised once you hear your friend's side of the story, and she'll be thankful you took the time to listen. And if she really is making a harmful choice, she'll eventually really need your love and support.
3. When their lives take a different path and you have less in common.
I'm 28, single, childless and love my job. Many of my closest friends are married with babies. Sometimes they don't call me back when I need them. Sometimes they talk about diapers and spit-up far more than I care to hear. Sometimes I wonder how they can care so little about the things we used to have in common. I am adamant when I say this – this absolutely does not mean they are not still amazing women with whom I want to share my life. It just means we have to fight a little harder to stay close. I've learned having things in common does keep you closer, but it doesn't make friends with whom I have little in common right now any less special. Life evolves and so will our friendship.
4. When they experience a trial.
When my friends have experienced tragedy or just painful circumstances, I haven't always known how to be supportive and ashamedly, as a result, haven't been as supportive as I should have been. I ask myself, do they want to hear from me? Is it less painful for them if I just take a step back? Am I making it harder by consistently telling them I'm praying for them or touching base? I don't have the right answer here, but I would venture to say I'd always rather be too supportive than not supportive enough. Choose to care for your friend through her pain as intentionally and as directly as you possibly can, even if it feels forced or awkward. You won't regret it, and your friend will feel cared for, even if she doesn't respond.
When my brother's surgeon finally emerged from the closed doors and gave us the good report, I was so thankful that amidst our families, my brother's and my best friend were there with us. They weren't just standing beside us in word, but in deed.
As we all joined hands and poured out our praise and thanksgiving to our Father in that waiting room, it didn't matter that they weren't technically relatives – they were family all the same. They may not have verbally vowed to love their friends "in sickness and in health", but they chose to do so nonetheless. And those are friendships worth fighting for.
"Because we loved you so much, we were delighted to share with you not only the gospel of God but our lives as well." – I Thessalonians 2:8
"A friend loves at all times and a brother is born for a time of adversity." – Proverbs 17:17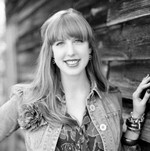 Chelsea Cote is a Type A twenty-something residing in Charlotte, NC. A non-profit develoment manager by day, Chelsea loves Jesus, her family, her giant cat Liam, decorating her teeny tiny house, art in all its forms, gummy candy, thrifting, liquid eyeliner, and watching Downton Abbey and Friends reruns. You can follow her on Twitter and Instagram @cdcote and read her thoughts on faith, fashion and everything in between at bloomingbranch.blogspot.com.
Comments
---
---