How You Can Help Abused Brothers and Sisters
To those who have suffered abuse, I want to say, I'm sorry. Such scars, inflicted in the most sacred of institutions—the place God designed for safety, healing, purity of love and thought, and growth—shatter trust and leave lasting hurts. And to the rest of us, may we never forget our responsibilities as Christ's ambassadors to act as peacemakers and healers and restorers, helping to bind the shattered with cords of love.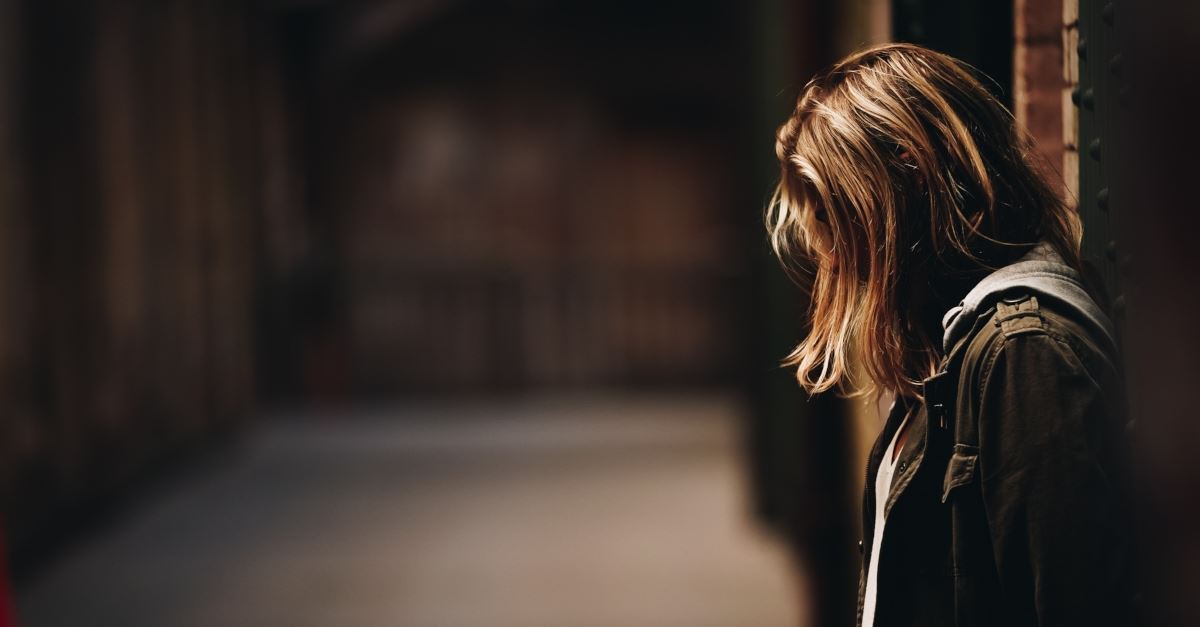 With increased power and authority comes an increased danger of abuse. The oppression we've seen throughout the centuries, from slavery to Nazi Germany, and lately, in the rise and continuation of the #metoo movement reveals a sad truth: humans like to dominate. This sinful tendency took hold from the very beginning of time when the slithery, crafty snake whispered a tantalizing temptation into Adam and Eve's ear: Take. Own. Use. Rise up and become your own god.
The result? Relationships based on mutual submission and intimacy were broken as a fight for control prevailed. "Your desire shall be contrary to your husband," God said, speaking to Eve, "but he shall rule over you" (Gen. 3:16, ESV). This statement was predictive, not prescriptive. Meaning, God is stating, "Because of sin, conflict will invade where intimacy once reined."
We have all experienced and witnessed the truth of this statement. For some, sin's curse has led to arguments and disunity. For others, however, those who found themselves under the thumb of such rising, destructive power, the results have been much more devastating. Life changing. Maybe even life—and faith—crushing.
Over the centuries continuing into today, abuse has infiltrated God's church, leaving countless wounded in its wake. The numbers are heartbreaking and indicate, if we ourselves aren't victims, we're likely connected to someone who has been.
To those who have suffered, I want to say, I'm sorry. Such scars, inflicted in the most sacred of institutions—the place God designed for safety, healing, purity of love and thought, and growth—shatter trust and leave lasting hurts.
And to the rest of us, may we never forget our responsibilities as Christ's ambassadors to act as peacemakers and healers and restorers, helping to bind the shattered with cords of love.
How to Truly Help Abused Sisters and Brothers
We do this first and foremost by being alert.
Those who have been abused have often been conditioned not to speak out. They may have been threatened or told no one would believe them. And perhaps this has been true. Maybe they told a friend or pastor or elder about what they've suffered and were disregarded or, worse, accused of lying. Every time this occurs, their voice gets a little softer and their courage to ask for help weakens.
But if we're observant, we'll see signs of hurt. We'll see a wounded look when they walk into the sanctuary or them pulling back when a particular individual enters the room. Though we can't assume abuse every time we see evidence of pain, we can reach out. We can notice others, we can engage them in conversation, and we can remain heedful to what they're saying not only with their words but their expressions and body language as well.
One evening, I helped serve at an inner city church, and while there I noticed a little girl sitting on the stairs by herself. She looked hauntingly sad, so I stopped to engage her in conversation. I asked how she was. She looked at me for a long time, almost as if gauging whether or not to say more, then told me she was fine. So I said, "You look sad. Are you okay?"
I stayed there, with her, for a while, just waiting. Giving her space to speak. And I asked her a few more times, "Are you okay?"
Though she never said more, and she may have been more tired than sad, I hope, in that little interchange, I let her know that she had a voice.
Next, we listen.
The other day, I asked my Facebook friends who'd suffered abuse to share their experiences with me. My page and messenger box lit up with story after story of deep hurt, of fear, of destroyed trust, and lasting wounds.
This showed me how desperately these individuals needed to be heard. Truly heard. To know others understood their pain. And perhaps more importantly, to know we'll simply listen, not trying to fix or justify or explain.
We remain quiet.
When others share their hurts, I must remind myself to be extremely cautious regarding my statements and perceptions of those things I haven't personally experienced. What could I, a middle-class white woman who's never experienced racism, say to someone who's been degraded and attacked for the color of her skin? Or what advice could I give to the woman who, as a trusting child, experienced horrors her mind will never forget at the hands of a man she was told to trust and obey?
Though I can understand the pain, to an extent, I won't truly know how deeply it cut or how those wounds affect future perceptions and interactions. Nor can you. So we listen with love and speak with caution.
We ask.
Since we don't truly know the pain of religious abuse, in whatever form it takes, we don't truly know how to help our hurting brother or sister. But she does, and if we ask her honestly and gently, she'll tell us. Perhaps what she needs most is a friend who'll sit beside her without expectation or judgment. Maybe she has questions she'll want us to help her navigate through. Or perhaps, after having run from the church for a decade or more, she'll want someone to enter those sanctuary doors with her, letting her know with a kind smile or pat on the back that she's okay.
That she's not alone. 
We trust.
No one likes to believe abuse allegations are true. And we don't always know how to handle another's pain. In our discomfort, we may be tempted to distrust, but history shows people can be crueler than we can imagine, and sometimes the biggest monsters have the most endearing smiles.
It often takes a lot of courage for a victim to speak up. When they do, they need our trust and support not suspicion.
We engage.
Most of us don't know what to say to those who've experienced abuse. Likely, we're afraid of saying something wrong that could cause further pain. But honest questions rarely if ever hurt. Instead, they let our brother or sister know that we care and long to understand. And often, what they need most isn't some truth nugget that will instantly heal their heart. (That doesn't exist.) Instead, they long for someone who will simply listen and let them know we care.
We can all do that.
Maintaining our distance doesn't communicate love, no matter how intensely we feel it.
We wait.
The deeper the hurt, the longer the journey to healing, and sadly, some wounds won't fully heal this side of heaven. This means our hurting brothers and sisters likely won't "get over it" any time soon. In fact, the more we push them to do so, the more we deepen their pain by adding on guilt and isolation.
Scripture tells us love is patient. It trusts. It perseveres. It protects.
This is how Jesus loves us, and it's how He commands us to love others, especially those who've suffered abuse in the church or faith communities.
Originally published on April 18, 2019, at www.DianaSavage.com.
Jennifer Slattery is a writer and speaker who'saddressed women's groups, church groups, Bible studies, and writers across the nation. She's the author of Restoring Her Faith and numerous other titles and maintains a devotional blog at JenniferSlatteryLivesOutLoud.com. As the founder of Wholly Loved Ministries, she and her team love to help women discover, embrace, and live out who they are in Christ. Visit her online to find out more about her speaking or to book her for your next women's event, and sign up for her free quarterly newsletter HERE to learn of her future appearances, projects, and releases.
Photo Credit: Unsplash/Eric Ward
Jennifer Slattery is an author, speaker, and ministry leader passionate about helping God's children reach their full potential and live fully surrendered to Christ. Find her online at JenniferSlatteryLivesOutLoud.com.
In her new podcast Faith Over Fear, Jennifer helps us see different areas of life where fear has a foothold, and how our identity as children of God can help us move from fear to faithful, bold living. You can listen by clicking on the link below or by visiting LifeAudio.com.

Comments