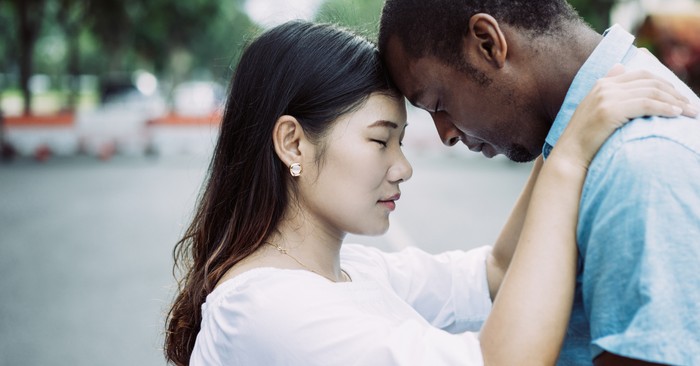 Time, familiarity, baggage and life's transitions can all wear on a marriage and make you feel like you've lost that loving feeling. But, it's not too late to fall back in love with your spouse no matter how little or how long you've been married.
If this quarantine has you and your spouse in each other's space, bumping into each other in every room of the house, and about to go crazy being under the same roof 24 hours a day, I understand.
Why can't it be like it used to be when the two of you first married? Why don't you two feel the same way about each other that you once did? You might even be asking yourself Is it normal to fall out of love with my spouse?
Time, familiarity, baggage and life's transitions can all wear on a marriage and make you feel like you've lost that loving feeling. But, it's not too late to fall back in love with your spouse no matter how little or how long you've been married.
Signs and Symptoms of Falling out of Love
When you've fallen out of love with your spouse you tend to do the opposite of what you once did when the two of you were in love:
- Sarcasm replaces sweetness in your speech with one another
- You are less careful with one another's feelings, perceptions, pain
- You are no longer deliberate and intentional in your relationship
- You no longer "date" one another
- You begin to fantasize about being alone or with someone else
- You focus on your spouse's shortcomings, instead of their strengths
- You find yourself asking "Have I fallen out of love or am I depressed?"
Perhaps you are asking the wrong question. The phrases "falling in love" and "falling out of love" imply feelings and feelings can come and go. You can feel romantic, sexual, angry, giddy, embarrassed, flirty, or fearful, depending on your circumstances. If your focus is on feeling loving thoughts, that is often fraught with expectations of how your spouse should be treating you.
But love isn't a feeling or an expectation. It's a decision. It's a commitment. It's action.
Have I Fallen out of Love or Am I Depressed?
I once led a seminar called "Drawing Your Husband's Heart Closer to Yours." It was attended by wives of all ages who had been married anywhere from a few months to more than 40 years. The common goal in the room was that each of those wives wanted to get their marriage back to the way it was when they started out.
Some wives admitted they felt depressed and they wondered if that was what made the change in their marriage. Others said they just fell out of love. They all agreed on one thing, though. They each wanted their husband to see them the way he did when they first married.
But for our spouses to see us as at our best, we need to be able to see them at their best. And often that starts when we initiate the process of bringing back the love and the feelings that were once there. I am convinced, though, that in order to return to the way things used to be in our marriages, we ultimately need God – the only One who can redeem, restore, and renew love in our hearts.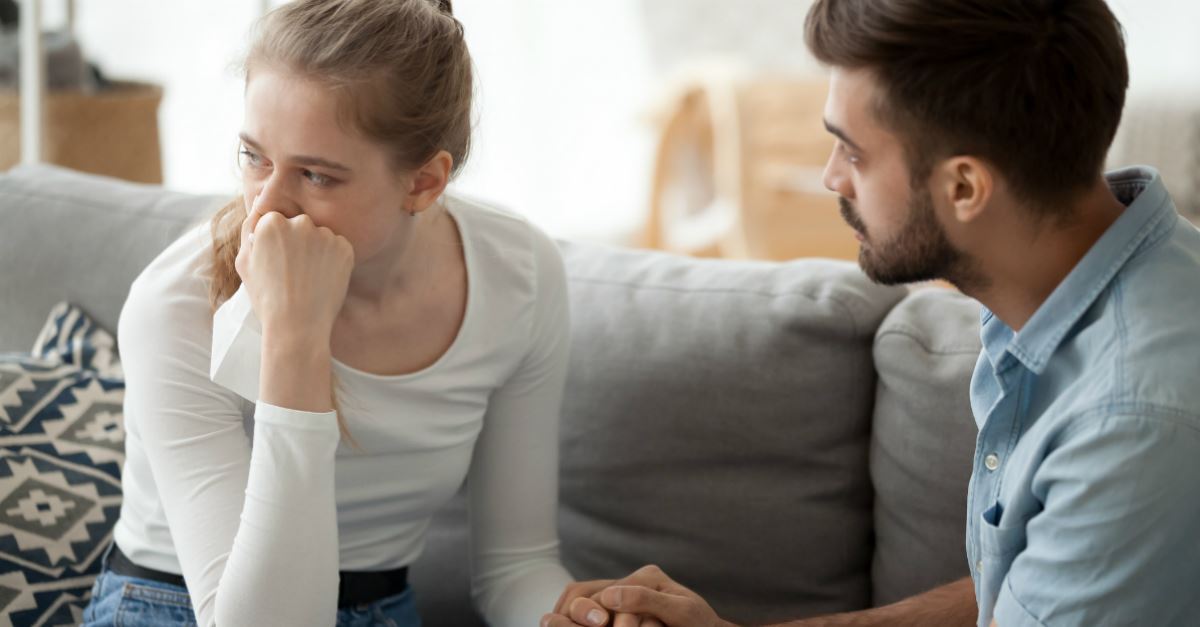 Photo Credit: ©GettyImages/fizkes
When Love Fades Away
God knows what it's like to be on the receiving end of a once-passionate love that has faded through the years. In Revelation 2:2-3 He commended His beloved bride, the church, for her hard work and loyalty to Him, but her "acts of service" weren't enough. He saw something missing and He wanted it back. In verses 4 and 5 He says:
"Yet I hold this against you: You have forsaken the love you had at first. Consider how far you have fallen! Repent and do the things you did at first."
Can you hear the plea in God's voice: You don't love Me the way you used to. Remember how you were so high on My love? You were on the heights! Now look at where you are…you've sunken into the valley of complacency. Do the things you used to do and love Me the way you once did.
God diagnosed the heart of his lover (the church) who was going through the motions, but her heart wasn't really into it. He instructed her in how to get her heart back for Him. He told her to:
Remember how high her feelings were for Him.
Realize how far she had fallen.
Repent for losing that loving feeling.
Return to the things she used to do.
Do you remember the way you and your spouse once were? Do you realize how far you might have fallen from what you used to do? Can you repent for letting other loves steal your heart away (your love for your job, your love for your children, your love of "being in love," your love for how he used to make you feel, your love for food, shopping, working out, or whatever it is that you might now crave more than him)? And can you return to the things you used to do for your spouse?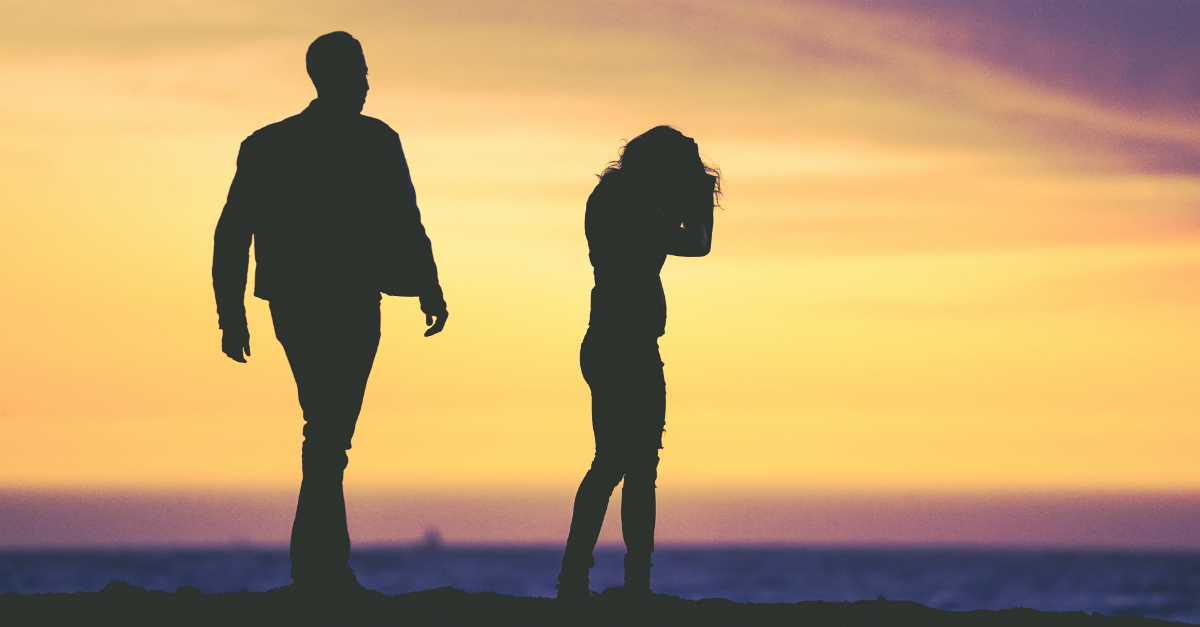 Photo Credit: ©Unsplash/Eric Ward
What to Do When You Fall out of Love with Your Spouse
We must be deliberate and intentional with the one to whom we pledged our hearts, love and lives. Here are six ways to fall back in love:
1. Remember What Drew the Two of You Together
It's been said that whatever first attracted you to your spouse is often the same thing that irritates you about him or her later. But when we trace back what is irritating us to why we fell in love with that person in the first place, it reminds us of who we married and why, and will help us bring back that loving feeling.
What was it about your spouse that stole your heart? Was it his smile, her sense of humor, the way he or she could make you laugh? Was it his gentleness toward you that made you feel cherished and loved? Was it the soft way she talked to you? Was it his integrity and his determination to love you as God does? Remember and let it draw you back to the way you once felt toward your spouse.
2. Refocus on Intimacy
Getaways (even on a budget) have been very important in my 32-year marriage to Hugh. But if you can't get away together, focus on how to bring the intimacy home by carving out time together, getting creative about expressing how much you love one another. Refocusing on intimacy – through intentional time together -- can recharge your romance and give clarity and perspective about how your focus or direction may have changed. Be extravagant in showing your love to each other, even though the cost does not have to be extravagant. It pays huge returns in the short term and the long term.
If you can't get away together now, start planning your next getaway (or second honeymoon). Just making the plans together can be a boost to your relationship. Then, when you go, act like you're on your honeymoon. It's been proven that going away together with your spouse decreases your stress, deepens your friendship, increases your sexual intimacy, and reminds you why you got married.
3. Recommit to One Another
Re-read their wedding vows to one another. Just reminding yourself and your spouse of the commitment you two once made can bring you into perspective and bring back those feelings. Some couples do this every year on their wedding anniversary. If you don't have written-down vows, then write new ones and share them with each other. There's nothing quite like your spouse hearing from you that you would still say "I do" all over again.
4. Revisit Fun
It's a tragedy when life becomes so busy that you and your spouse don't have time to have fun anymore.
Think about what used to make the two of you laugh and recreate it. Revisit memories that drew the two of you together. Reinvent some new, exciting habits like 5-minute back and neck massages during your spouse's favorite television program. Each of you wants to feel desired by the other, so write your sentiments on a sticky note and place it where only your spouse will see it and blush. Start a weekly date night incorporating something each time that once meant something to one or both of you. Be creative and make it happen.
5. Reminisce about Yesteryear
The longer you and your spouse remain together, the longer you collect a history – a history rich with experience, lessons learned, and opportunities to show each other grace. You've been learning how to do life together and that is precious. And just remembering all you've been through together can help usher you both to a place of renewed intimacy.
Take time regularly to reminisce about how the two of you met, dated, fell in love, and what you have loved about each other over the years. Take time to have specific conversations about how things may have changed and how you would like to see things change to make your marriage better. Be willing to have the difficult conversations, too. That's another way to connect and bring things back to the days when you were constantly monitoring your relationship.
6. Remember to Flirt
Admit it. You loved it when your spouse flirted with you back in the day. So bring that back by continuing to flirt with your husband or wife. Remain playful, and look for ways to have fun with your spouse, even if it's with the children or extended family. Intentionally speak words of encouragement, affirmation and respect every day (which can come in the form of flirting, or gentle encouragement). Think about it. Who wouldn't want to be around a person who is constantly encouraging them and pointing out their good qualities?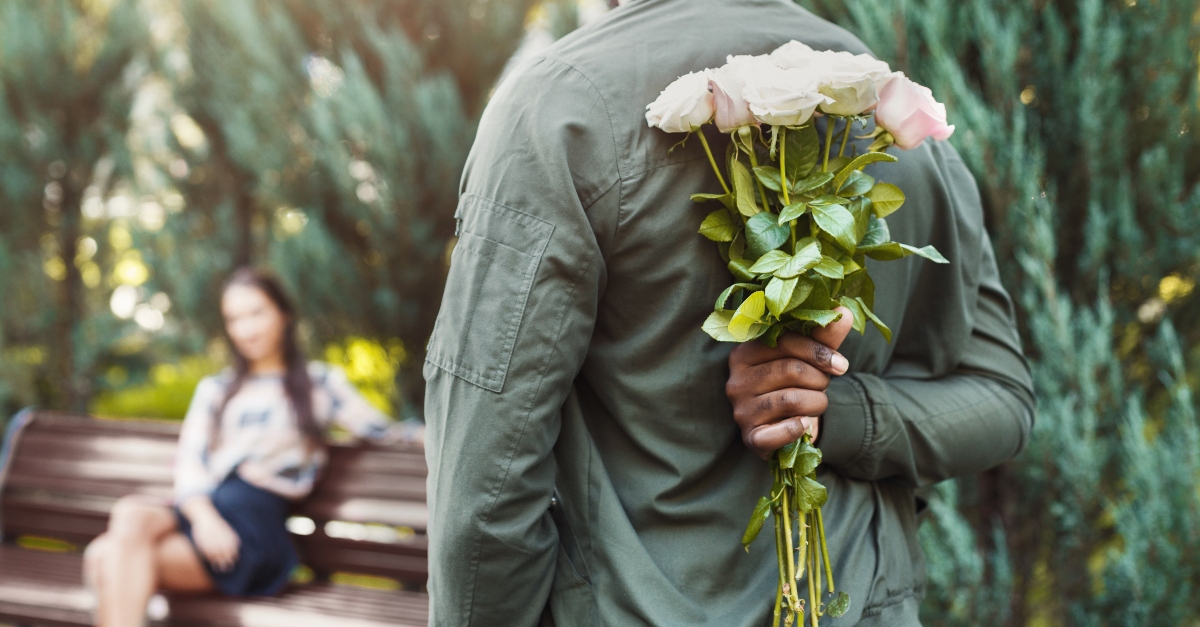 Photo Credit: ©GettyImages/ProstockStudio
How to Fall Back in Love After Being Hurt
We've all been hurt. And we've all hurt each other. The Bible says "For all have sinned and fall short of the glory of God" (Romans 3:23) and that means we have sinned against our spouses, as well. The best way to bring back that loving feeling in your marriage after being hurt is to love your spouse God's way. Not your way – which can be conditional, one-sided, or dependent upon your mood and your own happiness. But God's way – unconditionally and sacrificially.
Agreeably the best description of love is found in the Bible in First Corinthians 13:4-8. Verse 7 sums it up perfectly: "[Love] bears all things, believes all things, hopes all things, endures all things." (NASB)
Can you be a husband or wife who bears all things when it comes to your spouse's shortcomings, believes all things good about your spouse even when they've slipped up, hopes all things simply because they haven't given up on you, and endures all things with them? Christ endured all things for you – even death on a cross – so you could live with Him eternally. Love your spouse God's way and you will have the kind of love that doesn't run out or fade through the years.
Photo credit: ©GettyImages/MangoStarStudio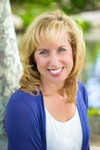 Cindi McMenamin is a national speaker, Bible teacher, and award-winning writer who helps women and couples strengthen their relationship with God and others. She is also a mother, pastor's wife, and author of 17 books, including When Women Walk Alone (more than 150,000 copies sold), When God Sees Your Tears, Letting God Meet Your Emotional Needs, and When a Woman Overcomes Life's Hurts. For more on her speaking ministry, coaching services for writers, and books to strengthen your soul, marriage, and parenting, see her website: www.StrengthForTheSoul.com.
---
---