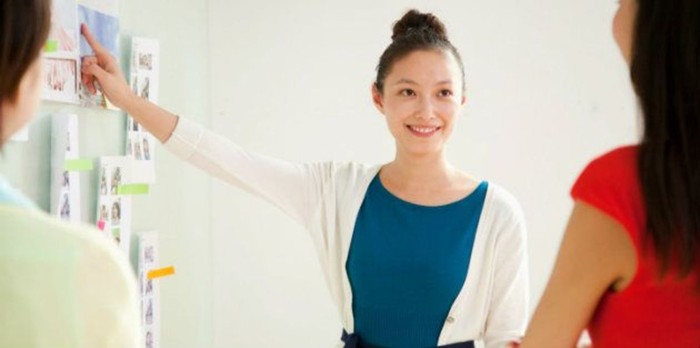 I used to think being assertive meant being pushy. Now, I see how God wants us to be assertive with grace.
If you had asked me in high school, even in college, if I thought I was assertive, I would have denied it. Who, me? The sweet little Christian girl who follows all the rules? Of course not! Being assertive, to me at the time, meant being pushy, abrasive, rude and hostile. Nothing that a woman should ever be. And certainly not a follower of Christ.
Fast forward about ten years. I have been catapulted into a career I never expected, one which has been a great fit for my skills and has challenged me significantly. You see, some people are born assertive. Some people spend their lives making things happen and getting what they want because they have that personality. I used to think that wasn't me. I used to think that in order to be assertive, one had to be born with that trait. I am emotional and empathetic and quite possibly too sensitive. Qualities that make me likeable, but not effective.
But throughout the last ten years of my life, I have met two women who have completely transformed my view of how Christian women are called to behave. They have challenged me, pushed me, saw potential in me, and been extremely assertive with me. And I am so thankful. Here are a few things I learned from them that I now believe wholeheartedly about my career, my relationships and my life.
Being assertive does not mean being hostile.
In fact, I don't believe assertiveness to be a negative thing at all. By definition, it means to be confidently self-assured. It's only when assertiveness crosses the threshold into negative behavior that we become rude or arrogant. To me, as a Christian, being self-assured means I am confident of my identity in Christ and who He has made me to be. I am confident that I work hard, am honest and that I bring a unique perspective and set of skills to the table. This doesn't mean I'm always right. But it does mean that I have a right to communicate boldly and openly and I can gracefully demand, within reason, that I am respected and treated with excellence by openly providing the same to others.
Being gracefully assertive is necessary to be effective.
People will walk all over you if you let them. Whether you're just trying to get the cable company to fix your Internet, or starting a new ministry, it's difficult to accomplish anything without determination and confidence. We're constantly dealing with people who don't share the same passions we do, who don't know the Lord and are just trying to get through the day, and who don't meet our expectations. In some cases, we encounter people who just don't like or don't care about their job, making it hard for us as customers or co-workers. I've learned in these cases, we must remain representatives of Christ's love and try to find those individuals' strengths, but this doesn't mean we should be stopped from moving forward. Demanding excellence from others in a loving way is sometimes the only way to accomplish what we must do.
In the Bible, many of our heroes of the faith were assertive. They were successful in their ministry because they were certain of the Lord's call on their lives and refused to be stopped. In this same way, we should not allow the fear of being pushy stop us from speaking with candor, from asking to speak to a supervisor, from gracefully declaring that outcomes aren't acceptable, from accomplishing what we believe we have been called to do.
The presence of assertiveness does not mean the absence of humility.
Assertiveness can quickly become negative if we forget to remain humble. This may seem like a contradiction, but acting with confidence and determination should never mean assuming we are better or more important than others. Instead, it means being bold and self-assured in Christ, but still open and honest about our mistakes and shortcomings. It means admitting when we're wrong and recognizing those around us – even those who aren't easy to work with – also have great purpose and worth. 
The ability to be assertive is learned.
Some of the best leaders are those who aren't necessarily assertive by nature. I like to think about Moses in this case. He was scared and unsure of himself, but that didn't stop God from using him. Moses learned to be assertive as a result of God's call on his life. The first time Moses stood in front of Pharaoh he probably wasn't feeling like he had it all together. I have begun to develop confidence as a result of responsibilities at work. I used to hate talking to people on the phone, hated following-up when I hadn't heard back from someone, hated telling a vendor that I wasn't happy with their work.
These skills take practice and the only way to learn them is to do them and rely on the Lord's grace to meet you in the middle. I've cried on a conference call, been yelled at, made my co-workers mad, and dropped the ball big-time. None of us is perfect, but this can't stop us from striving to meet the expectations we have for ourselves and the responsibilities with which we've been entrusted.
We are called to be assertive.
As women, we often refer to the Proverbs 31 Woman as a Biblical model. Read it again – and find all of the verses that reference this woman's ability to provide for her family, accomplish her daily tasks, and faithfully serve her Father. Namely, "She is clothed with strength and dignity…She speaks with wisdom, and faithful instruction is on her tongue. She watches over the affairs of her household and does not eat the bread of idleness." (Verses 25 – 27) There is no way the Proverbs 31 Woman can accomplish what she does without acting boldly and confidently in the roles she's been given.
As Christians, we believe our lives have purpose. If we truly believe this, we must be vigilant in defending that truth. We must be bold in our relationships, confident in our calling, and relentless in our efforts to become the women we've been created to be.  We must always be "quick to listen and slow to speak" (James 1:19) – but when we speak we are called to "put off falsehood and speak truthfully to [our] neighbor" (Ephesians 4:25).
Do people still intimidate me? Yes. Do I still shrink from being assertive in certain situations? Absolutely. Am I often wrong, even when articulating something I believe to be right? Yup. But the more I learn, the more the Lord pours His grace out on me and the more I believe that in being assertive about my faith, my calling, my responsibilities, my gifts, and my identity in Christ, the more He can use me, teach me and grow me in reliance on Him. Being a confident woman means finding – and acting in – our identity as the Daughter of the King.
"Such confidence we have through Christ before God.Not that we are competent in ourselves to claim anything for ourselves, but our competence comes from God."- 2 Corinthians 3: 4–5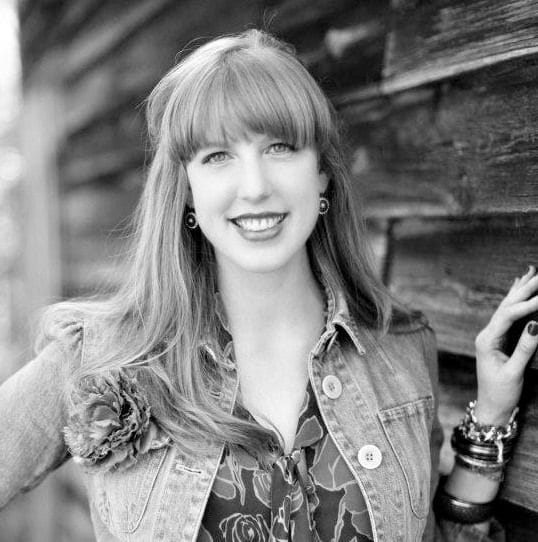 Chelsea Cote is a Type A twenty-something residing in Charlotte, NC. A non-profit development director by day, Chelsea loves Jesus, fashion, her family (including her giant cat Liam), decorating, art in all its forms, gummy candy, thrifting, liquid eyeliner, and watching The West Wing and Friends reruns. You can follow her on Twitter, Instagram and Pinterest and read her thoughts on faith, fashion and everything in between at www.bloomingbranchblog.com. 
---
---