The Secret Fifth Season

I'm finding that Virginia Beach–where I live–has five seasons. The one between summer and fall is named Hindsight.

It's a time of year when the mistakes you made during the summer prior are crisp and clear. The trees, in preparation for fall, bare their true colors. And the branches of your own life, it seems, bare yours.

The mistakes you have made in the season of Hindsight are black and white. Plain as the verses and chapters on the crinkled pages of an NIV Bible.

The season of Hindsight is in the Bible, too. It's at the end of the story of the prodigal son. The youngest brother of two goes rogue in his quest for finding purpose and contentment. He's unsatisfied with life under his father's roof. He strips his father of all he has for him. And when he decides it isn't enough, he flees in search for better.

He wastes his inheritance, his talents, his skills during this search for life of meaning outside of his father's home. And then, of course, Hindsight comes and cures the Prodigal Son of his selfishness when he finds himself desperately eating amongst the pigs (Luke 15:15–17).

The whole story is a commentary on how we love and honor our Heavenly Father. We have the choice to be either grateful or spoiled. We may either be thankful for the blessings we have, or we may wither our inheritance away.

We may either stay and eat with our Father at his table, or be desperate enough for the scraps from his livestock's trough.

And while we all–as Christ-followers–certainly have the capacity to become prodigal sons and daughters in their own way, there is something much worse than becoming one.

Dating one.

The Pre-Hindsight, Smokin' Season

So, there I was, in the midst of dating the Prodigal Son.

We sat, the Prodigal and I, as we had throughout the summer. Reclined in the wooden folds of his Adirondack chairs on the back patio of his apartment. We sipped on rum and cokes on his back porch. He talked about things like the Wall Street Journal, and transferring money from my savings account and investing it in my brokerage account.

I told him I didn't really care about the stock market, or investments. The sounds of the rhythms from the whirring of tires on the street in front of us broke the silence as he stared at me quizzically.

"Here," he said to me as he handed me the last quarter of his cigarette. He let out a long sigh, and the smoke from his cigarette flailed sharply in front of him like ribbons tied to an automatic fan as he turned to go inside. "Finish that up for me."

Obediently, I took the dying butt from his fingertips and took a short, hesitant drag.

It was right around then that the thick, humid smog of the summer I was living in began to lift and the bite of the Hindsight season was beginning to approach.

I realized then and there I was dating a Prodigal Son.

What He Really Looks Like

I'm not saying he was an all-in-all bad guy. In fact, he was all the things my parents would have loved for me to become legally tethered to. Well educated, wealthy, ambitious, well-respected within the community. He was even what many would consider a Christian.

But, at the end of the day, he was selfish.

He was battling something deep and twisted in his life. He was pursuing things of the world, searching for ways for the empty to fill him. He had pain that was too tempting for me to try to fix. The damage, the hurt of this past and breaking away from his Father was beyond anything my relationship with him could repair–though I tried.

He was running from a God I was trying to cling to. Chasing dreams and ambitions that were clearly only of this world. His dissatisfaction with all he had earned on his own rubbed off on me. I found myself becoming dissuaded with my own blessings, and my own relationship with the Lord.

The more smoggy summer evenings I spent seated in those Adirondack chairs, the more I realized this man wasn't going to lead me to Christ in our dating life. He was quite satisfied living under the illusion that he could earn his peace and love in the world by acquiring things.

He was on a fast road of breaking away from his Father's home, and he wasn't anywhere near ready to return. What's more, he didn't want me, as his girlfriend, by his side to love and support him. He certainly didn't want to love and support me. He simply just wanted me there for the ride.

The Elements of Prodigal Dating

In the world of dating, prodigal men abound. They're chasing after dreams and resources that deplete. They pursue a sort of physical inheritance from women–kisses, hugs and overnight stays they have not yet earned.

Their commitment-levels are low. And why should they commit? They're on the run.

And while it may be tempting to chase after a man who struggles, or hurt, thinking that your love has the power to change him, it can't. The truth is, he's a man who needs to return to his Father, and there's only one element that can get him there. And that element is Christ. Not you.

The pivotal moment in the Prodigal Son story occurs when he hits rock bottom. When he looks up from the pig trough, and realizes that even his father's servants were living better than he was.

He has a journey to make that will lead him back to his Father's care. It's a decision only he can make on his own.

And sisters, you were not meant to go on this journey with him.

Prodigal is as Prodigal Does

The Prodigal Son I was dating wasn't the only one to blame in this downward spiral of forgetting the meaning of life and dating. I had gone rogue in my quest for finding love in wrong places. Places within the season of Hindsight. Places like the Prodigal's porch.

I was making demands of a romantic inheritance from my Heavenly Father because I wanted a husband to have and to hold like the rest of the women in my life . I wasn't earning it by simply sitting around trying to trust a God who was–in hindsight–telling me to wait. Just wait.

So I ran.

Thankfully, the story ends with acceptance and forgiveness for stepping outside of my Father's house and into a world that can't offer me what it is I'm really looking for. It ends with me leaving the Prodigal Son on his own back porch–somewhere in that smoggy season of Hindsight.

And I ran back into my Heavenly Father's home.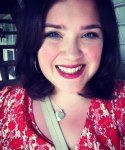 Brett Wilson is a Christ-loving, single, curly-haired, left-handed coffee-addict. She is a public relations writer in Virginia Beach, Virginia. Brett lives with her best friend and a Boston Terrier named Regis. You can read more from Brett at her site, www.amanworthwritingfor.com, or on Twitter.