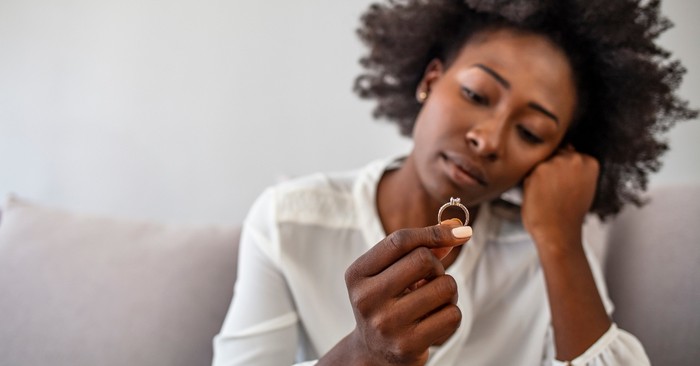 Make sure you read to the end. A FREE engagement gift awaits below.
Congratulations! Your pre-engagement season is over. As you now journey through this next part of the journey toward marriage, there are several things I encourage you not to be so quick to look past as you desire to honor the Lord in your relationship. As my wife and I have mentored couples who have also been in your shoes, there is one thing we warn them to be cautious of: long engagements. You see, after you get engaged, no matter if you take a couple of weeks or days we highly encourage you to set a date. Why is this important? In setting a date, you now have a goal to start creating a vision for your wedding and also your marriage.
Oftentimes when couples do not take our advice and set a date, there is a sense of uncertainty in their relationship and even confusion. With this being said, it is my hope to help you avoid the five common temptations I see couples struggle with that come with long engagements.
Photo Credit: © Getty Images/dragana991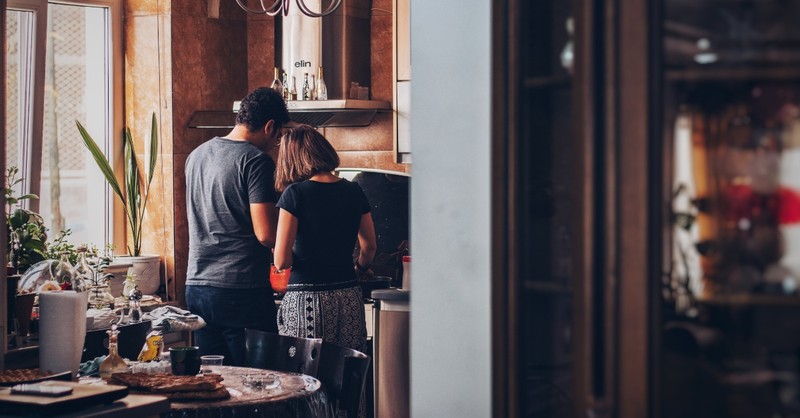 1. The Temptation to Become One before "I Do"
Moving in Together
One of the major issues engaged couples face is the temptation to become one before "I do." We do not have to sugarcoat this. I recently heard of a couple who came back to their accountability and said, "we believe God is calling us to move in together before marriage to save money." Reading the Word of God myself and understanding God's character, I would say God will never invite you into a situation where you can likely fall into sin. That's not God. There are plenty of options that the couple could have come up with. Personally, we wrote about a miracle in our book #CompletelyMarried where God opened up a door for Kenady, my wife, to stay with a woman at our Church before our wedding. My wife and I were intentional about pleasing God regarding our purity and He showed up. If you put Him first, He will move heaven and earth to help you avoid falling into sin. We are living testimonies of His grace.
Weaving Your Lives Together
Other temptations that we would caution you to avoid that involve becoming one too quickly before marriage are creating a joint bank account, starting a business together or even getting pets together before marriage. All of these can wait until after "I do" and your covenant is established. You do not want to go through unnecessary legal battles if the engagement does not work out and you two split up. Pray to the Holy Spirit to give you self-control and learn how to wait on Him and His timing.
Photo Credit: © Unsplash/Soroush Karimi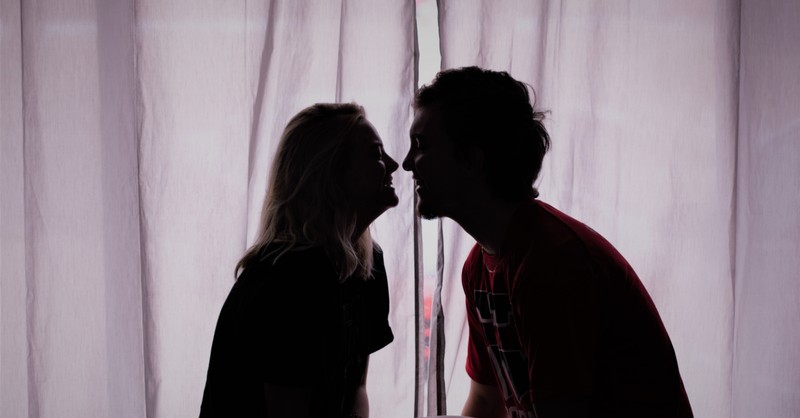 2. The Temptation of Sexual Sins
We alluded to this above but the longer your engagement is there is a stronger temptation to fall into sexual sin. I was a virgin for 35 years. That's right, I waited until I was married to Kenady to have sex after "I do." This might seem unheard of these days, but it is possible with the help of the Holy Spirit and strong accountability. If you have a long engagement, your flesh will start groaning for intimacy. And if you and your significant other have not set a date, you are more likely to give into your fleshly desire the longer the engagement period lasts.
Scripture says, "Flee from sexual immorality. All other sins a person commits are outside the body, but whoever sins sexually, sins against their own body" (1 Corinthians 6:18). Fleeing sexual immorality under the same roof with your fiance could be extremely tough. I personally have never heard of a story that ended well. My question is, why would anyone put themselves or their fiance in such a compromising situation everyday before their wedding day? Wouldn't that be just cruel and unkind to do to yourself?
Now, on the other hand, if you might be having premarital sex, I boldly and lovingly ask you to search the scriptures about God's original plan for sex within marriage and encourage you to intentionally invite accountablility into your relationship. There is a beautiful thing that happens when you have sex after marriage and I don't want you to miss it. Don't allow Satan to lie to you and say "It doesn't matter if you had sex already. Keep on engaging in unlawful intimacy." I would say our God is able to make all things new and redeem your sexual past. He loves you and desires that you surrender your sexuality to Him for the remainder of your engagement and commit your life to Him wholeheartedly. The "wait" is worth it every single day!
Photo Credit: © Unsplash/Sharon McCutcheon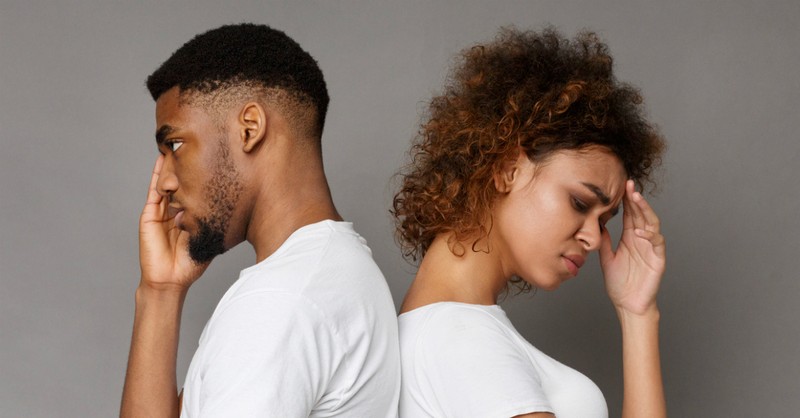 3. The Temptation of Complacency
We see couples push off their wedding because they are already getting the benefits of marriage. So they say, "why rush?" Complacency in any relationship is never a good sign. This flippant attitude encourages you to disregard physical, emotional and even spiritual boundaries. You are less likely to see or notice warning signs in the state of complacency. Crossing these boundaries and even getting hurt can cause excess baggage that will weigh the relationship down. This could even lead you two to continue to extend the engagement even longer. Do you see how this can turn into a vicious cycle?
Complacency can not only lead to sin, but you may even start taking each other for granted. You might start looking at other people's relationships and start comparing other situations with yours. Two things you can practice in your engagement to fight against complacency is first to have what we call, "heart check-ins." This is something my wife and I do on a regular basis that helps us lean into our emotions and make sure we are not unintentionally hurting each other because of unproductive habits. We simply ask, "How's your heart?"
The second thing you can do is to have gratitude sessions. This will especially be beneficial to you as you plan your wedding. Sometimes the wedding talks can get intense and we encourage you to take a break from all the planning. Then you can ask each other, what are you grateful for today? No matter how small or how big the item is, we constantly remind ourselves of the goodness of God and how grateful we are to have Him in our lives and each other.
Photo Credit: © Getty Images/Prostock-Studio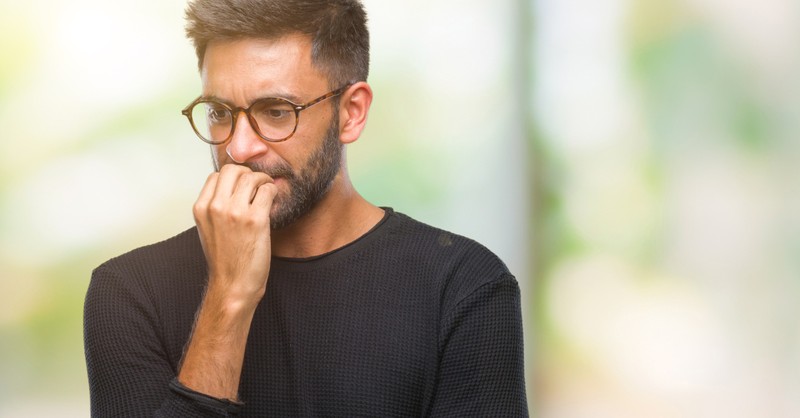 4. The Temptation to Fear Commitment
A long engagement can get you second guessing your commitment to your future partner. The proper friends can give you perspective on how to navigate these feelings. However, if you don't have the right people in your life, they can sow seeds of doubt and fear. This is why we repeatedly encourage couples to get into a godly community. Yes, family is good to some extent, but what we have seen is that there can be a lack of filters on the mouths of some people. They will say whatever they want to say with no regard for your feelings or your beliefs. They speak out of their experience because it's their truth, but it might not be the truth.
To combat fear you must dive into the Word of God. Paul taught Timothy in 2 Timothy 1:7 that, "For God hath not given us the spirit of fear; but of power, and of love, and of a sound mind." To have a sound mind that is not double-minded, you must learn to fear the Lord and obey His commandments. His commandments are in His Word, so you must be in His Word regularly to know what He desires of us. You see, if you are full of fear of the future, especially involving marrying your fiance, I would ask you, how committed are you to Jesus? When you answer that question honestly, it will help you be committed in other areas in your life, especially with your fiance.
Photo Credit: © GettyImages/AaronAmat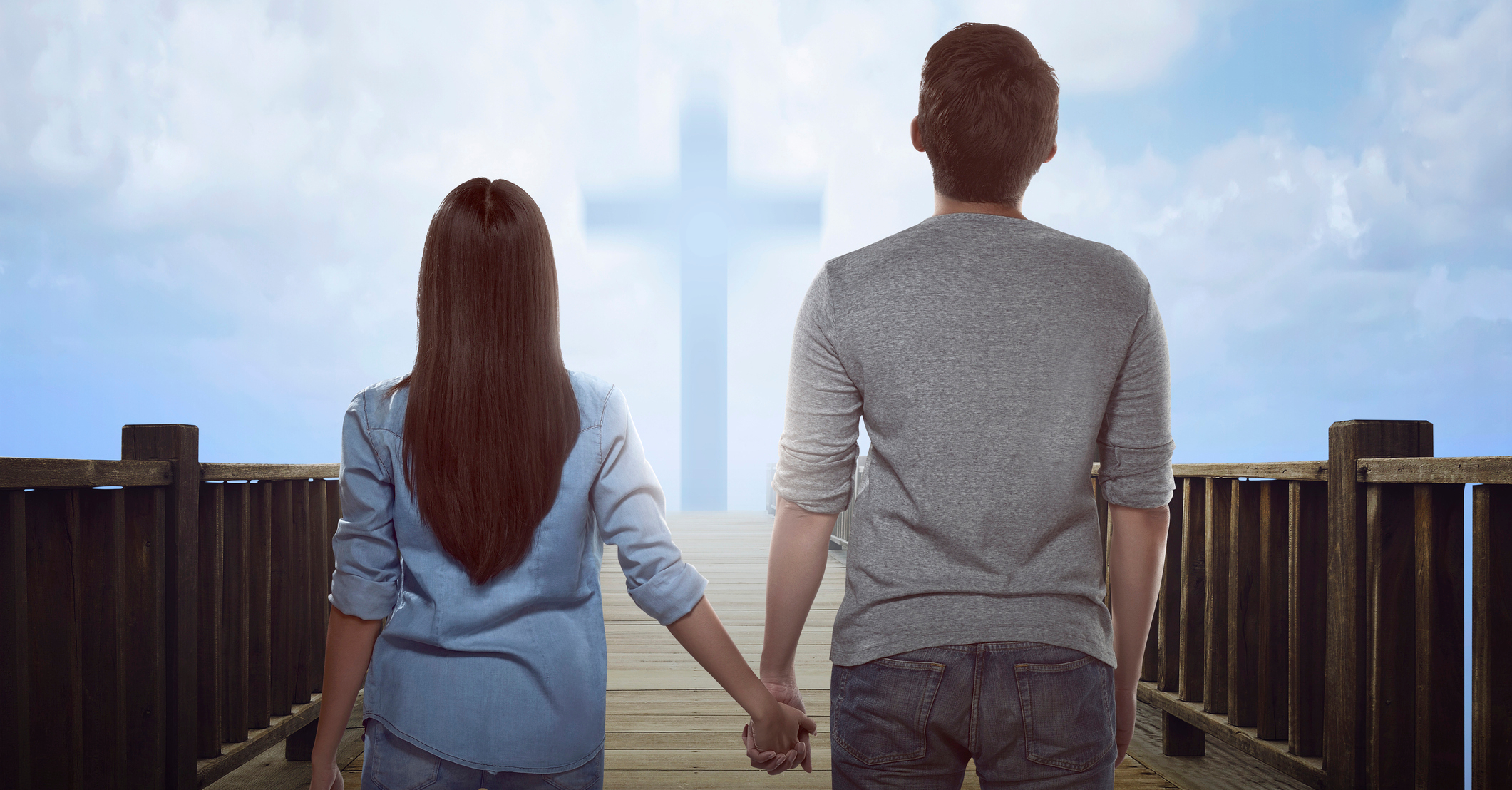 5. The Temptation to Overlook Purpose
How is 'the list' going? You know, the list. Who is coming to the wedding? Where is the wedding going to be? Are you going to have a buffet or plated dinner? What color are the bridesmaid dresses? Are you overwhelmed yet?
Please listen, you can extend your engagement merely based on the plans of putting the wedding together. Now, don't get me wrong, I believe some of these things can be important to you, but I want to offer you another perspective. What is your purpose after the wedding? What has God called you to do for His glory to bring people closer to Him. We can't get caught up in the glitz and glamour of a wedding and forget the goal is to allow God to reveal to us our purpose that will eventually glorify Him and bring Him joy. And yes, you getting married will do that as well, but don't idolize the moment and forget about your lives and the purpose you were created for. So I encourage you to engage in serious conversations with your significant other about the purpose of your life after the wedding. This will in turn keep you from procrastination, set a date, and finally deeply desire to get married.
For those who are engaged, we have a special gift for you. Please click here to receive our FREE 7-Day Devotionals for the Soon-To-Be Husband and Wife.
Photo Credit: © Getty Images/leolintang
Originally published Thursday, 17 June 2021.
---
---