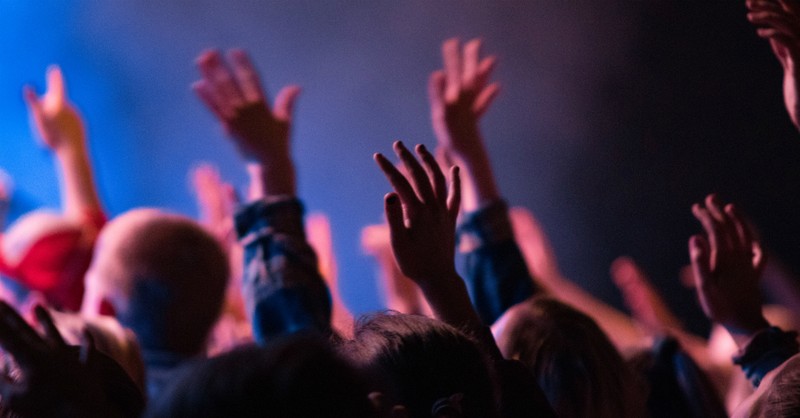 Church Is Not a Building: How to Worship during Coronavirus

It's Saturday evening, and I'm scrolling through social media, chuckling at all the humorous memes regarding Sunday service and the lack thereof. The self-distancing and quarantines implemented by many states have people wondering how they are going to have church in the morning. People want to fellowship, worship God, and hear a word from the Lord.
I understand how they feel because I feel the same way. I love going to church. I enjoy being in church, and I love corporate praise and worship. Yet, I know that church isn't just a building, and I know worship is more than the few songs we sing in church on Sundays.
Indeed, Christians must remember that the physical buildings in which we worship every week aren't the church. We—the members—are the church, the ekklēsia which is "a calling out, a popular meeting, an assembly," (Strong's G1577). Put plainly, the church isn't a building, but a people. And since we are creative people, we can come up with creative ways to worship the Lord and attend church.
Photo Credit: ©Getty Images/Splash of Photography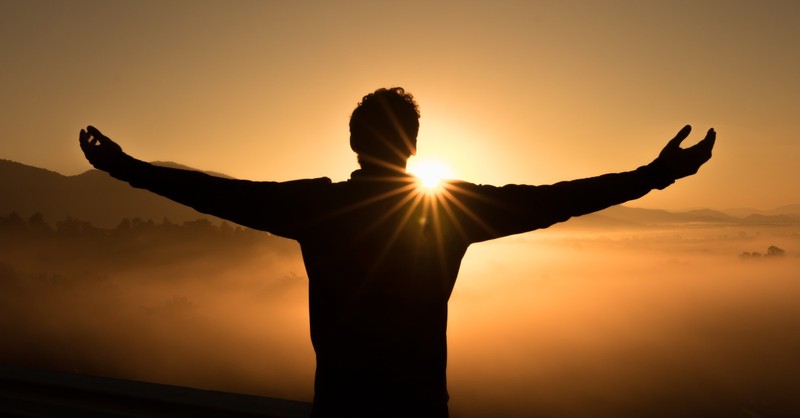 Believers Worship in Spirit and in Truth
"Come, let us worship and bow down, let us kneel before the Lord our Maker." (Psalm 95:6)
While corporate worship is wonderful, we can prostrate ourselves in homage, reverence, and adore God in the privacy of our homes as well. We mustn't believe the lie that we can only worship in the church building, because if we believe that lie, we won't worship the Lord during the quarantine in which we all find ourselves. Instead, we'll wait until the quarantine is over before we're able to worship the Lord.
"God is spirit, and those who worship Him must worship in spirit and truth." (John 4:24)
You don't have to wait to worship the Lord. Worship is firstly a spiritual act that can be done any and everywhere, and indeed, should be. Spend the quarantine in adoring the Lord. Fall prostrate and spend time with Him in prayer. Revere the Lord. Love Him. He deserves it. A government-imposed quarantine doesn't cancel our responsibility to worship the Lord.
"Not forsaking our own assembling together, as is the habit of some, but encouraging one another; and all the more as you see the day drawing near." (Hebrews 10:25)
Photo Credit: © Unsplash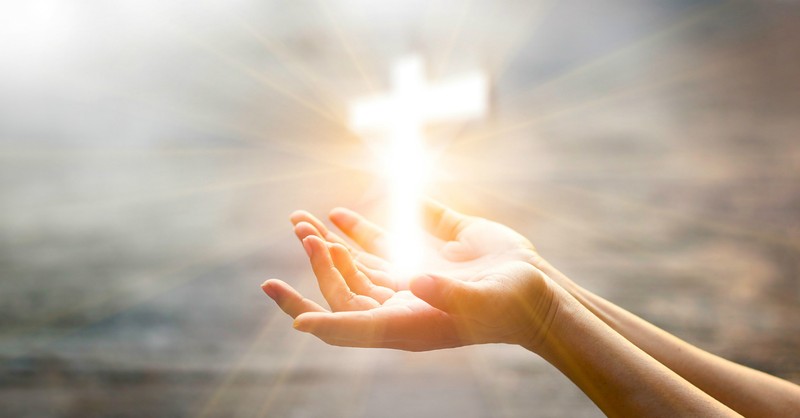 How to Stick together When You Can't Be Together
Unfortunately, we're so used to calling the buildings in which we worship "church," that we're left feeling orphaned when we can't assemble at those buildings. How will we worship and praise the Lord? How will we bring our tithe and offering to the storehouse? How will we have Bible study and Sunday school? How will we hear the weekly sermon? How will we fellowship?
Although many churches currently use technology efficiently, other churches don't. My church records our weekly services, but we don't stream them, and I'm not even sure how many people watch the recorded services on our private YouTube channel.
How can the church worship during the Coronavirus pandemic when governmental officials are prohibiting mass gatherings?
Photo Credit: © Getty Images/ipopba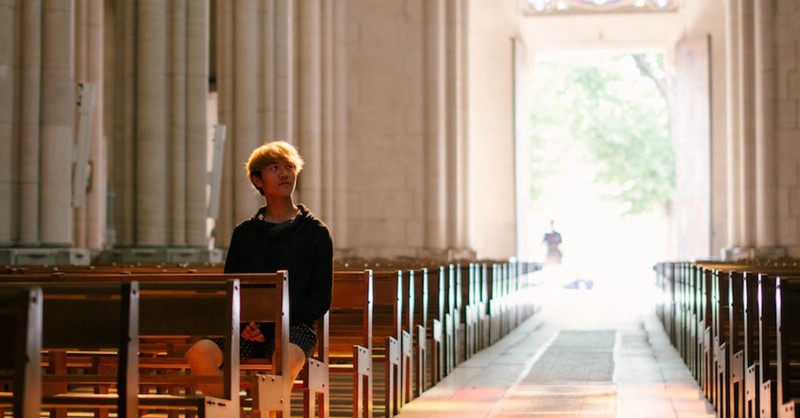 What Does it Mean to Be the Church?
Where there's a will, there's a way.
"They were continually devoting themselves to the apostles' teaching and to fellowship, to the breaking of bread and to prayer. Everyone kept feeling a sense of awe; and many wonders and signs were taking place through the apostles. And all those who had believed were together and had all things in common; and they began selling their property and possessions and were sharing them with all, as anyone might have need. Day by day continuing with one mind in the temple, and breaking bread from house to house, they were taking their meals together with gladness and sincerity of heart, praising God and having favor with all the people. And the Lord was adding to their number day by day those who were being saved." (Acts 2:42-47)
In Acts 2:42-47, we're taught a few truths that can and should be applied to today's church. Although megachurches are nice, they aren't the only method of fellowship. Indeed, we can still devote ourselves to the apostles' teaching, fellowship, breaking bread, and prayer. We can do so virtually.
We live in a technologically-advanced era that allows us to fellowship virtually. We have tools and resources at our disposal about which the apostles could have only dreamed. Corporate worship doesn't have to stop. Here's how:
Photo Credit: © Getty Images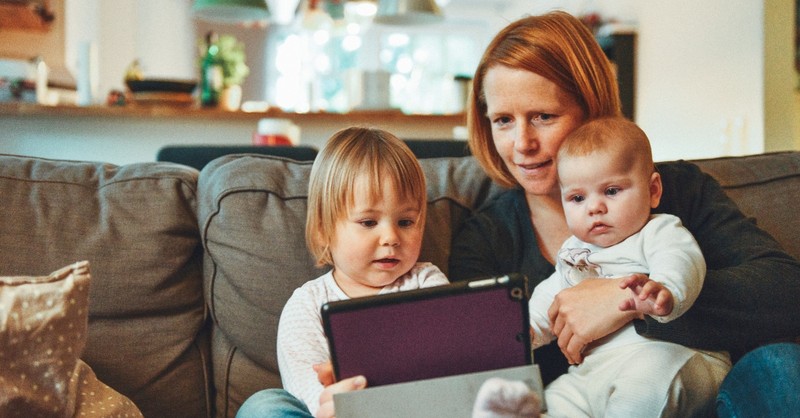 How to Worship together While Apart
1. Zoom
I held Bible study Wednesday night via Zoom. Some people accessed the study using the video feature while others dialed in and were able to comment and ask questions. They were able to fellowship, and I believe people enjoyed it quite a bit (except for the moments when someone wouldn't mute their phone).
2. Stream Live with Limited Audience
Another option has the musicians, singers, and pastor conducting the service live with either a limited audience or no audience at all. Everyone at home can view the live stream and worship along with the musicians and singers.
3. Text and Chat Features
Most people have mobile phones. Creating distribution lists and engaging people in conversations on a variety of Biblical topics would maintain a feeling of unity and cohesion until we're allowed back into our corporate worship settings.
4. Social Media
Facebook and LinkedIn have "group" features. My church has used a closed Facebook group for many years to communicate with the congregation. We post official church business in the group, but we also post funny memes, Scriptures, and videos as well. Social media allows us to keep in touch and maintain corporate worship. We have to find creative ways to use it for God's glory. For instance, Facebook, Instagram, LinkedIn, and Twitter (the platforms I use most) have "Live" features. Take turns posting inspirational Live videos to encourage one another.
5. Phone Calls
The invention of the internet and social media has caused many people to forsake regular telephone calls. No one can transmit coronavirus over the telephone. We can call one another for praise, worship, and encouragement. We can study Scripture together or have a time of devotion based on a few verses.
My friends, as of today, no one knows how long we will be instructed to self-distance or quarantine in our homes. What we do know is that neither God nor His word has changed. God is still on the throne. He is still in control. And He still loves us. The same instructions He provided in His word thousands of years ago are good, righteous, and faithful for us today. God is greater than any virus. Don't waste another day worried about the virus. Spend this time in worship and adoration of the Lord. Spend this time virtually fellowshipping with the universal church using the technology with which God blessed us.
---
Aretha Grant serves her local church as a bible teacher and elder. She loves writing and is the author of Overcomer: 25 Keys to Walking Victoriously. Aretha resides in Hagerstown, MD with her husband and two youngest children. You can read Aretha's blog at www.arethagrant.com.
Photo Credit: © Unsplash/Alexander Dummer
---
---