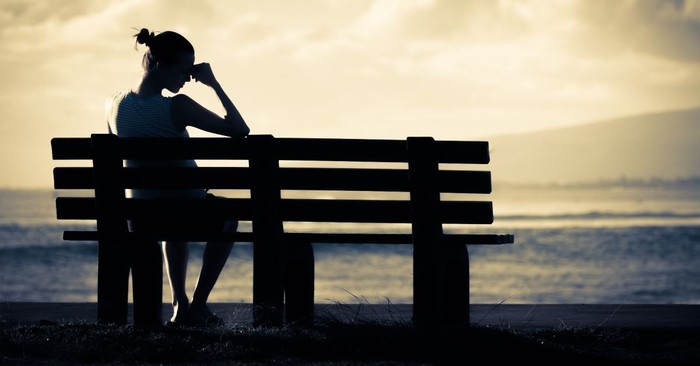 Do you struggle with the feeling of never fitting in - either in the world or even in the church? You're not alone. Here are 6 good things to remember when you feel lonely and like you don't fit in.
For as long as I can remember, I have felt like I was on the outside looking in. I have felt that I never quite fit in with those around me. There have even been times when I've felt this way around my own husband and children, not because of anything they've done, but because of what I'd learned to believe about myself before they were ever my family. 
As I have lived life with my beautiful, hardworking, mature, multi-talented daughter; my handsome, self-confident, naturally gifted at every sport son; and my gentle, humble husband who is loved by everyone who meets him; I have felt like I'm the only member of our little family who doesn't have something truly amazing to offer.
It's as if I have been waving a giant flag, with the word "unacceptable " written across it throughout most of my life.
Often, the opinions of others will form the opinions we have about ourselves:
Those things that have been said--or left unsaid--can cause us to believe that we aren't capable.
The spoken and unspoken disapproval, the harsh words, and the sarcasm become who we are.
These opinions settle into our souls and become our truths. It is only when we take time to evaluate ourselves in light of God's Word that we discover the truth about ourselves: we are beloved children.
6 Truths to Remember When You Feel Like You Don't Fit In 
1. The world and the church – flawed, sinful people - try to dictate what it means to fit in.
When it comes to belonging, the world's standards often revolve around characteristics that are mostly superficial, such as income, background, education, outward appearance, or current fads. Similarly, the church's standards on inclusion revolve around programs or ideas that dictate to us how we are supposed to serve God.
Each generation, believing that the prior generation was a bit deficient in how they "did church", comes up with what they feel is a better method. They tell us how we are supposed to show up. The wording and ideas may change from one generation to the next, but it's all the same in the end. It is all man's interpretation of how we are supposed to "do church."
2. Look inward and upward, not outward. 
Instead of looking around and evaluating ourselves by what is going on in this particular day and age, we need to look inward and upward, evaluating ourselves in light of God's Word and who God created us to be. As I get older, I am learning to put down my "unacceptable" flag and to pick up the Sword of the Spirit--the Word of God.It is then that I discover God's truth:I am here to be my unique, God-glorifying, Holy Spirit-controlled self. What makes me different reveals exactly who I was created to be.
"Finally, be strong in the Lord and in his mighty power. Put on the full armor of God, so that you can take your stand against the devil's schemes. For our struggle is not against flesh and blood, but against the rulers, against the authorities, against the powers of this dark world and against the spiritual forces of evil in the heavenly realms… Take the sword of the Spirit, which is the word of God." - Ephesians 6:10-17
3. Embrace truth.
I am member of God's family, adopted by Him, and acceptable because of Christ's death on the cross. I have a God given purpose and gifting, and God wants to use me to further his kingdom and bring Him glory. Embracing this truth frees me to be satisfied with my calling, seeking only his approval.
"Hepredestined us for adoption to sonshipthrough Jesus Christ, in accordance with his pleasure and will…" - Ephesians 1:5
"Am I now trying to win the approval of human beings, or of God? Or am I trying to please people? If I were still trying to please people, I would not be a servant of Christ." - Galatians 1:10
4. Be confident in your calling and identity. 
If who I am fits the latest trends of the world or the church, that's okay. If it doesn't, then I can still be confident in my calling and in my God-given identity. The feelings of being unacceptable, not fitting in, and not having much to offer, can be conquered forever. The lies of our past, the lies that are fighting for attention now, and the lies that will fight for your attention in the future, can all be silenced with the words of Psalm 139!
"All the days ordained for me were written in your book before one of them came to be." – Psalm 139:16
5. You are unconditionally accepted and loved by the Savior.
Our savior was rejected, beaten, and scarred by the majority: the ones who forced him to carry the "unacceptable" flag. We were made for him and by him. Coming to the realization that you don't fit in is, in reality, the best place to find yourself. You were never called to fit in--not into the world and not into the church. Put your fingers in your ears and refuse to listen to the enemy when he whispers that you have nothing to offer, that you are unacceptable, and that you aren't capable of much. No matter the external source of those lies, Satan is the one lobbing every fiery dart! (Ephesians 6)
6. Speak God's truth to yourself each day.
Immerse yourself in God's Word and be reminded that you are called to become more like Jesus, not more like those around you. This will enable you to recognize the lies and reject them immediately. The enemy will exploit the lies you believe to achieve his own destructive ends; he wants us to curl up in the corner like a homeless man, layered in rags, with nowhere to call home. The reality is that we are children, adopted by the God of the universe, and that our home is found in Him. That homeless man has no place in our souls, because he does not represent the truth of who we are in Christ.
That flag - the one propped up in the corner, begging to be picked up so it can declare to you and to the entire world that you are unacceptable - you can confidently carry it to a flag burning party as you celebrate your calling and identity in Christ!
Image Credit: ©GettyImages/kieferpix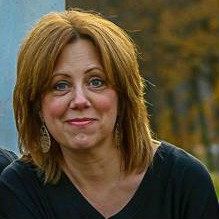 Gina Smith and her husband have served on a Christian college campus as the on-campus parents for over 20 years. They have lived on the campus where they homeschooled and raised both of their children. In her spare time she loves to write and recently authored her first book, "Grace Gifts: Practical Ways To Help Your Children Understand God's Grace." She also writes at her personal blog: ginalsmith.com.
---
---