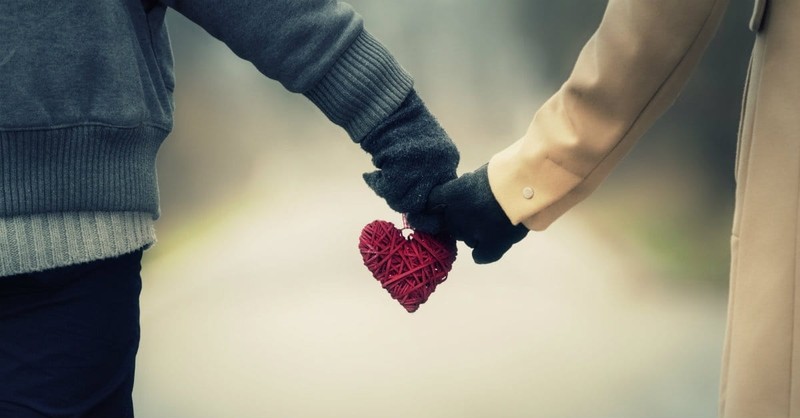 5 Unusual Ways to Show Biblical Love on Valentine's Day
Arlene Pellicane

ArlenePellicane.com
It's fine to get a card and gift for your sweetheart. But don't forget to add in these five ways to show biblical love.
If you give a loved one a greeting card on Valentine's Day, that won't be out of the ordinary. According to the Greeting Card Association, 145 million Valentine cards will be purchased for the holiday that's only second in sales to Christmas.
Don't get me wrong. I think the Valentine's staples for a man and woman in love are lovely. I highly recommend getting on board with cards, flowers, chocolates, romance, candlelit dinners, and passionate intimacy between a husband and wife. But today, we're going to shine the spotlight on five unusual ways from the Bible to express love. They are unusual because the truth is, they are hard to practice. Let's take a look at the first way of love.
Way #1: When you're unhappy with your spouse, practice being kind. It's easy to be kind to your spouse when he or she is acting respectfully and cheerfully. But when your spouse is behaving badly, it's natural to give it to them with both barrels. Instead remember Romans 2:4 which teaches that "God's kindness is intended to lead you to repentance." God's grace melts the hardest heart. Imitate Christ by treating your spouse with kindness, even when they may deserve your wrath.
Way #2: Consider your faults first. Jesus said in Luke 6:41-42, "Why do you look at the speck of sawdust in your brother's eye and pay no attention to the plank in your own eye? How can you say to your brother, 'Brother, let me take the speck out of your eye,' when you yourself fail to see the plank in your own eye? You hypocrite, first take the plank out of your eye, and then you will see clearly to remove the speck from your brother's eye."
Was there a speck or fault in the brother's eye? Yes, but there was a large fault in the accuser also. When you blame your spouse for all the trouble in your marriage, you are being an (ouch) hypocrite. You bear responsibility as well.
Way #3: Overlook insults. Proverbs 12:16 says that "fools show their annoyance at once, but the prudent overlook an insult." No one wants to be counted as fool. Rather, you want to be someone who is prudent – a person who acts with care and thought for the future. If you want to have a happy marriage, don't be overly sensitive or hold a grudge for every offensive thing your spouse says (or fails to say). As Shaunti Feldhahn discovered in her book The Surprising Secrets of Highly Happy Marriages, happy couples believe the best about each other. They assume their spouse cares deeply. They give the benefit of the doubt.
Way #4: Value unity and tranquility. Marriage is not a marketplace where you hustle to be in the lead. Nor is it a boxing ring where you live to fight and defend. Marriage is to be a haven, a place of security and rest in this difficult world. Ecclesiastes 4:6 says, "Better one handful with tranquility than two handfuls with toil and chasing after the wind." Instead of constantly defending your rights and cashing in on the entitlement spirit of our times, seek unity with your spouse. Seek peace.
Recently I disagreed with a parenting decision my husband made. I thought we should skip going to an afterschool activity because one of our children had to prepare for a speech the next day. We went to the activity and I had to bite my tongue more than once (to keep the unity). It worked out fine and tranquility won out in our home that night.
Way #5: Yield your body joyfully. God has beautifully created sex as a way for a husband and wife to bond together. When you said "I do," you became one flesh. No longer two, but one. Your body belongs to your spouse, and your spouse's body belongs to you. According to 1 Corinthians 7:4, "The wife does not have authority over her own body but yields it to her husband. In the same way, the husband does not have authority over his own body but yields it to his wife." Notice the mutual yielding. As you consider one another, your lovemaking will be sweeter.
These five ways of loving your spouse may seem impossible in moments of conflict or exhaustion, but take heart. You are not alone. You can invite the Holy Spirit to help you respond in kindness when you feel like lashing out. You can train your mind to give your spouse the benefit of the doubt. You can ask God to give you thick skin and a soft heart when your feelings get hurt.
This Valentine's Day, it's fine to get a card and gift for your sweetheart. But don't forget to add in these five ways to show love. As you obey Christ's command to love, your relationship with your Valentine will grow sweeter and sweeter every day, not just on February 14.
Arlene Pellicane is a speaker and author of Growing Up Social: Raising Relational Kids in a Screen-Driven World and 31 Days to Becoming a Happy Wife. She has been a guest on the Today Show, Family Life Today, The 700 Club and Turning Point with David Jeremiah. Arlene and her husband James live in San Diego with their three children. Visit Arlene's website at www.ArlenePellicane.com.
Publication date: February 3, 2016
Comments
---
---