As a mother of six, I can attest that parenting can be very difficult to navigate. Knowing how to raise each child according to the Lord's leading while growing personally is a daily challenge. However, this can be further exasperated by unsolicited parental advice. Whether the advice comes from a random grocery store patron or a loving parent, the consequences of well-meaning suggestions can be overwhelming. If most of us are honest, we've all been on the other side of sharing our opinion. Yet, there are times that despite the discomfort, we should give advice that may be of benefit. Giving parental advice should be done delicately, with wisdom, and with a prayerful, humble spirit.
With this being said, here are a few indications signal the right time to give advice.
Photo Credit: © Getty Images/fizkes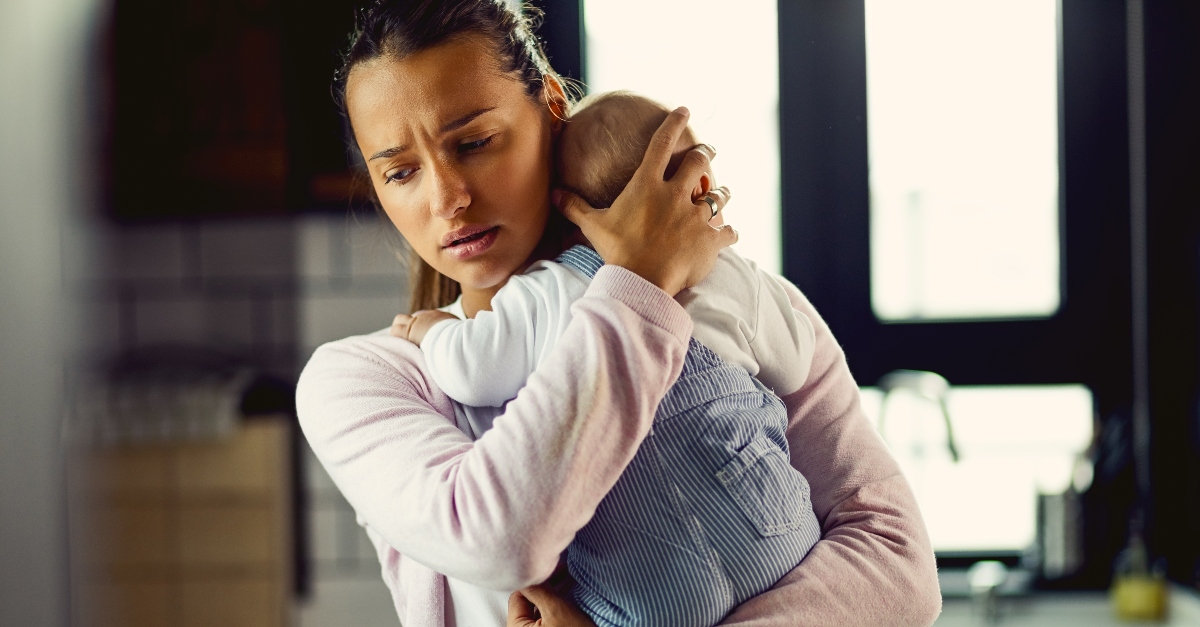 You Have Experienced the Scenario at Hand
The Bible says there is nothing new under the sun (Ecclesiastes 1:9). When it comes to parenting, the same remains to be true. Many behaviors and sicknesses that children face in one home may have been seen previously in another home. It can be a bit uncomfortable, yet responsible to speak up in certain scenarios.
As a parent of a child who's experienced seizures, on many occasions I've been able to share my knowledge on what worked and didn't work for my situation. This can also be true when one learns of a child with nightmares. Most mothers can easily share advice on what can be done to help children sleep easily. Overall, remember your role is to be supportive not authoritative. Seek to share from the heart with humility. When advice is sought, choose to be a safe place and a resource.
"Let no corrupting talk come out of your mouths, but only such as is good for building up, as fits the occasion, that it may give grace to those who hear." (Ephesians 4:29)
Photo Credit: © Getty Images/Drazen Zigic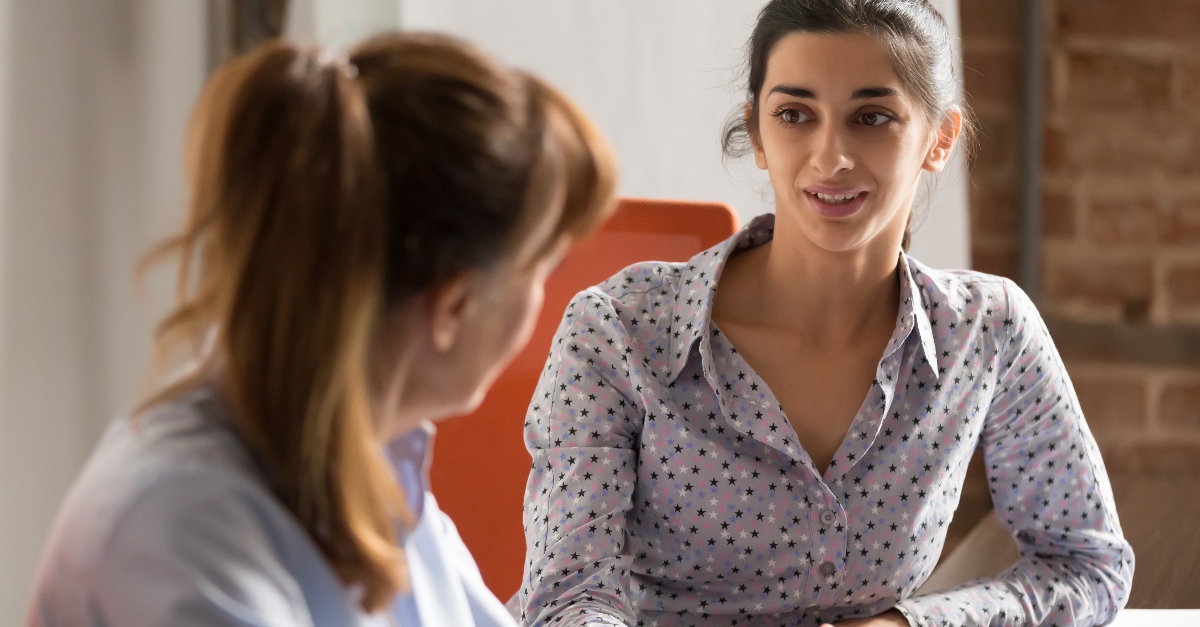 Previous Conversations on the Topic
Paying attention to previous conversations can be a great gauge to know whether advice should be given. For instance, suppose you often speak with your friend about healthy food choices and their child begins to get a rash after eating at a local restaurant. It would be fair to inquire if the child may be allergic to a certain food and offer alternatives.
As a friend once told me, you should be "invited in" to that area. If we consider the areas of our parenting as a home full of rooms, then we know that some areas may have an "open-door" policy. Topics that you view as surface-level, such as what school you child is zoned for, require little privacy. However, other topics such as sensitive medical issues, sexuality issues or the choice to homeschool may be off limits. These areas are too personal and should only be entered when "invited in."
In fact, if you abruptly let yourself into these areas you are likely to lose a friendship and come across judgmental (if you disagree with their position). In these cases, it may be best to pray that the Lord would reveal His will to them instead of sharing your opinion.
"This you know, my beloved brethren. But everyone must be quick to hear, slow to speak and slow to anger." (James 1:19)
Photo Credit: © Getty Images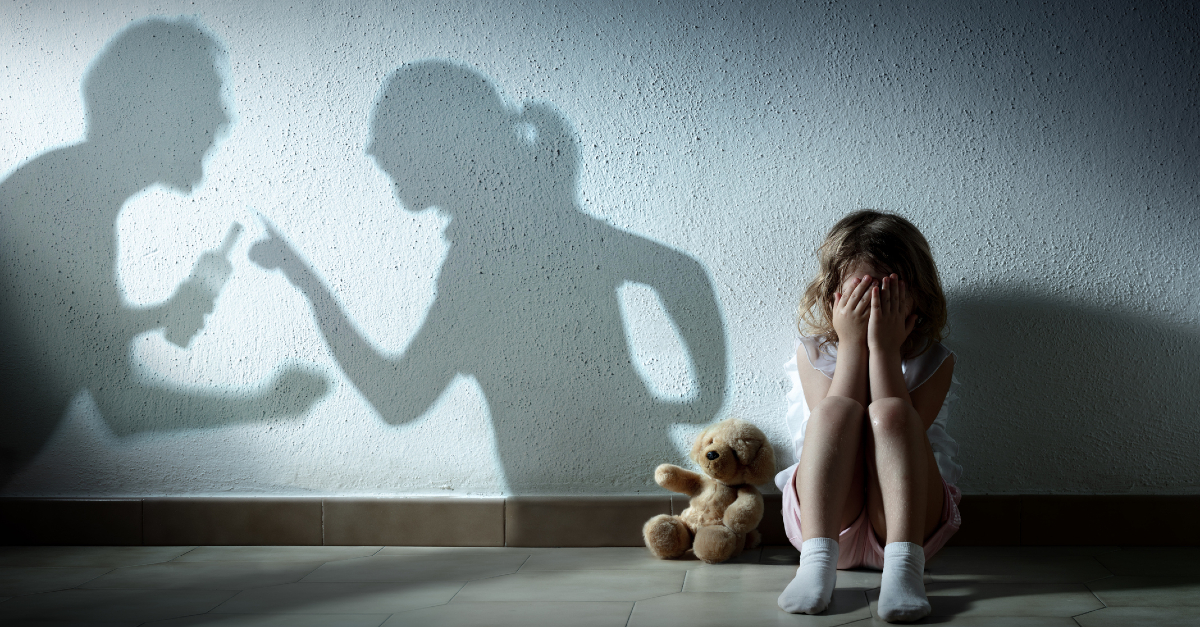 You Are Concerned for the Child's Safety
One of the number one reasons to give advice is if you think there is a safety concern. Whether a child is being neglected or is doing something that can lead to danger, we have a responsibility to speak up. In the case of suspected neglect, asking gentle questions or providing help may be more appropriate than giving advice.
For instance, if you notice a child has broken shoes for weeks, perhaps you can be a blessing and give more shoes anonymously. However, when a child may be hurt, we must be willing to put ourselves "out there" for the safety of the child. For example, suppose a teenager at your church expresses suicidal thoughts to you. Sharing with the parent, providing resources for counseling, or sharing a personal experience would be appropriate.
Again, when done with gentleness and genuine concern, most parents will be receptive to hearing what can potentially save their child's life.
Photo Credit: © Getty Images/RomoloTavani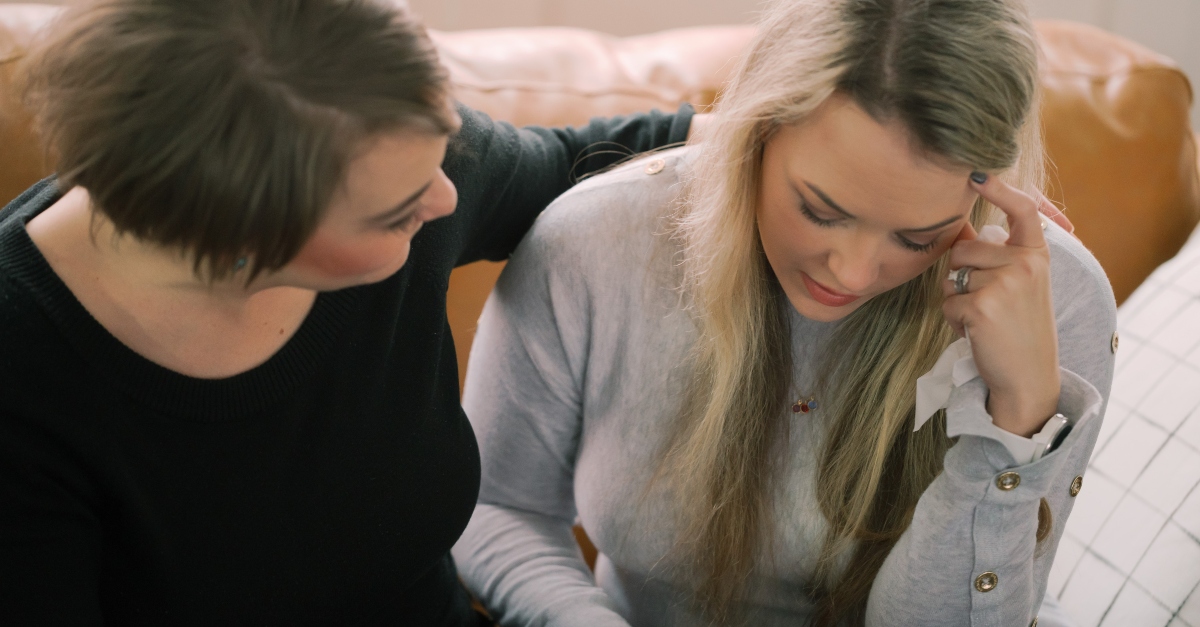 You Have a Close Friendship with the Other Parent
If you have a particularly close relationship with the other parent, you may be granted the opportunity to share more freely. Friendships that have been present for an extended amount of time give way to such conversations. As mentioned before, this is especially true in areas you've been "invited in." Although close friendships provide a good foundation for sharing our hearts, we can still be wise in our dealings.
The great advantage about sharing advice with close friends is that there is less of a rush to share immediately. Considering you will interact with your friend often, there will be ample opportunities. Thus, we can take time to pray and decide if it should be shared and how. Serious conversations shouldn't be addressed with brashness but approached with care. Unsolicited advice amongst the closest friends can cause bitterness and separation over time. When in doubt, pause before you speak and be willing to address the topic later when you can do so with grace and love.
Photo Credit: © Sparrowstock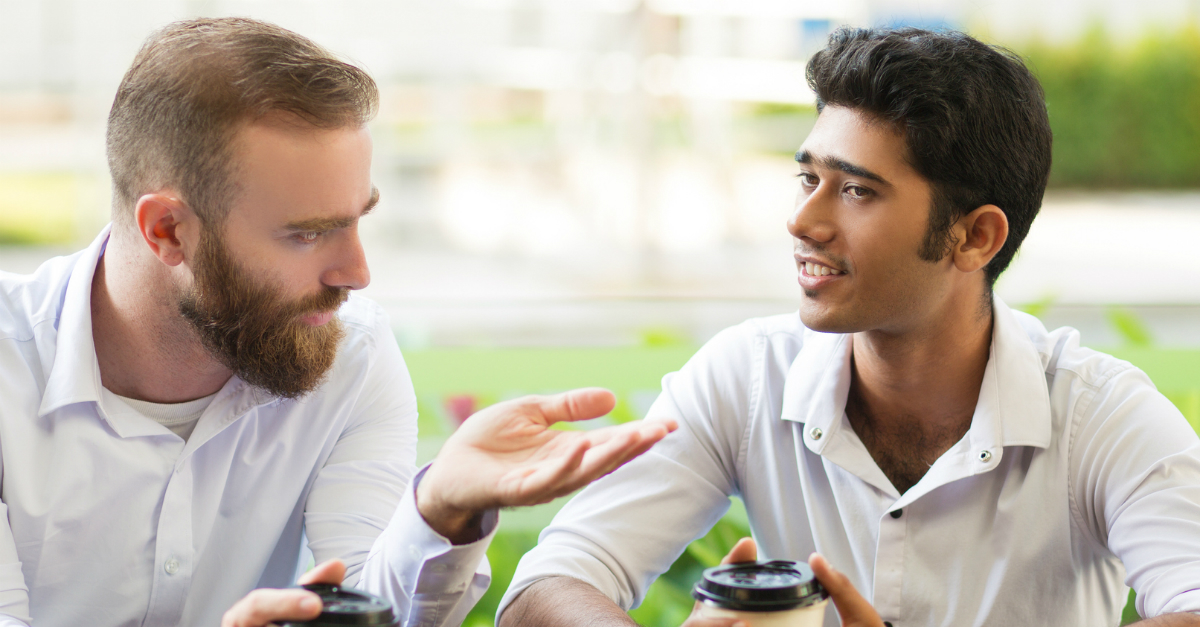 Another Parent Asks for Your Opinion
The number one clue that you can give parental advice is when you are asked. A direct invitation to share your opinion is a privilege. When one trusts us enough to seek our guidance, our role is to share with love, grace, and truth. If we handle the opportunity to give advice haphazardly, we risk causing more damage.
In her article, "How to Give A Parent Unsolicited Advice," Casey Huff shares the importance of choosing a tone that is not condescending. She suggests starting your conversation with phrases like the following to create a sense of camaraderie and understanding.
"I read such-and-such on this topic; what are your thoughts on that approach?"
"What all have you tried so far? If you'll let me, I'd love to help you come up with a plan."
This tone allows the fellow parent to feel like an equal as they are being talked with versus being lectured to. It is important when your advice is being solicited that you share from a place of teamwork versus pure expertise.
Overall, when faced with an opportunity to share advice, remember the following.
1. Your experience may not reflect theirs:
Every child is different. How they react, respond, and behave will vary. There is no one-size-fits all. Even the most similar situation, we may never be privy to all the information. When in doubt, allow the parent to be the expert on their child.
2. Your job is to inform not to persuade:
Our role in communication is to provide information. The same is true even in counseling relationships. Therapists don't seek to just change behavior. Instead, they seek to highlight the issue at hand, provide possible solutions, allow the client to take the lead for change. If you find yourself frustrated that your advice is not being taken, remember we cannot change others, we can only provide information.
3. Seek to validate what they are doing right versus pointing out what is being done wrong:
When sharing advice, be sure to give more praise than critique. Although there may be an area of struggle, there are far more areas your friend is succeeding in. Rather than making them feel like a failure, seek to uplift and encourage in all that you do.
4. Check your heart on the matter:
Often, we have our own conviction about a topic. Rather than seeing this as the way God is leading our home, we may assume it is the way to do things. In doing so, we may want to give advice to anyone not complying with what we believe is best. For instance, I once had a friend insist that I fed my children poison when I gave them a package of fruit snacks. Their conviction about gluten and food dye created an uncomfortable scenario for all. Although there may have been truth to the snack being unhealthy, a better approach could have been taken on the matter to not cause offense.
5. Pause and pray:
Whether you are invited to share your opinion or feel like the Lord is leading you to give advice, do so with care. Rather than speaking without a filter or without regard, make a choice to choose stillness and prayer. Reserve the right to give your advice after you've had time to think and pray about the situation. This will help you to speak from a place of wisdom and not emotion.
6. Offer advice sparingly, and only when absolutely necessary:
In most cases, we should not share parenting advice. You will find there are more resources on how to respond to unwanted advice than there are encouraging you to share your opinion. Many will find offense with any suggestion on how to parent. Unless there is evident danger in someone's parenting, how one parents is very personal and should be honored.
Photo Credit: © Getty Images/MangoStarStudio
---