With the ebb and flow of cultural and societal changes, words take on different meaning and the word "modesty" is no exception. What was considered modesty 100 years ago looks a bit different than what we'd consider modest today. Even reading the word "modesty" in the title of this post brought a picture to your mind. And that picture has been influenced by your age, gender, background and more.
When we hear the word modesty, one's thoughts may naturally lean to thinking of a girl or woman's style of dress. While that is a part of modesty, the concept is more encompassing, taking into account one's thoughts, attitude, and behavior. Hence, a discussion on modesty is applicable for our sons too.
As the mother of four sons and two daughters, conversations around modesty haven't been relegated to just my girls. My husband and I have sought to instruct all of our children, including our sons on being modest, not only in their dress, but also in their thoughts and behaviors. It is our hope that they would live a lifestyle of modesty that is pleasing to God. Consider the following when engaging your sons in discussions on modesty.
Photo Credit: © Unsplash/Jeremy McKnight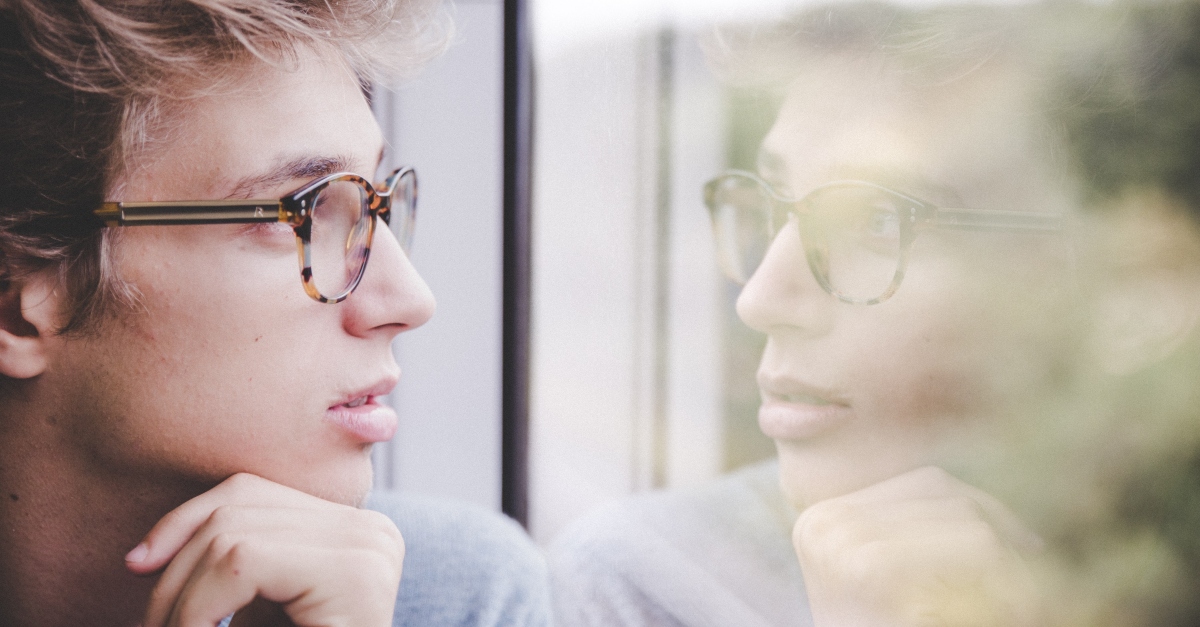 Teach Them Modest Thoughts
It is often said that our thoughts become our actions. Scripture confirms this by telling us, "As a man thinketh in his heart, so is he" (Proverbs 27:3). So it is critically important that we teach our sons that modesty begins with their thought life. Today's culture seeks to inundate children with imagery that is provocative and perverse. From characters in video games and children's movies to music, ungodliness runs rampant. Thus we have to train them how to guard the gates of their ears and the gates of their eyes, being ever watchful and circumspect.
We have to continually remind them to not conform to the ways of this world but to be transformed by renewing their minds so that they are in alignment with the will of God (Romans 12:2). As a barometer, I've instructed my boys to line their thoughts up with Philippians 4:8. And if they find their thoughts are not on what is true, honest, just, pure, lovely, of good report, virtuous or praiseworthy they must take the thought captive and make it obey Christ (2 Corinthians 10:5-6).
Photo Credit: © Unsplash/Laurenz Kleinheider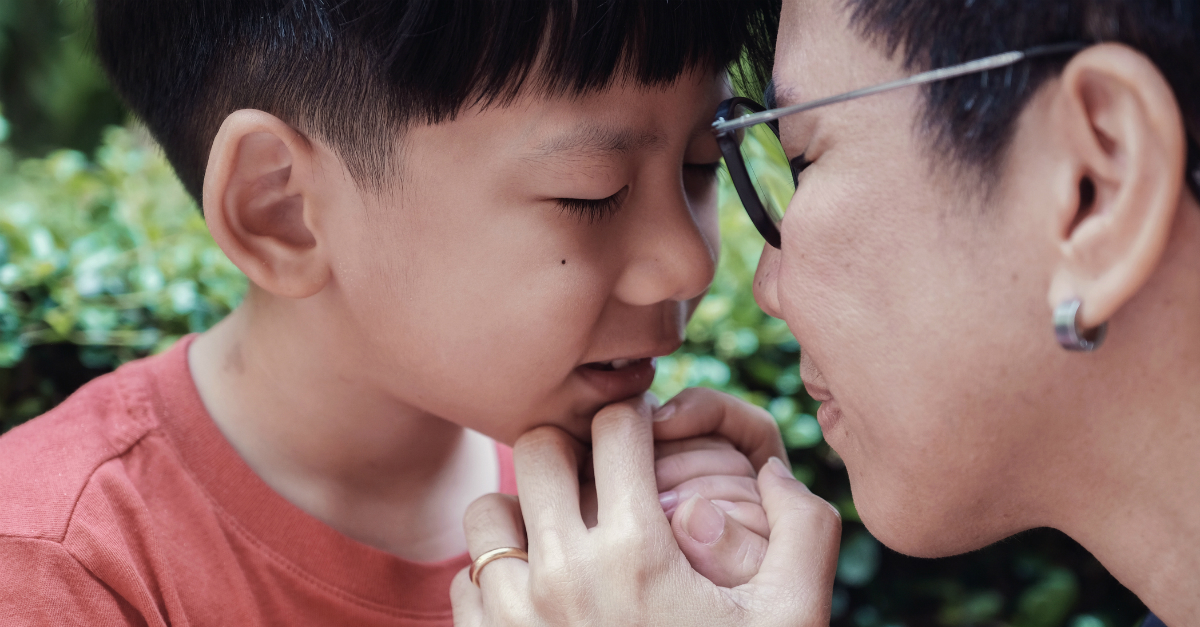 Demonstrate Modest Attitudes
An immodest attitude seeks to exalt itself and draw attention to itself. Unfortunately vainglory has spread through our culture like a pandemic. We truly live in a world of selfies and trophies. We know even as adults we can fall into the trap of seeking the approval of man. In my teens years I was loud and boisterous, seeking attention and validation from my peers. And like the teenage me, today's children can face some of those same struggles in their need for love and approval.
As a father, my husband has been proactive in recognizing our children's godly character. I believe that by my husband acknowledging their humility, determination, courage and more, they are coming to know that their Father in heaven sees them, loves them, and accepts them. It is our prayer that they will not be given to provocative dress, arrogance, pride, or lustful behavior as a means of seeking the approval of others, but will instead embrace that validation comes from the Lord (Galatians 1:10). Every now and again, I remind my teens, "Hey! Remember, it's all for God's glory, not our own."
Photo Credit: © Getty Images/Thitaree Sarmkasat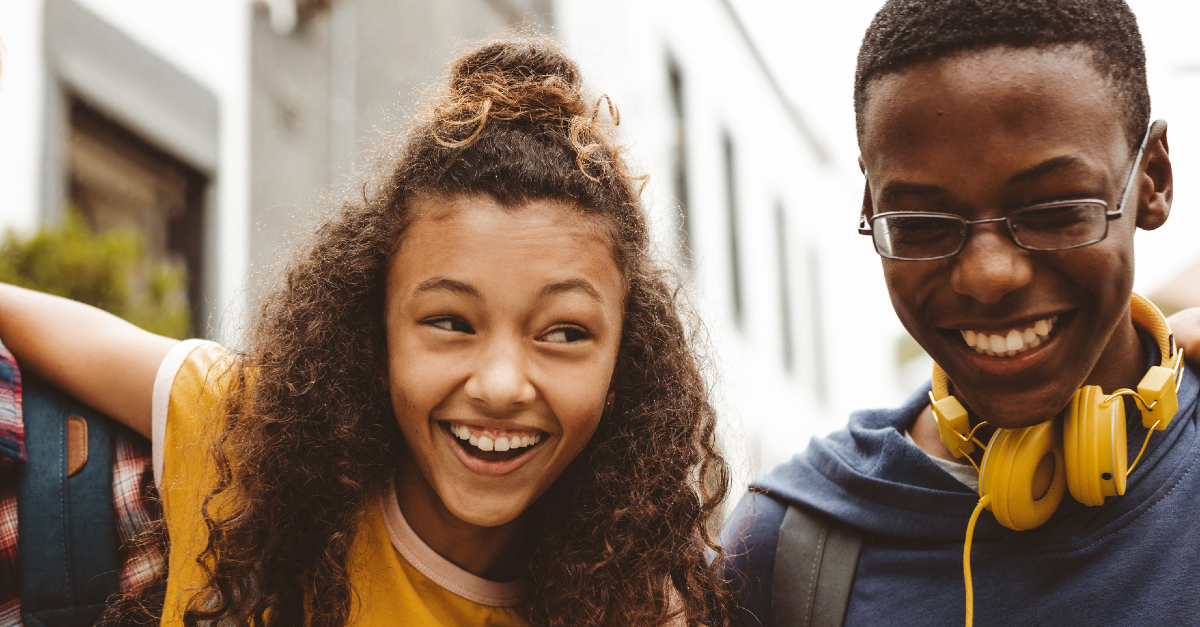 Encourage Modest Behavior
Impure thoughts and attitudes can surely lead to impure actions, which is why modest thoughts and a modest attitude are so critically important. Our sons have to remain girded in truth so they aren't given to the cares of the world: the lust of the flesh, the lust of the eyes and the pride of life (1John 2:16). Our son's behavior will be a byproduct of what's in their hearts.
With modest thoughts they will not yield to leading with their sexuality but will let Christ in them lead their behavior. From their body language and gestures to their speech and how they treat girls, their behavior will be befitting a mighty man of valor in the making.
Here are a few principles that we want to sow into their hearts as related to modest behavior. We want to remind them that they are made in the image of God (Genesis 1:27). And since they are made in His image, we expect them to act like it, leading peaceable lives that are dignified in every way (1 Timothy 2:2-3). We want them to treat their bodies with respect and honor. We will teach our sons that the body is to be presented as a living sacrifice holy and acceptable unto God (Romans 12:1). We will teach them that their bodies are the temple where the holy spirit dwells and as such they should glorify God in their bodies (1 Corinthians 6:19-20). And finally we will teach them that their behavior should not cause another person to stumble (Matthew 18:6-7).
While the Bible's few references to modesty are mainly geared toward women's adornment, let us take care to be mindful of how our sons are adorned. There is an old saying that goes, "Clothes make the man." While we know that it is God that makes man, how we are adorned certainly influences our attitude and behavior. Additionally, people do make perceptions based on how we (and our children) are dressed. So what does your son's dress convey? Is he modestly dressed? Does his dress say, "Take me seriously", "I am a young man with principles", "I have self-respect." As you collectively select his clothing, ensure he is first clothed with Christ (Galatians 3:27).
May our sons be modestly clothed in:
May all that our sons do, in thought, attitude, behavior, speech and even in dress bring honor and glory to God.
Photo Credit: © Getty Images/jacoblund
---