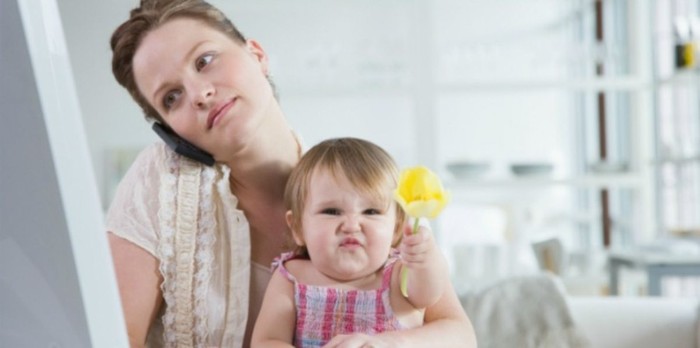 Why does God give us good passions that seem impossible to balance with our family? Is there a way to have both?
I remember the hum of her sewing machine the day I walked into my mom's bedroom. With sweaty hands and a racing heart, I was nervous to approach her because we didn't talk about subjects that included the question I was about to ask her. I walked up beside her and stopped. She didn't look up but continued to peddle and guide the fabric under the needle.
"Mom?" I said, in a timid voice.
"Yeah?" she replied.
"I got asked to the prom. Can I go?"
"Well, I guess!" she said, exasperated and still not looking up from the sewing machine.
Cautiously I continued, "I'll need a dress."
"Okay, but what do you want me to do about it right now? You'll have to take my credit card."
A few weeks later I took my mom's credit card and went with a girlfriend to buy my prom dress. My mom didn't go with me, which foreshadowed what would come years later. She didn't come with me to shop for my wedding dress either. By then our relationship was severed to a point where wedding dress shopping was uncomfortable.
There are other stories from my childhood that made me feel more like a gnat than a daughter.  From someone whose love language is quality time, I was starved for attention as a little girl.
When I had my daughter, I determined to give her all of my attention. Unlike my mom, I wanted to be present, sitting with her as she ate her meals, talking to her, and doing activities she liked to do even if I didn't care for them.
However, it didn't take long for me to lapse in my diligence. I found myself glued to my phone and on social media as I nursed her. As she sat in her bouncy seat, I wrote a blog post once and then twice until soon it was hard to just sit and be with her.
Slowly I became my mom who blogged - I mean sewed - too much.
I tried to convince myself that I was different than my mom. I told myself, "She's still an infant, so it's okay to steal a few minutes of computer time when she's awake. As soon as she becomes mobile, I'll start writing only when she's asleep." However, now she's 20 months old, and the computer still calls my name from across the room.
I also told myself that blogging is for a good cause; it's Kingdom work. After all, I am a Christian blogger. I reach people all over the world, encouraging them in their faith. Surely that is more meaningful than just a hobby like sewing.
Regardless of my reasons, I couldn't find peace in the balance between my role as a mother and my ministry as a blogger. For many months I considered quitting blogging altogether. Even though I looked around and saw dozens of other women balancing both, I just couldn't seem to do so. It would have to be an all or nothing for me. However, the thought of quitting made me sad.
The sin of discontentment seeped into my soul, causing me to feel guilt as well, because I wanted it all. I thought that once my baby came I would not want anything more in the world than to be her mother. I was never interested in a career and always dreamed of being a full-time homemaker. Then, God began to whisper to me that He wanted to use my story of prolonged singleness to help disciple young women. Even though I didn't anticipate being called to ministry in this way, I felt called to writing, and I was passionate about it.  Empathy began to replace the bitterness I had towards my mom because I realized that balancing motherhood is not easy.
Many women struggle with the balance between their role as a mother and their passions.  Most of the time, their intentions are not self-seeking. In fact, they're God-given and good. So why does God give us good passions that seem impossible to balance with our first priority to our family?
We forget to look at our lives as made up of distinct seasons, each with their own time parameters, their own purposes and goals, and their own trials and lessons. Each season has a beginning and an end. When one season fades, the next one blossoms. Solomon tells us this in Ecclesiastes 3:1, "For everything there is a season, and a time for every matter under heaven."
God does not intend for us to balance our lives as if we're on a tightrope and at any moment we may come crashing down. Instead, He wants us to accept the seasons of our life. By accepting the different seasons in our life, we're not saying "no" to our passions. Instead we're saying "yes" to trusting God. When I strive to maintain all of my roles, without reprioritizing them based on new seasons, I'm displaying my lack of trust that God is in control of my time and the passions He's given me. I'm telling Him that I don't believe Him when Philippians 1:6 says, "He who began a good work in you will bring it to completion."
Even though it seems our passions become dormant as we accept a new season such as motherhood, God is often using that time to prepare us for our work to come. As I look back over the past few years, I can see areas that I need to mature in order to serve God well in my calling. This is much like King David's preparation before he killed Goliath. God called David to be king before He sent him to battle Goliath. However, God knew that David would not be ready without proper training, so He sent David to be a shepherd and defend the sheep in his flock by killing lions and bears (1 Samuel 17:33-37).
Now, when the pressures between motherhood and my passions compete for my attention, I try to remember the words of Jesus, "For where your treasure is, there will your heart be also" (Luke 12:34). My treasure is my time. I want my time to be a true reflection of my heart as a mother.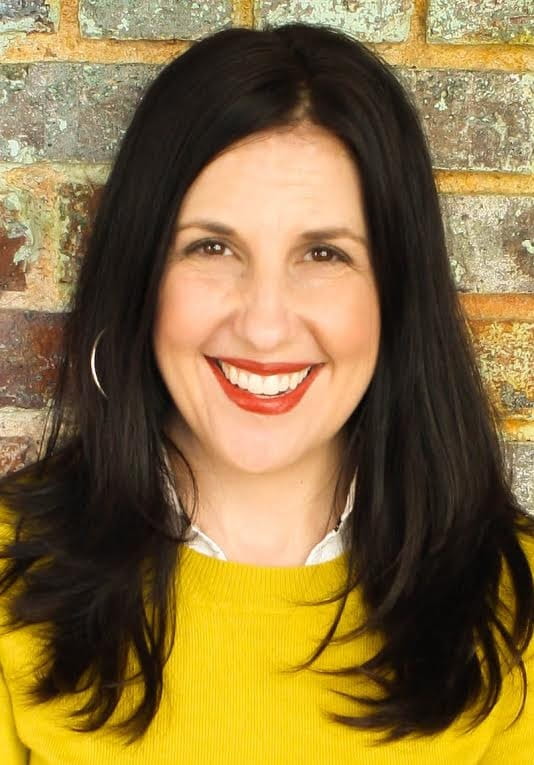 Brenda Rodgers considers herself a "recovering single" after years as a single woman chasing after marriage instead of chasing after Jesus. Now her passion is to mentor young women to live purposefully and grow in their relationship with God and others. Brenda has been married for five years to a heart transplant hero and is the mom of a toddler girl miracle. She is also the author of the eBook Fall for Him: 25 Challenges from a Recovering Single. You can also read more on Brenda's blog, www.TripleBraidedLife.com and follow her on Twitter and Facebook.
---
---