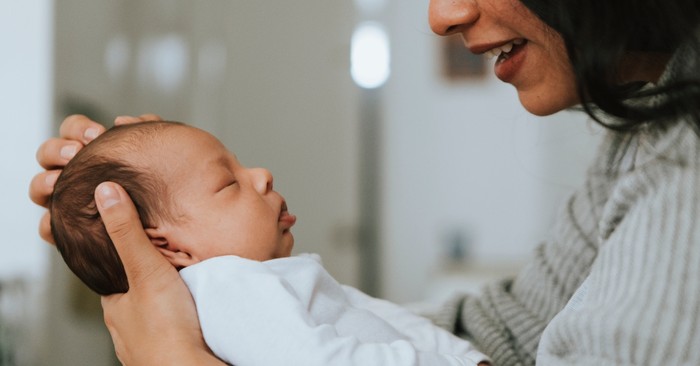 Having a child is a momentous occasion. Learning of one's pregnancy, the gender announcements, and baby showers, are what many new mothers dream of. Yet, those pregnant during the COVID-19 pandemic were faced with the reality that their expectations would need altering. As one who gave birth in October of 2020, it became clear that everything I had grown accustomed to from my previous pregnancies would no longer be relevant. Running to the store for an everyday craving was now a safety issue. Every doctor's visit was attended alone. Even giving birth required a mask, a COVID-19 test, and no visitors from family or friends. The best way to describe being pregnant during the pandemic is lonely.
Without a doubt, new moms are in need of support to get through COVID-19.  Even before the coronavirus pandemic, pregnant and postpartum women have been a high-risk group for emotional issues to develop. In fact, it has been found that one out of every seven women experience postpartum depression up to a year after giving birth. In addition to the normal pregnancy discomforts and hormonal changes, mothers are now faced with the reality of not having family support after their birth (due to Covid travel/hospital restrictions) and fearing for the health of their unborn child. New mothers, now more than ever, need those who will reach out and be the beacons of hope needed during these times.
Here are a few things that new moms need during COVID-19:
Photo Credit: © Getty Images/Rawpixel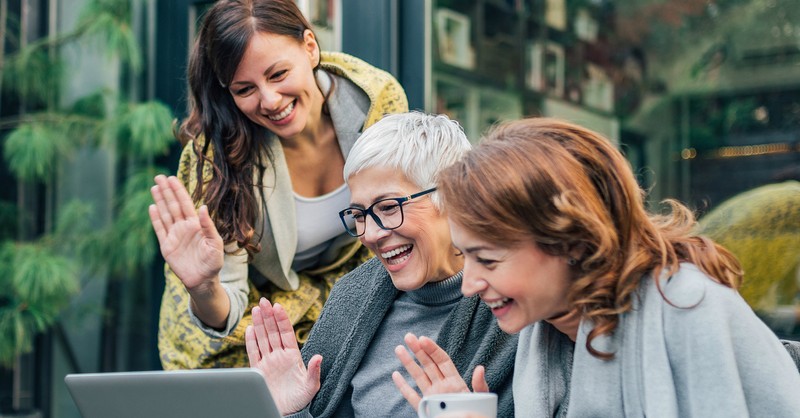 1. Thoughtful Friends
"My command is this: Love each other as I have loved you. Greater love has no one than this: to lay down one's life for one's friends." (John 15:12-12)
Having supportive friends can make a world of difference for the mental and emotional state of the new mother. In my situation, I was fortunate to have friends who constantly reached out to see if I needed anything from the grocery store or even offering to watch my newly homeschooled children so that I can rest. In many ways, I could see the love of God through their selfless actions. Although kind words go far, compassion through good deeds will help mothers get through this difficult time.
Here are a few thoughtful things you can do for moms during this time:
- Offer to make a meal or create a meal train
- Ask what she's craving and grab it on your next grocery store run
- Throw her a virtual or drive-by baby shower
- Pay the monthly fee for a grocery delivery service
- Offer to pay for a house cleaning
- Offer to sit with any other children so she can rest
- Ask her what she needs and be willing to assist
Photo Credit: © Getty Images/nortonrsx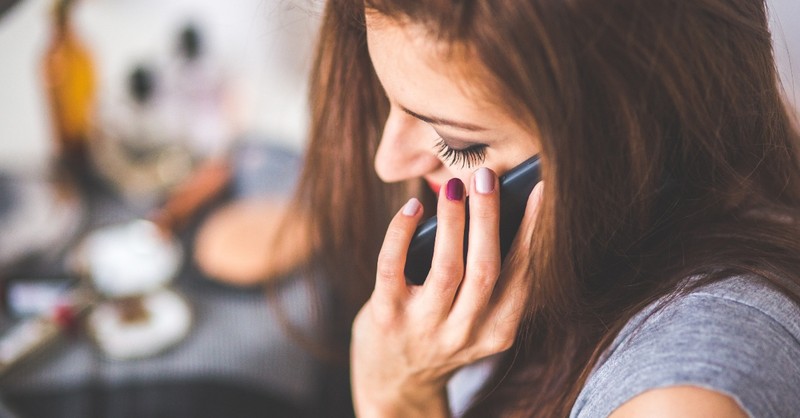 2. Intentional Connection
"A friend loves at all times, and a brother is born for a time of adversity." (Proverbs 17:17)
It's hard to stay connected while 6 feet apart. COVID-19 has placed more emotional and physical distance between us than ever before. Even with masks on, many fear being in another person's presence for more than a few moments at a time. This fear can be even more so for the pregnant mother. Not only does she have to keep herself safe, she needs to also be aware of her unborn child. Although meeting large groups of people may be harmful, isolation can be quite damaging as well. Being alone and stuck at home has numerous adverse effects, such as higher rates of anxiety, depression, and even high blood pressure. The lack of social interaction can weigh heavily on a new mother.
One way we can support new mothers is through intentional conversation. Fortunately, we live during a time where connections can still be fostered with distance. Making a choice to go beyond the occasional text message and seeking deeper connection is important. Consider the following ways you can reach out to the new mothers in your life:
- Schedule weekly video chats
- Form a Facebook group amongst friends
- Have a virtual watch party of your favorite show
- Have a socially distanced porch outing
- Give her a call to see how her doctor's appointment went
- Text her a personal prayer
- Follow up with her when she says she's having a hard day (physically or emotionally)
- Mail her a handwritten letter to encourage her
Photo Credit: © Pexels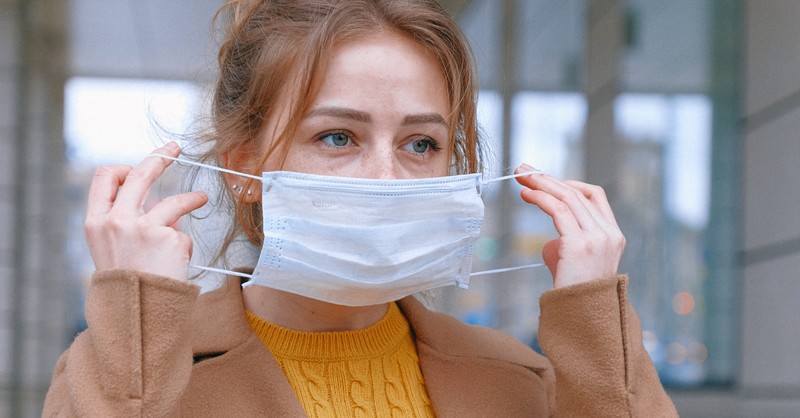 3. Respect Her Choices
When it comes to what new mothers are comfortable with, it can vary drastically. Some new mothers require visitors to have proof of vaccines and others have no rules at all. This has been true before COVID-19 and will always be the case. The maternal instinct of the new mother reminds her that she must protect her child at all costs. Being pregnant during COVID-19 comes with an added stress. Not only does she have to think about whooping cough, RSV, or SIDS, but she must also wonder what would happen if she or her child are exposed to COVID-19. This thought can be frightening and has led to an increase desire for home births, and mothers restricting who can visit and to what capacity.
Some ask that visitors to wear a mask to enter their home and others have refused to allow even their closest family members to see their newborn child. Although it may feel like her choice is personal or offensive towards you, it's her way of protecting her new gift from the Lord. Regardless of where the new mother in your life stands on the issue, she needs your understanding. Her job is to act in wisdom and protect her family, even when it means making difficult choices. Choosing to honor her in this moment will deepen your bond with her over time.
"Do nothing from rivalry or conceit, but in humility count others more significant than yourselves. Let each of you look not only to his own interests, but also to the interests of others." (Philippians 2:3-4)
Photo Credit: © Pexels/Anna Shvets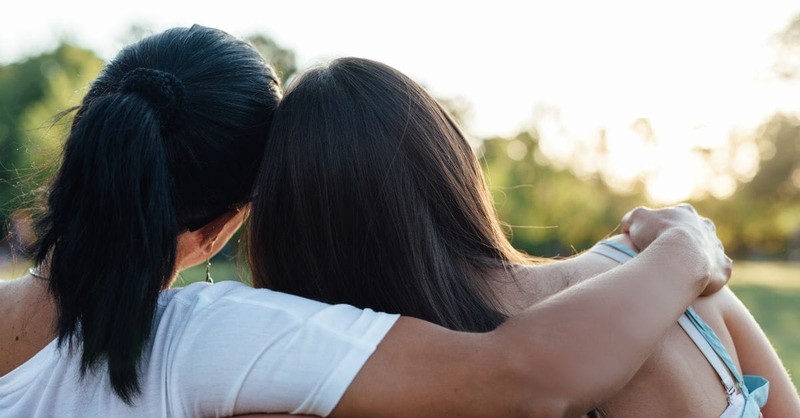 4. Prayer
The most loving thing you will ever do for another person is to pray for them. It's not always realistic to communicate while distanced, or you may not have the funds to send a virtual baby shower gift, but you will never lose the ability to seek the Lord. New mothers, during this time, need those who will gather around her in love, support, and prayer. Prayer will always be our most powerful weapon in every battle and a way to ensure a change. Here are a few things we can pray for the new mothers we know.
- That she would have a healthy pregnancy
- That her labor would be quick and without flaw
- That her child would be born with nothing missing or broken
- That she will walk in wisdom and not fear
- That she would hear the Lord clearly for her and her family's health
- That worry, anxiety and depression would be far from her
- That she experiences God's joy
- That the Lord would send friends who can be supportive and intentional about what she needs
- That she grows deeper in her faith
"Confess your sins to each other and pray for each other so that you may be healed. The earnest prayer of a righteous person has great power and produces wonderful results." (James 5:16)
May we all continue to love one another well and seek intentional moments of community during this time. With the Lord's help, we will all get through this and be stronger than ever.
Photo Credit: © Kikovic
Originally published Friday, 27 November 2020.
---
---