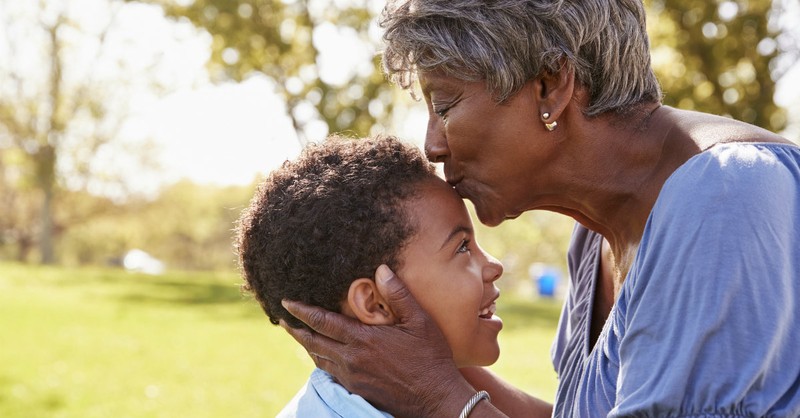 3 Ways to Truly Love and Honor Grandparents
Peyton Garland

iBelieve Contributing Writer
I'm privileged to be almost 30 and still have my grandmother, my Maw Maw. She's truly my woman, the type of lady who never let go of bravery and honor, regardless of the chaos life threw her way. She's a modern Joan of Arc whom I one day hope to be. 
I only recognize her beauty and grace because of loss, though. After her husband, my Pepa, passed away in 2015, death became a little more real. Regret became an undeniable movie reel that my brain has yet to stop playing. 
Love, honor, and respect look so simple on paper, but they are delicate, conscious acts that we must commit to making each day, especially with those we cherish. 
Here are three ways to truly love and honor your grandparents:
Photo Credit: © Getty Images/Monkeybuisnessimages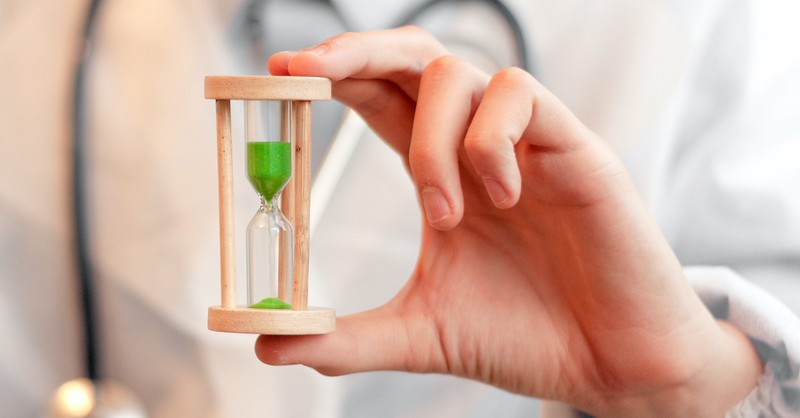 1. Accept the Timeclock Reality
Your grandparents, on average, are 50-ish years ahead of you on the timeclock. No secret, right? Yet, it's easy for us to forget that their days are weightier; we neglect to realize that the way they spend their time doesn't stretch out for an eternity.
I might waste my day binge-watching crime show reruns without an ounce of regret, not because this is a healthy way to spend my time, but because I have it in my head that I've got another five decades to do things that matter, to focus on the intrinsic value of life. Grandparents don't own such a squanderer's luxury, and to fully acknowledge that, we must not only face, but accept the reality of their timeclock.
To keep this somewhat uneasy reality at the forefront of my brain, I play a mental Throwback Thursday sort of game when I'm around Maw Maw. Consciously, I take in her salt-and-pepper hair, while deliberately recalling the chestnut brown color it was when I was little. I take note of her thumb and pointer finger in her right hand, the way arthritis has set in and causes her joints to lock up. Meanwhile, I purposefully replay memories of her sewing quilt patterns, icing cakes, and crafting tiny match dolls for me to play with—the magic her hands held before time took a toll.
This isn't to say that you live in a state of mourning what was and avoiding what is, but it's easier for me to not only recognize, but honor her time when my brain actively accepts the reality of her age. With that truth in mind, I ensure that my time with her is meaningful.
Photo Credit: © Maksim Labkousk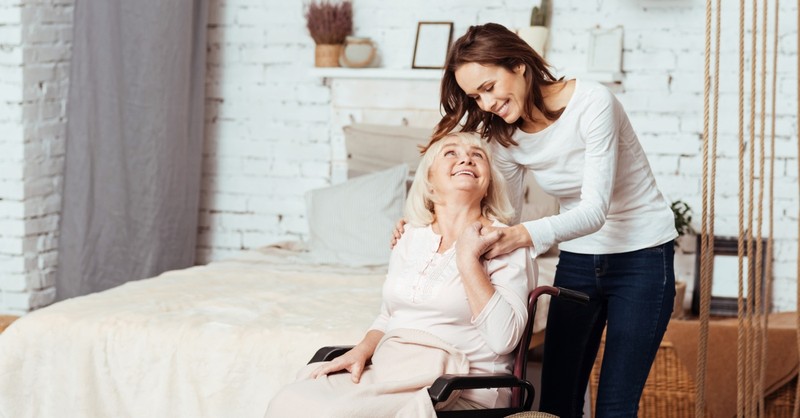 2. Ask the Hard Questions
Maw Maw dug potatoes out of the Alabama dirt to feed her five younger siblings. She sent care packages overseas to Vietnam where her three brothers fought a gruesome war—all gone at the same time. She knows hunger, war, death: life's cruelest phases, and to ignore that part of her life, to ignore the strength that she now lives in, would be a shame.
After all, I want to walk in such strength throughout my life. I want to know how she's survived hell's best shots and still knows that God's grace is worth it all. If I crave her secret to such deep, spiritual success, then I have to ask her hard questions, and I have to believe that though awkwardness wants to rule the conversation, understanding, trust, and honor take the reins.
I've held my breath and quickly spit out questions like:
"Do you feel like a piece of you is missing since Pepa died?"
"How often did you go to bed hungry as a child?"
"What was it like waiting to hear if one of your brothers died in Vietnam?"
"Did you ever have a miscarriage?"
"How did the church back in the day present your role as a woman?"
Some of her answers ripped me apart, especially when I realized few had ever taken the time to ask her these things in her 70-plus years of living. But as it is with most rips, tears and tatters, both in the physical and spiritual realms of our lives, God stitches us back together with string and cloth that clothe us in an unshakeable grace and hope.
Photo Credit: © Getty Images/yacobchuk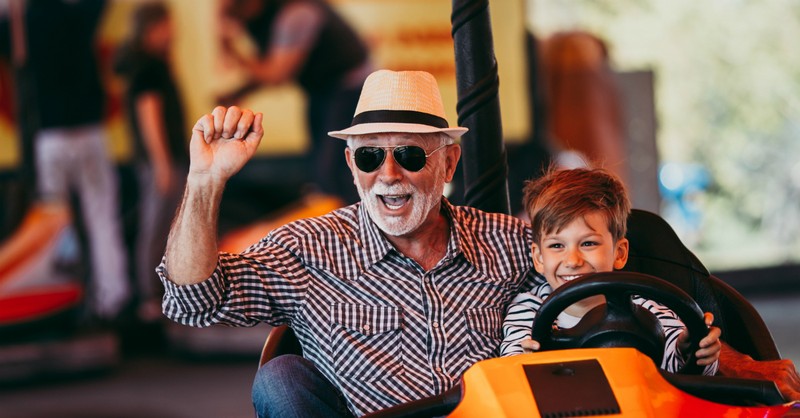 3. Create the Strategic Fun and Adventures
Half the fun of adventure is spontaneity, no doubt. But when crafting safe, realistic fun for a senior citizen, extra creativity is vital. Patience is more than necessary too.
My husband and I go off trail at the Grand Canyon. We've ignored "Do Not Enter. Fatalities Possible" signs while hiking. We are adventure junkies to the core. But I have to pull back a smidge, prep with patience, when planning an adventure for Maw Maw. Though she's in excellent health for her age, she battles asthma and swollen ankles, so I have to put selfishness aside and pick up a dictionary with her definition of "adventure" instead.
Maw Maw loves deals. She's the Coupon Queen. In fact, I've watched that woman walk into a store, pick up an expensive Keurig, and then witness the cashier pay her 30 dollars for the coffee maker. Yes, she had that many coupons and she knew exactly when and how to use them. So, to give her a weekend adventure, it's perfect to let her snag a macchiato at the local coffee shop, then drive her around town and let her hunt down yard sales.
This isn't a wild, roaring adventure for me, but she gets her fix and I get to watch her eyes sparkle when she talks a man into giving her an old, vintage piece of furniture for 1/3 of what it's worth. And I love every second of it.
I'm not sure how well I'll cope once Maw Maw leaves this life for a better one, but I rest in my here-and-now solace that I've learned what it means to maximize time, to make everyday moments count, and I'll have that assurance and her memories with me for the rest of my life.
Photo Credit: © Getty Images/DuxX
---
---