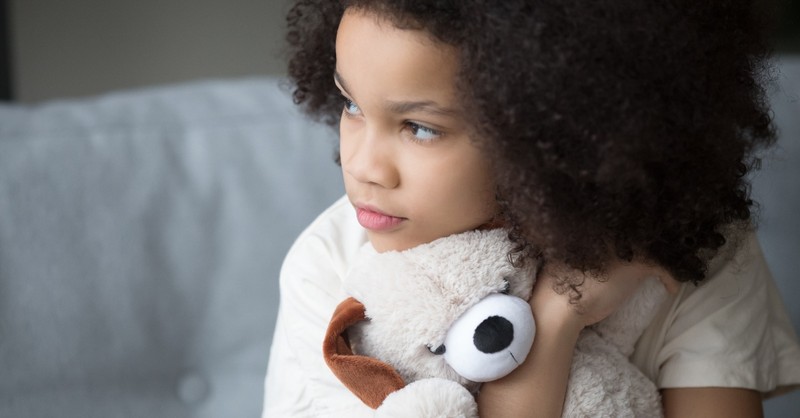 10 Things You Teach Your Daughter When You Criticize Women
Victoria Mejias

iBelieve Contributor
The future is female. We've seen it splashed on t-shirts and across television screens. But what does it mean for our daughters? 
Our children are the future. And they look to us for guidance and direction. They may learn math, science, and reading from their teachers, but they'll learn morality, values, and principles from us. Mothers have the most influence on their girls. They look to our lives to determine how to live their own.
A Pastor once told me, "If you want to know what someone is really like ask their kids, not their coworkers." Why? Because while we may be able to mask unattractive qualities in front of our colleagues, our kids see it all. The good, the bad, and the ugly. 
They know our personality traits, habits, and how we behave behind closed doors. They'll see and mimic what we do over what we say. So, what do we teach our children when we criticize other women? More specifically, what message does a mom give her daughter? 
Here are the top 5 things we teach our daughters when we criticize other women:
Photo Credit: © Getty Images/fizkes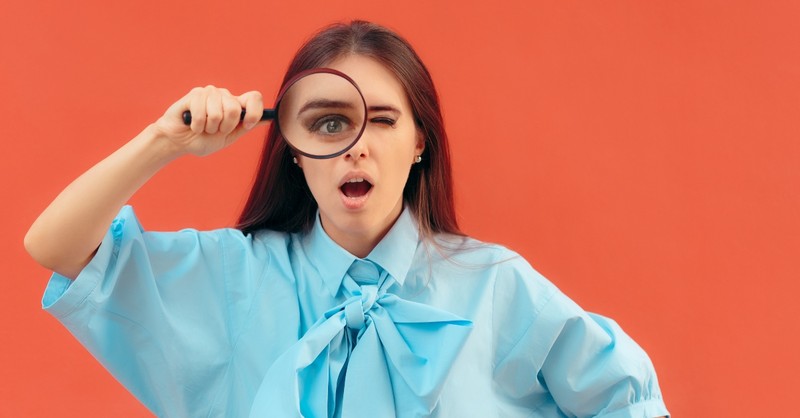 1. You can see the worst in people.
Whether we realize it or not, we show our daughters that it's OK to fixate on the worst qualities of other women rather than all the good they may possess.
Matthew 7:3 says, "Why do you look at the speck of sawdust in your brother's eye and pay no attention to the plank in your own eye?"
You could be the greatest mom, but once your daughter hears you criticize another woman, she'll see you're capable of tearing another woman down. As long as you're criticizing her, you aren't uplifting or speaking life into her. And our daughters are watching. They see us picking at the speck in our sister's eye while overlooking the plank in our own.
Our daughters know our flaws. They live with all our planks. They step over them on a daily basis and have to endure them all. Learn to give credit to women for what they've done right. Let that outweigh their shortcomings.
Photo Credit: © Getty Images/nicoletaionescu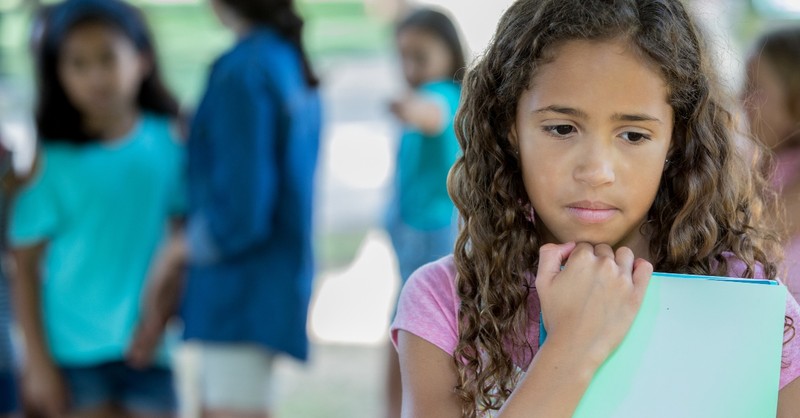 2. All girls gossip.
My teenage daughter taught me the meaning of the word "frenemy." I was heartbroken to hear she had some. She was on an emotional rollercoaster with a few girls she'd been friends with since preschool. One day they loved her and the next they were talking badly about anything from her hair to her clothes. The worst part? They never told her to her face. She'd hear it from other girls. Once she even overheard the gossipers in the restroom, unknowingly to them.
She was crushed. She couldn't understand why they'd talk about her to one another. "Mommy, if they have a problem with me, why wouldn't they tell me? Why would they laugh about me and talk to each other? And why would they pretend to be my friend to my face and talk badly about me behind my back? I really thought they were my friends."
She had a point.
That day she learned a hard lesson. Gossip isn't helpful, nor does it honor God. Proverbs 11:13 says, "A gossip betrays a confidence, but a trustworthy person keeps a secret." Furthermore Ephesians 4:29 instructs us to, "not let any unwholesome talk come out of your mouths, but only what is helpful for building others up according to their needs, that it may benefit those who listen."
Speak disparagingly about another woman in front of your daughter and she'll learn it's okay to gossip. She'll learn all girls do, even mom. She'll think it's permissible to breathe life into the negative thoughts we have about others, even though the Bible tells us that our speech ought to encourage and build one another up.
Before you speak about another woman, ask yourself if it is wholesome, honoring to her, you, your daughter, women, and God.
Photo Credit: © Getty Images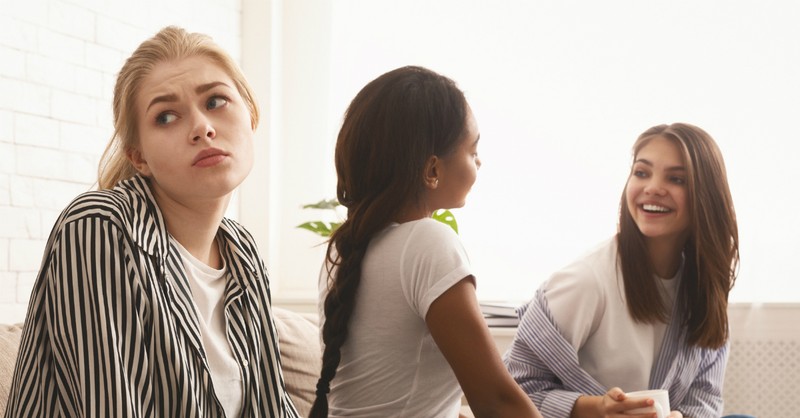 3. How not to love.
1 Corinthians 13:4, says "Love is patient, love is kind. It does not envy, it does not boast, it is not proud. It does not dishonor others, it is not self-seeking, it is not easily angered, it keeps no record of wrongs. Love does not delight in evil but rejoices with the truth. It always protects, always trusts, always hopes, always perseveres." Criticizing others is dishonoring and in direct violation of 1 Corinthians 13, also known as the "love chapter" of the Bible.
A friend once told me it was okay to talk badly about another person as long as what they said was the truth. That line of thinking couldn't be more flawed. The Bible teaches us the do's and don'ts of love. Criticizing others didn't make the list. Speak like this in front of your daughter and she'll learn you have a tendency to keep a mental record of wrong-doing. She'll learn to do it herself to other girls. Plus, you risk her thinking you do this with all women, including her.
Before you say an unlovely thought about another woman, take a deep breath. Choose to be patient and kind. Protect her so you may grow in love. Your daughter will notice.
Photo Credit: © Getty Images/Prostock Studio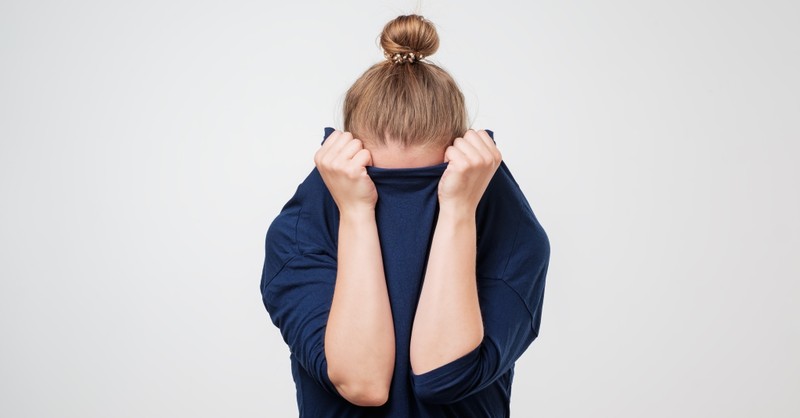 4. You risk trampling their dreams.
A close friend told me there was no point in applying for college. When I asked why she replied, "Mom calls anyone who goes to college a pushover. She feels like they get taken advantage of with student loans. Then they get into debt before getting a good enough job to get ahead of it."
Guess what? My friend never pursued more than a high school education. Even though she always wanted to become a doctor.
James 4:11 says, "Anyone who speaks against a brother or sister or judges them speaks against the law and judges it. When you judge the law, you are not keeping it, but sitting in judgment on it."
Judging others isn't Biblical.
My friend's mom judged those who went to college to the point where my friend was convinced she'd be judged negatively by her mom for doing the same. When our daughters hear us criticize the actions and decisions of others, they shrink back and think twice about doing whatever we spoke against.
That thing you find yourself criticizing in another woman might be the very thing your daughter is drawn to. It can be as frivolous as a hair color to a career choice. Your criticism of others could deter your daughter's decision and keep her from reaching her full potential.
Photo Credit: © Getty Images/Koldunova_Anna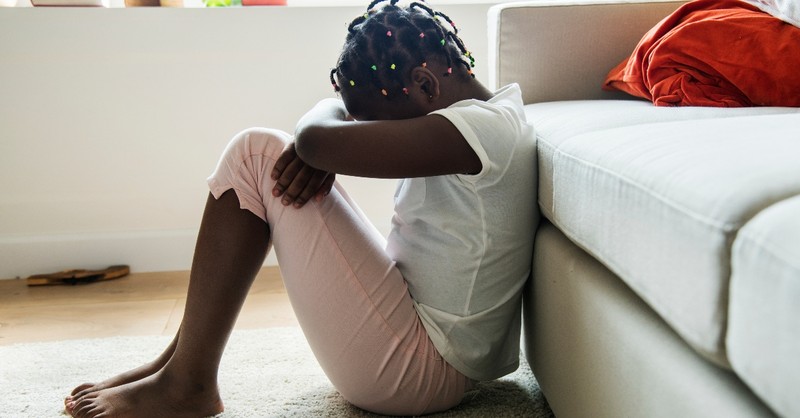 5. She'll never be good enough.
Bottom line, when we criticize women, we send a hidden message to our daughters that they'll never be good enough.
My daughter returned from a friend's house pretty discouraged. They were making friendship bracelets in the living room while her mom watched TV. The news covered a story on America's First Lady. And the night went downhill from there.
Soon, my daughter's friend got upset and asked if they could play in the yard instead. After a few minutes of utter silence my daughter asked her what was wrong. The poor girl replied she thought her mom couldn't stand her.
I asked my daughter what would make her say that. "She's one of the most powerful women in the country," she explained. "And it's not just her. Sometimes she's badmouthing a gorgeous actress, teacher, or even her own friends. She feels like if her mom can find fault in them, she can easily find fault in her."
It's an unfortunate consequence many of us may be unaware of. Our daughters may not share our opinion or see the intricacies behind our criticisms. They just see us knocking each other down—no matter how beautiful, smart, accomplished or popular. In the end, we teach them with our actions that they won't be immune to our harsh comments and judgement.
1 Thessalonians 5:11 says to "encourage one another and build up one another, just as you also are doing." When we embrace each other despite our faults, we send a clear message to our girls that we have a heart for uplifting one another and that we'll love them no matter what.
Here's a secret: The average woman is trying her best. She's giving it her all. You'll find great beauty in her if you look past her short-comings. The next time you find yourself nit picking another lady, spend time alone with God. Remind yourself she is His daughter. Ask Him to grow you in love and appreciation for other women. For their sake and our daughters.'
Photo Credit: © Getty Images
---