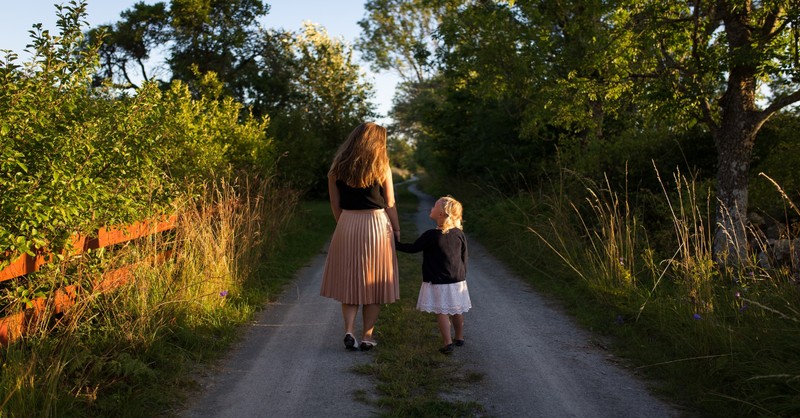 5 Things I Wish My Mother Told Me
Sarah Nichols

iBelieve Contributor
Life is busy, and moms feel this tenfold. There is so little time in raising our kids to pass along the life lessons we have learned. This list is an intentional reminder for me in raising my kids as much as it is for you.
Life is busy, and moms feel this tenfold. The cliche of "the days are long but the years are short" couldn't be more accurate. There is so little time in raising our kids to pass along the life lessons we have learned. This list is an intentional reminder for me in raising my own kids as much as it is for you.
My mother had her work cut out for her as a mom of four girls. Emotions flared and filled the house while we each played our own hands of dramatics. Some more than others. Most school mornings were full of bickering and racing to the phone to see who could call her first at work and complain about the other. Looking back I'm not sure how she kept her job with all the mornings of chaotic calls and trying to "parent" us over the phone while we were supposed to be getting ready for school. As the oldest, I tried to help my parents, yet was still growing up myself.
When I was about twelve, my parents divorced, and parenting us girls got even harder. In the crucial years of tweens and teens when most moms and dads are trying to instill any last-minute life lessons, our mom and dad could barely be in the same room. In many ways, the parenting ball got dropped.
I couldn't wait to be an adult, move out, get married, and have my own family. I quickly realized there were so many things I wish I would have known. When I became pregnant with our third after having two little boys, I remember one morning in the shower praying fervently for a little girl. Not because I wanted pink, bows, and dresses (which was nice too) but because I wanted to be able to tell my daughter things I had wished my mom told me. I did end up having a daughter, and while she is only seven, I have tried to begin the groundwork of things I wish I would have known.
Life is busy, and moms feel this tenfold. There is so little time in raising our kids to pass along the life lessons we have learned. This list is an intentional reminder for me in raising my kids as much as it is for you.
Photo Credit: © Unsplash
5 Things I Wish My Mother Told Me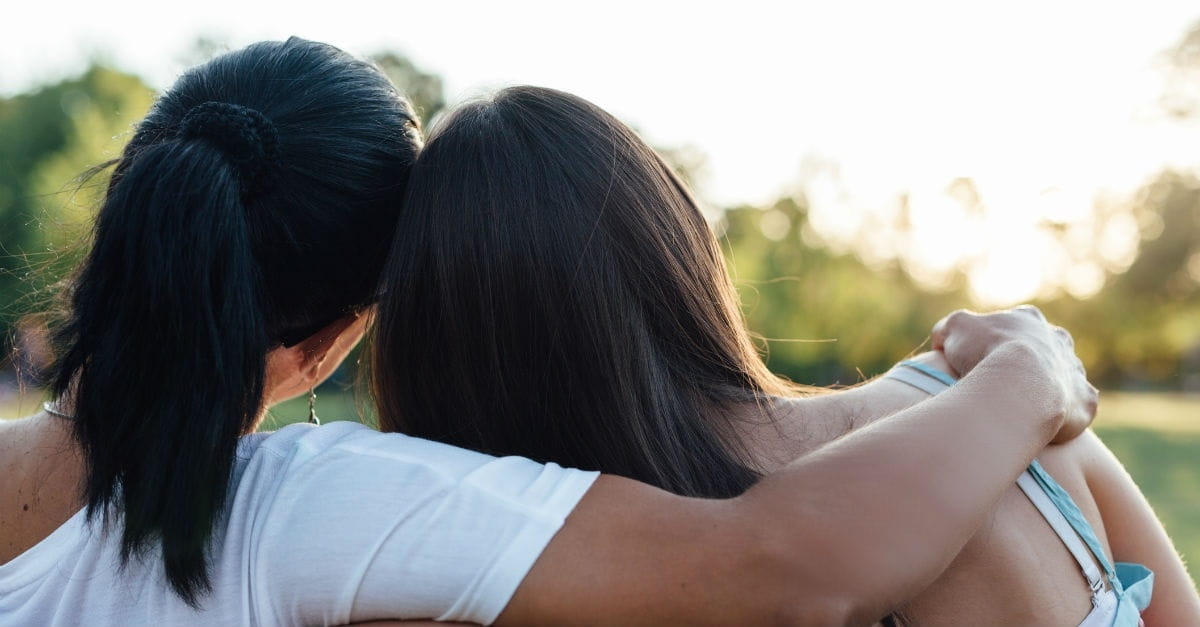 1. Marriage is not the end all be all.
Growing up in a broken home and feeling the effects and aftermath of divorce, I began to romanticize marriage and relationships. I couldn't wait to grow up and get married, to feel as if I had a family again. I dreamt about the comfort and stability I assumed a spouse would bring, envisioning all the ways my marriage would be different. After getting married at the young age of 21 I finally felt like I had a "family" again, however I hadn't realized the pedestal I had put my husband on. The problem with this is when I was seeking peace and love I found myself going to him before God. It took me over a decade of marriage to realize I had done this. Marriage is hard, and this didn't make it any easier.
2. Having dreams is good, but dreaming with our Creator is better.
Like most teens' experience, as soon as I hit my junior and senior year, everyone was quick to ask me my plans. Where do you want to go to school? What do you want to be when you grow up? When I got engaged the questions changed. When are you getting married? How many kids do you want to have? Where are you guys going to live?
While these questions are innocent, and I've asked others myself, I wish I would have been asked where God was amidst our plans. Our dreams are good but our plans don't always play out the way we think they will. I wish someone would have asked me what I felt God calling me to do or calling me to go. Despite growing up in a Christian home, as a young adult I didn't even know I should be seeking God in major life decisions. This kind of vocabulary wasn't used in my home, and when I finally started seeking God when making hard choices I quickly recognized how I idolized control.
3. You have to work harder for friendships the older you get.
As an adolescent, making friends and nurturing those relationships came easy, after all I went to school with most of my good friends. After getting a license, graduating high school, and experiencing more freedom, I could see them whenever I wanted. We would go to movies, plan our own camping trips, go to the mall, go out to eat, etc.
Even as a young married couple, my husband and I had plenty of friends we hung out with, with some of those friendships still growing strong today. As a young mom I made friends at MOPS groups, Bible studies, or with other parents from our kids' school.
However as our kids started getting older, and were no longer at the age of "playdates," nurturing friendships became extremely hard. Our calendar started to fill up with sports, piano lessons, school functions, and more. In some seasons it became easier to withdraw and have one less thing on my plate. However I've learned friendships are worth the time, even if it feels hard as our kids get older and take more work on our end to nurture.
4.Confidence is so much more than outward appearance.
I don't know if it was my personality or the way I grew up—more than likely it was some of both—but confidence is something I have always struggled with. If I voiced any insecurities it was quickly met with a "You are beautiful," "I love you," or "Don't talk about yourself like that." Those were good things to hear, but I wish these conversations would have gone deeper.
I wish I would have known that confidence is more about knowing who you are. It was probably a generational thing, but my parents didn't talk about their feelings or personal insecurities. I wish they would have shared what they had learned over the years about confidence, who our identity is in, and followed it up with biblical truth.
5. Growth should be continuous, even as adults.
When I was little I assumed adulthood was the destination. I figured something magical happened after turning 18, and I would inherently know how to handle anything life threw at me.
However what the early seasons of marriage and motherhood really taught me is I still have so much growing up to do. I wish I would have known that learning and growth isn't something linear, it's not getting from point A to point B. Becoming who God created us to be should be a continuous pursuit, always looking for areas where He is asking us to grow. Letting go of the parts that need pruning, making room for fruit.
Of course after our children leave the nest, I'm sure there will be things they wish I would have told them. However, my hope is that if God remains the one they run to first, they learn to dream with Him, they work for their friendships, they know who and whose they are, and continue to seek growth, that most other things will follow suit.
Photo Credit: Kikovic
---
<
strong>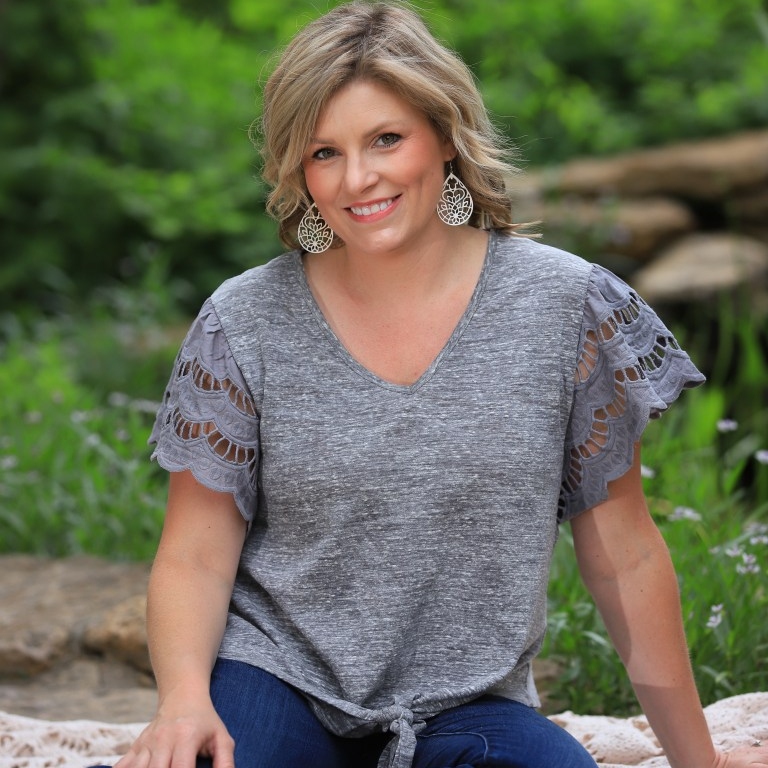 Sarah Nichols is a writer who loves to encourage women by sharing hope-filled stories that point others to Jesus. She lives in Kansas City, MO with her high school sweetheart and their three kids. You can find more from Sarah at her blog
sarahnicholswrites.com
and on Instagram
@sarahnicholswrites
.
---
Want more interaction with the women of iBelieve? Join our fans, writers, and editors at the iBelieve Facebook group, Together in Faith, for more videos, stories, testimonies, prayers and more. Visit here to join the community!
Comments
---
---