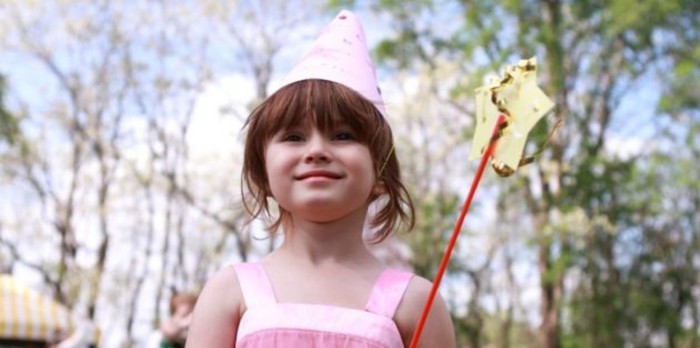 Why it's okay to let your daughters be princesses.
Her dark ringlets dance in the air as she spins. With arms to the wind – or more accurately, the breeze of the ceiling fan – her movements are as graceful as a two-year-old in one-size-too-big-for-her plastic heels can be.
She's no longer 21st-century Dorothy Jane. At least, not in this moment. Decked from head to toe in Disney-branded pink, she's magically transformed to the medieval Princess Aurora. The maiden who can't save herself. The royal daughter destined to literally sleep – and ahem, perchance to dream – as she awaits the rescue only her prince can bring.
I watch as my little dreamer's imagination runs free in this classic tale of dependence. It's a story I've introduced her to, even eagerly fed her. But as a little girl growing up in a modern world, would it be better for me to redirect her focus? To hand her a rubber sword or a cause and financial backing rather than heels?
Some would say yes.
You see, back in December, NPR aired a story that explored what kind of princesses little girls should look to. This short feature pointed to these classic stories "of going to the ball and waiting for Prince Charming" as "outdated." It then went on to highlight a new series of books for young girls. Written by a University of California Riverside professor, one reader described these new works as providing"better role models for her daughter than the traditional version."
As a fan of princess tales – some old and some new – I was intrigued. At first.
That was until I heard one mom's take on these modern-day role models and why she believed they are better. She shared, "They are more like, go there and do it for yourself…. You don't have to wait for anybody. You can work together with Prince Charming and do stuff for the world, but you don't have to sit there and wait for him to rescue you."
I listened, wanting to be open-minded – seriously, I did – but I couldn't be. Instead, I felt unsettled.
It's true that the classic tales aren't perfect. Even this Disney-loving mom can admit that. Snow White, Cinderella, and Sleeping Beauty are fictional women with flaws. Take Snow White, for example, what doesn't she understand about don't take food from strangers? It's not that difficult.
And it's equally true that I want Dorothy and her three older sisters to be active, not passive, participants in this life with which God has gifted them. My husband and I are doing our best to raise them to be brave, to be selfless, to be fighters of the good fight. We want them to embrace and chase after the things God has for them.
The thing is, though, this NPR feature reminded me that even though these princesses I personally love may not be as go-getting as I desire my girls to be, there's a lesson in these old favorites that I owe my daughters. A lesson these new modern princesses seek to nullify and voidify. And that's this:
My daughters do need rescue. Desperately.
Now, I'm not necessarily talking the rescue of a handsome prince who unashamedly sings duets in the forest. Although, let me say this: I believe strongly in marriage and the biblical truth that two are better than one. I wouldn't be the woman I am today if it weren't for the man I married. I want my daughters to someday find similar joy and be "rescued" into a richer life. But a mere soulmate is ill equipped to secure the Big Rescue. That role belongs solely to the Prince who reigned well before once upon a time. The one who put his life on the line to rescue us from, among other things, ourselves. From the tragic twist our very great, great grandparents introduced long ago to the human story.
Like me, they need this Prince. They need this rescue. They can't save themselves. Not really. They can't change the world on their own. Not in any meaningful ways. To acknowledge this need, this dependence, may make my daughters old-fashioned in this modern age, but it certainly won't make them weak. It will do more than any shiny sword or socially hip cause and crowd-sourced financial backing could ever do. It will make them strong. Brave. Selfless. Inspired and equipped by their Prince to be fighters of the good fight.
So while stories on NPR may view classic tales as archaic, I will continue to eagerly feed these stories of dependence and need to my daughters. Because when it all comes down to it, my daughters live within the greatest princess story ever told. It's a tale God has been weaving for thousands of years. We read of it in His word, a book that author N.D. Wilson points to as the ultimate tale of "slaying the dragon to save the girl." The story of Jesus rescuing His bride. A bride I pray my girls are members of. And in many ways, these classic tales, they open my daughters' hearts to it.
I watch as Dorothy topples to the ground. Dizziness bringing her spins to a not-so-graceful halt. She giggles, unfazed by this interruption. Pulling herself up, she begins again. Arms to the ceiling fan breeze, plastic heels still in place, she sets those dark ringlets back in motion. I can't help but smile as I watch them dance in the air.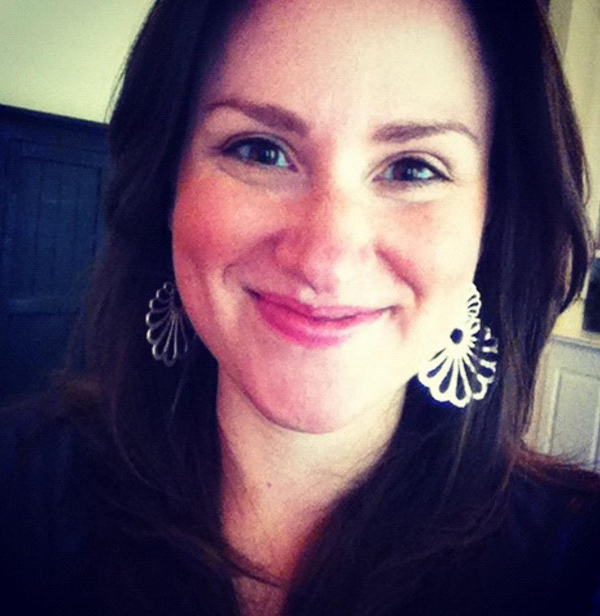 Ashleigh Slater is the author of the forthcoming book, Team Us: Marriage Together (Moody Publishers, June 2014). As the founder and editor of Ungrind Webzine (www.ungrind.org) and a regular contributor at Start Marriage Right, The Time-Warp Wife, and For the Family, she loves to combine the power of a good story with biblical truth and practical application. Her writing has appeared in print and online in publications including Focus on the Family's Thriving Family, Marriage Partnership, and MomSense. Ashleigh lives in Atlanta with her husband Ted and four daughters. You can find her on Facebook here or follow her on Twitter at @ashslater.
---
---