Whether you are at your wits' end dealing with a strong-willed toddler or struggling in a battle for the soul of a rebellious teen, there is a verse in the book of Isaiah that is certain to give you renewed hope. Read the words of Isaiah the prophet and take a deep breath.
"Surely the arm of the LORD is not too short to save, nor his ear too dull to hear." (Isaiah 59:1 NIV)
This isn't an isolated verse or theme. The Bible is filled with passages designed to help us trust God when we are in trouble and call upon him for our salvation. The problem is we are often too busy trusting in ourselves. Then we fail we fall into discouragement and fear.
The two simple truths in this verse have the power to renew your faith to trust God for your children. First, God is able to reach your son or daughter. None of our children are too far gone, out of the reach of his saving arm. Isaiah tells us, "Surely the arm of the LORD is not too short to save." Now take a minute to review that verse again. Read it and meditate on the truth it contains for a moment. Consider that the same God who transformed the murderous Saul is able to reach your son or daughter.
There is a common misconception that derails parents—we think we are the ones that need to save our children. If our toddler doesn't want to stay in bed, we search the internet for answers. We ask all our friends what they did. We try to discipline, and we try rewards. But if our three-year-old keeps getting out of bed, we get frustrated. I've heard more than one parent share in desperation, "I've tried everything. I don't know what else to do." When our children get older, we bring this same mentality to parenting teens, only the stakes are higher. Their struggles and sins are far more serious, and our teens have long outgrown our ability to enforce our will upon them.
Why do we think we are the ones who have to fix the problem? I don't know about you, but the last time I checked, I fell short of being all present, all knowing and all powerful. Could it be that God allows parenting trials in our lives to bring us to the place where we recognize our need for him? As parents, why do we run to discover something we can do before we call out to God for what only he is able to accomplish? When we get to an end of ourselves and finally recognize we've tried everything, but nothing worked, we are left with God and this wonderful hope—God's arm is not too short to save, he is all-powerful, and knows exactly what to do to reach your kids.
The second truth is meant to help us not dismiss the first one. While we may believe God is able to save, too often we have trouble believing God will help us in our situation. Perhaps you've thrown up a few desperation prayers and feel as though nothing happened. When that happens, the enemy is all too ready to whisper in our ear that God either doesn't hear our prayers or doesn't care. But look what Isaiah tells us—God's ear is not too dull to hear. Not only is God able to save, his ear is also able to hear our cry for help.
Isaiah is not trying to tell us God has good hearing—that if he took a hearing test, he would pass. No, Isaiah is trying to let us know that God's ear is inclined toward us. God is poised and ready to hear. God is listening for our cries for help and, he is prepared to take action.
The Old Testament is full of the stories of Israel and their struggles. When the Kings of Israel called to the Lord for help, he moved on their behalf, but when they tried to do things on their own, God often let them go it alone. That most often ended in failure. Today, we have the promises God gave to Israel there for us too. Consider a few of these:
"call on me in the day of trouble; I will deliver you" (Psalms 50:15 NIV)
"If you say, "The LORD is my refuge," and you make the Most High your dwelling, no harm will overtake you, no disaster will come near your tent. For he will command his angels concerning you to guard you in all your ways; they will lift you up in their hands, so that you will not strike your foot against a stone. You will tread on the lion and the cobra; you will trample the great lion and the serpent. 'Because he loves me,' says the LORD, 'I will rescue him; I will protect him, for he acknowledges my name. He will call on me, and I will answer him; I will be with him in trouble, I will deliver him and honor him. With long life I will satisfy him and show him my salvation.'" (Psalms 91:9–16 NIV)
"I love the LORD, for he heard my voice; he heard my cry for mercy. Because he turned his ear to me, I will call on him as long as I live." (Psalms 116:1–2 NIV)
So take these two truths—that God is able to save and his ear is ready to hear your prayers—and lift up your voice to God in prayer for help. Put unbelief and fear behind you and trust God for your situation. The same God who knocked Saul to the ground and transformed a persecutor of the church into an evangelist is on the job, ready to hear your prayer and move on your behalf.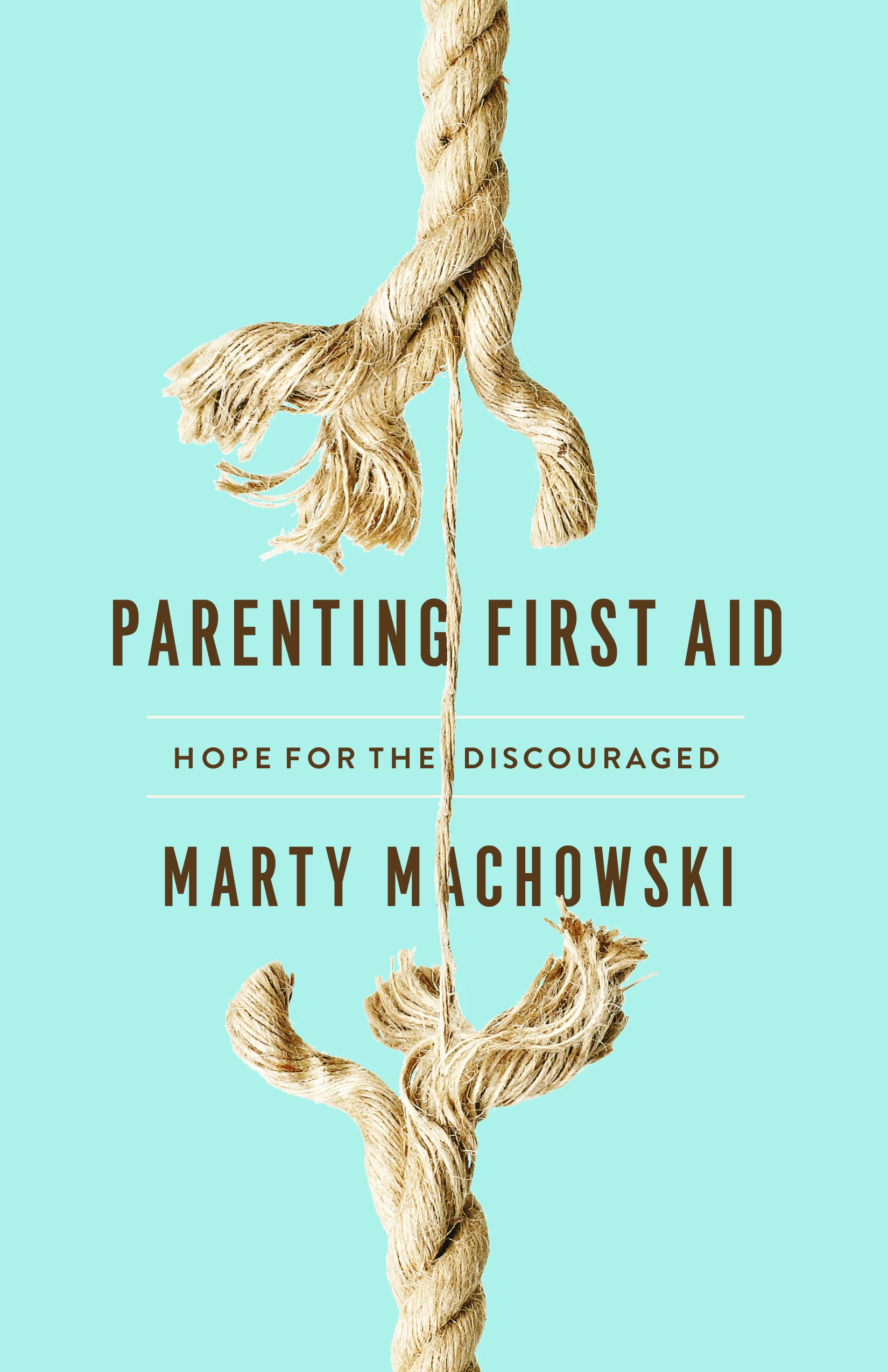 This article is an excerpt from Parenting First Aid: Hope for the Discouraged. Used with permission. 

Marty Machowski is a Family Life Pastor at Covenant Fellowship Church in Glen Mills, Pennsylvania, where he has served on the pastoral staff for thirty years. He is the author of numerous resources for churches and families, including The Gospel Story for Kids series, The Ology, and Parenting First Aid. Machowski and his wife, Lois, and their six children reside in West Chester, Pennsylvania. 
Learn more at www.martymachowski.com. He can also be found on Twitter (@MartyMachowski). 
Photo credit: Thinkstock