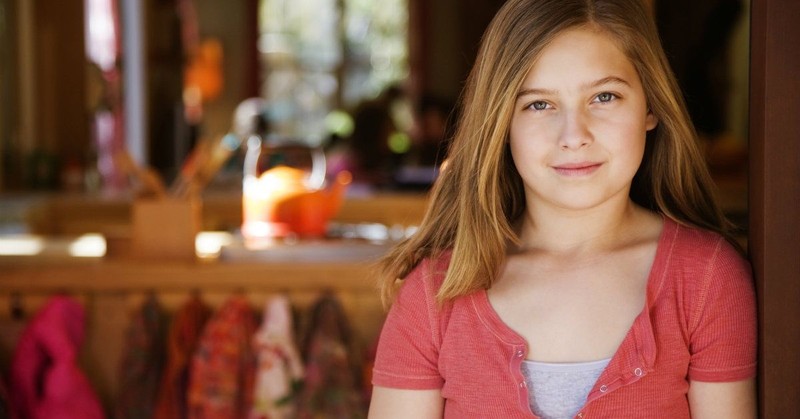 Should We Teach Our Children Self-Confidence?
Lindsey Carlson

Worship Rejoices
Building confidence in your children is an important part of parenting. But we must make sure the source of that confidence comes from Christ, and not from self.
How important is instilling confidence in your child?
According to an online article published by well-known and highly respected pediatrician Dr. Sears:
"Self-esteem is your child's passport to lifetime mental health and social happiness. It's the foundation of a child's well-being and the key to success as an adult."
This article sums up the commonly-held belief among many doctors, medical professionals, and child-development experts who preach to parents the power of confidence and self-esteem. I would agree; building my children's confidence is an important aspect of parenting. I know the importance of having confidence when it comes to fighting fear, taking risks, pursuing dreams, and persevering through trials. I pray my kids will learn confidence early in life. But most importantly, I pray they learn the source of their confidence.
Culture teaches that confidence comes from within. "Look deep down, see yourself for who you really are, and be all that you can be. Embrace the good inside you," they say. Despite what Saturday Night Live character Stewart Smalley says, looking at yourself in the mirror and telling yourself you are "good enough, smart enough, and dog-gone-it, people like you," doesn't always grant lasting confidence or hope. To find effective and enduring confidence, we must look to God's Word and learn to discern the difference between self-confidence and Biblical, cross-centered confidence.
Self-Confidence vs. Godly Confidence
Confidence, by definition, is the feeling or belief of being certain of something.
While motivational posters on school walls may tell my children they can be or do anything they desire, they can unintentionally inspire confidence that is unfounded. While my seven-year-old may want to fly to the moon, he doesn't currently have the ability or the opportunity to do so. Worldly confidence relies on our own abilities, willpower, and perseverance. Because the Bible says we are all sinners, bound by brokenness and limitations, we know the truth is that we can't be anything we want or do anything we want. Self-confidence still isn't enough to get what we want! Where will my children turn when they figure this out and face doubt or uncertainty for the first time?
When Job (who we know experienced great struggle) was suffering, he still said: "If I have made gold my trust or called fine gold my confidence, I would have been false to God above (Job 31:24, 28)."His perseverance in trial didn't come from self-confidence or from circumstances. His confidence came from trusting in the righteousness of God. Proverbs 3:26 says, "for the Lord will be your confidence and will keep your foot from being caught."Later, in Proverbs 14:26 we see it is "In the fear of the Lord one has strong confidence, and his children will have a refuge."
Hope In Self vs. Hope in Christ
While the world teaches confidence for the purpose of bettering ourselves, Scripture utilizes confidence to strengthen faith and further the spread of the gospel of Jesus Christ. Consider the words of the Apostle Paul, an ambassador of gospel confidence:
"Such is the confidence that we have through Christ toward God. Not that we are sufficient in ourselves to claim anything as coming from us, but our sufficiency is from God, who has made us sufficient to be ministers of a new covenant…" 2 Corinthians 3:4-6
In his letter to the Philippians, Paul writes "For we are the circumcision, who worship by the Spirit of God and glory in Christ Jesus and put no confidence in the flesh (Philippians 3:3)."Paul goes on to say that if anyone has reason for confidence, he would! But despite his numerous justifiable reasons for self-confidence - he counted them all as trash, garbage, rubbish. He placed no value on self-esteem or self-confidence because he found having confidence in Christ's atoning work on the cross was infinitely more valuable than anything he could point to within himself.
Temporary vs. Eternal
Does this mean we can't pat our son on the back and encourage him when he plays a good game of baseball or aces a test? Does it mean we can't celebrate our daughter's abilities to draw or ride a horse? Of course not! I want to celebrate my children's strengths and cultivate hearts that thank God for their talents and worship Him as they pursue excellence. But the goal of my encouragement is not only to make them feel good.
Confidence says "You're good at this, so you should keep going!"Believing they are talented encourages them to keep going so they will improve, reach new goals, and strive when things get hard. Biblical confidence teaches us "God is good, so we should persevere!"Believing God is good encourages us to continue to trust God, to pursue holiness, and to persevere when life looks different than we hoped.
Self-confidence tells my child to buckle-down, try harder, and resolve to do better. Biblical confidence tells my child to "draw near to the throne of grace, that we may receive mercy and find grace to help in time of need (Hebrews 4:16)."Biblical confidence assures us that "this is the confidence that we have toward him, that if we ask anything according to his will he hears us (1 John 5:14)."Biblical confidence lovingly assures us that "we may have confidence for the day of judgment (1 John 4:17)."
So, how important is instilling confidence in our children?
If it's confidence in Christ, it's very important. Give your children self-confidence and their resolvewill waiver. Give your children Biblical confidence and though their resolve may waiver, God's faithfulness won't. Teach them to find their confidence in God's living and everlasting Word and the eternal life found in His Son - and they will enjoy a gift that endures through eternity. When you give your children worldly confidence you give them a broken solution bound for failure. Self-confidence is one of many things that will one day be shaken and pass away. Cultivate confidence centered on Christ's coming Kingdom that cannot be shaken (Hebrews 12:28) and you will assure them that it's confidence in Christ that really matters.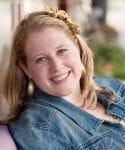 Lindsey Carlson lives in Houston, Texas with her winsome-worship-pastor-husband and their four young and busy children. She enjoys giggling with her littles, dating her husband, deep talks with sweet friends, and laughing really loud. Lindsey loves to challenge believers to define their worship as more than songs on Sunday morning. She writes on living the new song of the gospel at Worship Rejoices.
---