6 Essential Prayers for Your Child's Future Spouse
Your child's future spouse will have a tremendous impact on their faith, their happiness, and many significant choices they'll make every day. Though we can't select our son's or daughter's future helpmate for them, God can. It's never too late nor to early to petition God on your child's behalf, in all areas of life, but especially in regard to lifelong commitments.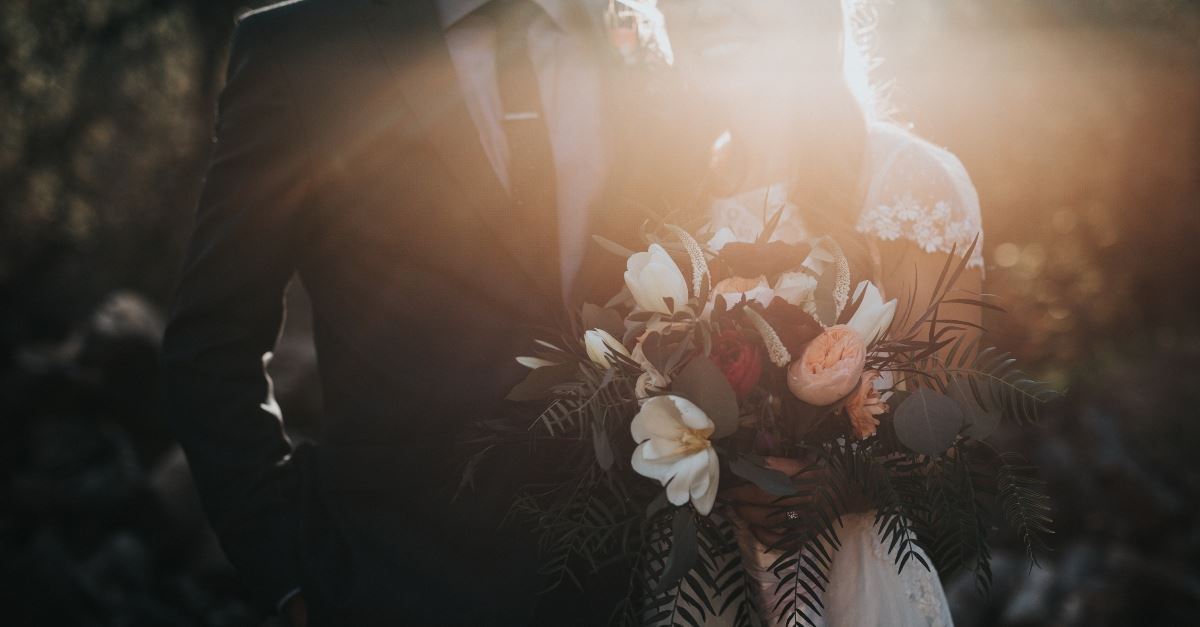 Your child's future spouse will have a tremendous impact on their faith, their happiness, and many significant choices they'll make every day. We want them to find a lifelong companion who loves Jesus and helps them do the same—someone who has their best interest in mind, and can offer stability and support in a constantly changing, chaotic world. Though we can't select our son's or daughter's future helpmate for them, God can. Therefore, prayer is one of the best ways to influence wise and godly choices in this crucial decision.
It's never too late nor to early to petition God on your child's behalf, in all areas of life, but especially in regard to lifelong commitments.
Here are 6 essential prayers for your child's future spouse to guide your requests to God:
1. Praise God and acknowledge His part in the story:
Dear Lord, thank You that You know my child deeply and intimately. You formed her innermost being(Psalm 139), including what brings her joy and will make her thrive. All of her days, including those spent in marriage and raising a family, were laid out before You before she took her first breath, and You have promised that Your plans for her are good (Jeremiah 29:11).
Thank You for being so loving, and attentive and true. You know all, see all, and hold all things—my daughter's life included—in the palm of Your hands. I praise You for Your infallible wisdom and Your limitless understanding (Isaiah 40:28). You know precisely who will complement my daughter, and precisely who she will help complement as well. Thank you for the gift of marriage and the relational intimacy my daughter will experience through it.
2. Pray for her heart.
Lord, please begin preparing my future daughter-in-law's heart. Guard and protect it and fill it with love for You (Proverbs 4:23). May she long to please You above all else. Where there is offense, replace this with love. May humility grow wherever pride attempts to take root, and may grace saturate her deepest and most hidden places. When others hurt her, teach her to come to you, that bitterness would never sink into those tender places meant only for love. Above all, may her heart find her home deep within Your embrace, for she cannot love my son well if she does not first love You well and experience Your love in return(1 John 4:8).
May her love for my son be an expression and an extension of Your love for her and her love for You. 
3. Pray for his growth.
Thank You, Lord, that You are, at this moment, molding my future son-in-law into the man You know my daughter needs and the father my future grandchildren need. When difficulties arise, help him to turn to you. Give him a longing to search your ways, to seek your wisdom. As He presses into you, teach him perseverance and what it means to rely on You. Remind him of your care, and through the struggle, reveal Your heart and care to him that he may always find solace and strength in You.
Through challenges and life's upheavals, interactions and regrets, develop within him the strength and integrity he'll need to raise his family well. When others disappoint him, may he not give in to frustration and anger, but be inspired by your Spirit to live differently. Develop his character to make him a man of integrity, who sees challenges as opportunities and uncertainty as avenues to deeper faith. Imprint the words of James 1:2-4 in his mind, his heart, and his will, that he might view all of life's challenges with joy, knowing You are working in and through them.
4. Pray for her contentment.
Lord, so many lives and relationships have broken from wandering eyes. Like Eve in the Garden of Eden, we're all drawn to the lusts of the flesh, of the eyes, and the pride of life, which comes not from You and can keep us from the precious gifts you long to give. Help my son's future wife seek You first and find her needs in You. Teach her contentment and remove all those things, like fear of insignificance or unfulfillment that cause women to sin. Help her to find contentment in who she is, her marriage, her relationships, and station in life (Philippians 4:11-13). Remind her that she doesn't need to chase temporary pleasures or false securities. Instead, draw her steadily to You.
May she turn to you for her every need, and may her love for my son flow from the abundance of a spirit-filled heart. When discontentment rises up within her, give her the wisdom, strength, and insight to surrender to You, inviting You to purge all that is unhealthy and diseased within. Where greed attempts to grow, fill her with generosity. When the prickles of fear stir her to accumulate earthly treasures beneath her, draw her instead to deeper trust. When insecurity lures her to financial irresponsibility, flood her with your love and acceptance until she centers her identity in you.
5. Pray that he leads her well.
Lord, thank You for preparing this man to be the husband that my daughter needs, a man of strength and integrity in a time when many seem void of those traits. Give him the courage to make hard choices for the sake of his family, to prioritize church and prayer. When hard decisions come, decisions he and my daughter disagree on, may Your voice become loudest. Give Him long-term vision to consider how every choice might affect his family ten, twenty, and even thirty years to come.
Help him lead with a servant's heart, displaying in words and deeds reflective of Your Son. May he love her like Christ loves the church, being willing to lay down his life for her and their children(Ephesians 5:22-33). May she show him honor and respect in return. Above all, may their marriage reveal the power and reality of the gospel.
6. Pray that she listens well.
Lord, I ask You to cultivate within her a love for silence and quiet moments spent with You. May she learn to hear Your voice and respond with trust-filled obedience. May her desire to be heard, whether by you or others, never overpower her heart to listen well. May she long for Your voice and daily seek Your guidance.
As she sits with others, may she quiet her mind so that she remains actively engaged. I pray she creates a safe environment, within the home and without, where others are encouraged to openly share concerns and emotions. May she be alert to words spoken and unspoken, with wisdom, drawing out the deep truths in the hearts of those she loves. When she is to respond, may she do so with wisdom and kindness, speaking all that You ask and nothing more. When she is to remain silent, help her do so with confidence and grace, knowing Your truth will ring out in a thousand other ways. May she mourn with those who mourn, laugh with those who laugh, and walk beside those who otherwise might stumble.
As I patiently, perhaps even painfully, release my precious child into his care, recognizing that the bonds between husband and wife must grow stronger than those between mother and child, may he listen to my heart as well. When I misspeak or release her imperfectly, may he grant me grace, knowing I, too, am learning to love well.
But most of all, God, I pray you would hold her, her family, and her marriage close to Your heart, keeping them from all harm and showering them with the abundant blessings that come through fellowship with Your Son.
Jennifer Slattery is a writer and speaker who'saddressed women's groups, church groups, Bible studies, and writers across the nation. She's the author of Restoring Her Faithand numerous other titles and maintains a devotional blog at JenniferSlatteryLivesOutLoud.com. As the founder of Wholly Loved Ministries, she and her team love to help women discover, embrace, and live out who they are in Christ. Visit her online to find out more about her speaking or to book her for your next women's event, and sign up for her free quarterly newsletter HEREto learn of her future appearances, projects, and releases.

---
This article is part of our Prayers resource meant to inspire and encourage your prayer life when you face uncertain times. Visit our most popular prayers if you are wondering how to pray or what to pray. Remember, the Holy Spirit intercedes for us and God knows your heart even if you can't find the words to pray.
Serenity Prayer
The Lord's Prayer
Irish Blessings & Prayers
Morning Prayers
Good Night Prayers
Prayer for Healing
Prayer for Protection
Photo credit:Unsplash/Nathan Dumlao
Comments