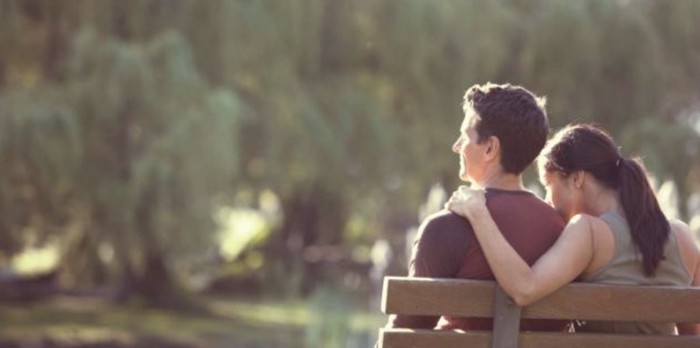 The word "infertility" left me lifeless. I felt as if something died within my heart. I know it sounds cliché, but after receiving the news from this terrible report, the only thing I could think of was to turn to God and pray.
As a young child I had always dreamed of being married and having children. Once I did marry, the desire to start a family was not so strong. Our goal was to further our careers and to save up enough money to put a hefty payment on a house; so we waited to start a family, essentially what is now called within the fertility world "delayed parenting." Yet, there were days I'd have this intense longing along with the inevitable question, "What's my purpose in life?" It was during a sermon at a Mother's Day church service where the answer was given.
The pastor spoke about many types of barrenness: those who have a dream yet to be fulfilled, a wayward son or daughter, or for those who desired to become mothers. The sermon stirred in me again that childhood dream to have children. I left church with such a feeling of peace and direction, to become a mother, finally.
As the months and years passed—no pregnancy. I went through the range of emotions one goes through in trying to get pregnant. I felt angry at God, jealous of others who were expecting, disappointed every month, and essentially left with a broken heart. As I went through this season, I wrote in my journal. I wrote my feelings and my frustrations and prayed to God for His help. As I reflected upon what I'd written, clearly I saw God's hand of faithfulness every step of the way. He turned my disappointments into appointments with Him.
Since I had such a profound impression of God's purpose in the Mother's Day service, I just assumed I would get pregnant easily, so therefore I did not obtain diagnostic testing for my infertility—which in hindsight was probably not the best idea. A woman's egg reserve decreases with each passing year. I did not see the first fertility specialist until the age of forty; for most medical professionals, that would appear to be too late in life. However, I had diagnostic tests. The results proved I had severe endometriosis, fibroids (similar to tumors in my womb), and a hormone deficiency. I had surgeries to correct these problems and medicines to balance the hormones. But still no baby after the corrective surgeries and thousands of dollars spent.
I sought another fertility specialist and this time around went through two fertility treatments. With the last treatment, we were given the news, "With your age and egg maturity, there is no hope for you to conceive."
I felt as if those words left me lifeless. I felt as if something died within my heart. I know it sounds cliché, but after receiving the news from this terrible report, the only thing I could think of was to turn to God and pray. I prayed asking God to mend my broken heart that was shattered into a million pieces. In that moment He brought supernatural restoration to my confused mind and broken emotions. Again, my disappointment was met with an appointment with Him. I know this may sound very odd for some, but truly this is my testimony how God can heal one suffering with the grief of infertility. 
Though I had an intense desire to have children, my husband was the opposite; as the saying goes, some people "dance to different tunes." Even though we were madly in love with each other (and still are), there arose conflict. Not only did our opposing views show up in family planning but also in how we expressed ourselves in our emotions and through our personalities. We are people of faith, yet we expressed our beliefs and confidences in God in opposite ways too. The varying expressions didn't make either one of us right or wrong, but at times it led to hurt, misunderstanding, and confusion. Finally, throughout the years we've developed an understanding of each other. The journey to knowing and appreciating each other is a process; the journey takes time, and it takes the Word of God.
I realized I had to back off and not pressure him, to communicate without conditions, taking Romans 15:18 to heart: "If possible, so far as it depends on you, be at peace with all men." My husband eventually realized he needed to come alongside me with emotional support, as 1 Peter 3  states: "You husbands, likewise, live with your wives in an understanding way. . . ." One day he said, "Lesli, I know you are on an emotional roller coaster, but a roller coaster has two seats and I'm sitting right next to you." How precious and comforting were his words.
Even as we've come to a resolution of understanding of each other, we still pray and ask God for children, asking Him to keep our hearts open as to how He would like to expand our family. We are content and at peace within our hearts and marriage, holding to the scripture that God has a great future and hope (Jeremiah 29:11). We fill a role of mother and father to many. Presently we have children not born to us, but born of our heart, and we love each one. We are known as "aunt and uncle" to many children and young adults, apart from our own niece and nephew. We know God has positioned us as mentors with the privilege to speak into these lives. During the day it's the young adults who want to come over and "play" (because my husband still thinks he's 18), and it's in the midnight hour we'll receive a text and welcome with open arms a troubled soul. 
My desire for children is like an audition for a part in the dance. Backstage in the dimly lit room, the dancer practices, prepares, and hopes to get the part. Yet, I've never been called to dance the role of mother—at least not yet anyway.
It has been through the encouragement of my husband and God's strength that I've been able to fling open the heavy drapes of isolation, despair, and grief, pushing aside the enemy's tactics. Through this time, out of my pain came purpose: the invitation to lead the HOPE Christian infertility support groups, to start the online Christian ministry, Dancing Upon Barren Land – Scripture Reflection and Hope for Infertility,and writing my book, Dancing Upon Barren Land!
Like opening my heavy heart to the One, Jesus Christ and answering the call to the role of living life in "joy and peace in believing" (Romans 15:3), I'm taking center stage and inviting others to dance with me. Won't you?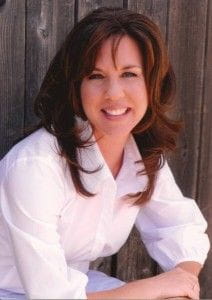 Lesli Westfall is the author of Dancing Upon Barren Land: Prayer, Scripture    Reflections, and Hope for Infertility. While leading a Christian infertility support group in one of the largest churches in America, a deep compassion formed within Westfall's heart. You can learn more about Lesli at her ministry website, www.DancingUponBarrenLand.com, on Facebook and Twitter. 
---
---